Today I'd like to show you the results of two yarn projects that I
introduced a while ago
. You can read all about the yarn and the patterns I used in
that blog post
. One of the projects came to me in a dream, and I just had to make it a reality. Here I'm focusing on how to wear the pieces, including a bit more about the rest of the outfits. I hope you enjoy the story and photos.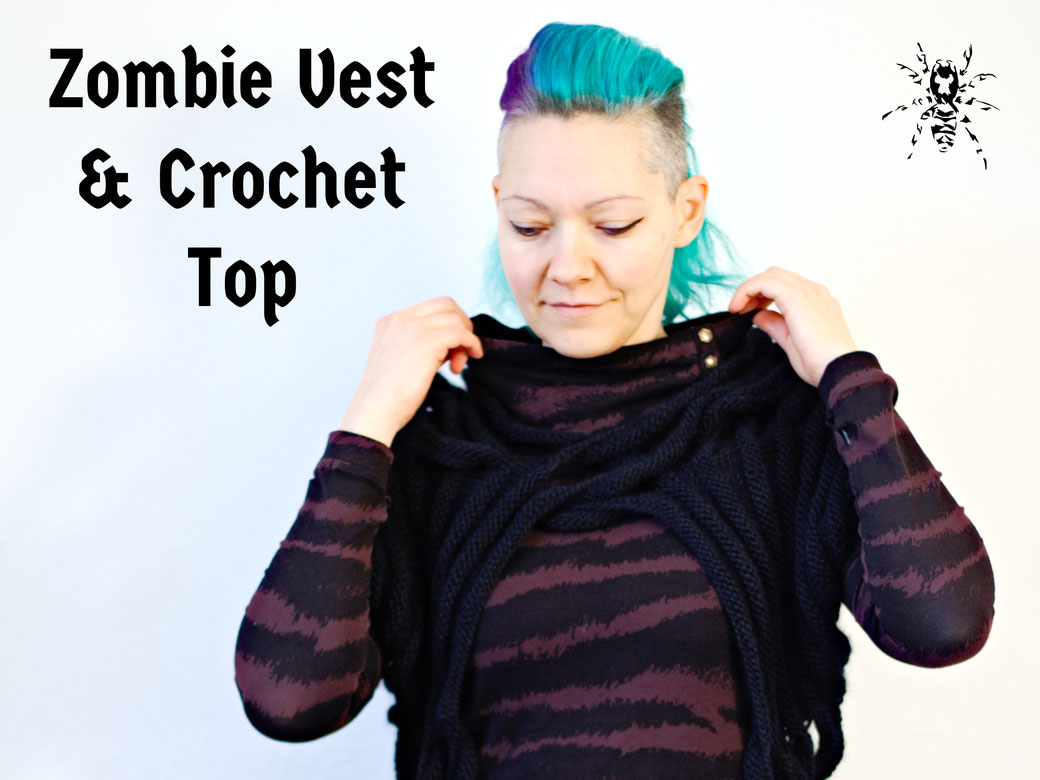 Zombie Vest
I loved knitting the Zombie vest because the yarn felt so soft against my hands, and the pattern is not as complicated as it looks. Although you have to be a bit careful with this type of wool yarn, handwash only and all that, it's not scratchy at all. I there something worse than putting so much effort in and then not liking to wear the piece because it's scratchy against your neck?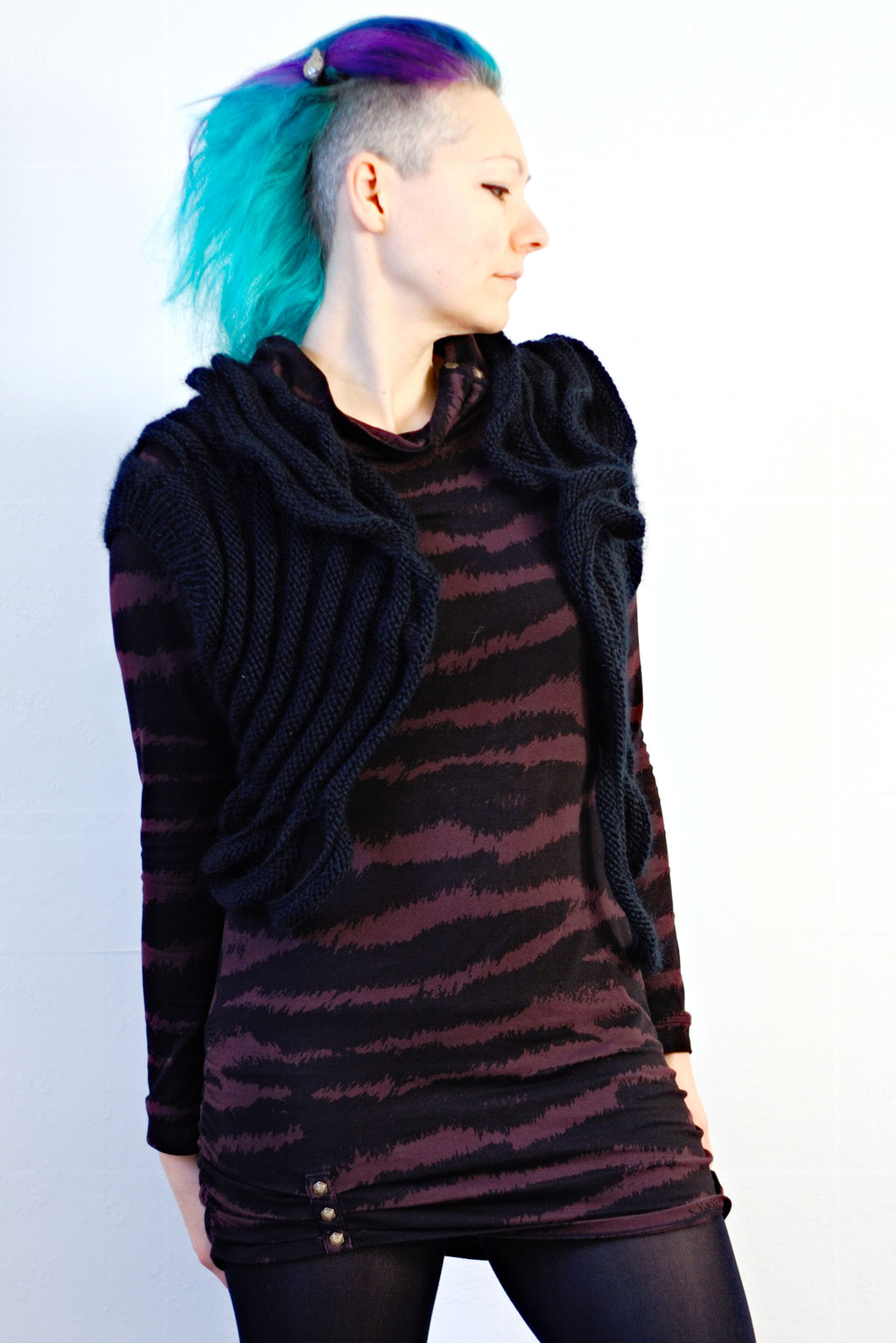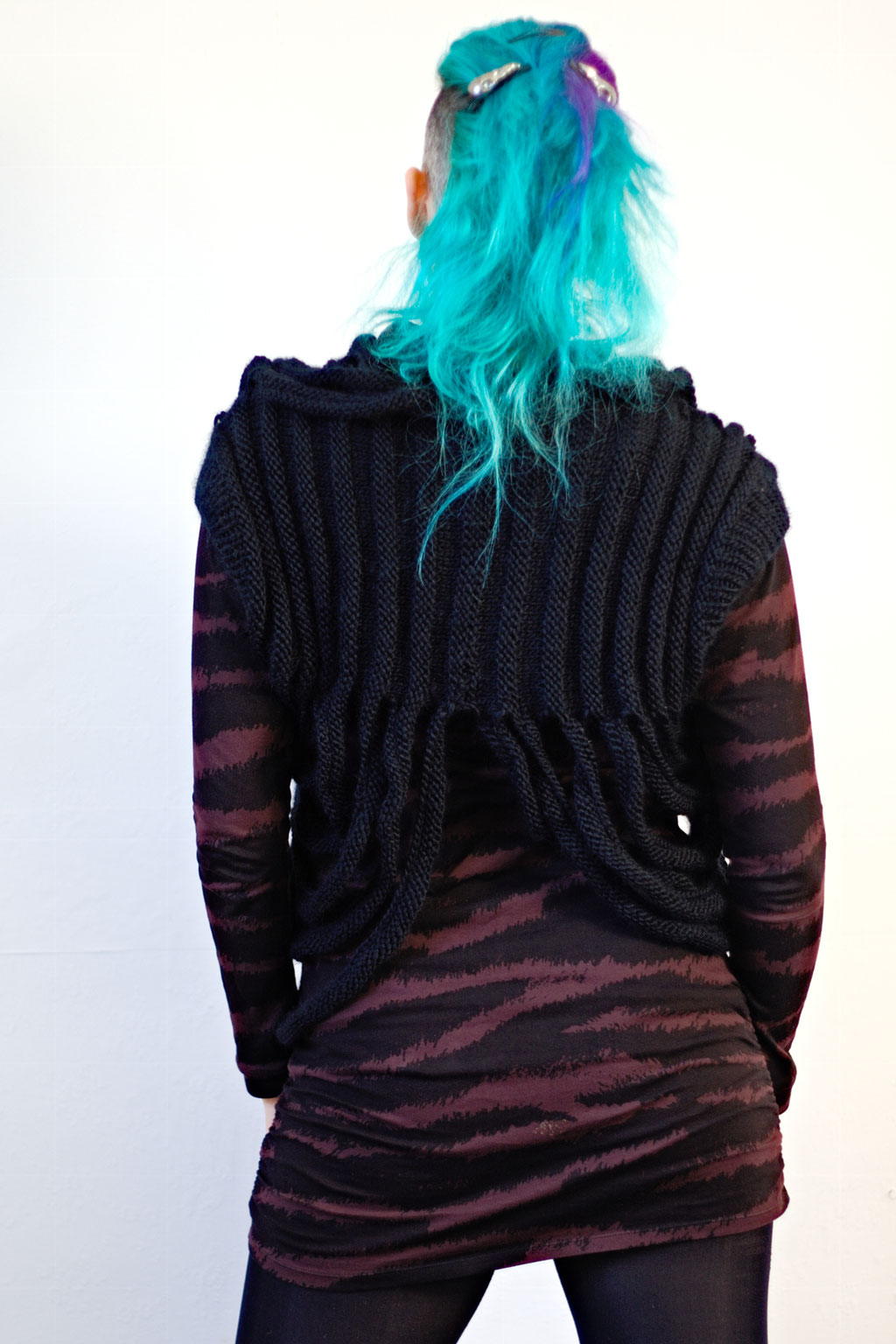 I have to admit I haven't worn the vest much yet, mainly because I'm only at home or at work. But I think it looks great with any tight-fitting long sleeve shirts. You can wear it open, closed with a large safety pin or with the strings pulled over your head. Here I've combined it with a zebra dress (from Black Bohem) that I also like to wear as a long top over skinny jeans.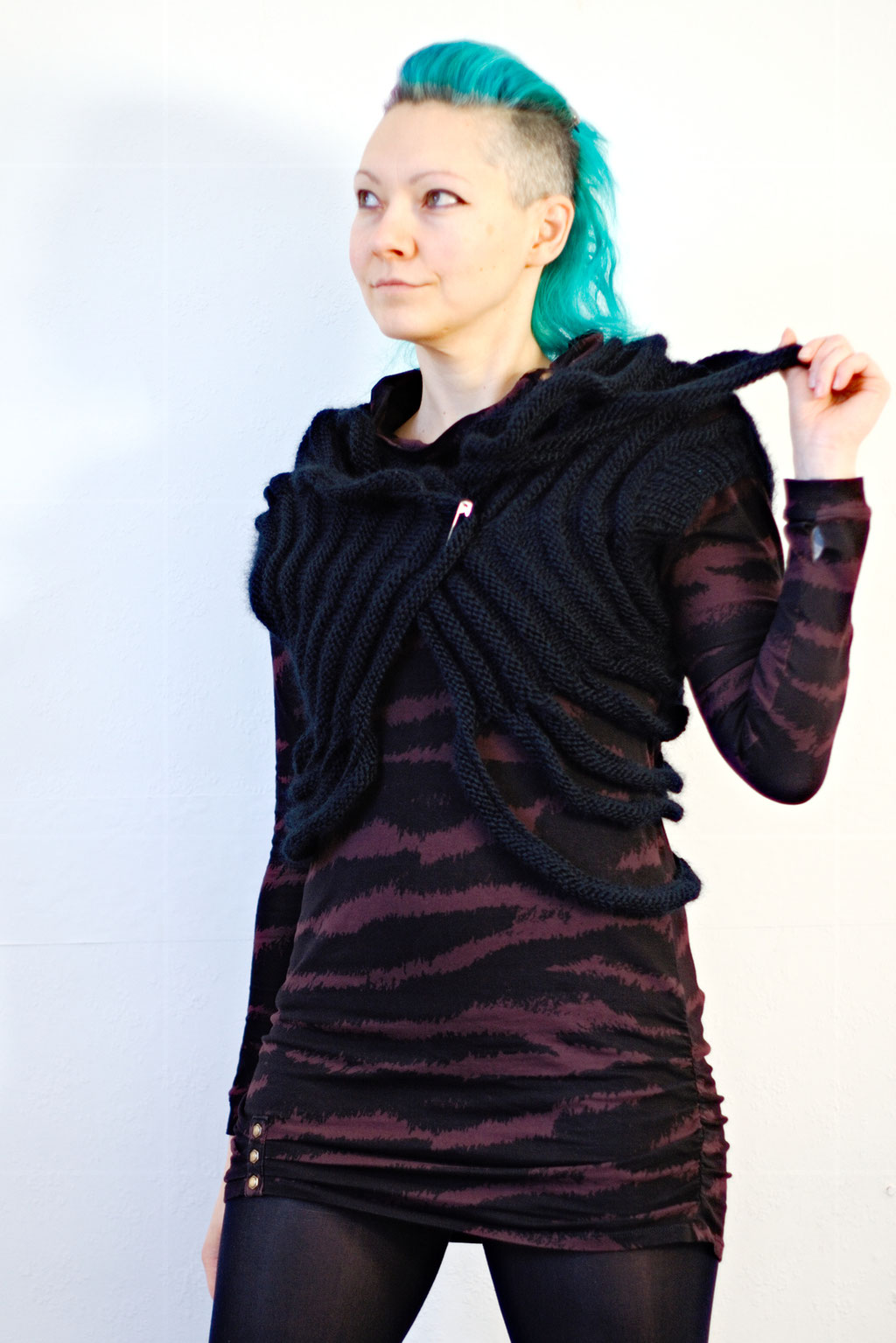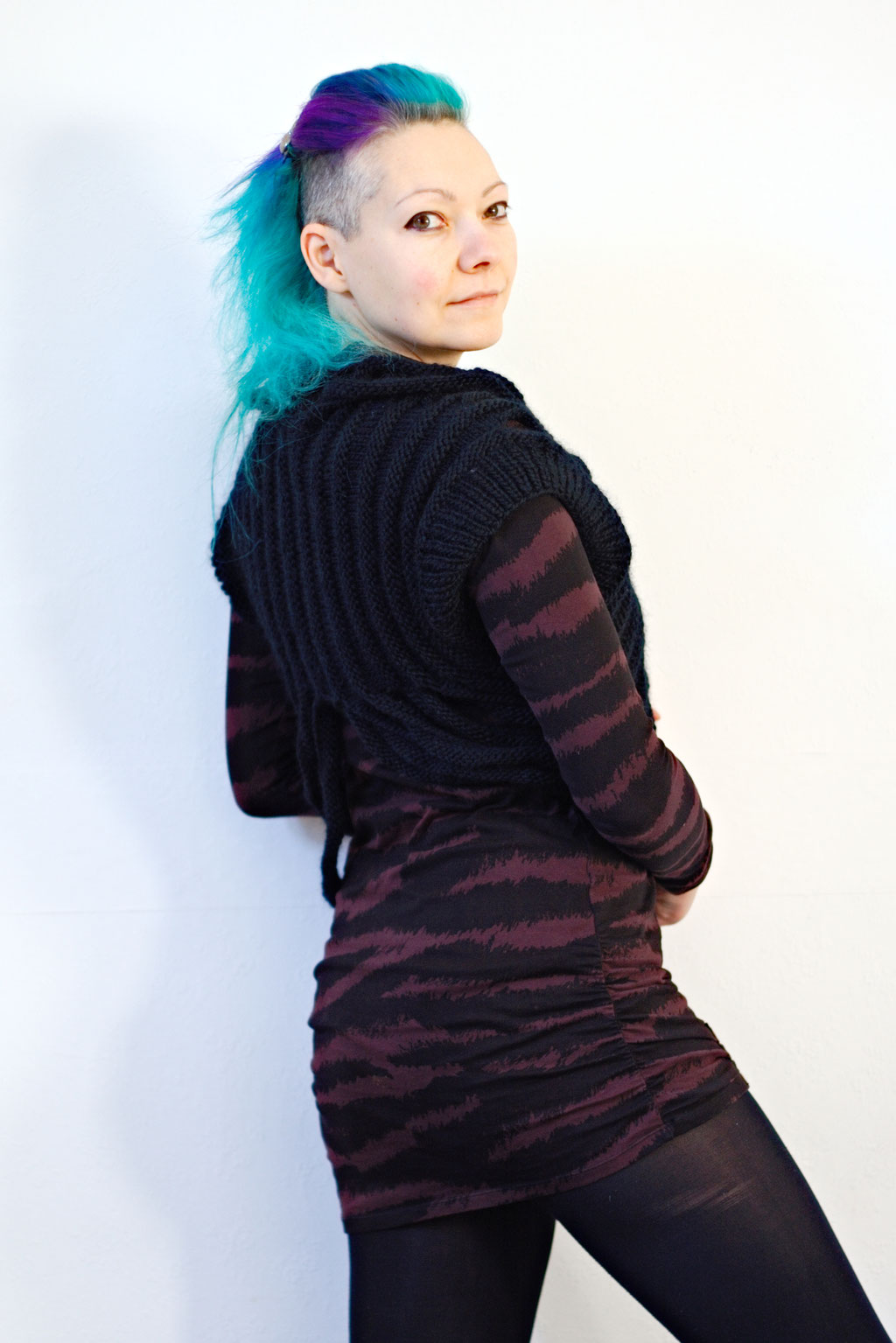 Fishnet Crop Top
This is the third cropped fishnet top that I made because I love crocheting it so much. I came up with the pattern (you can find it here) and it is so rhythmic, it's meditative. I wrote about how crocheting helped me during gloomy winter days over here. The lime green one is definitely made to keep, and the organic cotton yarn makes it comfortable to wear even in summer.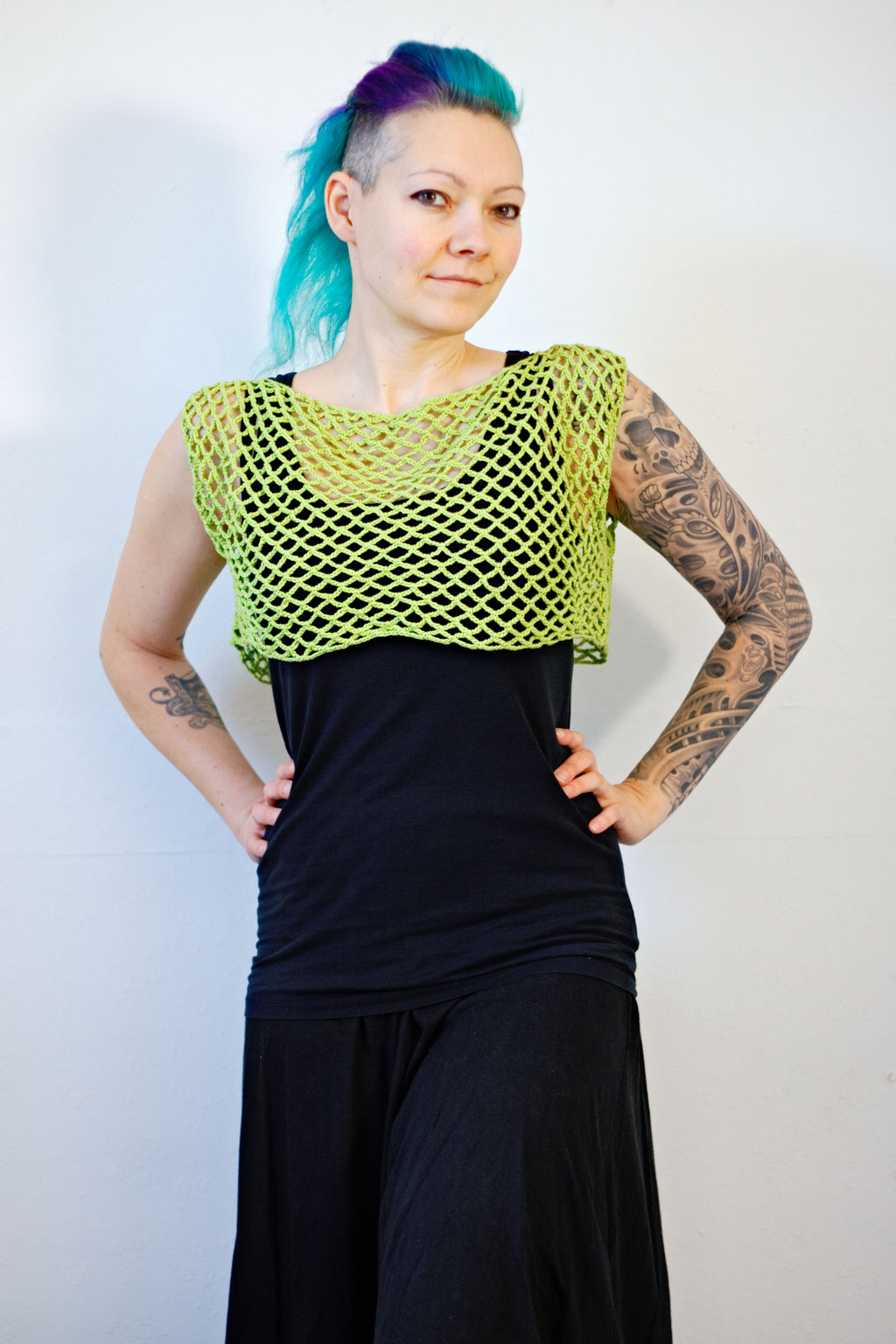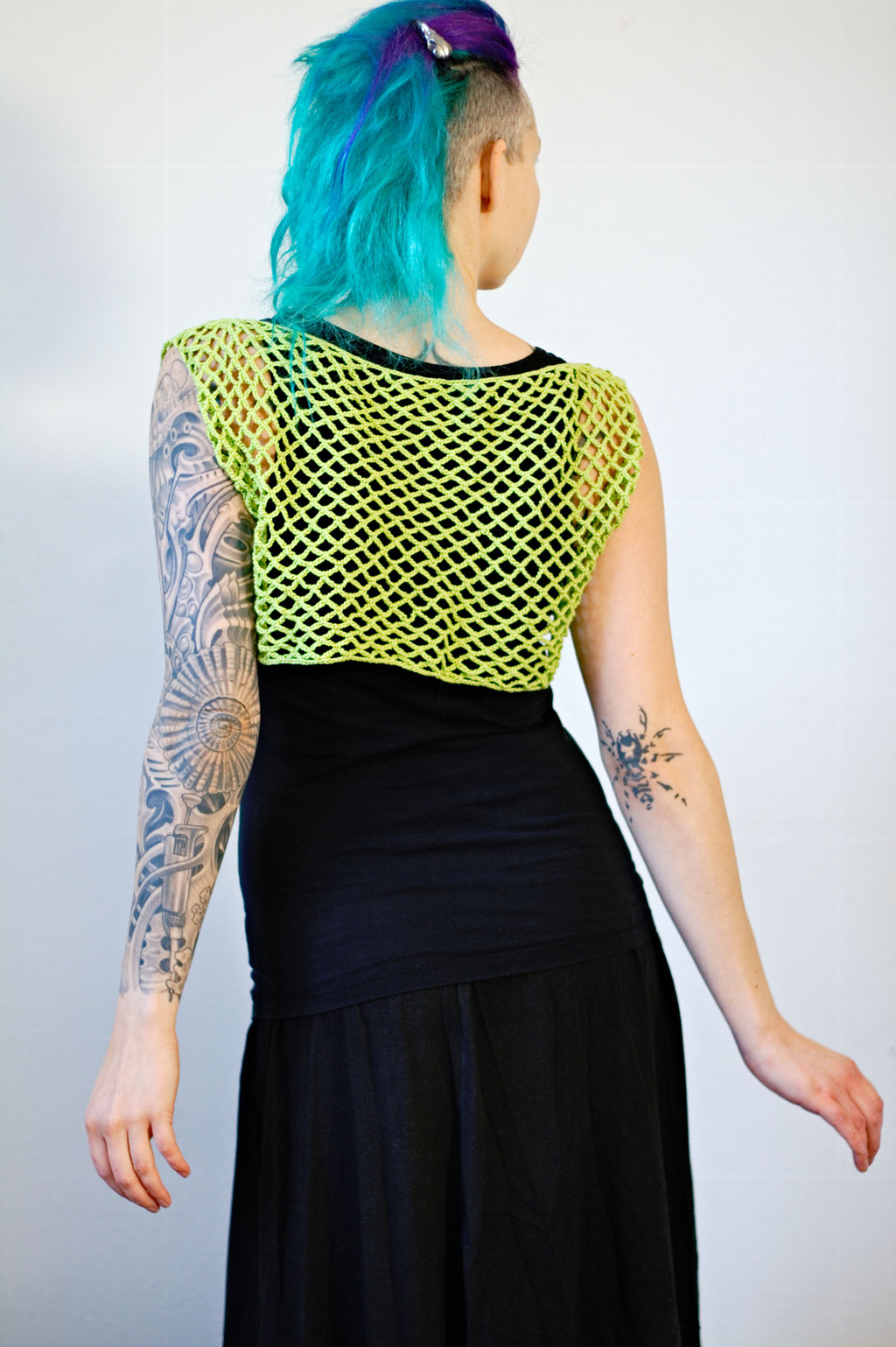 Now for the outfit story. About a year ago, I had a dream wearing a top like this over a long, slim, black, sleeveless dress - a very elegant one, which I don't own. I found the perfect shade of green, but the rest is improvised. I am wearing the only long skirt I have, a relatively wide one, and a basic black top. I tried to catch the dream's mood - a big event like a wedding - in the photos.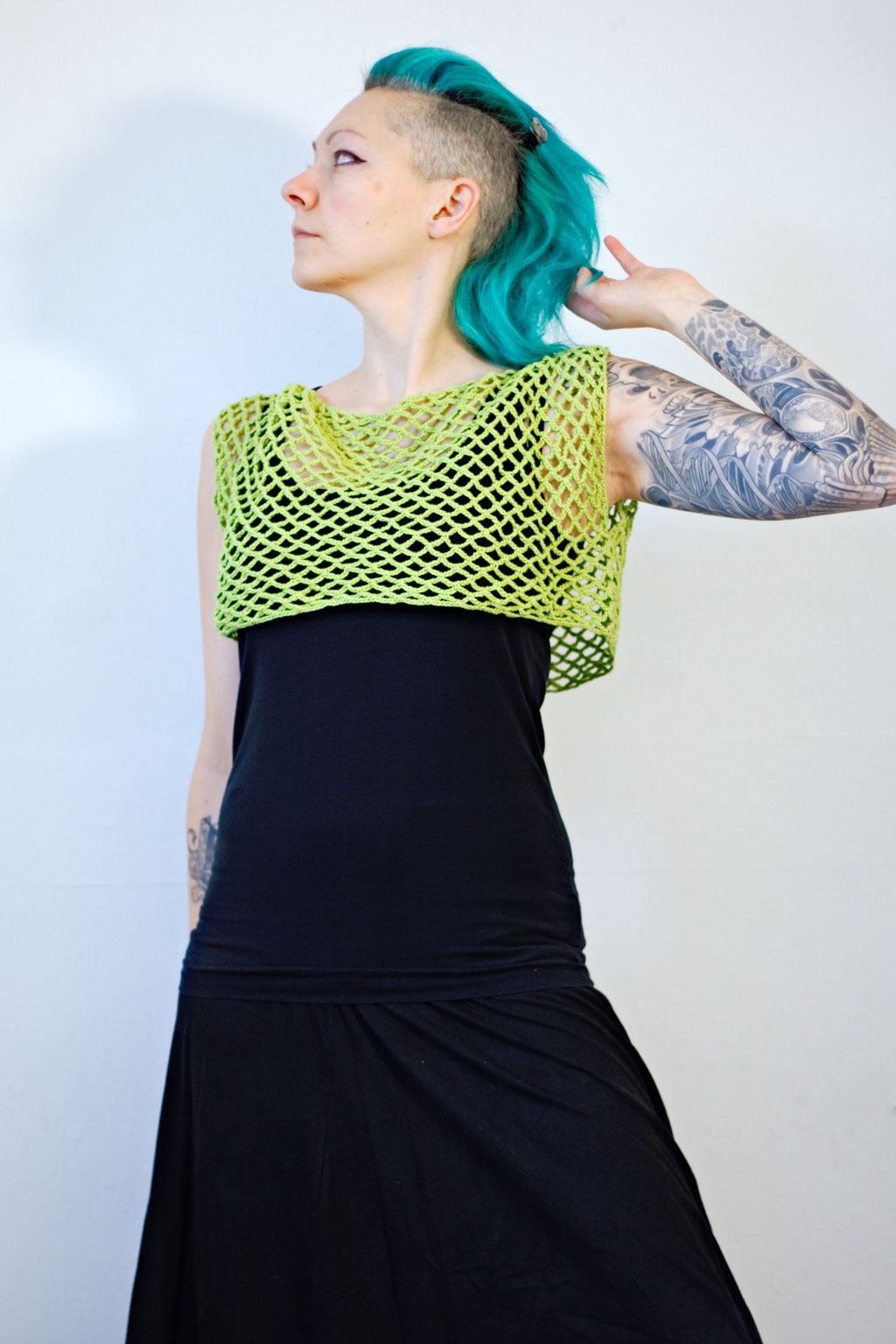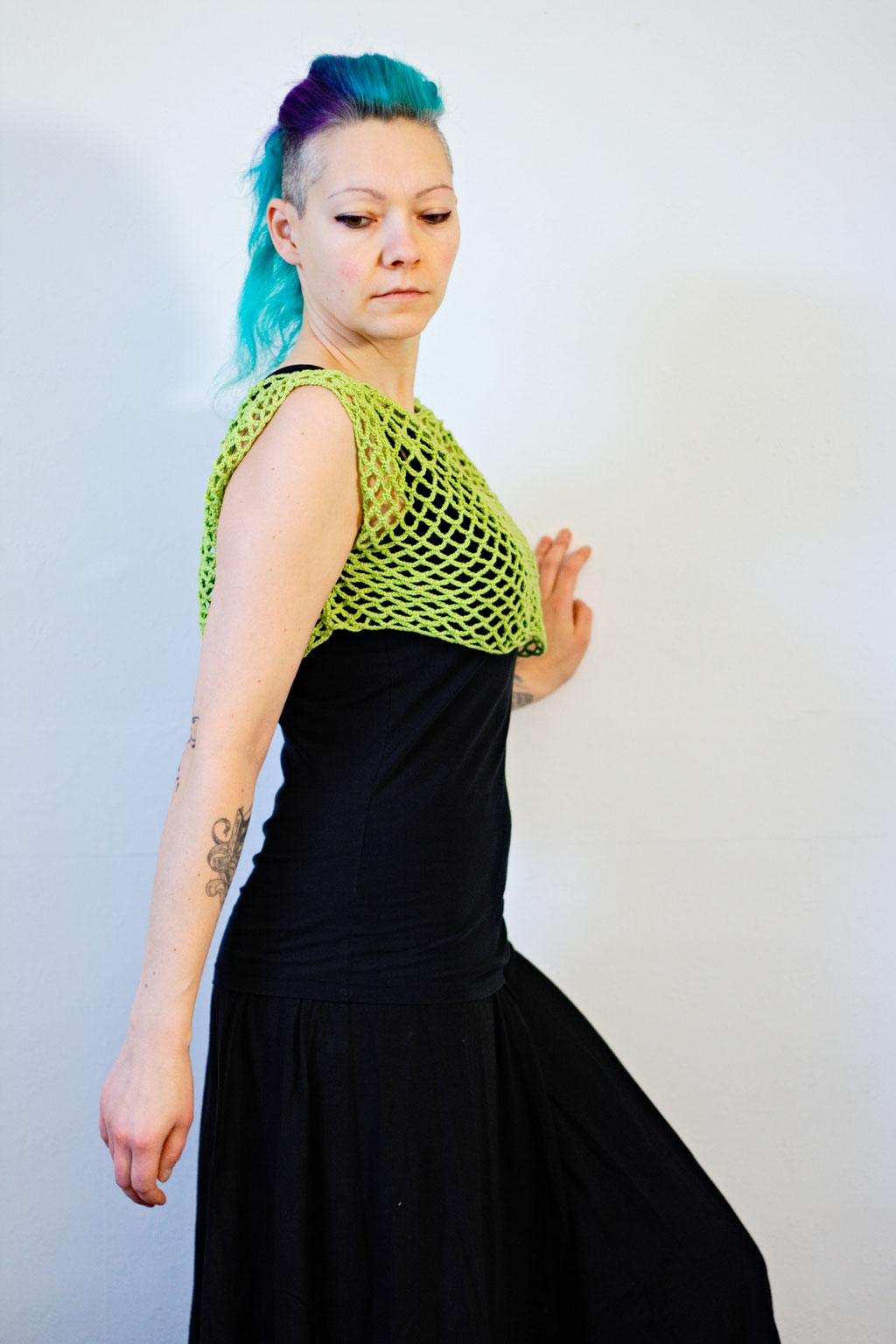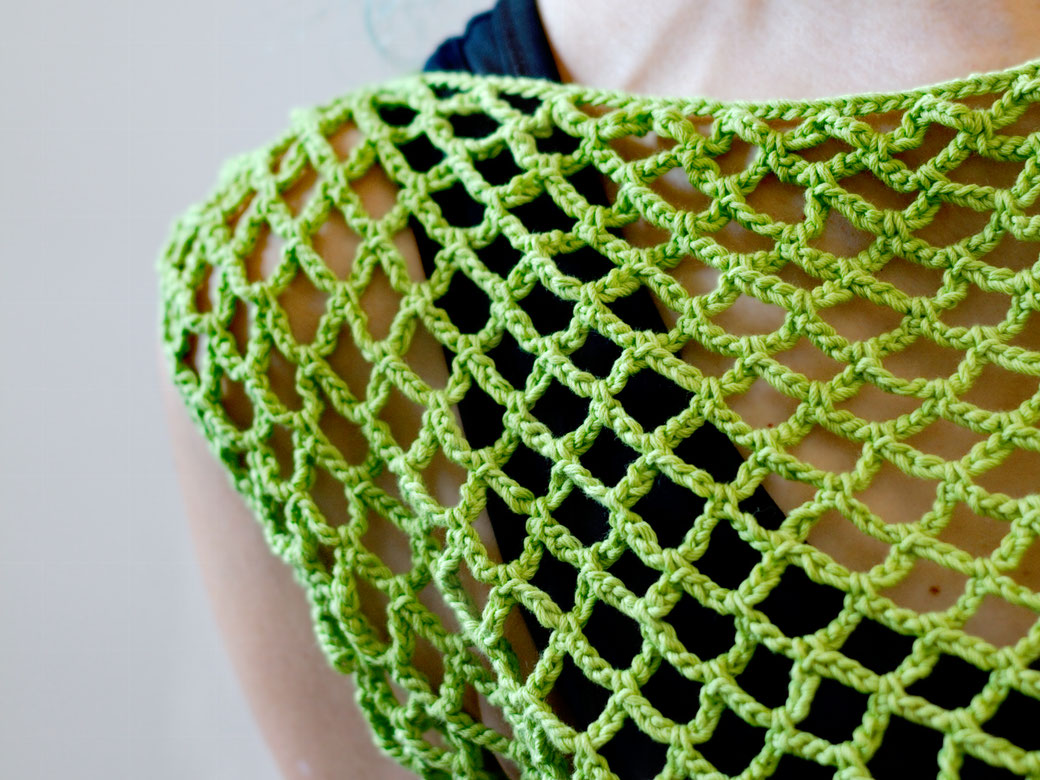 I already have a new project on the hook, which will be the biggest I ever made. I sometimes don't knit or crochet in weeks, but I like having the possibility of it lying around.
What piece do you like best, and how would you wear it?
---
Zebraspider Updates
Don't miss any new one-of-a-kind design! Be the first to know about shop updates, events and the best blog posts by joining the email list!
You may also be interested in:
---