---
I haven't been in a nice place recently. It probably was a combination of a stressful summer, dealing with colds in autumn and not a lot of energy left for creative projects. My mood was declining with the light and I thought picking up a simple crochet project might help. It did. Well, a bit at least. So today I'd like to tell you the story of the red fishnet top.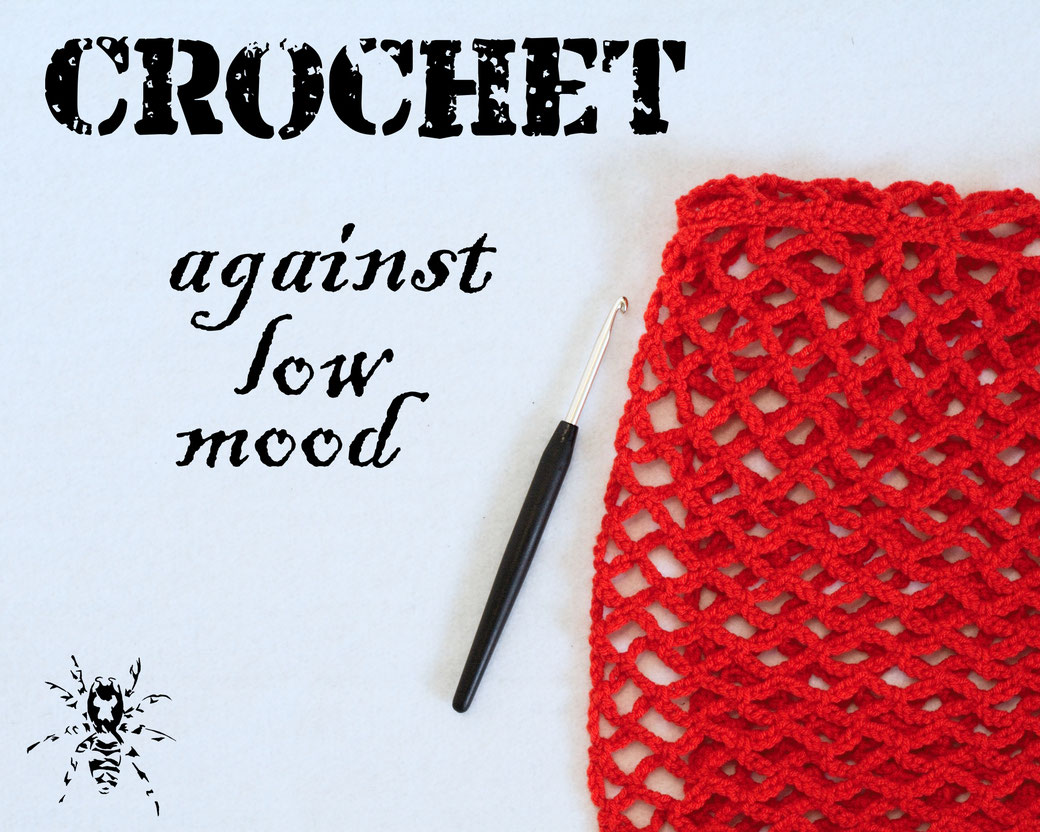 I actually started this when I stayed in bed with a cold for
two
days and couldn't do much else. I like watching
series
, but that alone
bores
me too much. I had a look at my stash and found this nice
red
yarn that is very similar to the black one I used for the
first net top
. Luckily it was two
50 g
balls that I bought a while ago without any project in mind.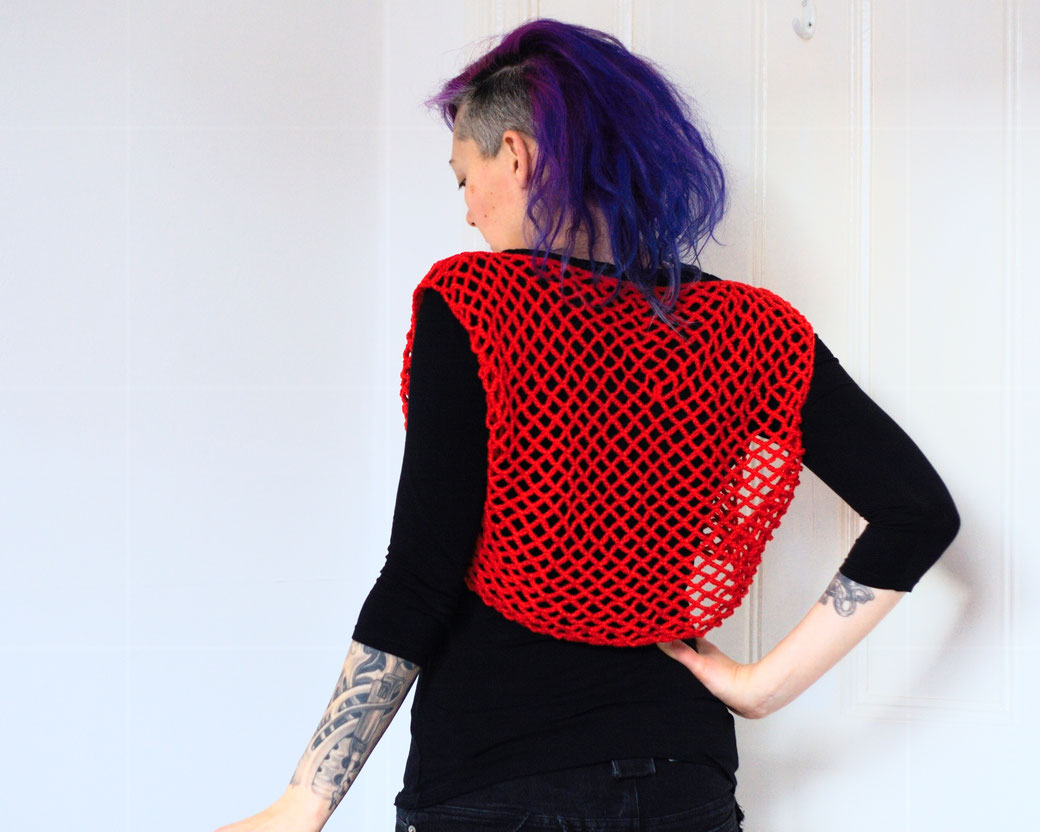 You really only have to think a bit while doing the first chain to get the right width of the top with a count that works. Then it's only counting to 7 over and over (and over). I found this very calming for my mind, leaving not much room to think about anything else. I tend to overthink a lot. Keeping my hands busy with an easy task works well for me.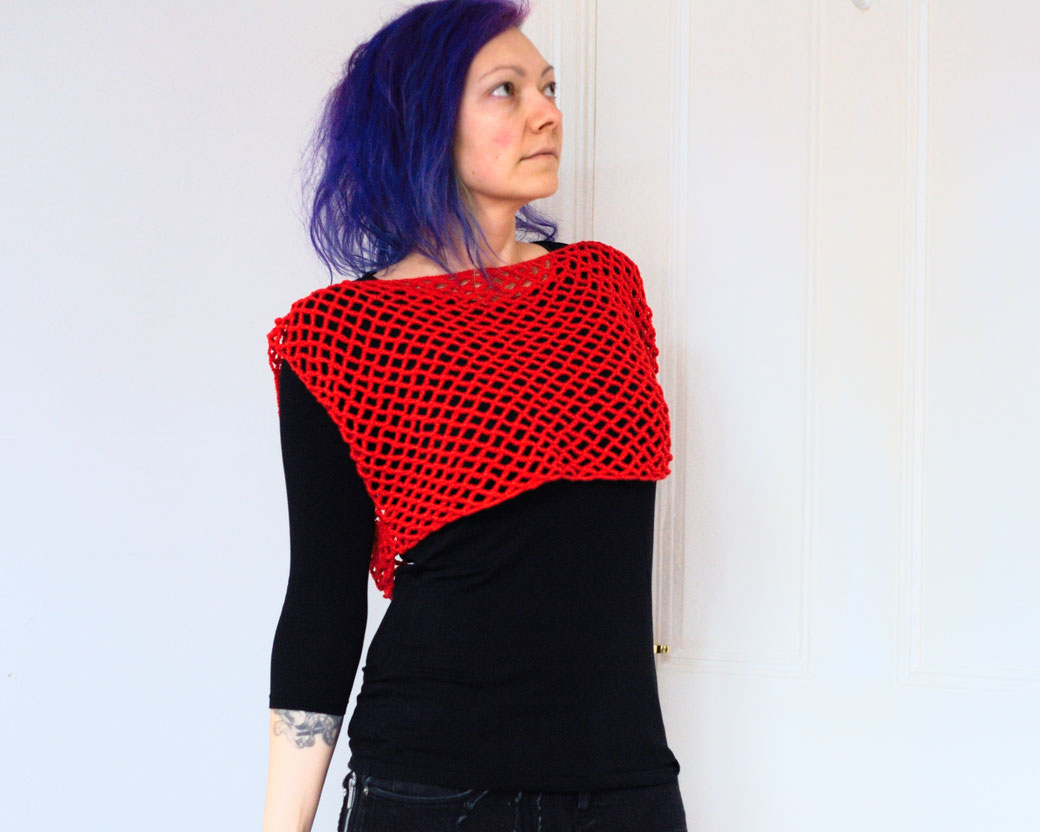 Sometimes I did only two or three rows on an evening, sometimes I didn't pick it up for a while. I also like to have a project like this when travelling in the car or train. I made a small mistake at the back, that came out like a star. The back is intentionally longer again and this loose fitting top has a straight edge at the bottom.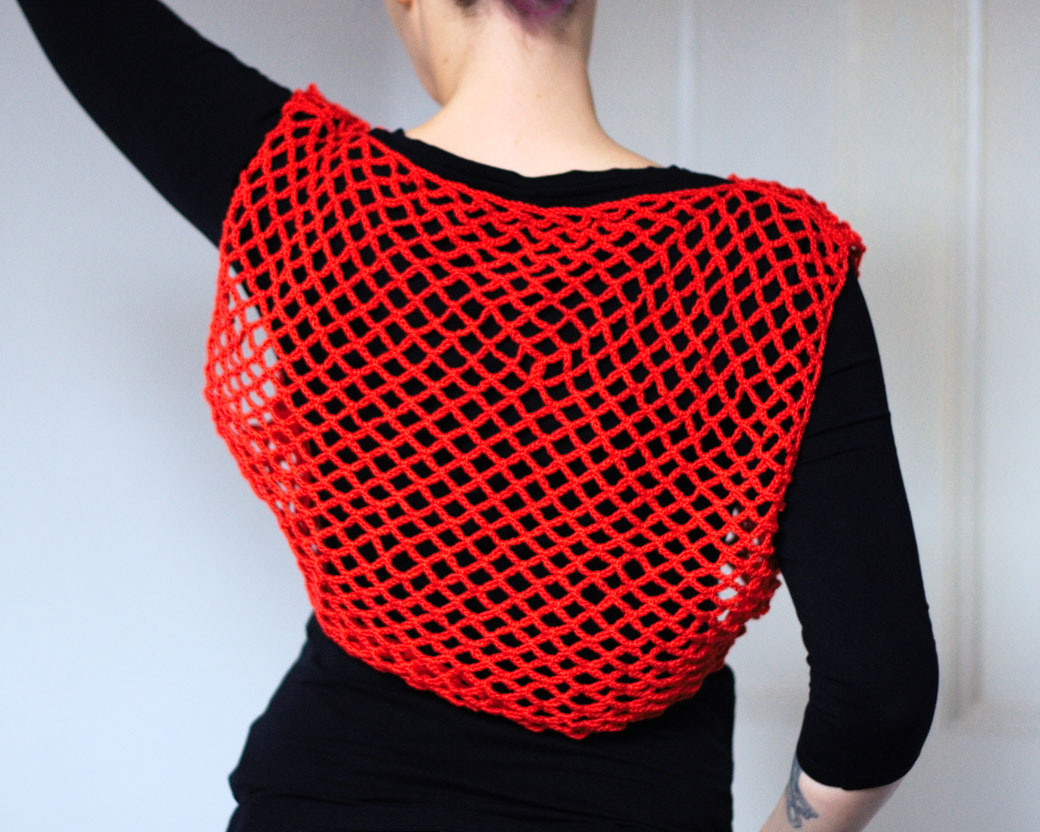 Now, I don't really wear a lot of red at the moment and would rather have a top in lime/chartreuse. I actually dreamed of that top, wearing it over a long, slim, sleeveless, black dress. Much more elegant than the stuff I usually wear, but I really like the idea. Therefore, I have already bought said colour and started with the top.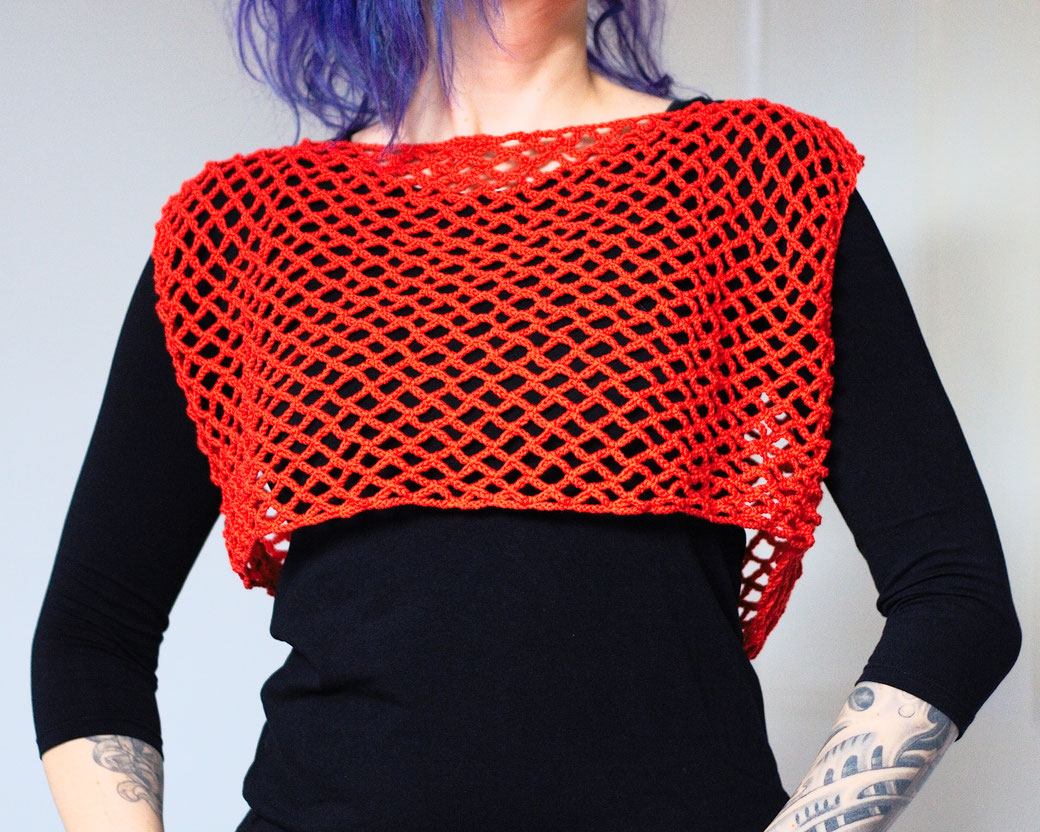 I decided to put the red top up
for sale
in the
shop
. It's of course very little money for all the
hours
I've put into this. On the other side, who gets
paid
for doing therapy? I guess my point here is: If you feel similar, maybe
try
a project like this. People often suggest
meditation
- I'm doing that as well and I know how
hard
and frustrating that can be.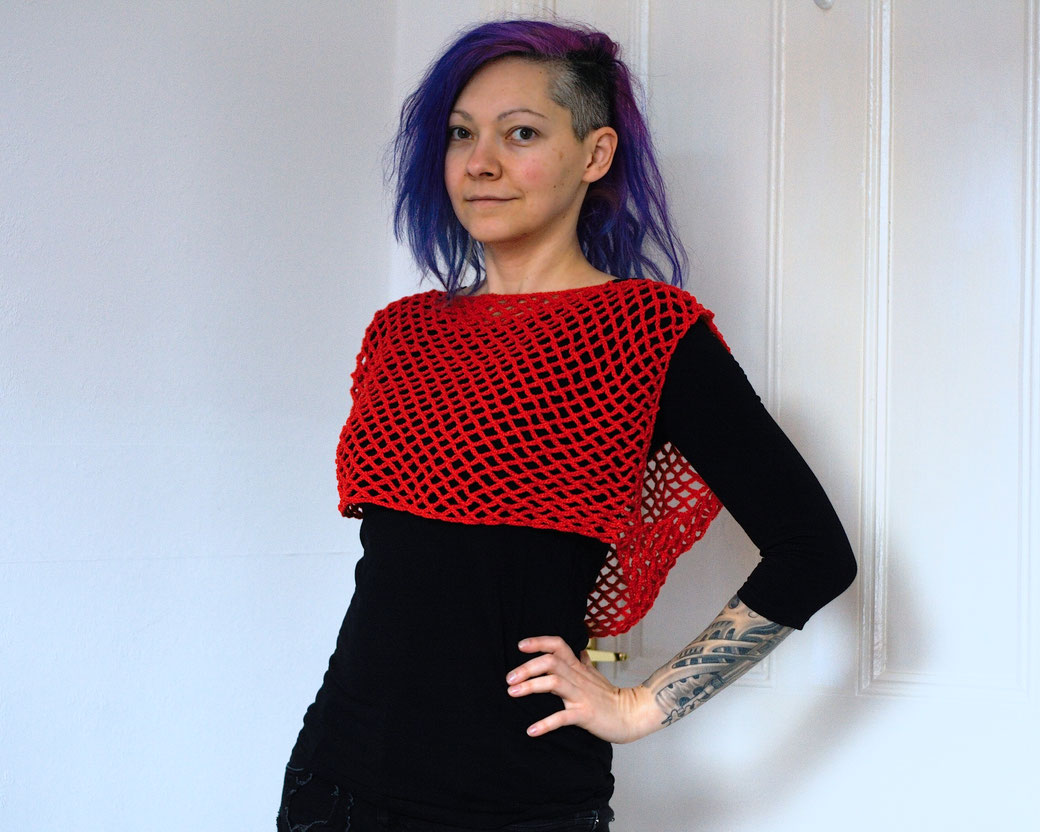 Have you found a creative project cheering you up during the dark season? I'll be sticking to this pattern for a while, but I also have another big project planned. Take care. X

---
You may also be interested in:
---
---