---
I'm currently working on two yarn-based projects, a crop top in crochet and a knitted vest. Both have in common that I've done something similar before and that the yarns were not from my (still not shrinking) stash, but purchased specifically for these two garments. I'll tell you a bit more about these and why I chose them is this post (so this might qualify as unpaid advertisement), as well as the patterns I used an what I like about them.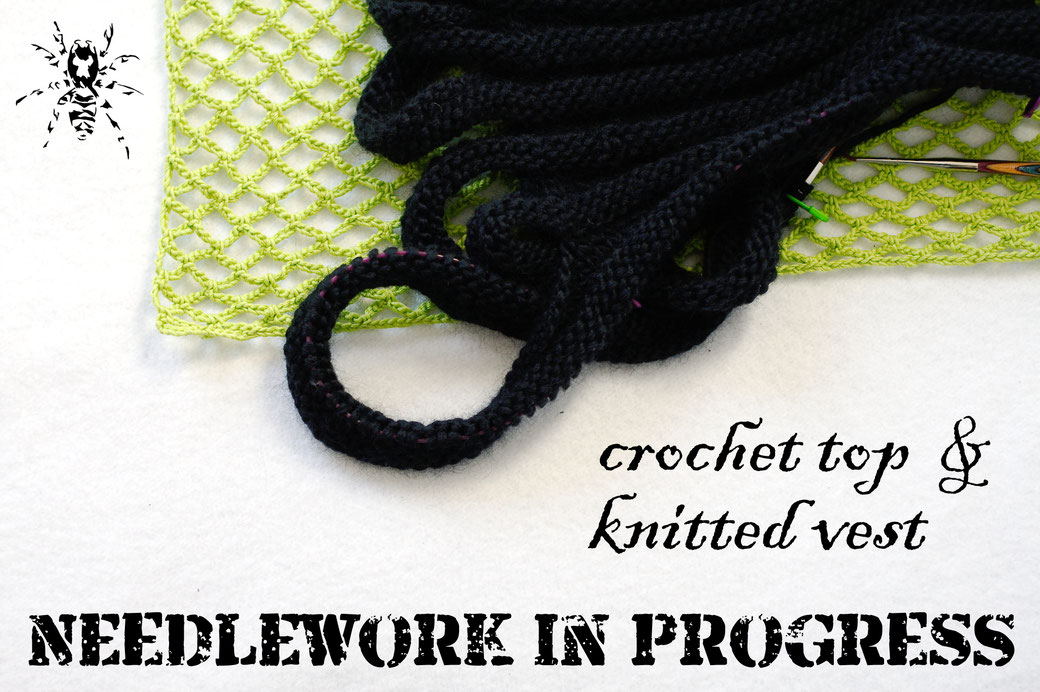 Fishnet Crop Top
I'm starting with the cropped fishnet top. This is simple, as I have already made two alike. I really like wearing the black one, although the wool content makes it a bit warm sometimes. Yes, even with the large mesh. The red one I made this winter is still up for sale in the shop. Maybe you don't crochet yourself and would like to have one. Im finished with one side of the green top now. Here's a bit more about the material of this one, ggh Cottonea.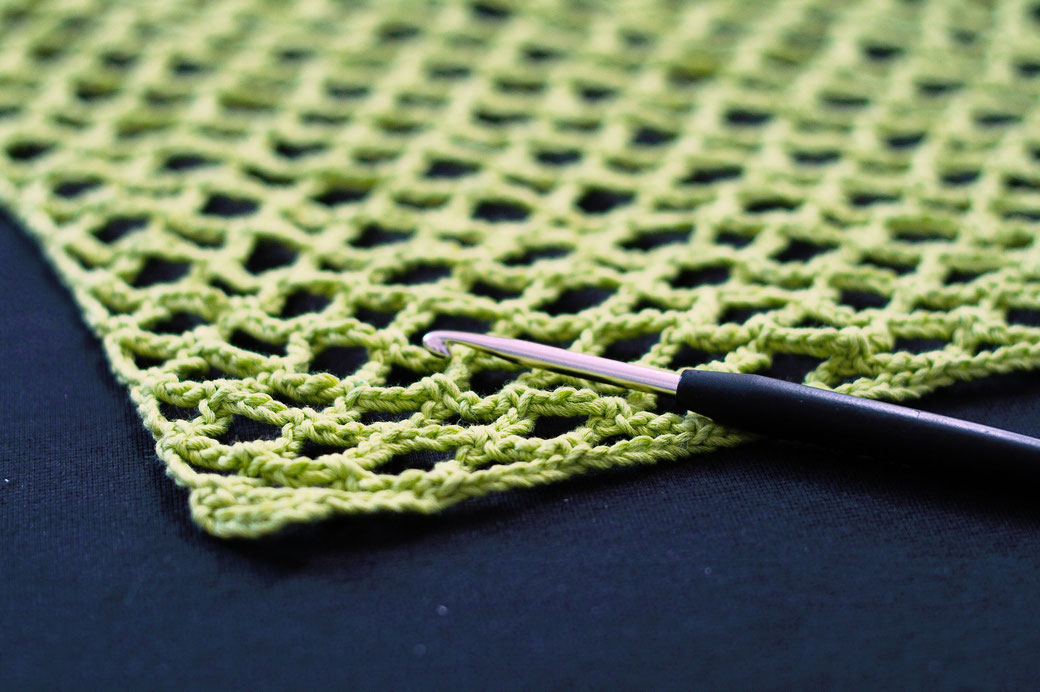 After the
dream
I mentioned in the
last post
, I looked for some yarn in the
perfect
shade of
green
- something between lime and chartreuse. I'm avoiding all artificial fibres when buying new yarn because of the
mircoplastic problem
. So I looked for
cotton
yarns that are also nice to wear in summer. I even found an
organic
one in my favourite green in a good weight for this project. I even bought some more in other colours as it was on sale.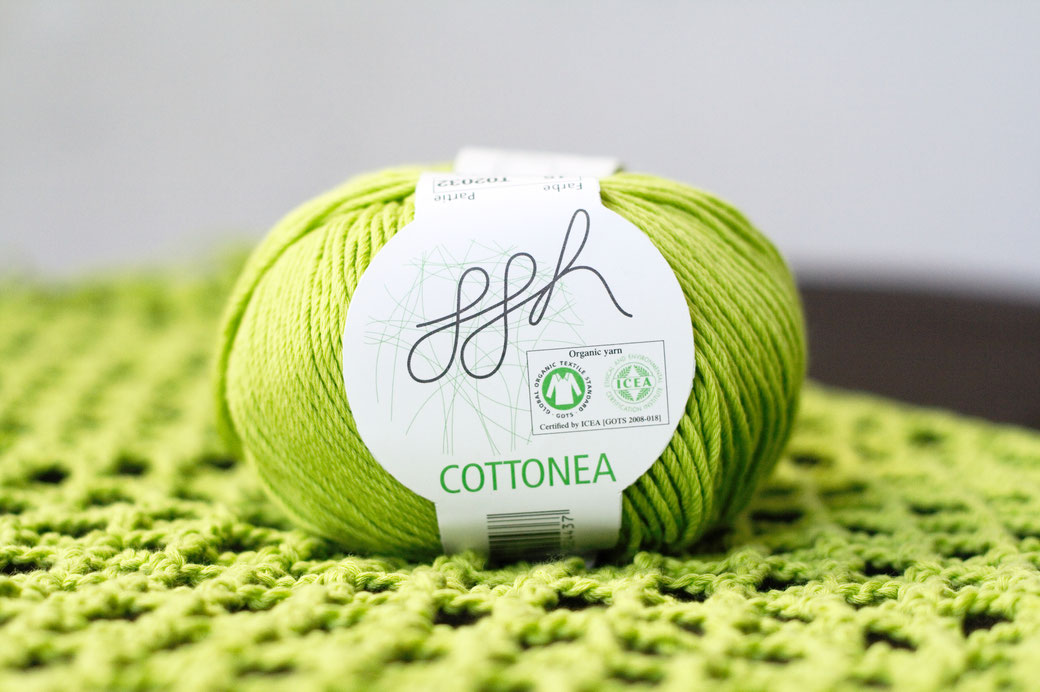 Zombie Vest
The second project is a vest in a very unusual style called Zombie. It's from the same designer as the Outbreak Cowl: Manual For The Invisible (on Etsy). Although it's a different type of garment, the knitting is surprisingly similar the the Outbreak Cowl and not very difficult as soon as you get the hang of it. I'm enjoying the process very much. But I also think I will wear this a lot layered over different outfits for a cool, post-apocalyptic look.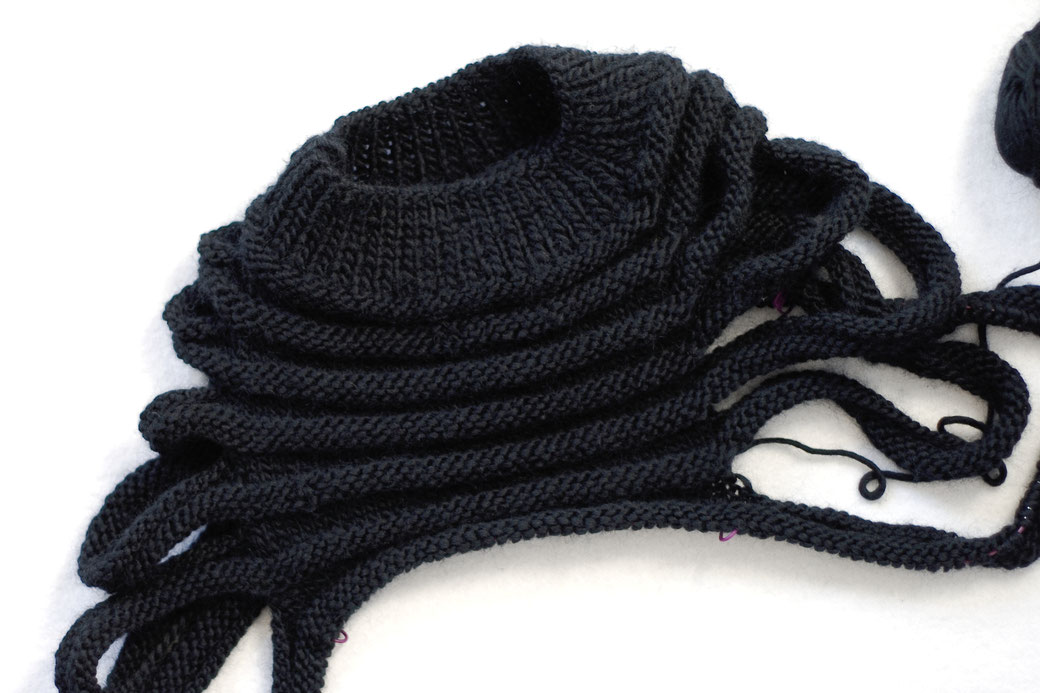 Therefore I chose black, it just goes with everything. I was searching for a yarn that was similar to the one I used for the cowl, as I knew this worked well. Again, I wanted all natural fibres and mulesing free wool seemed suitable. I've heard about the West Yorkshire Spinners before and one chunky yarn matched the tension I was looking for: Re:Treat. Sure, it's more pricey than acrylic, but this is also as local as it gets for me here in York.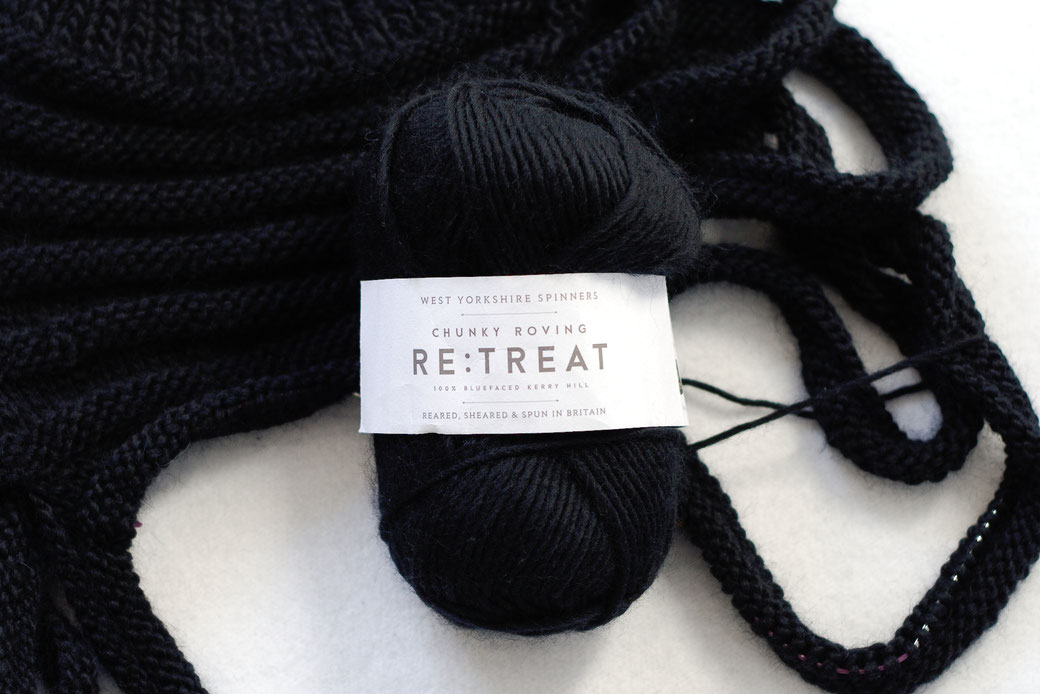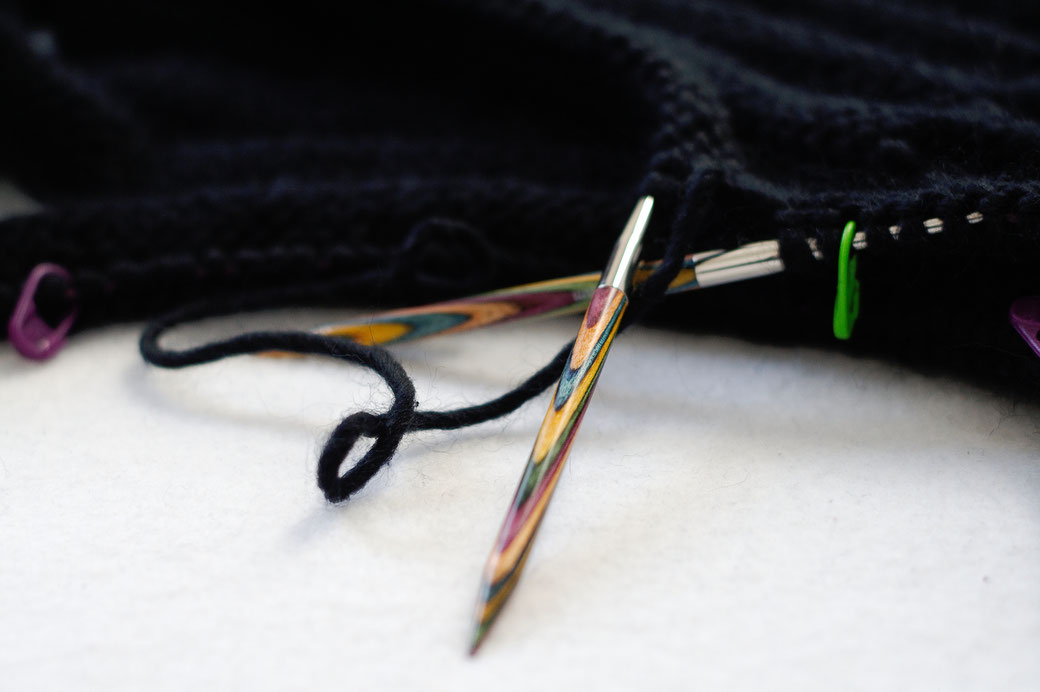 I'm also halfway done with the vest. It's only a few more rows before I can start with the second part, but the rounds became really large with more than 200 stitches. The loops are giving this piece it's look and require a lot of binding off and casting on. The yarn is so soft, it's a bliss to knit. When I'm not working on these, Gundula the spider is watching over my projects, sitting on a spiderweb project basket - totally living up to my name :D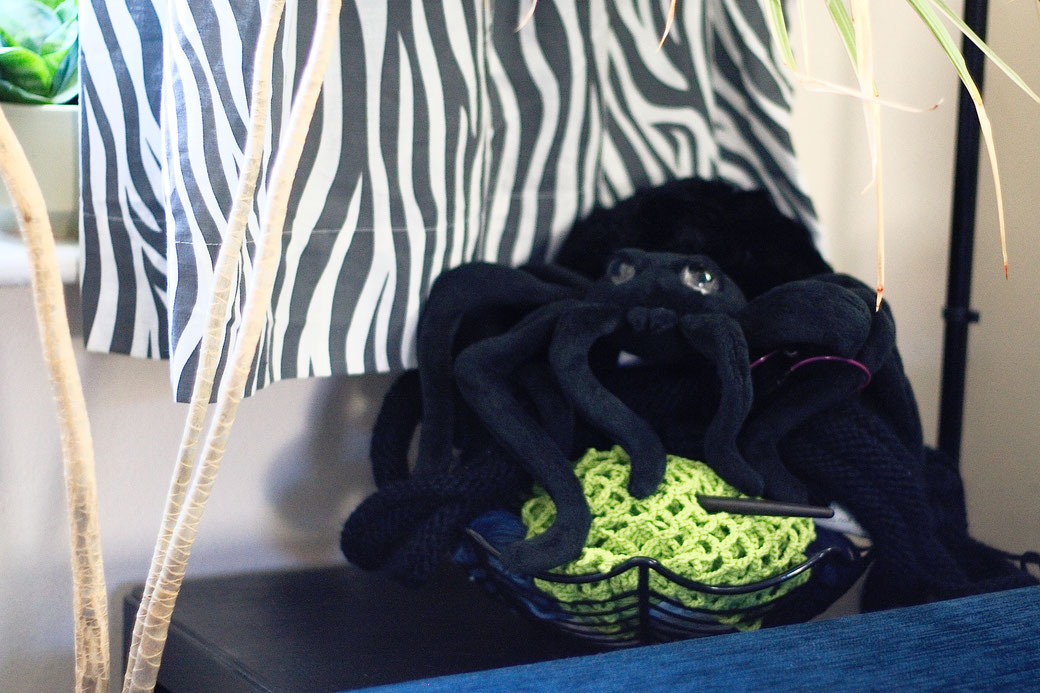 I really like how
cool
needlework can look (
another example here
), don't you too? I also still have another
Outbreak Cowl
for sale (
just write me
). Are you into crochet and would like the crop top pattern in English? I'm thinking about translating it.
---
You may also be interested in:
---
Zebraspider Emails (deutsch)

Zebraspider emails (english)

---