You probably know, I love to alter second-hand clothing for a unique punk look - upcycling from basic into favourite pieces - so why not do some for the shop as well? I love black denim skirts, and whenever I see one in a charity shop, I take it home. I ended up with a few too much and in need of some more products for the last market. I hope you like how these turned out a much as I do!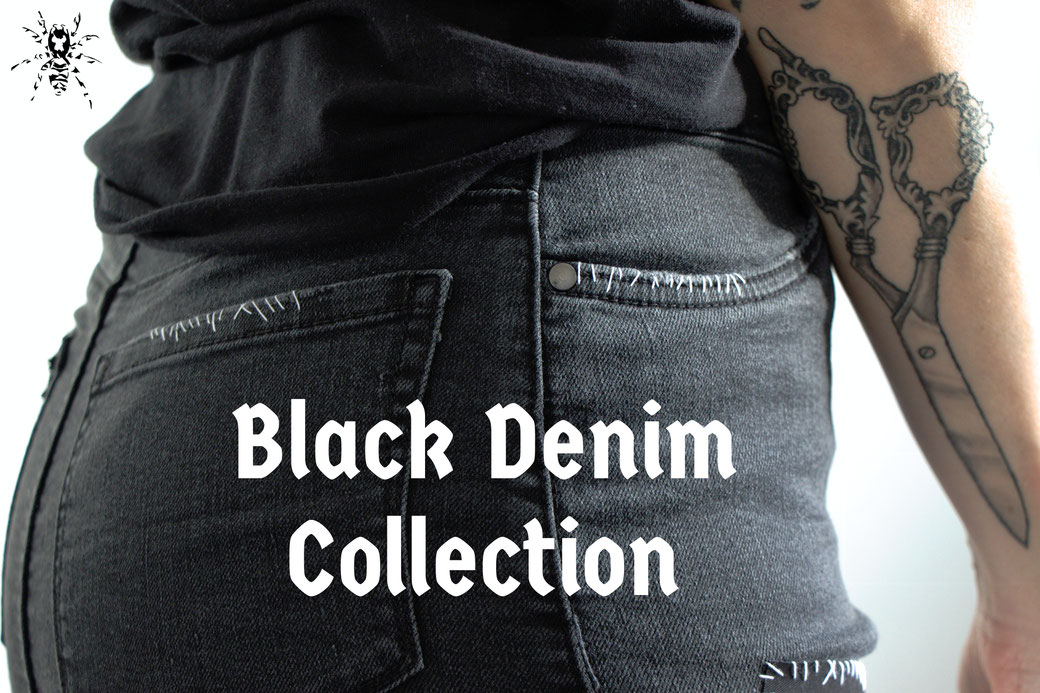 Black Denim Handstitched
This one is entirely decorated with hand stitches and white thread, just like my favourite battle jacket. The skirt has a classic cut with four pockets, a zip fly, and a lovely stretchy fabric that is washed-out black. I added two patches - a fuck you barcode and a chaos star - two zippers, two D-rings and some additional hand stitches on the edges of the pockets and at the bottom.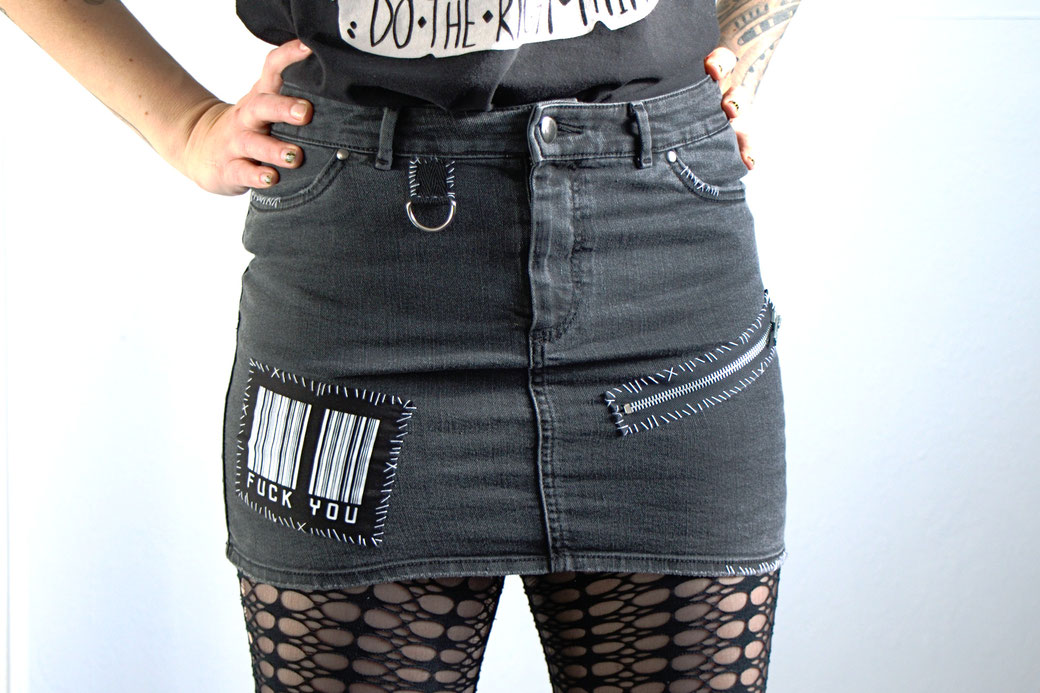 Black Denim Eyelets & Studs
This stretchy skirt has a stone-washed look that is more black than grey and a traditional five-pocket style, two buttons on a wide waistband and double belt loops. The two black patches - a skull on the front and a safety pin on the back - have silver ink and frayed edges. The front is decorated with eyelet tape and pyramid studs, and the back pockets have eyelet tape too.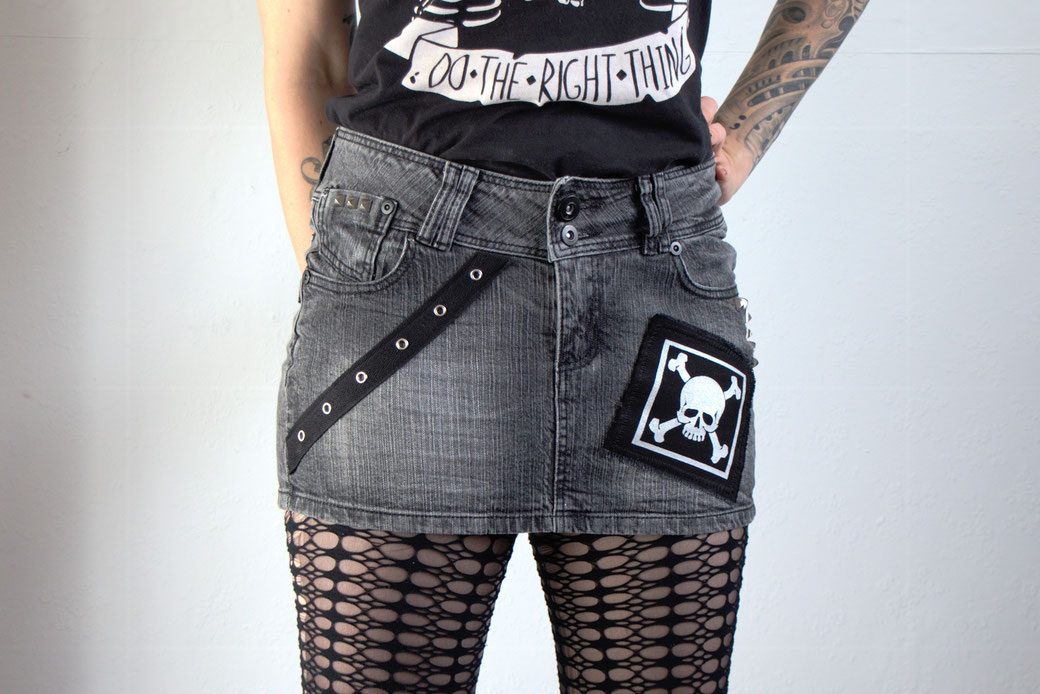 Black Denim Zips & Bondage
This one is a bit different - pure black with deep front pockets and a front zip that opens completely - very sexy with the high waisted and tight fit. I added two decorative zippers to the sides and two D-rings on the front. The best part is the back - which has four D-rings on the top and sides with cotton tape attached to create the typical bondage skirt look.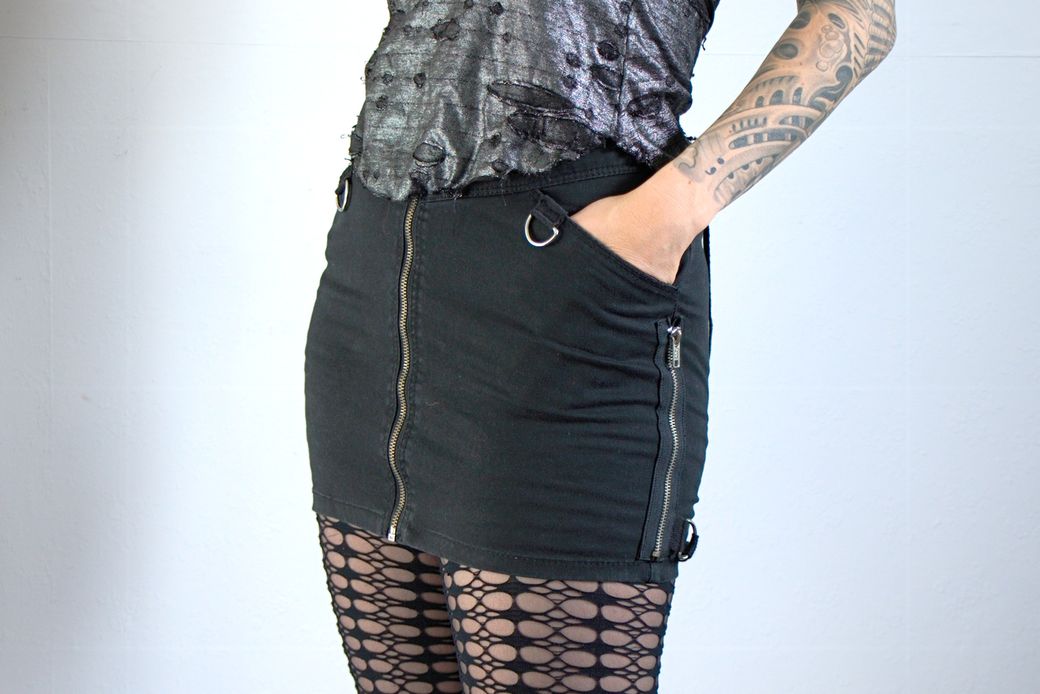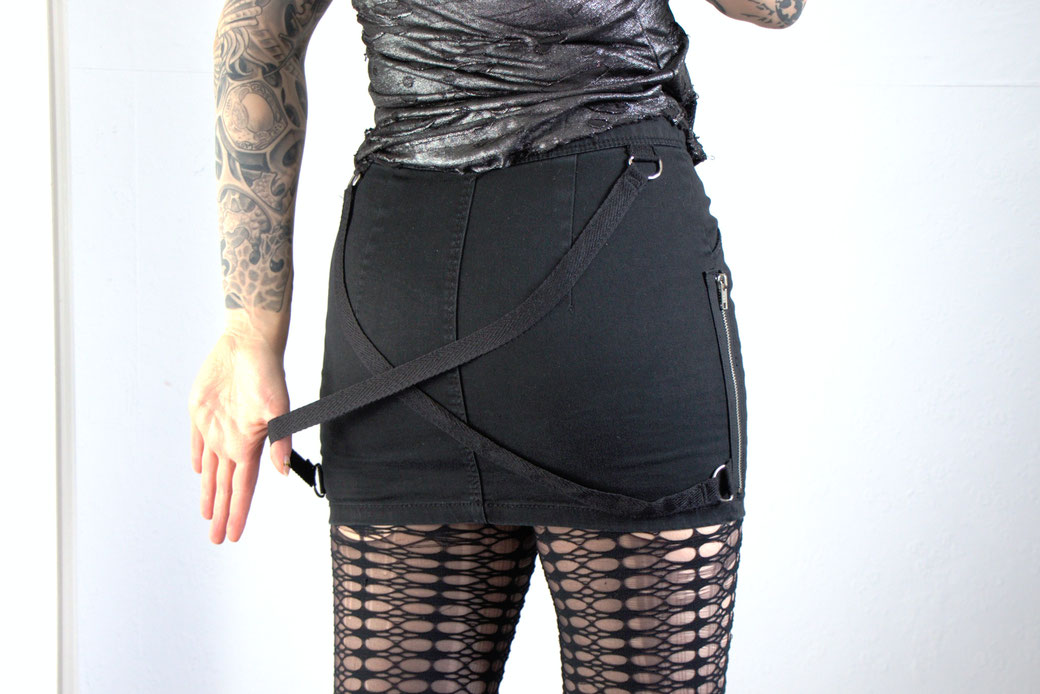 Black Denim Ruffles & Net
This skirt sold on the market, but I wanted to show it anyway. It used to be grey, and I dyed it black. The net part became dark grey because it's partly synthetic, but that created a great contrast. I cut off the bottom hem ruggedly and worked a lot of holes into the net layer. This skirt also could have been part of my post-apocalyptic collection. I totally would have kept it if it fit me!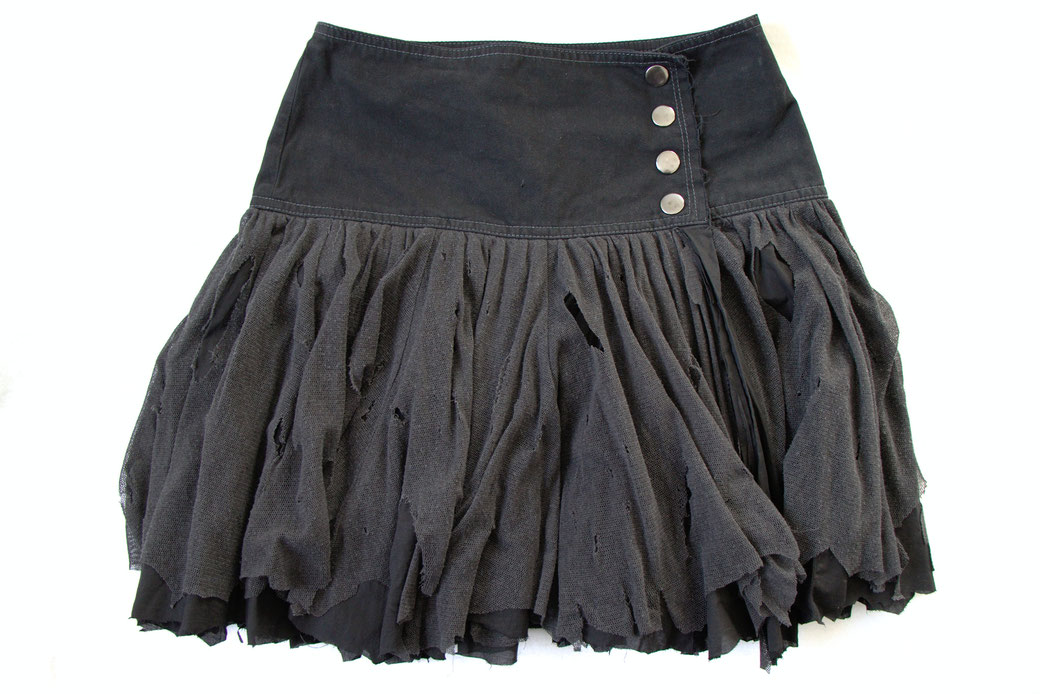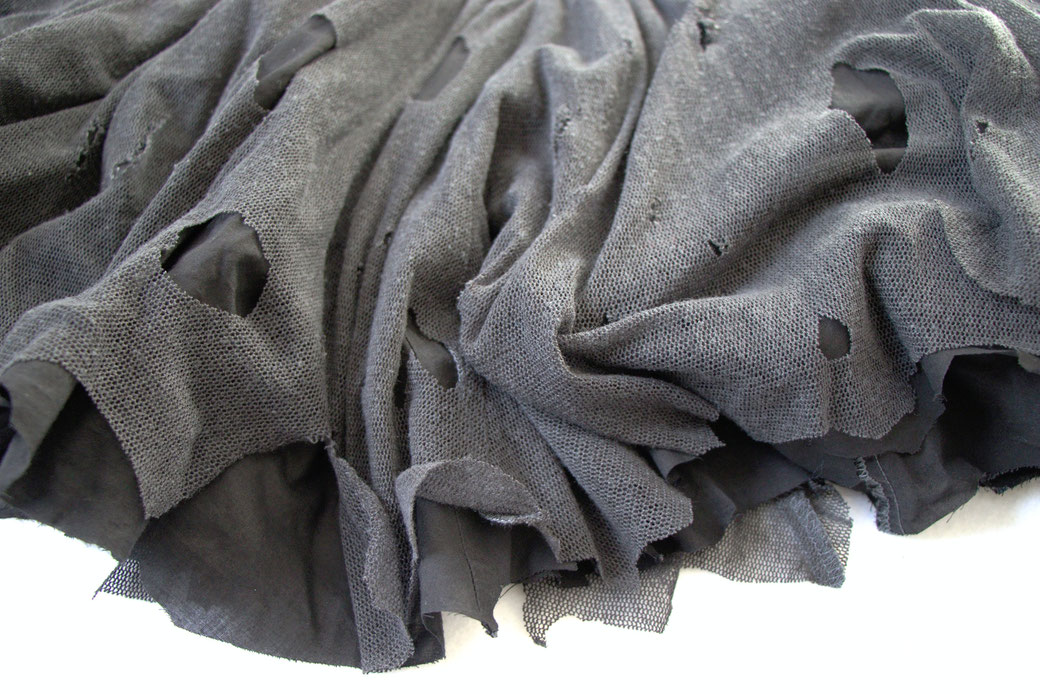 I think I will make this a rolling collection of one-of-a-kind pieces - I have a few more in my stash that are not pimped yet - but not only skirts, also shorts, vests and whatever else I can find and turn into something super cool.
But for now, check out the denim skirts in the shop before they are gone!
---
Zebraspider Updates
Don't miss any new one-of-a-kind design! Be the first to know about shop updates, events and the best blog posts by joining the email list!
You may also be interested in:
---