I'm currently filling the shop with all the new products I made for the markets. This is part one, introducing handpainted zipper pouches with new designs and an old style of handbags that I haven't made for a long time. Even the cut fabric was laying around for ages - no idea why - they turned out gorgeous. In the end, I also added a new homeware item. All of these make great unique gifts! ;)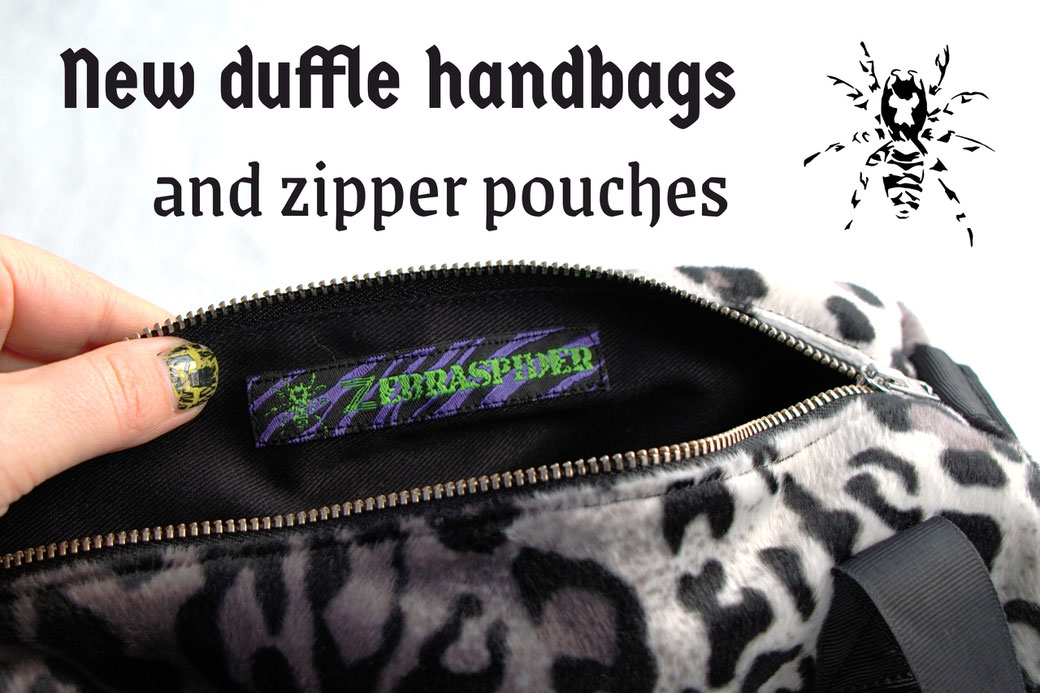 Duffle Handbags
I just checked and realized that the last time I made duffle handbags was in 2015 - so long ago! I usually don't carry a purse; I prefer my belt bags and a shoulder bag to transport more. These handbags don't look big, but the cylindrical shape gives them volume - enough to add a water bottle or a thin cardigan. This time, I chose to make them with soft faux fur in red zebra and grey leopard.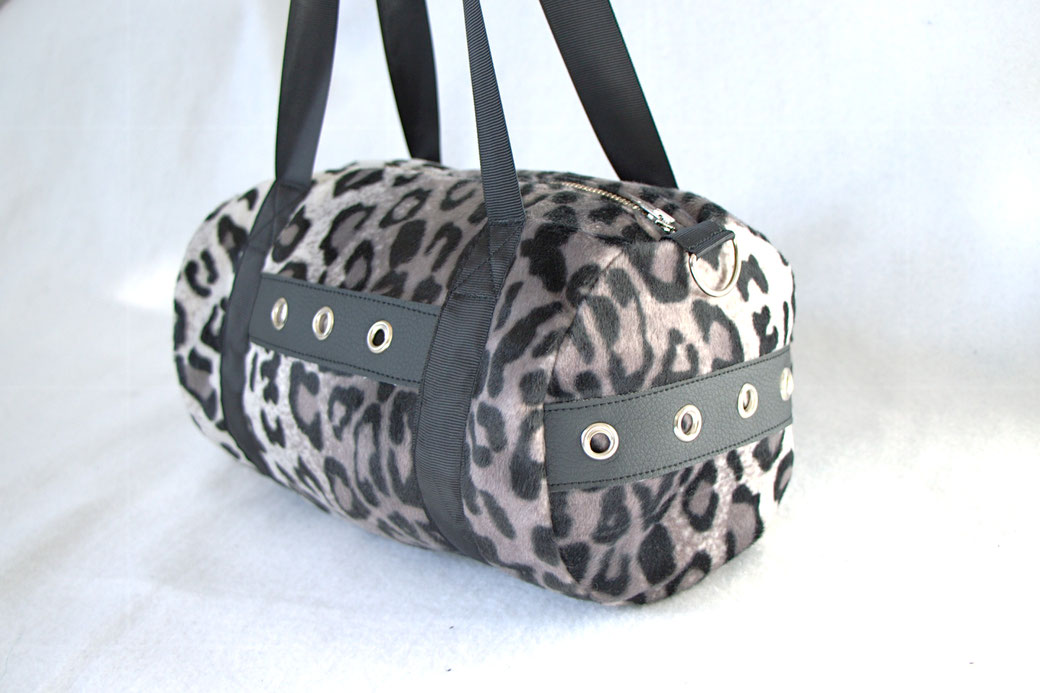 The bags are lined with sturdy cotton twill, not the flimsy polyester you know from cheap mass products. They are made to last, so you can take them everywhere - all the time. The side and front are decorated with grommets hammered into faux leather stripes to complete the look. There's a D-ring on each end of the metal zipper to attach a longer strap if you want to.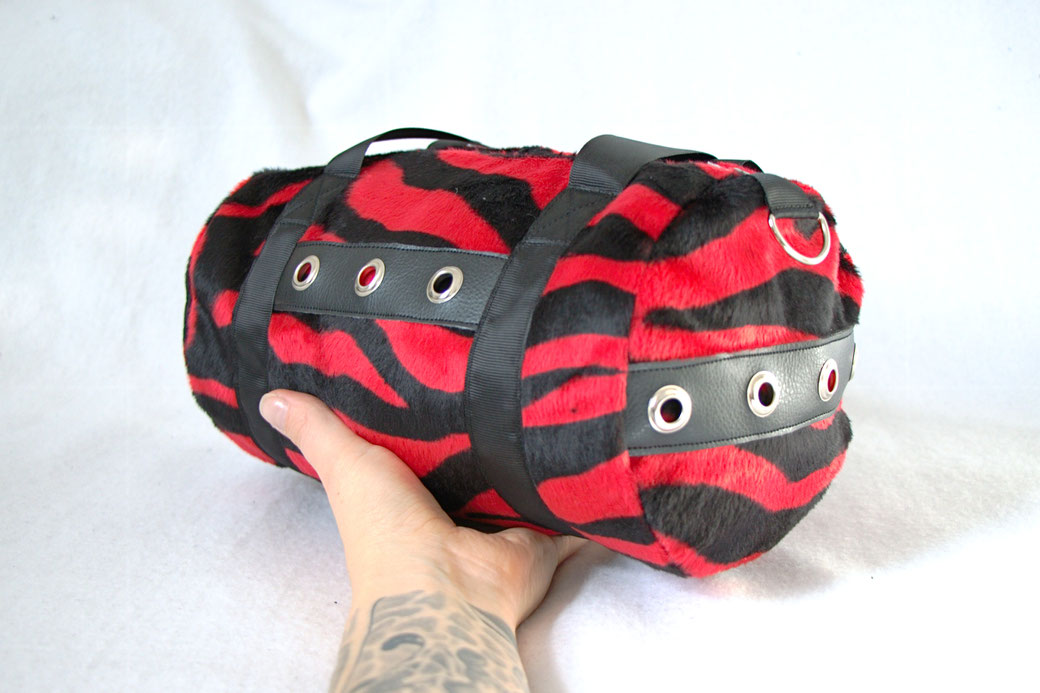 The Polka Skull bag is a bit different. The skull dots are my design that I screen printed onto the black twill. This one has no eyelet details for a cleaner look, not distracting from the pattern, and a lower price. The handles are a grosgrain tape, which might look a bit thin but is actually pretty sturdy and pleasant to the touch at the same time.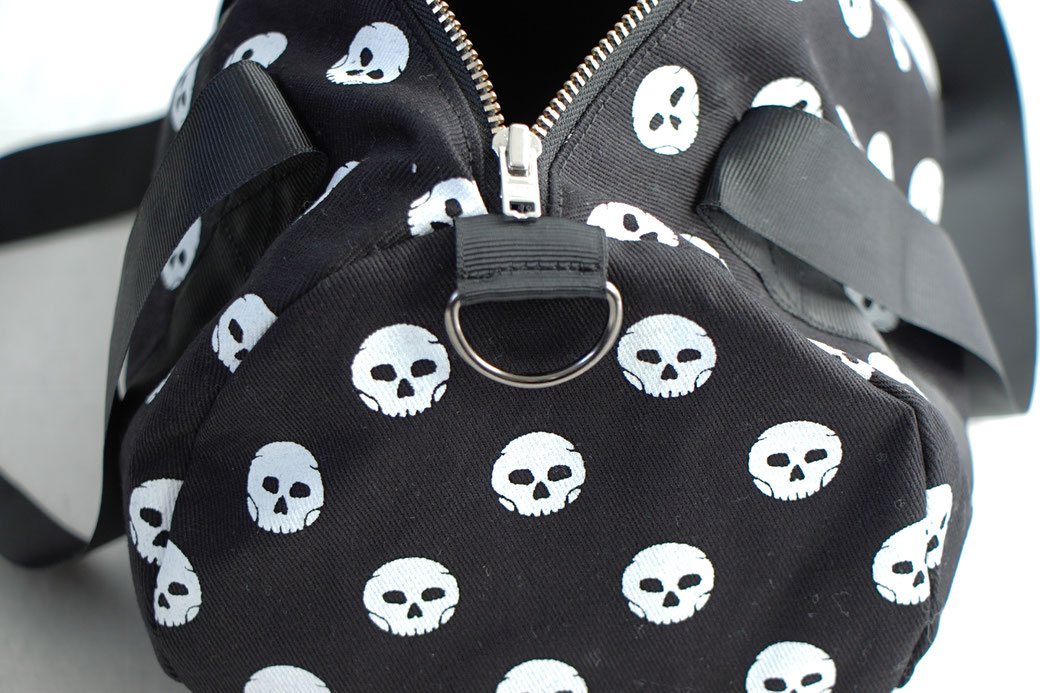 Zipper Pouches and Coin Purses
This round of zipper pouches has one big full moon, stencilled with a sponge in multiple layers for a textured look. The spiderweb covering the whole area was painted free-hand (but is sold already), so were the winter tree branches. The smaller pouches with a crescent moon, a spiderweb and silver bats already sold at the market and a few hours after being online.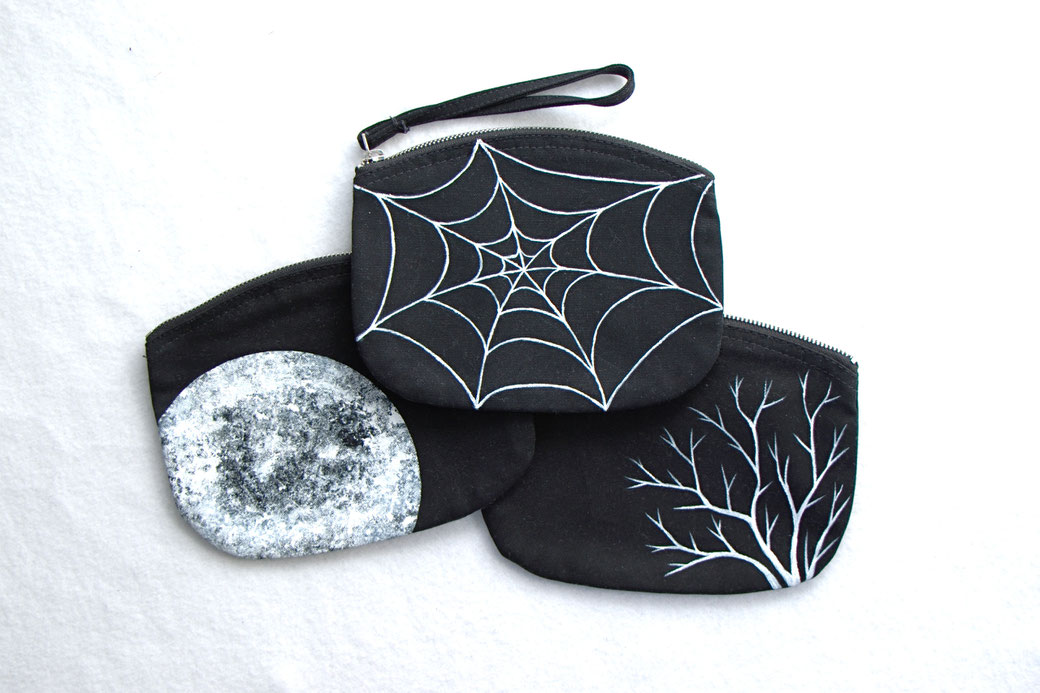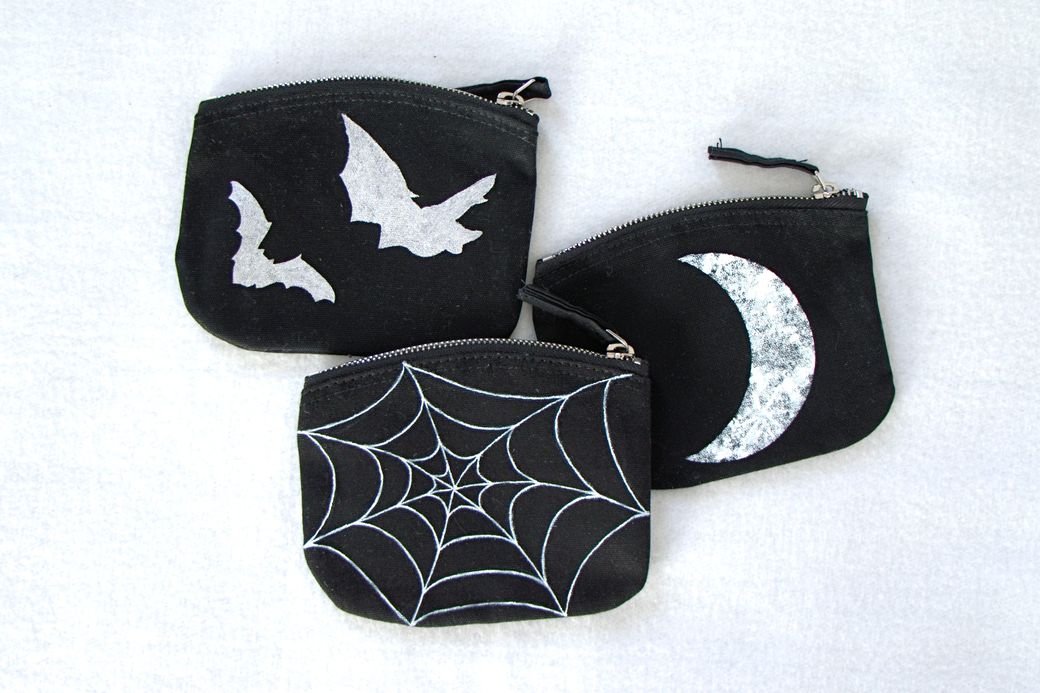 Fabric Coasters
Now, something else entirely - after the mug rugs sold at alternative market, I thought you liked some more home decor. I made these coasters with fabric patterns I designed and backs from organic cotton canvas. You have the choice between a black and grey set (bats, batwing crosses and winter trees) or more colourful prints with eyeballs, poison flasks and dots.
There will be new clothing added in the next few days. Check out the unique bags now!
---
Zebraspider Updates
Don't miss any new one-of-a-kind design! Be the first to know about shop updates, events and the best blog posts by joining the email list!
You may also be interested in:
---