You might remember the garish dyed cardigan that I made more than a year ago. I didn't wear it as much as I'd liked because the bright tie-dye-look often clashed with the rest of my outfit. There was also a problem at the shoulder seams that needed to be fixed. I am living in this cosy cardigan at the moment, and I'll show you what I did to make it perfect.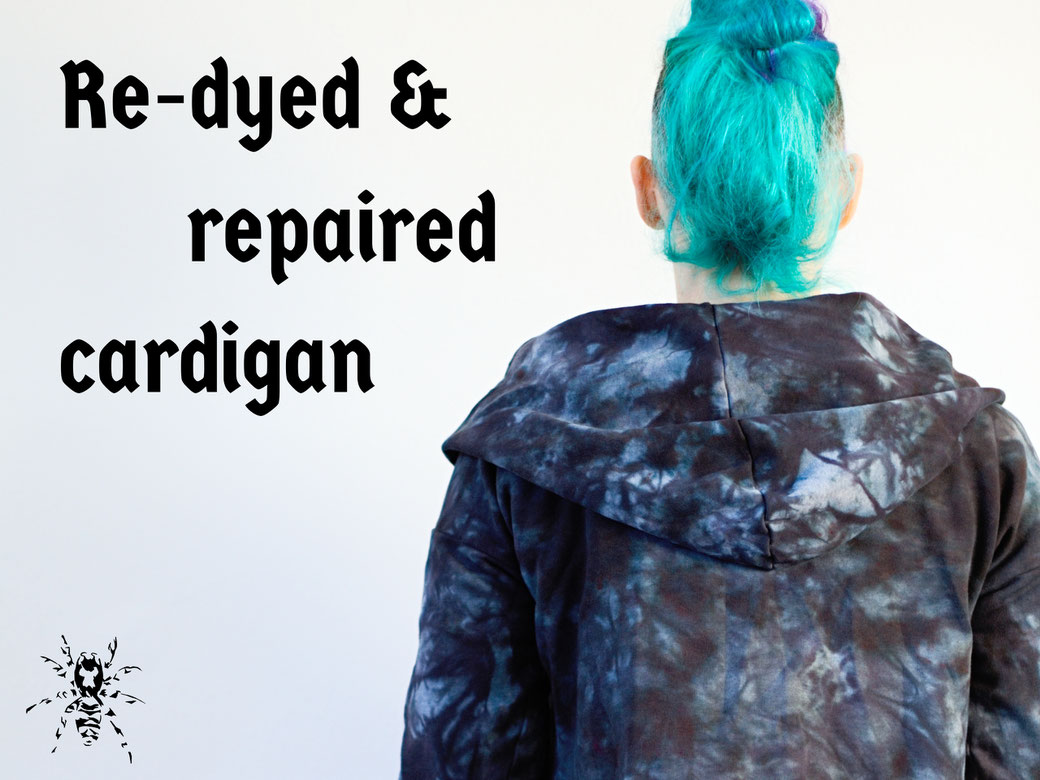 As I mentioned in the other blog post, I don't like the straightforward way the shoulder seams and the hood are joined because it creates a weak point. After some wear, the thread had come loose, and there was a hole on each side, one getting really big. I fixed this with my regular sewing machine as good as possible, and luckily this part is usually not very visible.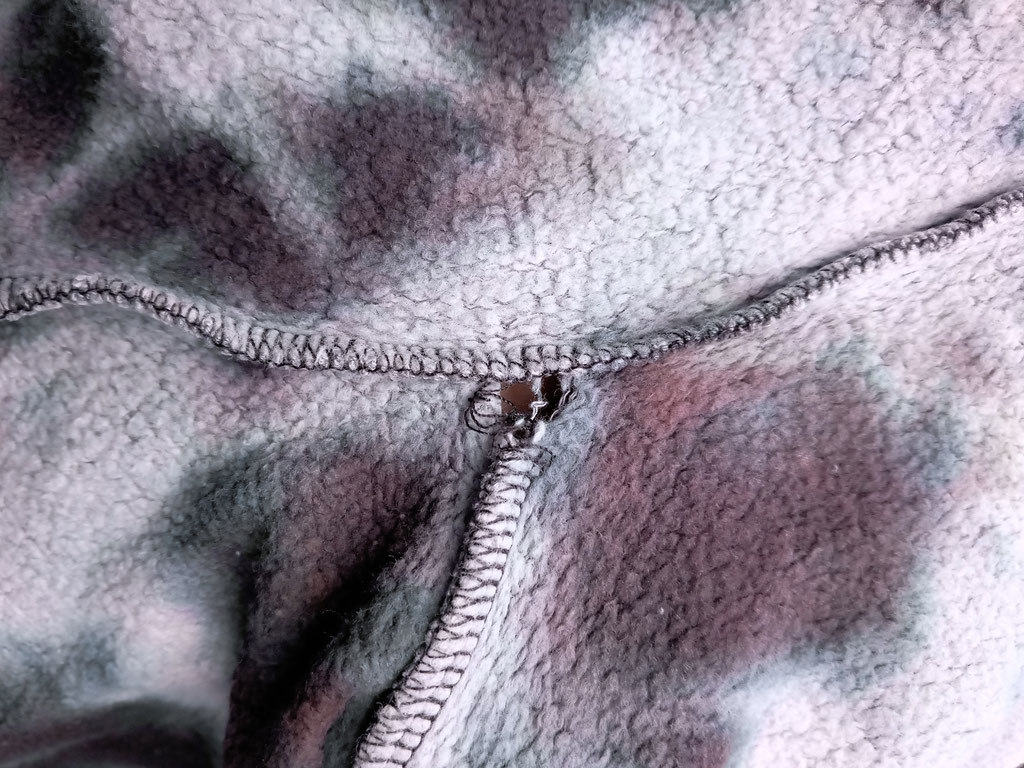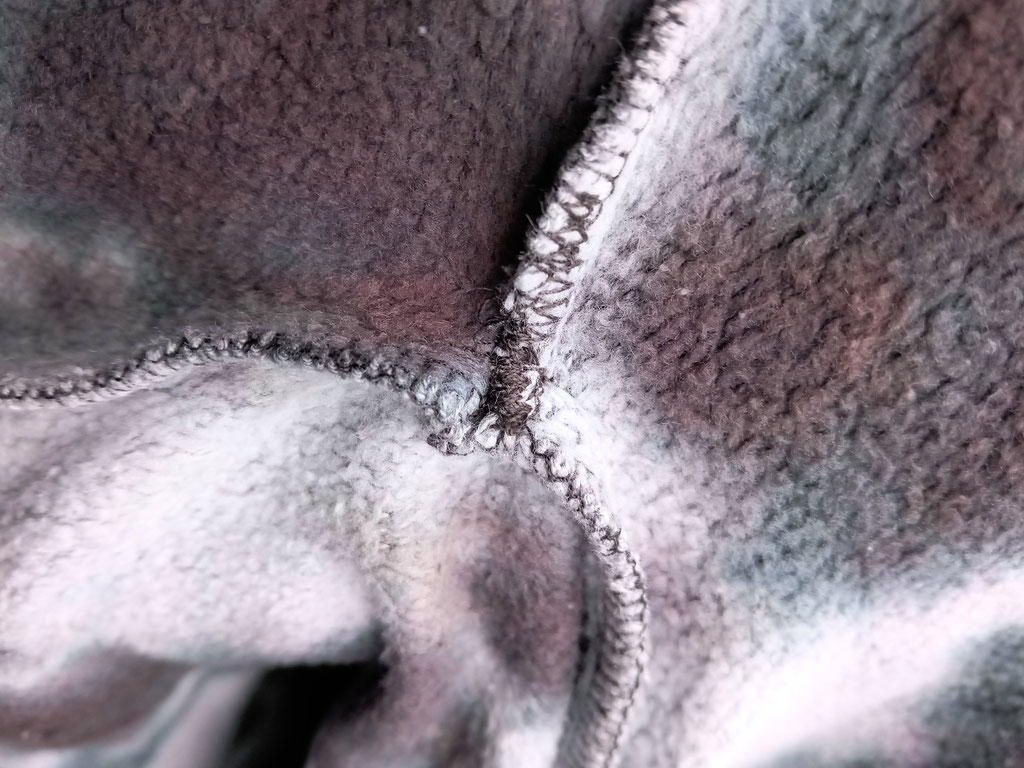 I used the same method for the re-dye as last time, but I doubled the amount of dye and water. I think this was just right to soak the fabric and spread the dye pigments everywhere this time. I really like the patchy look of the different pigments in the black flowing into each other. I didn't want to lose this by dying the whole cardigan uniformly grey or black.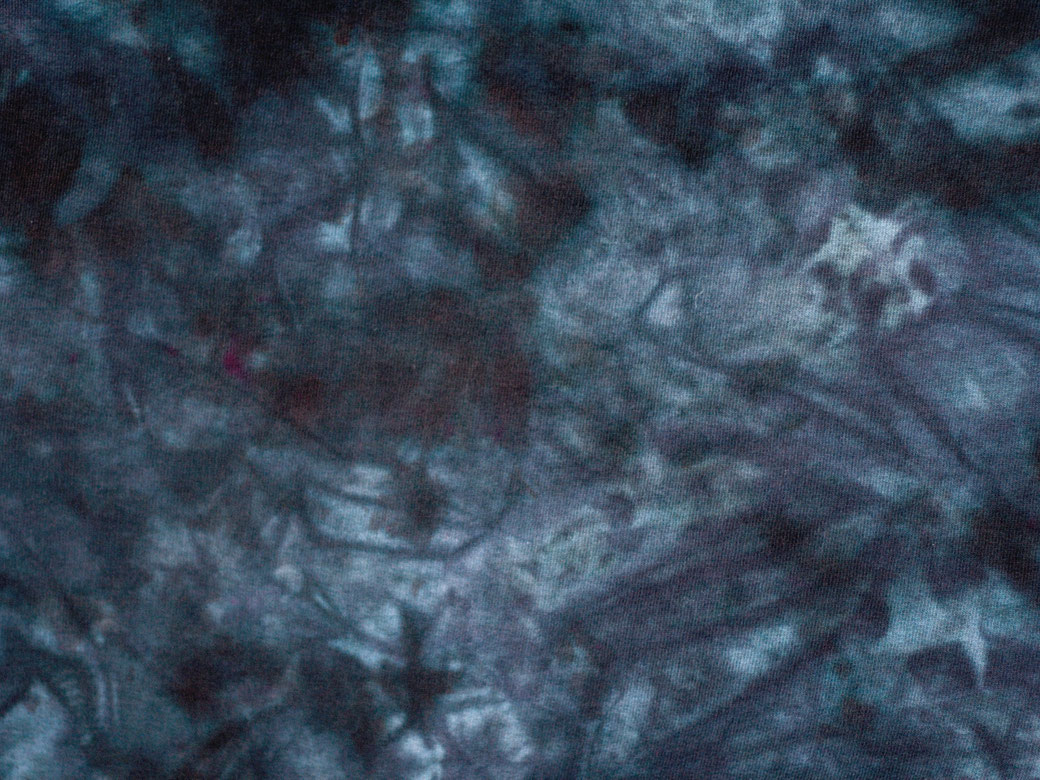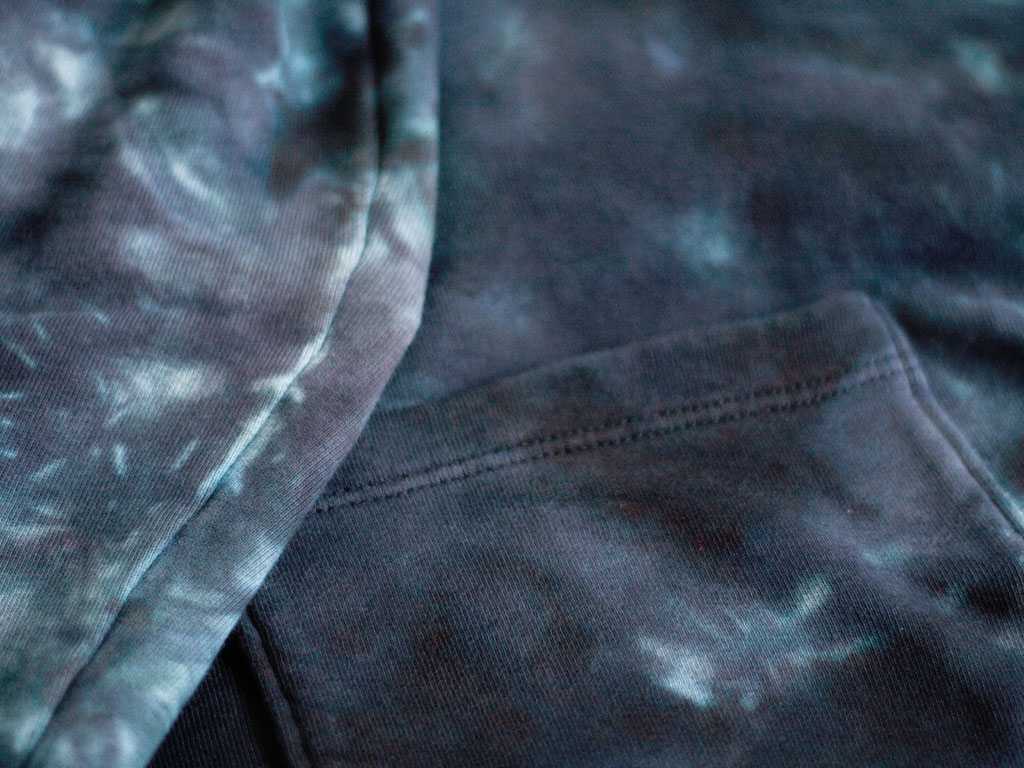 I came out just as I hoped for, with an irregular pattern of black, light grey, purple tones and greenish-blue. I love garment-dyed pieces because the design goes over the seams, being the sides, on the hood or the pockets. The inside looks similar, but on the soft and fuzzy side, the pattern is less defined. The organic fabric is still so lovely and smooth, I love it.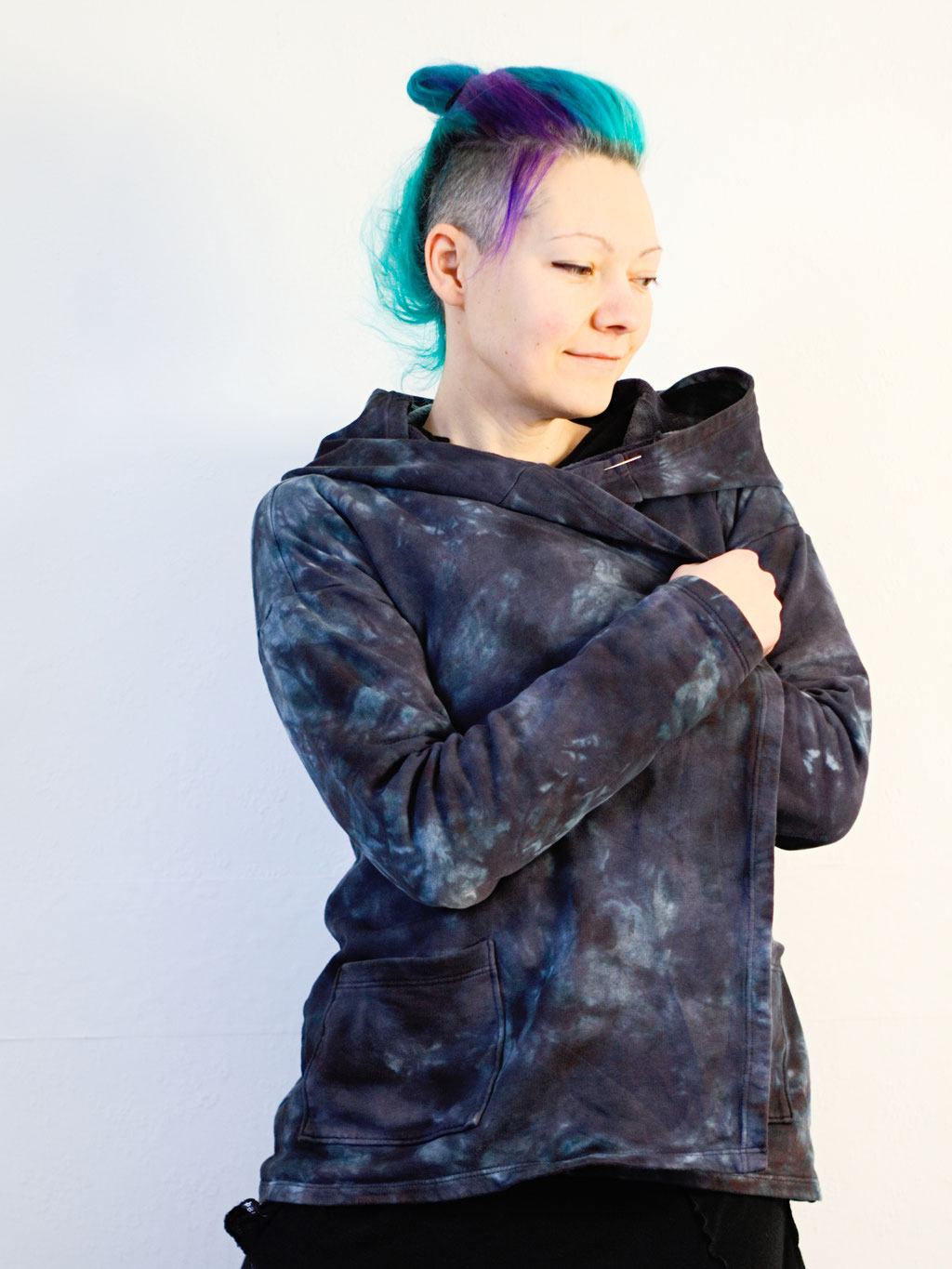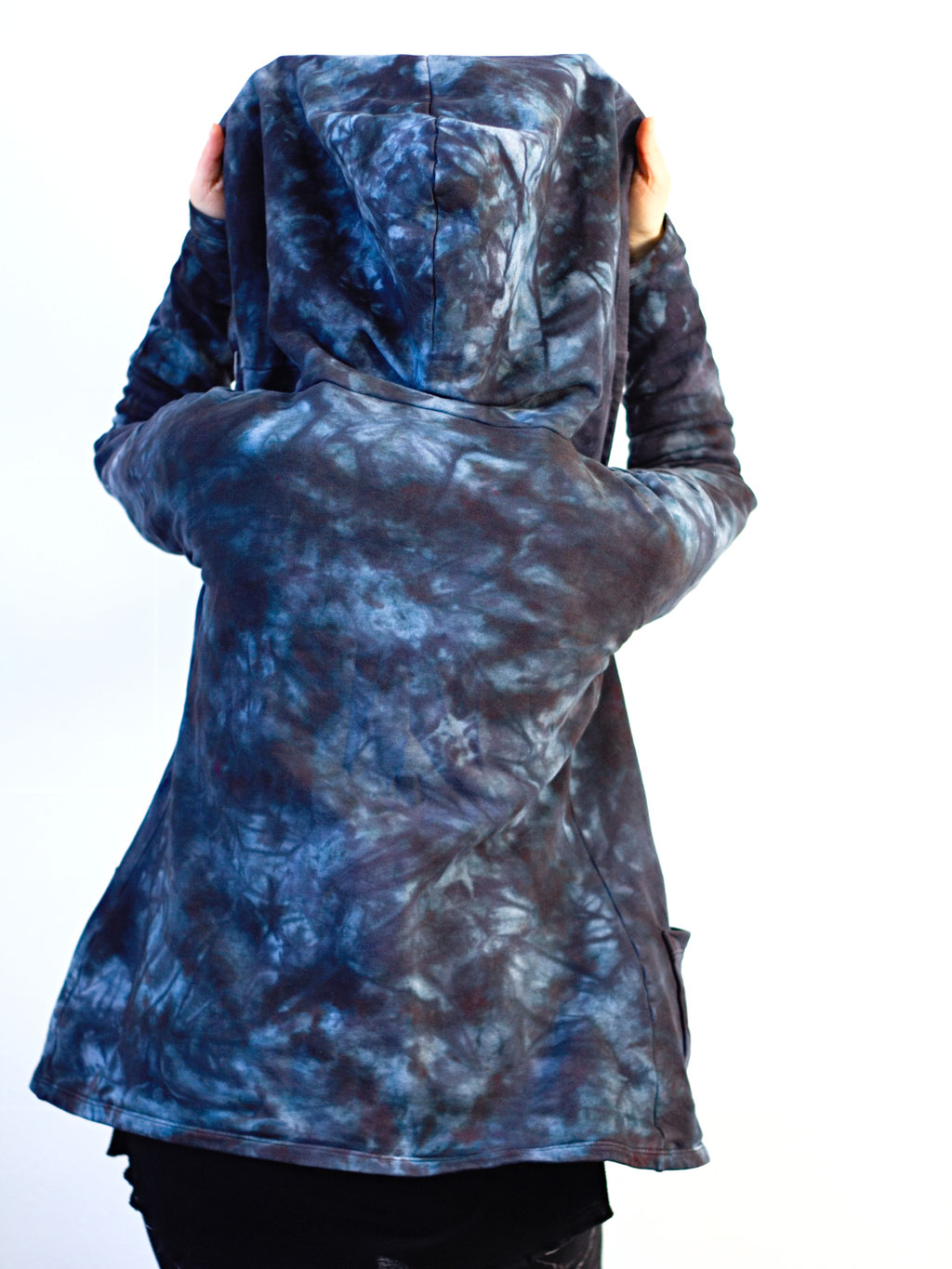 I still combine it to mostly black pieces. It has a bit of a dark hippie vibe, and too many clashing patterns would make it look too wild for my style. Therefore, I definitely need another sweat fabric cardigan in black. For this, I will change the whole upper part so that the hood and the sleeves are attached to the body with a more rounded, tailored fit.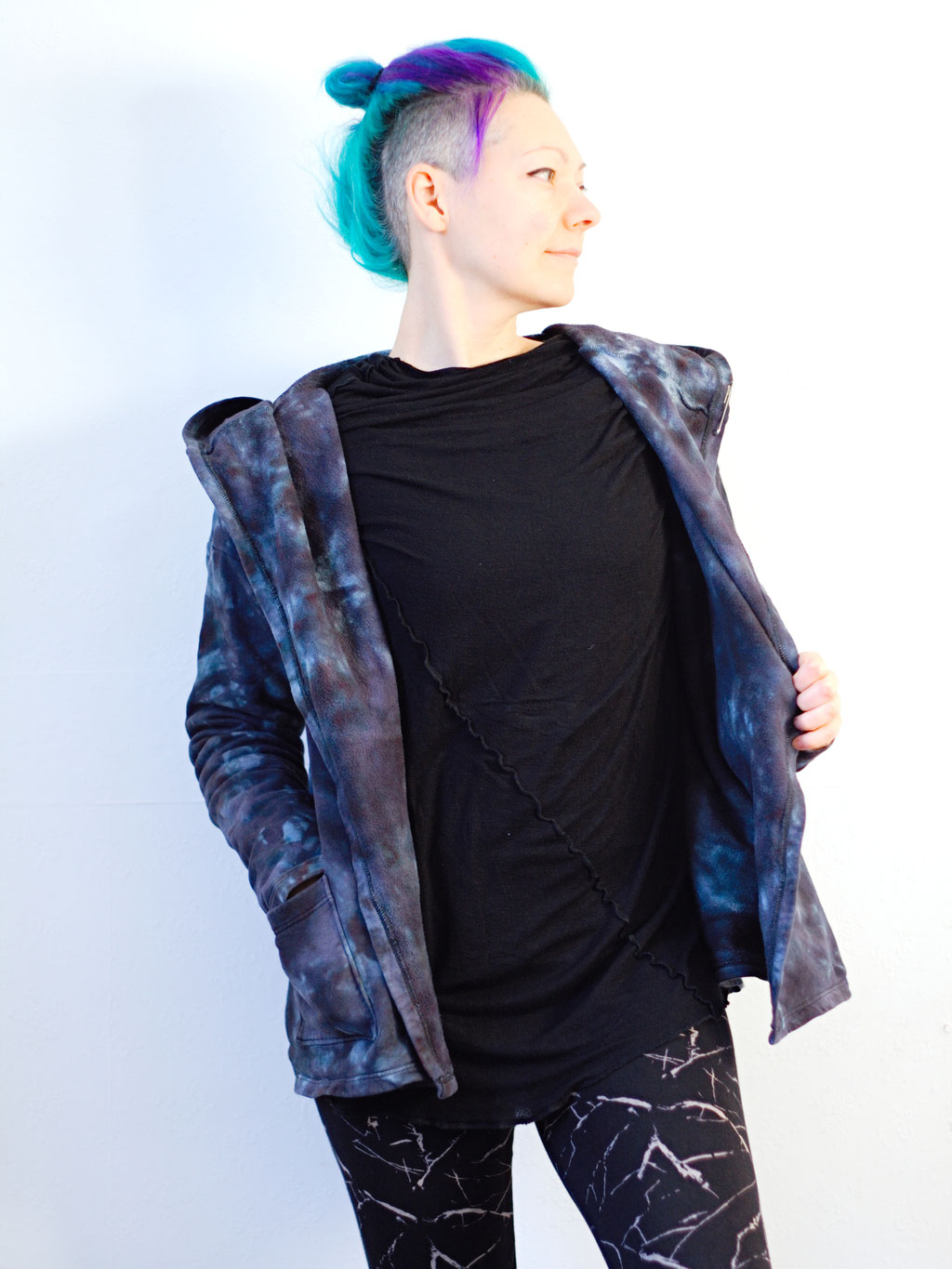 The outfit in these pictures is a typical stay-at-home one that feels comfortable and ok to leave the house with. What are you wearing to feel good these lookdown days?
---
Zebraspider Updates
Don't miss any new one-of-a-kind design! Be the first to know about shop updates, events and the best blog posts by joining the email list!
You may also be interested in:
---