I made myself a new dress! I've wanted to sew a hoodie dress for winter for a while now, but I hadn't found the right inspiration. Now, this one doesn't have a hood, but it's my new favourite nonetheless. The fabric is so soft, the cut is flattering, and the grey matches almost everything. I don't have many works in progress pictures this time - it's just too dark most of the day.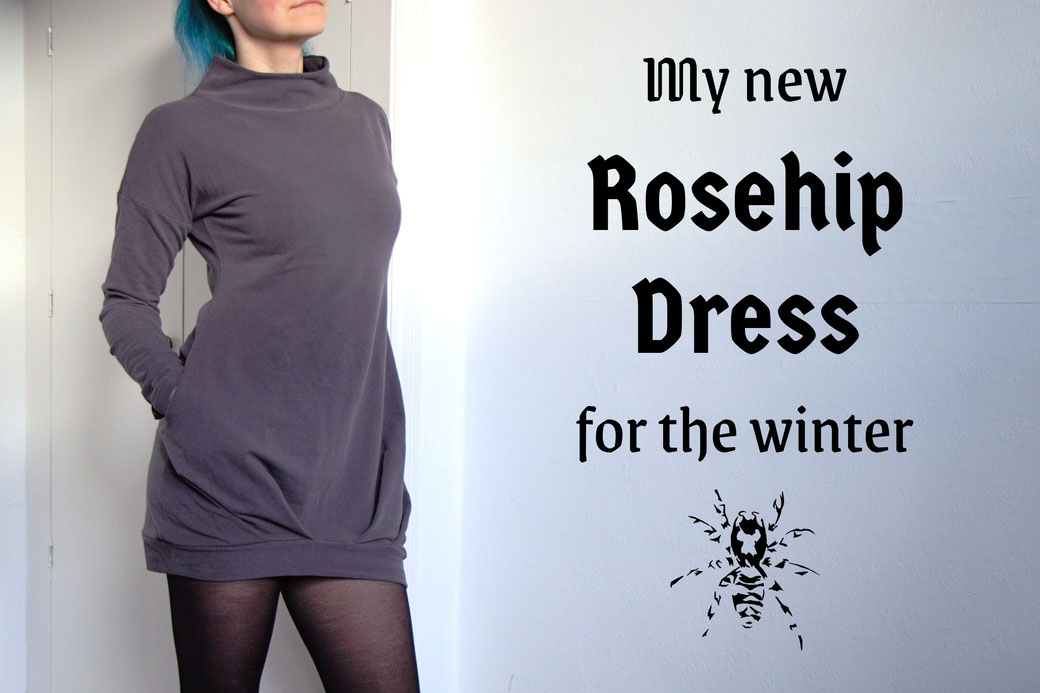 It all started with a pattern for free in a sewing pattern advent calendar (Die Ebookmacher). Most of the designs weren't my thing, so I didn't bother downloading them. I didn't even think I would sew this anytime soon, but it clicked when I was doing something else and touched the fabric. I spontaneously got this super soft french terry a while ago, even though it's not organic.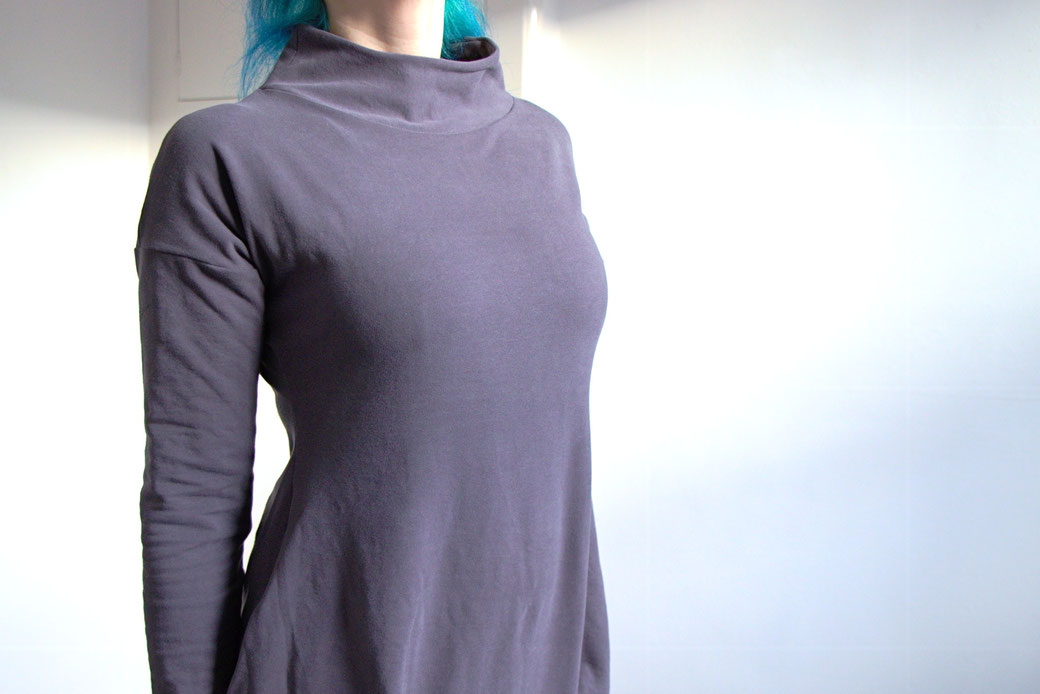 The pattern is called Hagebutte (rosehip) for women by Firlefanz and comes in a dress long and short hoodie version. I would have gone for size 38 (UK 12) with my measurements, but a size smaller was recommended for more stretchy fabric. I found the long hoodie pattern long enough as a mini dress for me, as the dress version is about right above the knee.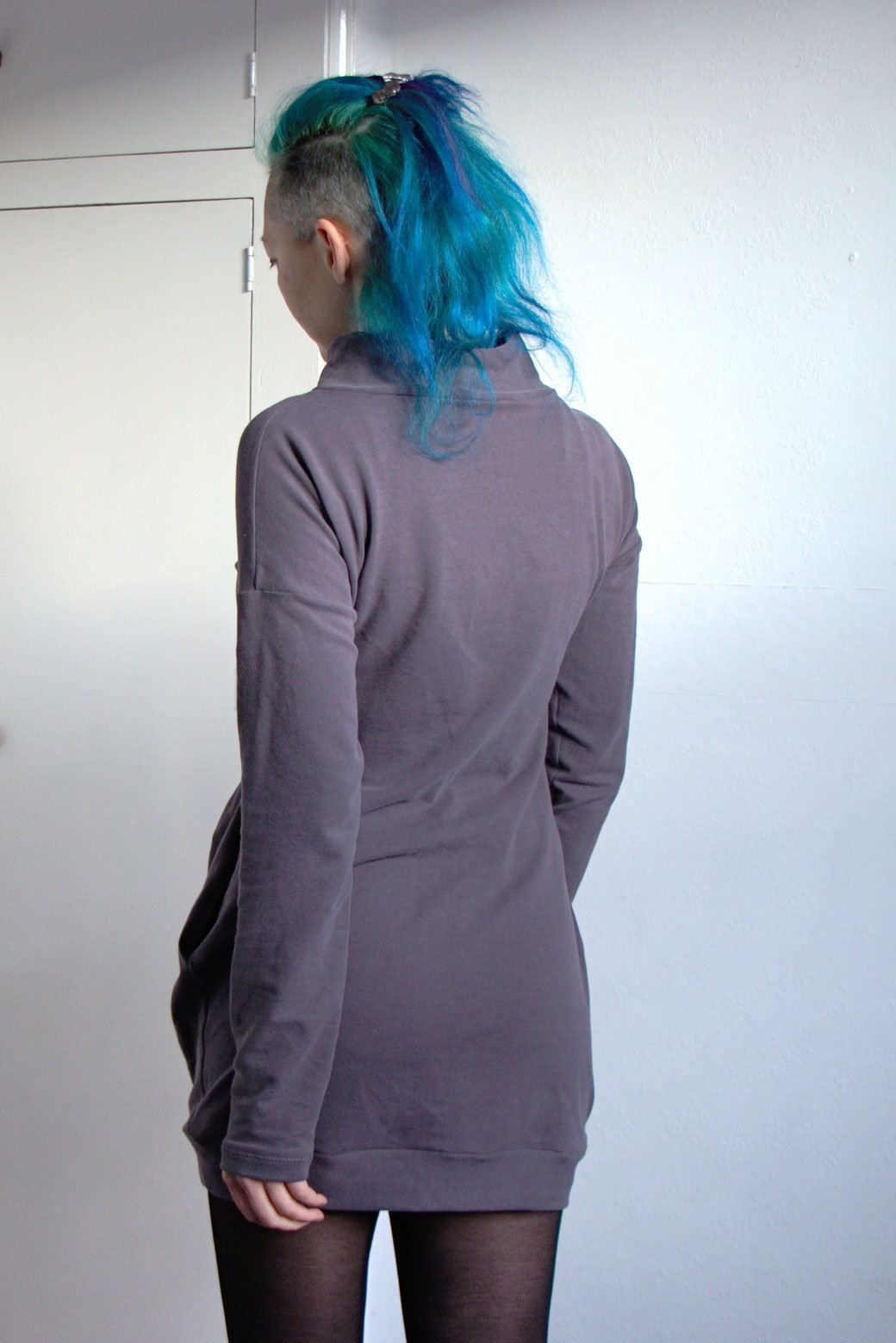 I cut the waistband from the same fabric (not cuff material), in a size larger as written in the instructions and along the selvedge because the terry is even stretchier that way. I did the same for the small collar, and I'm glad because it has more stand that way. I'm also happy I decided on the boat neck collar and not the hood because I have too many hoods already on jackets and cardigans.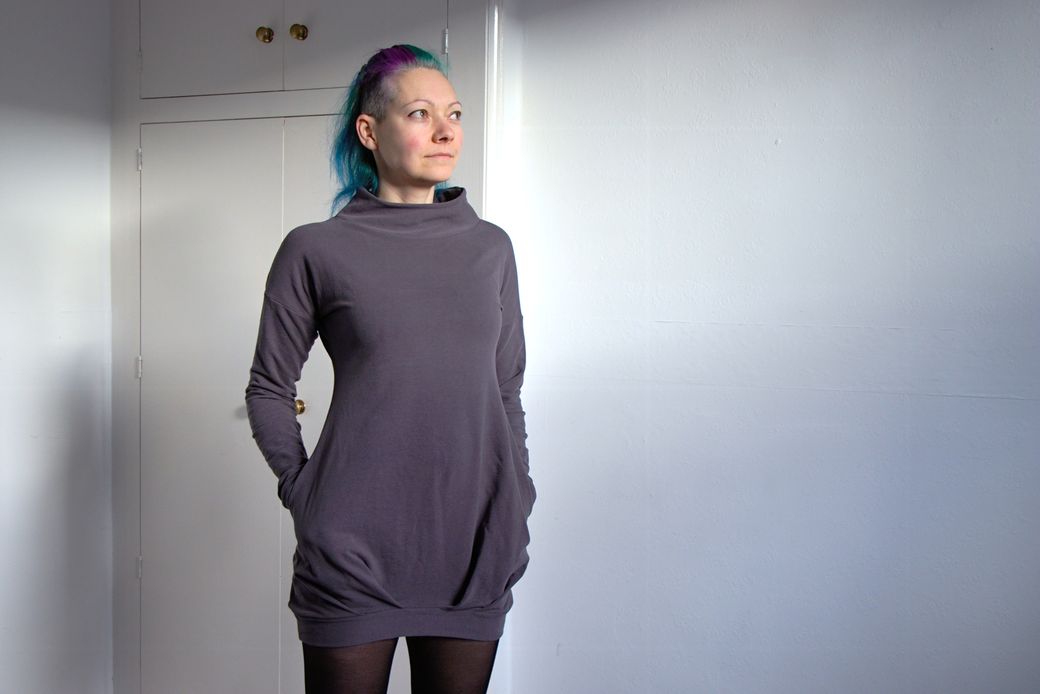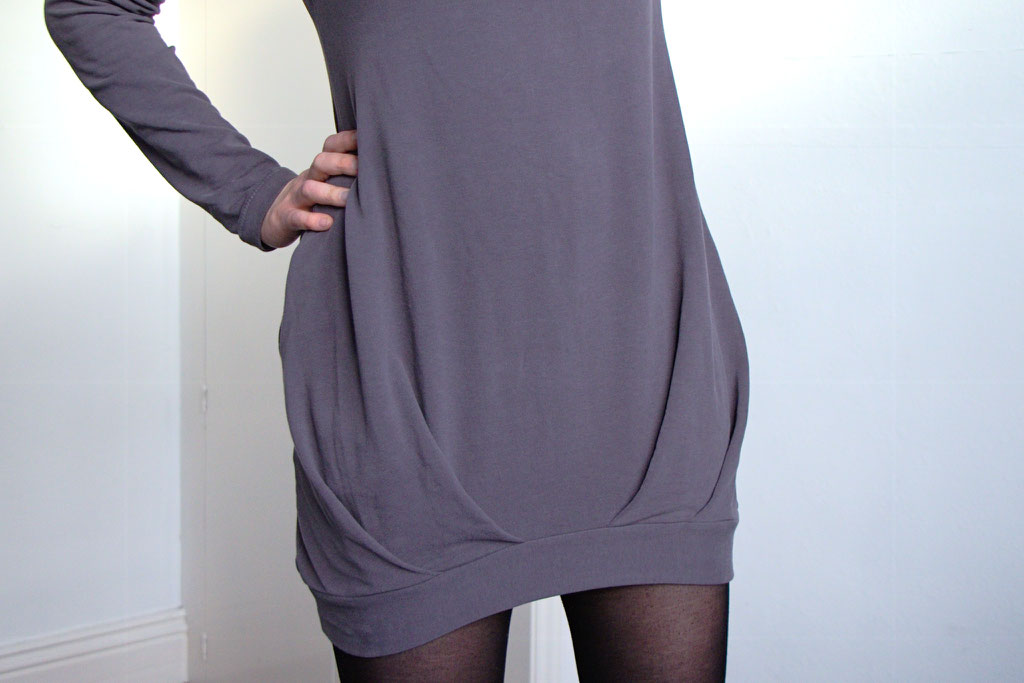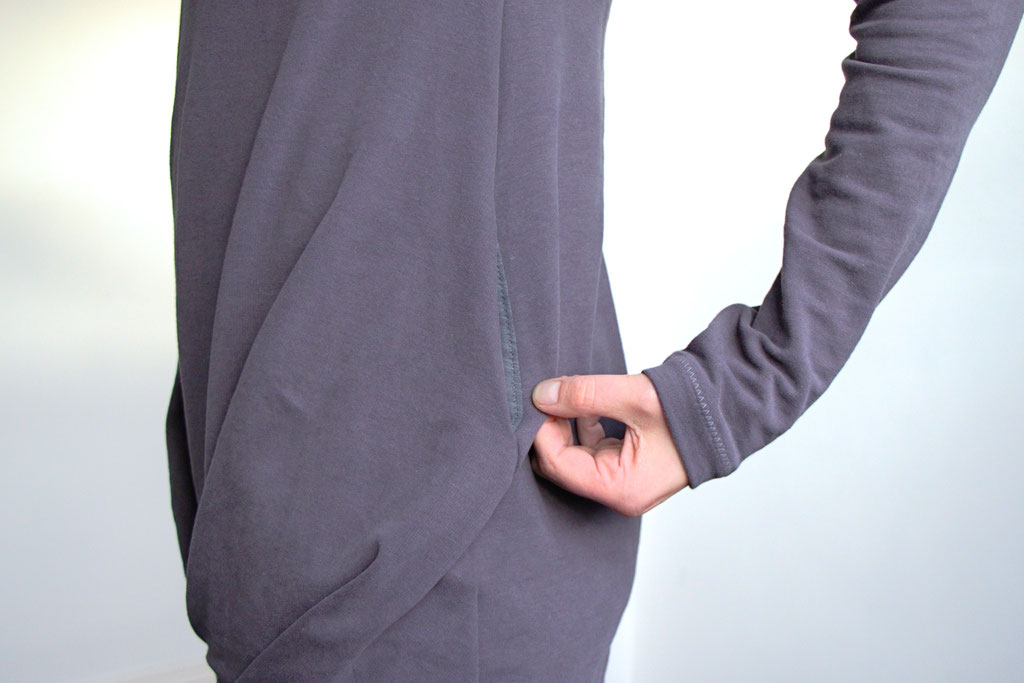 Of course, my dress has pockets, and I like that they are almost invisible - even with stuff in them - beneath the pleats. I found an almost perfectly matching grey fabric for the pockets - they need to be much thinner than the main fabric. To keep the basic all grey look, I used a zig-zag stitch in grey for the sleeve hems and serged the edge before - black thread only on the inside.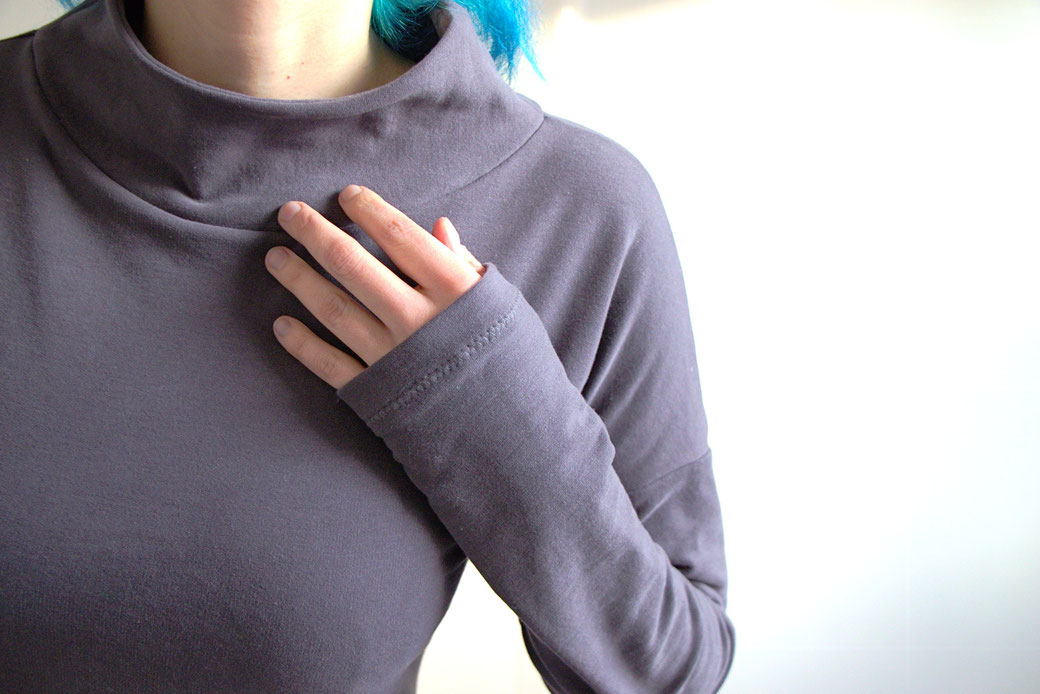 When I tried it on after it was finished, I didn't want to take it off (and I didn't for that day.) But I thought it could be a bit more fitted around the waist. I reduced it by 2cm on each side (8 cm in total) and carefully drew the new lines. Now, it feels fantastic and looks (surprisingly) flattering on me - I first thought it could add a bit much to the hips, but it's a pretty hourglass shape with the adjustment.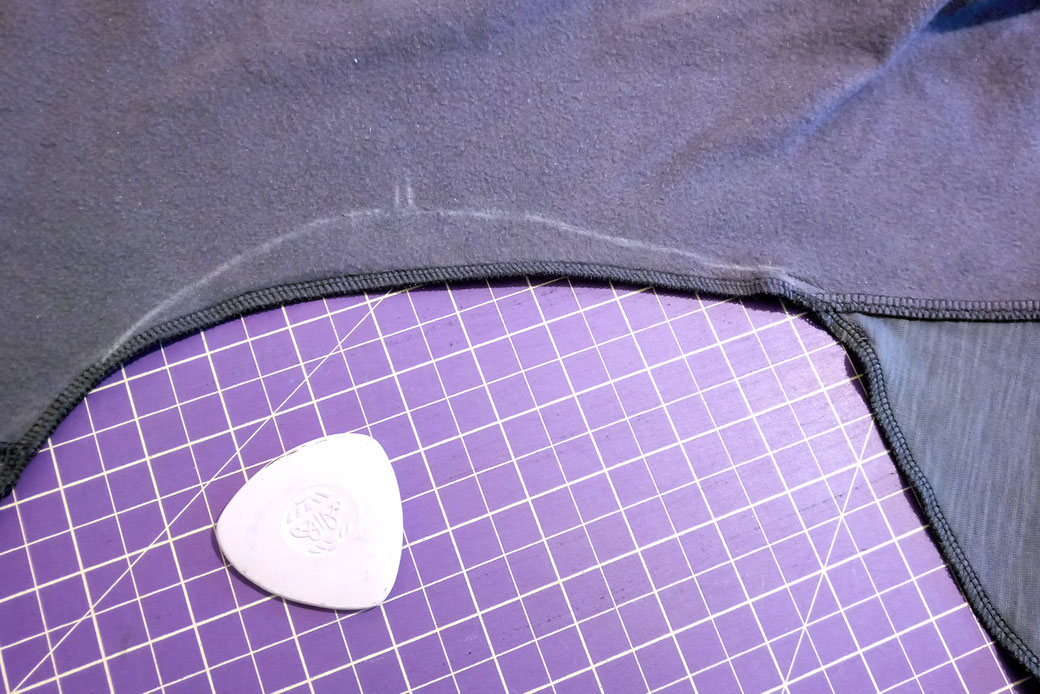 I love to wear it with leggings for work and with tights for going out. I imagine a massive waist belt would look amazing. I'm so happy I made something for myself again!
---
Zebraspider Updates
Don't miss any new one-of-a-kind design! Be the first to know about shop updates, events and the best blog posts by joining the email list!
You may also be interested in:
---