If you're a bit into sustainable fashion, you might have heard the term deadstock. But what is this, and is it really sustainable? A bit yes, but also no. I'll explain the details and tell you more about the advantages and disadvantages I this post. I have used deadstock, and I still have some in my stash. But I won't buy any more, and I'll tell you why.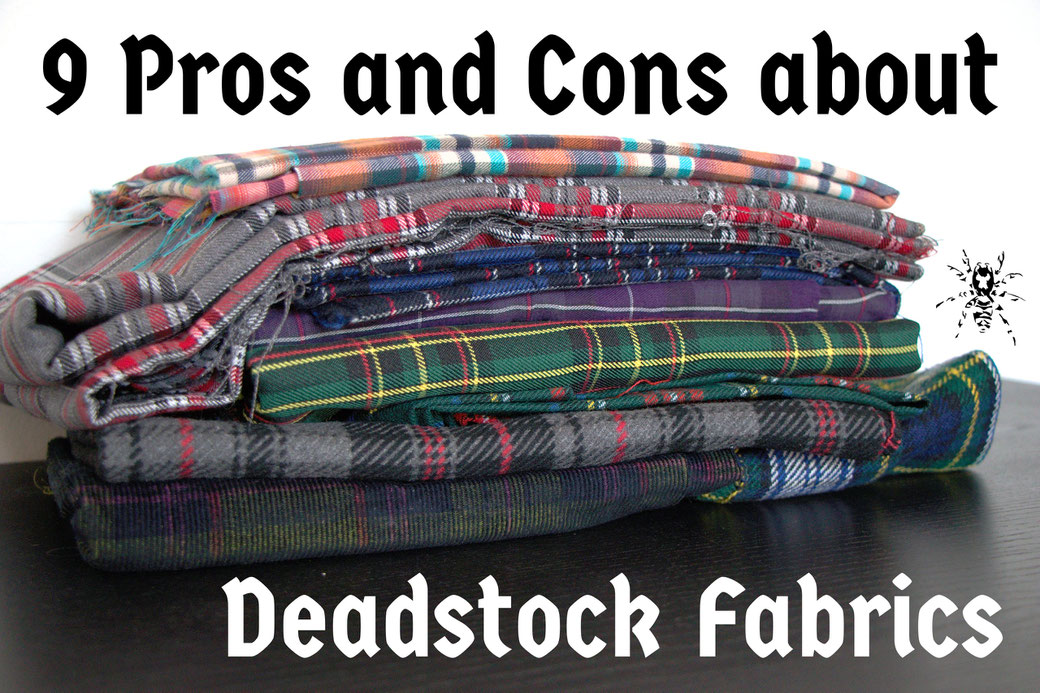 What is deadstock?
Deadstock is "leftover" material from fabric mills, fashion brands or designers. They are not used anymore for their intended purpose and sit around in a warehouse. Mills will produce more fabric than ordered in case there are flaws. Brands might discontinue a line that didn't sell well, have bought excess and samples or refuse material with quality problems.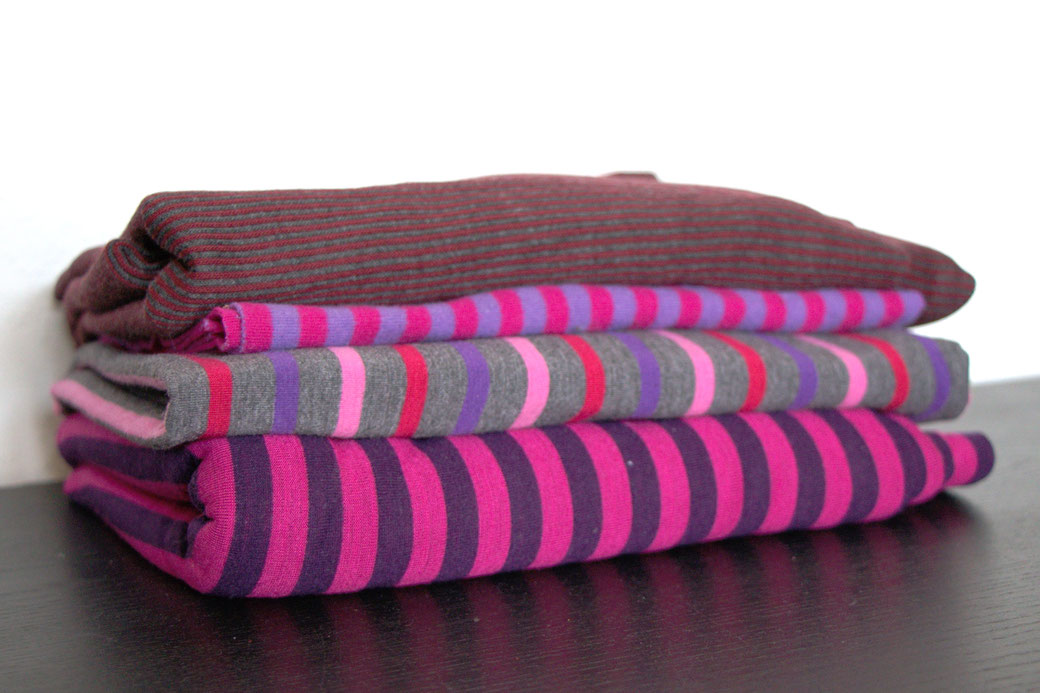 Advantages
1.

Using a leftover product is avoiding waste, which would otherwise go into landfills or incineration. This saves on raw material, water, energy and CO2 emissions. So it's a good thing that the surplus is redistributed and used by small designers or sewists.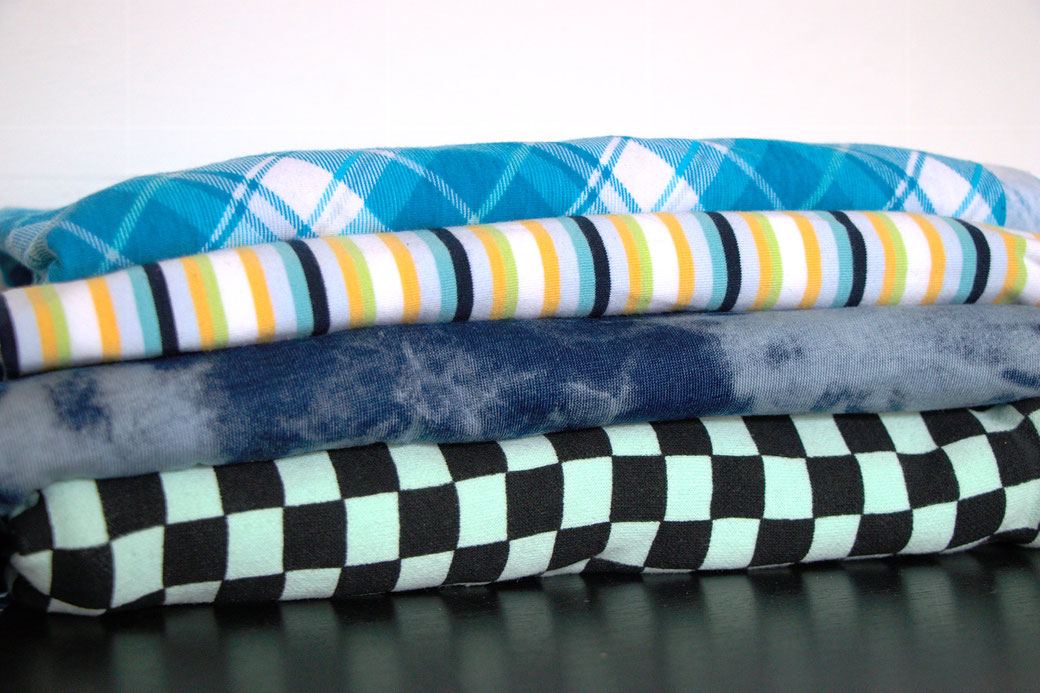 Deadstock is usually cheaper than new fabric. It's like the remnant box in fabric stores for wholesale - get 50% off but for whole rolls and not small pieces. I used a deadstock twill for the screen printed patches a while ago that I got for only 2€ per meter.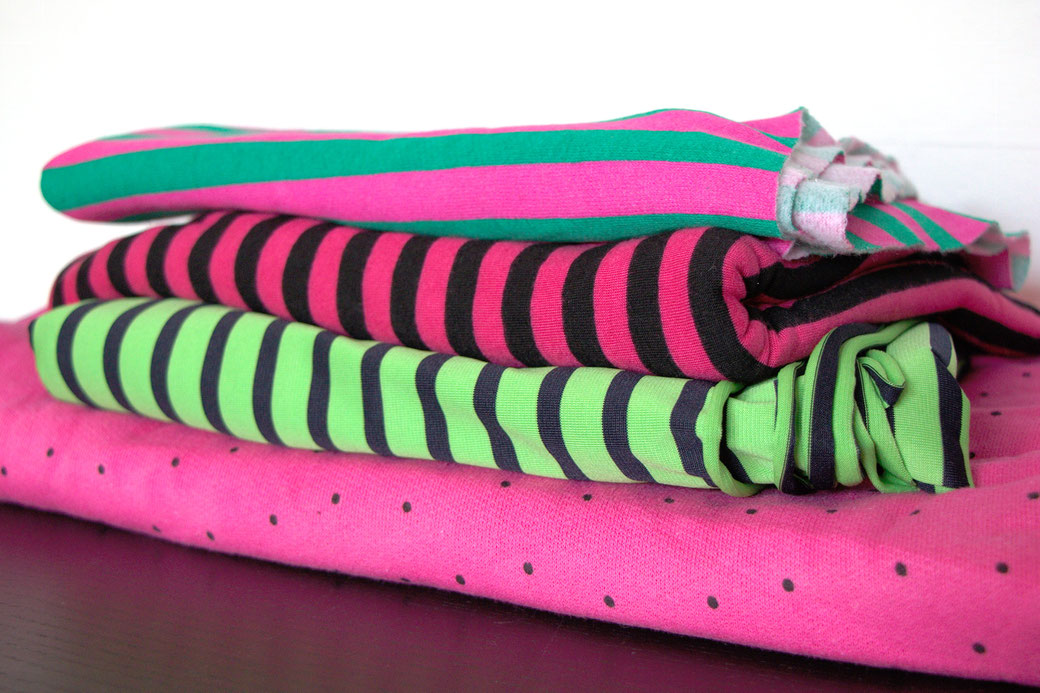 These fabrics often have unique designs or qualities you don't find anywhere else. They were produced for clothing manufacturers, not fabric shops. Small brands can have exclusive designs, and the fabric is available in smaller quantities than usual wholesale.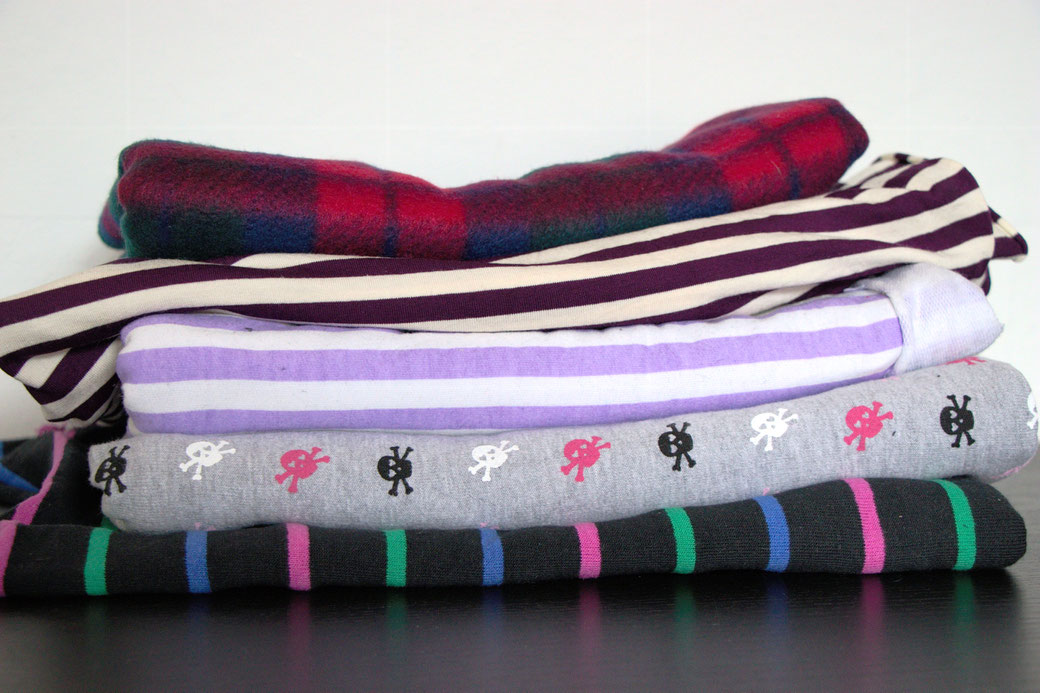 Disadvantages
The limited amount is also a drawback. It might not be enough available for a designers collection. Shops that sell to hobby sewists are creating a strong urge to buy now, so people end up buying something or more they don't really need.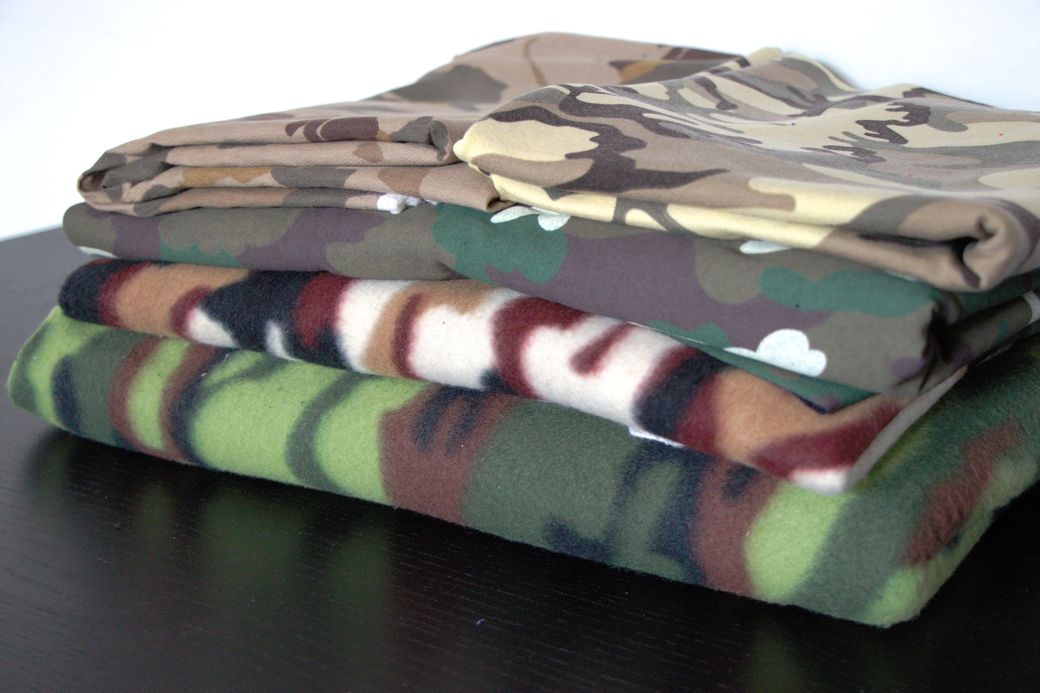 There is no or little information about the production like the conditions in the factory, the source of fibres, chemicals used etc. - it's most likely produced under conventional, non-eco-friendly conditions because that's the way most clothing is made.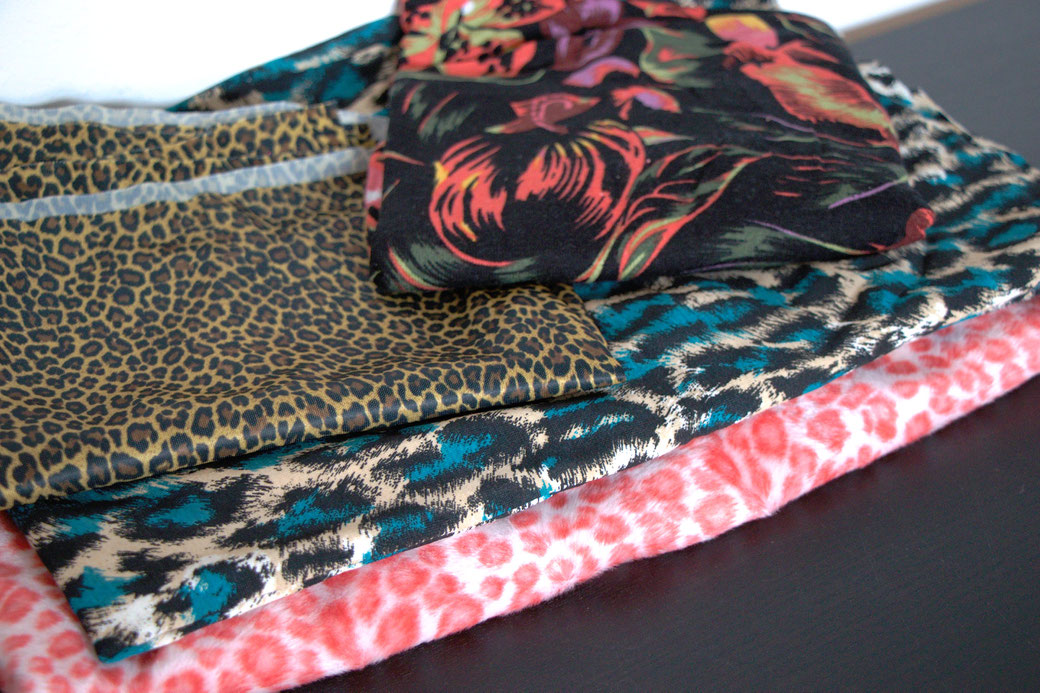 Some companies use this as an excuse to make synthetic fibres like polyester sound eco-friendly. They are not, and the microplastic in the ocean is just one of the problems. It can be a gateway to greenwashing, especially with bigger brands.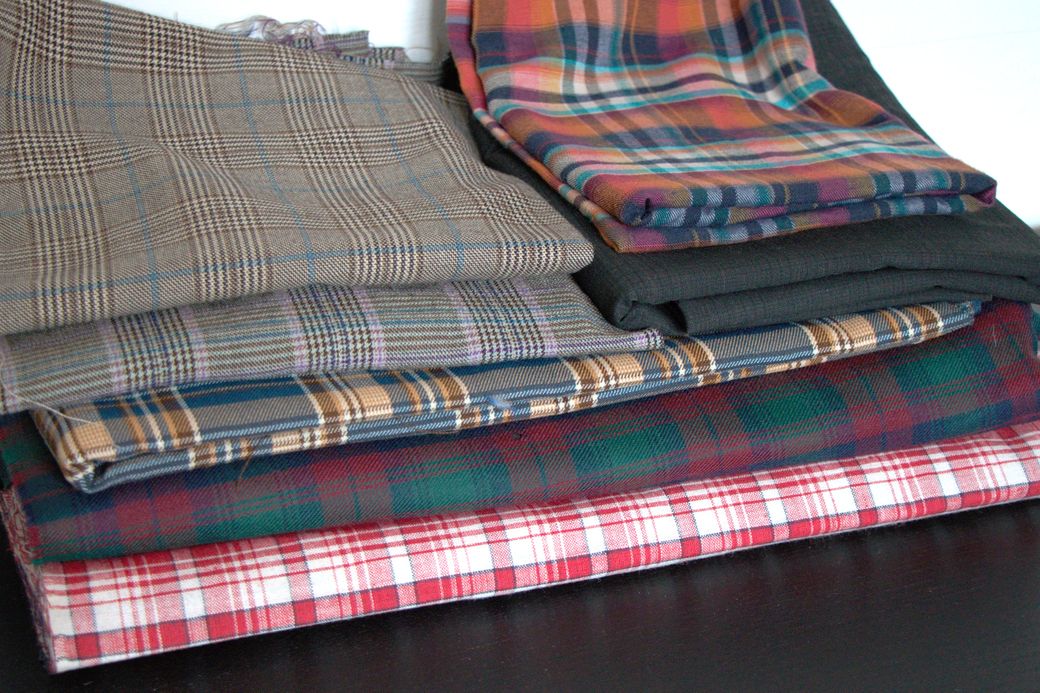 When you want to use it for sewing, it's hard to find something specific. Prints might be out of trend already or didn't sell for obvious reasons. You can never be sure if it's really deadstock. There are no labels like for oeko-tex or organic fabric.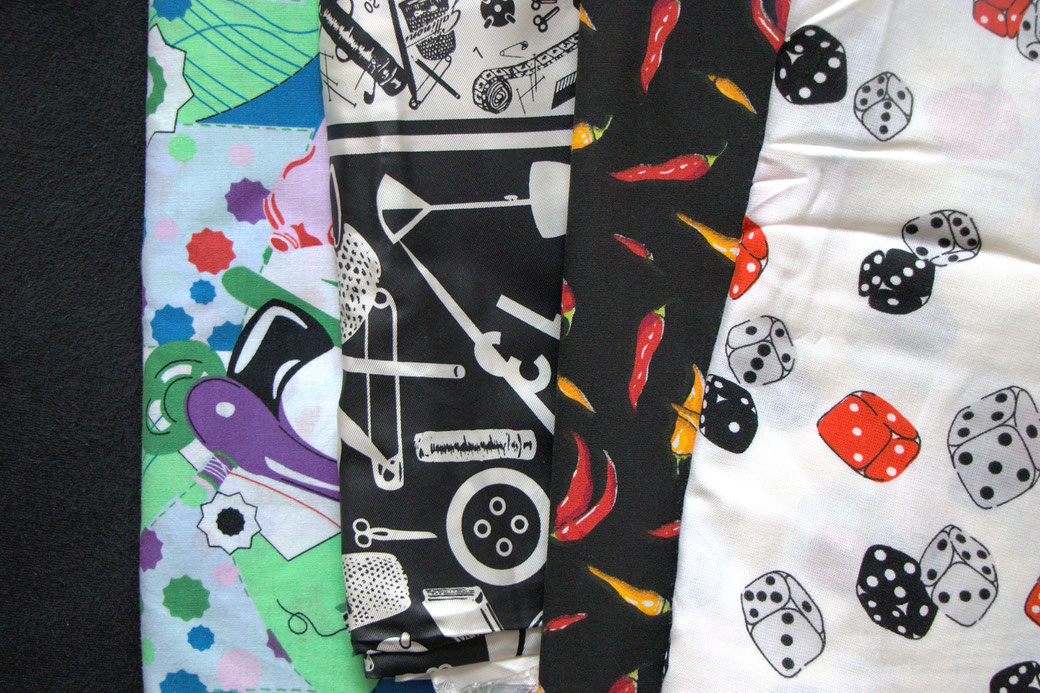 You also can't be sure what you're getting in terms of composition (cotton?), thickness and width. Some shops test and measure; others don't. The fabric might have flaws or poor quality from the start because it was made for a cheap fast-fashion brand.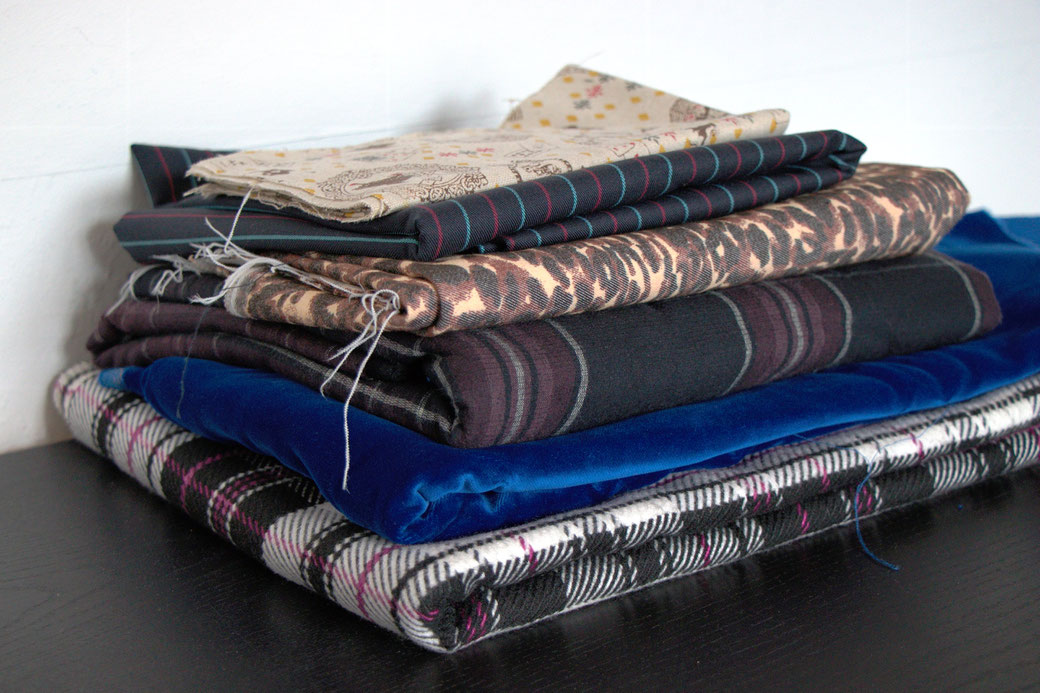 Probably the worst - with increasing popularity, it is already creating a demand encouraging the mills to produce excess on purpose. It's no waste when they know they can sell it. There will always be black T-shirts, so a black jersey is never deadstock.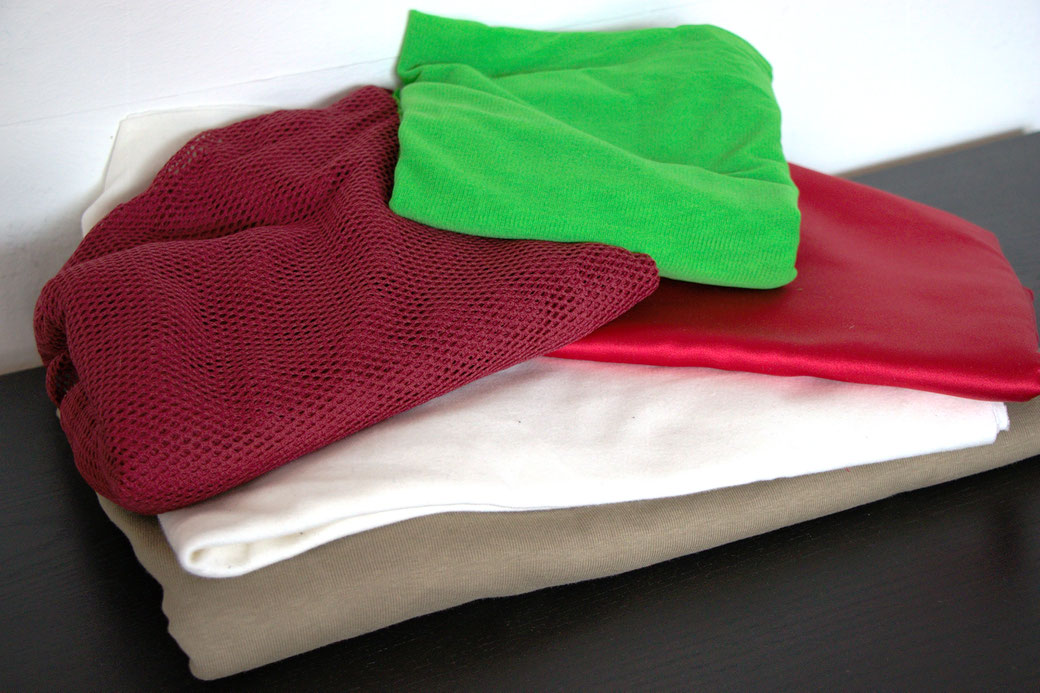 In conclusion, deadstock fabric is not sustainable on its own. It's a new way of greenwashing that adds to the overproduction already there. To make it sustainable, designers have to be eco-friendly in other ways, like making garments to order, using only natural fibres or a zero-waste approach.
But what to do when you'd like to use deadstock for your own sewing?
Make sure the deadstock is from (preferably local) designers, not mills. Look for organic cotton, Tencel and other eco-fabrics; you might find some deadstock or remnants. Second-hand shops and flea markets sometimes have fabrics or nice bedding and curtains. But most sustainable is the material you already have - search your stash and try using scraps.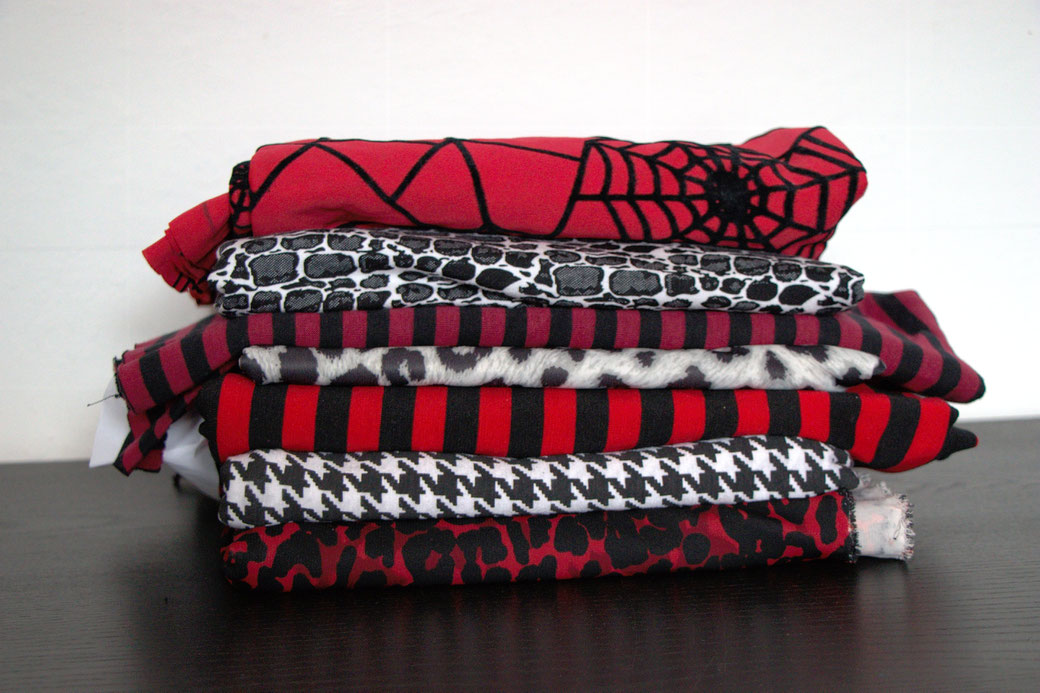 All photos are my personal / Zebraspider deadstock - fabrics I never used and sorted out from my stash a while ago. But I never got around selling them, still wondering if individually or in bundles would be better...
---
Zebraspider Updates
Don't miss any new one-of-a-kind design! Be the first to know about shop updates, events and the best blog posts by joining the email list!
You may also be interested in:
---