After a very successful market the last weekend, I'd like to quickly present you the new products, before they're all gone: Three of six leg warmer pairs and one of two belt bags in the latest style, that I've shown you in a custom creations post recently. They hit the Etsy shop today, and as always, you can find detailed information and more pictures
over there
.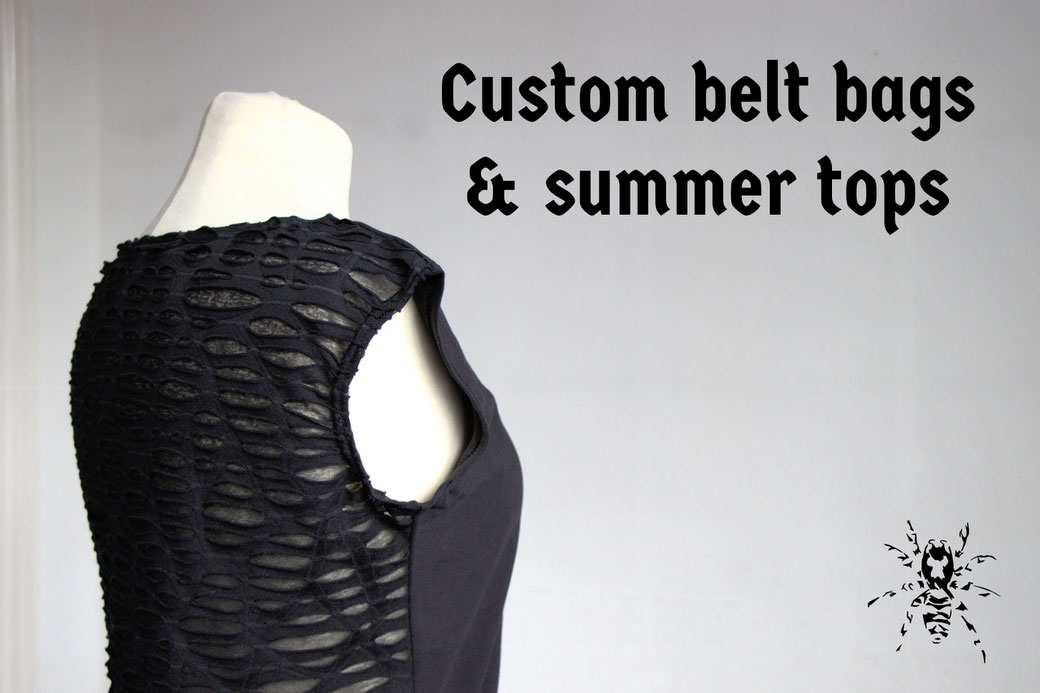 Black and grey
is a good match if you like to stick to a non-colourful style or if you want to combine these with wildly patterned skirts. The fabric is ribbed but on the lighter side. This is the first pair I decorated with studs on faux leather tape, and I'm digging it - I hope you do too because I will be studding more!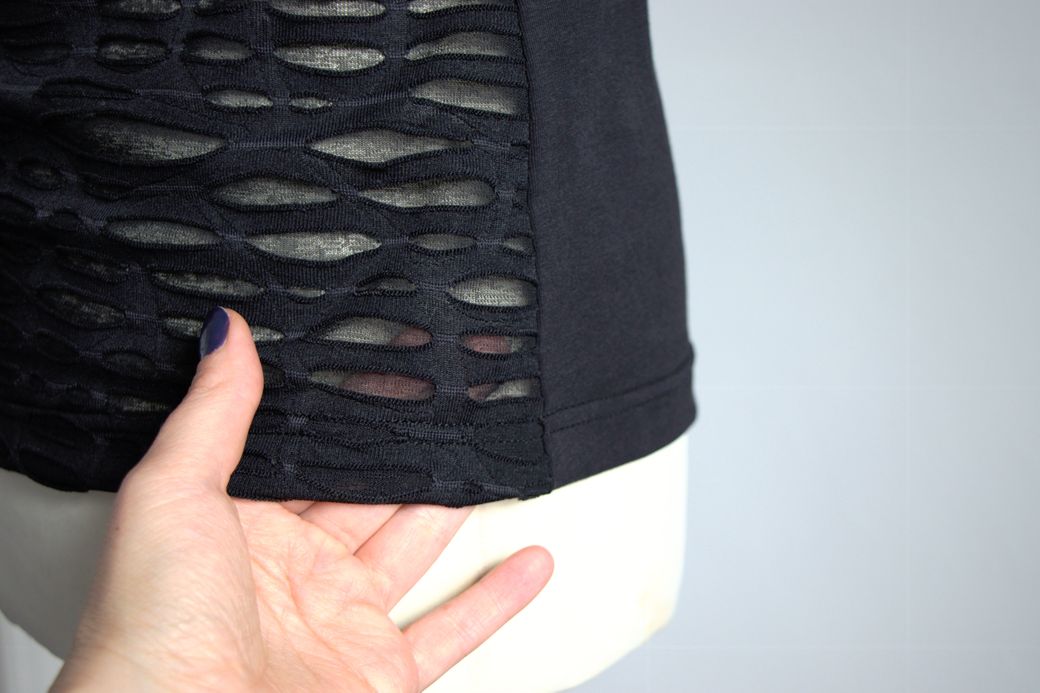 Besides the double layer fabric with holes, I also had another fine mesh fabric with printed pinstripes. This also made a juicy back in a corporate goth style - also ace for showing off back tattoos. ;) I was happy to use my new coverstitch for the hems, making it look professional from inside and out. Three different machines were used for making these tops.
Speaking of pinstripes, a pinstriped belt bag 2.0 was also on the list, and I could offer this black denim that I also used for one of the shoulder bags. I'd really love a skirt out of this - Lip Service Gangster Prankster style - what'd you think? Now there might be some opportunities left to wear belt bags this summer. Have a look at the shop if you fancy one of those.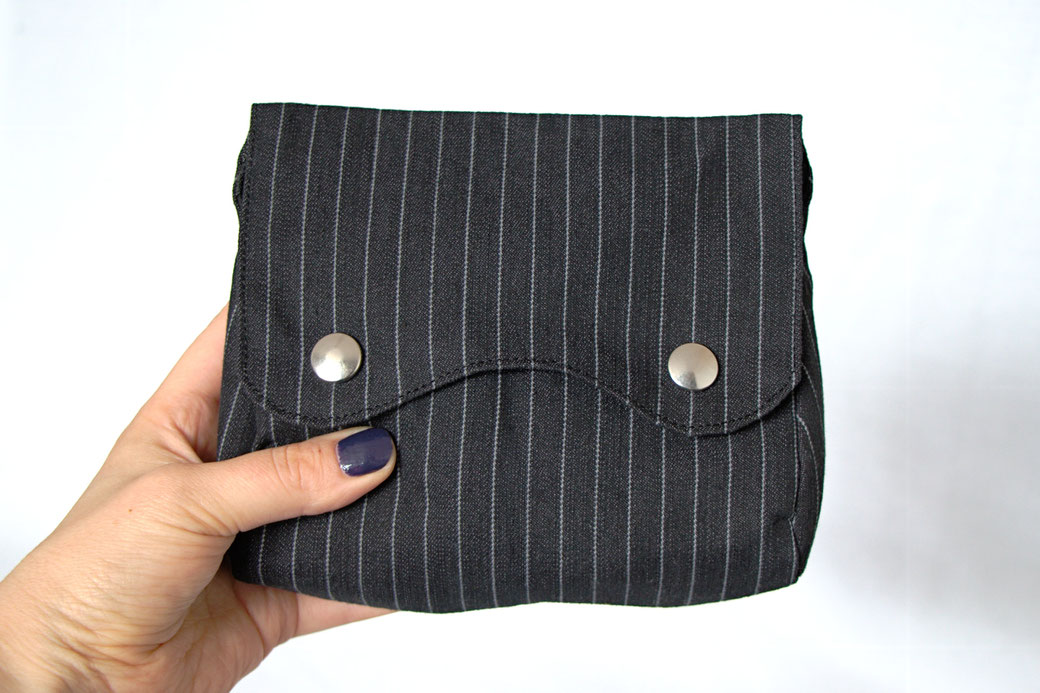 As you might know, I usually make only two types of belt bags - different sizes with loops for your own belt. I was asked for a fanny pack style bag with a strap attached. They're not much different to sew. Natural coloured leopard fur and black faux leather always make a gorgeous combination. The zippers and all other metal details are in brass, not silver, to match the tone.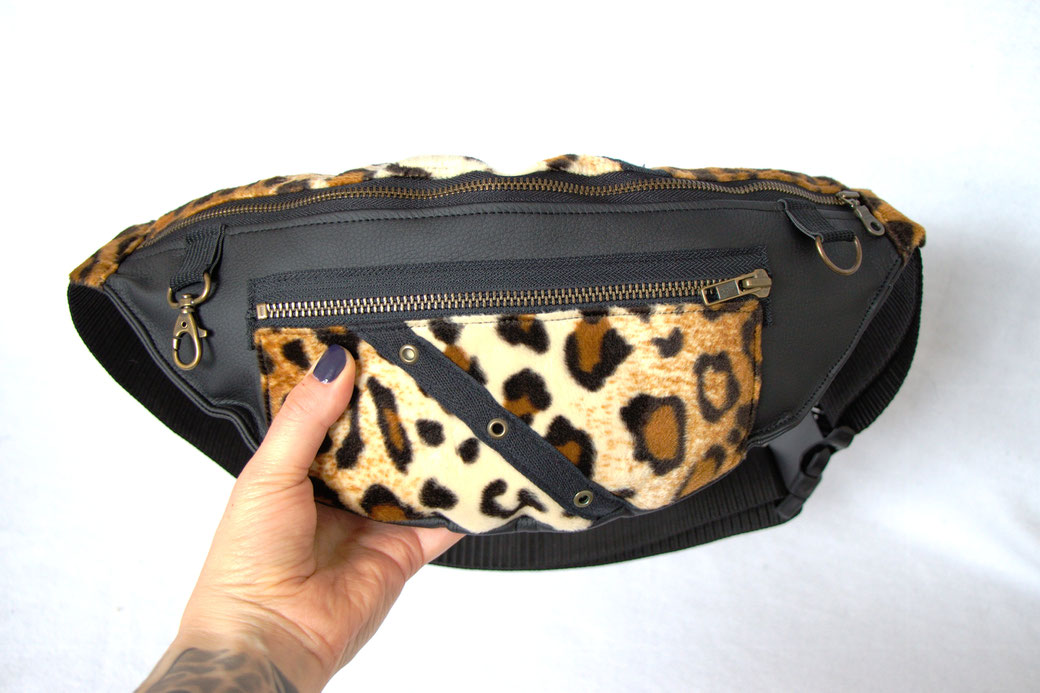 This belt bag has an extra front pocket for small stuff and is decorated with eyelet tape. I also added a D-ring for decoration and a snap hook for keys. The size is generous, so there is lots of space inside and a black lining. Are you looking for a unique belt bag like this? I now offer custom ones from my own pattern and add some to the shop in the future.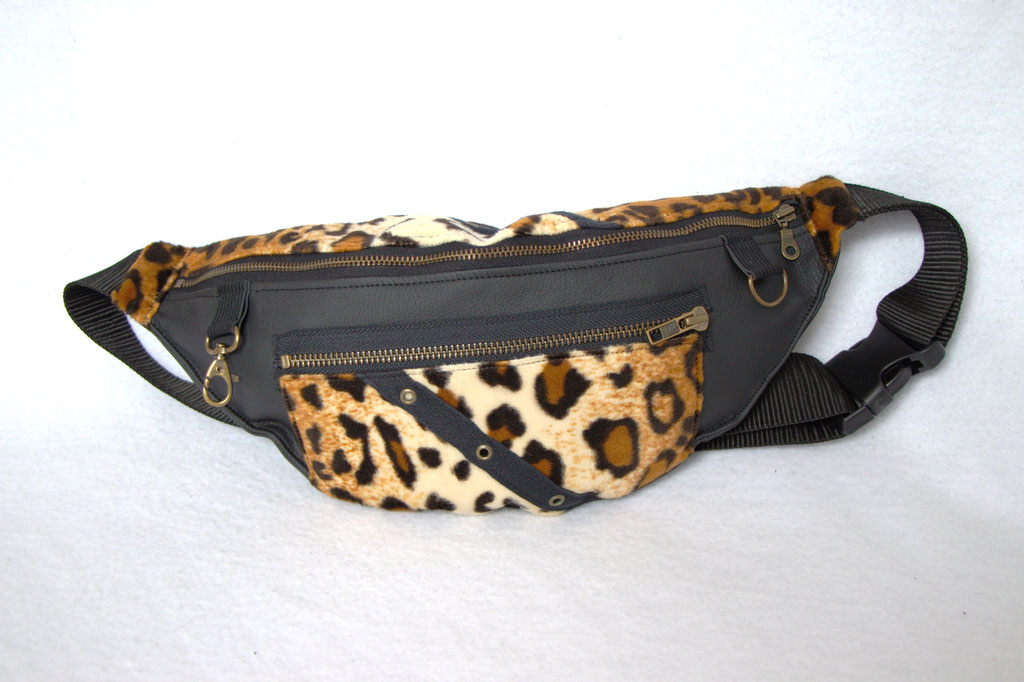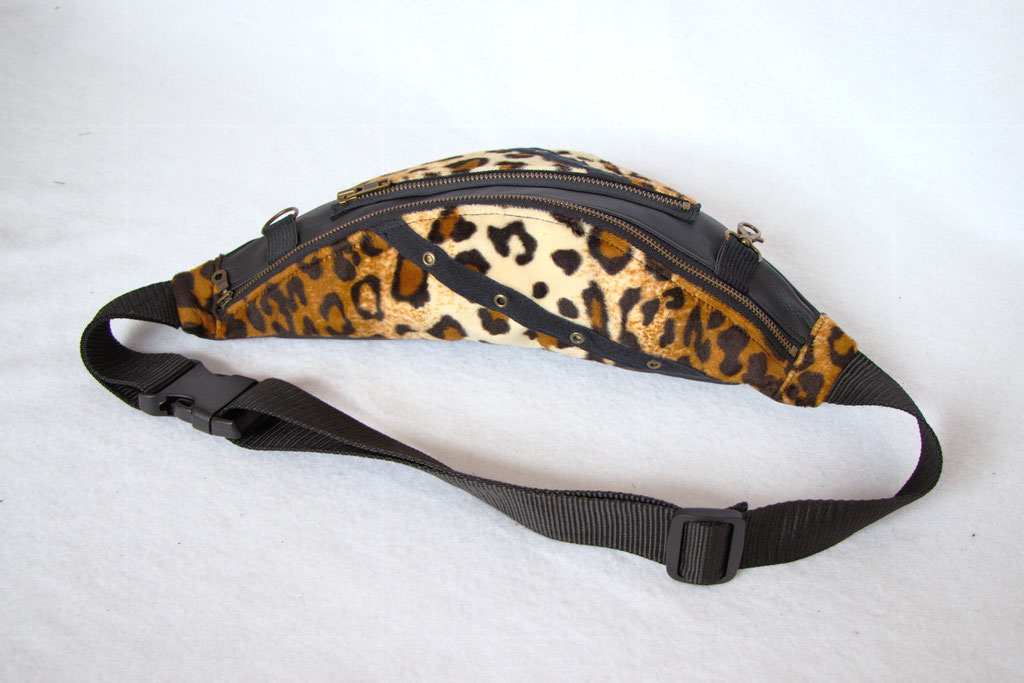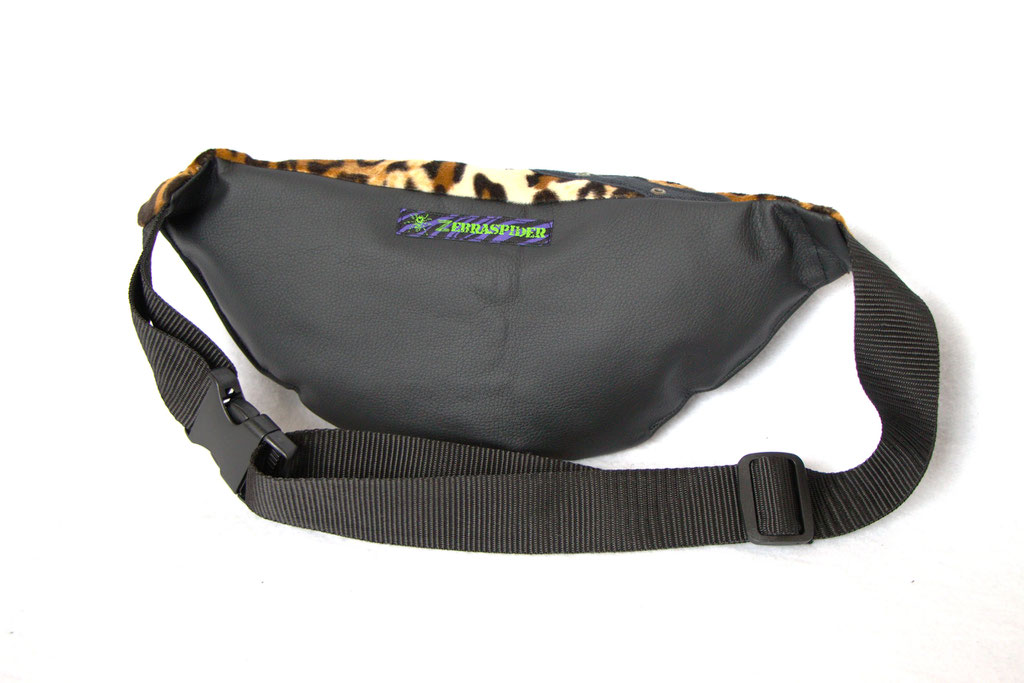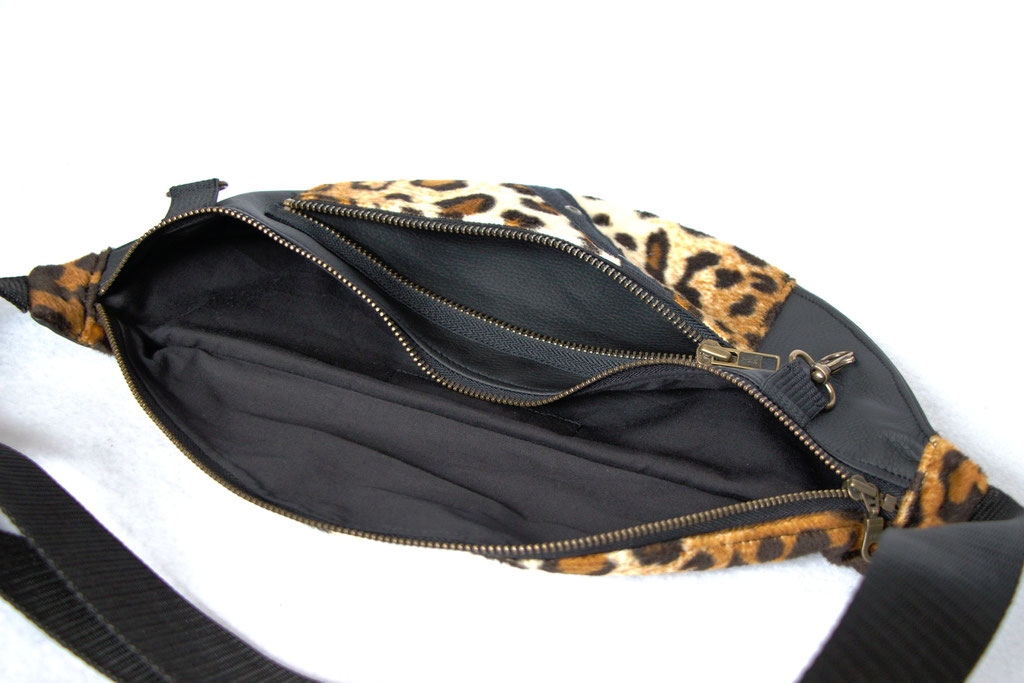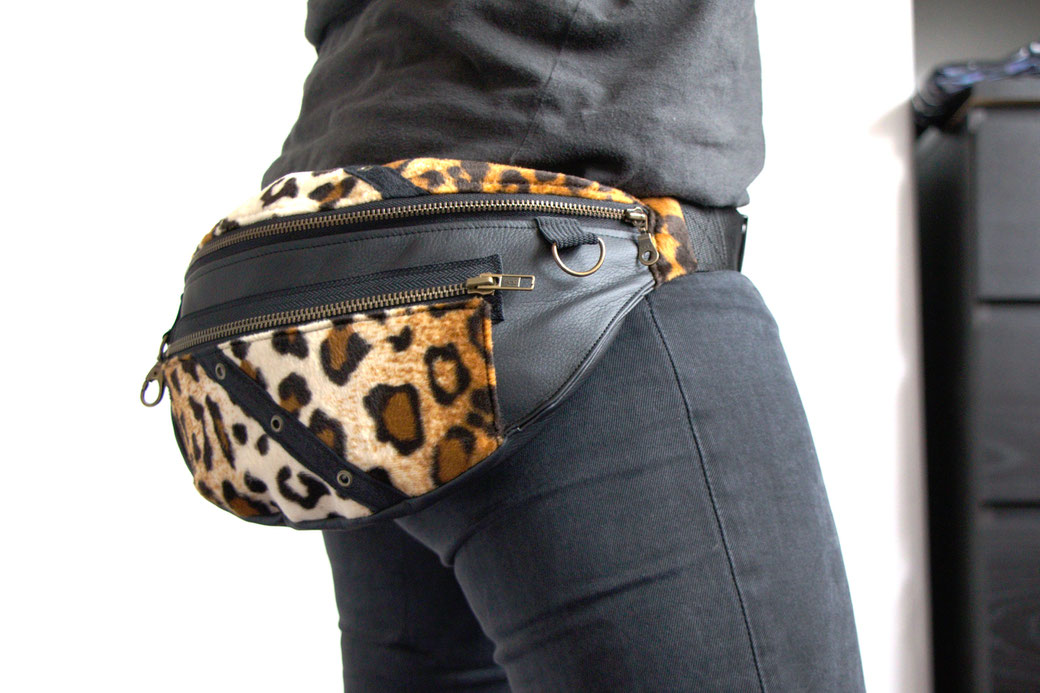 I also never made a skate leash before. What is that, you ask? It's a webbing with a loop on each end to place between the wheels of skates to carry them around. I have seen them before with my mates from Roller Derby, but I usually stuff my skates into my bag. I combined sturdy webbing and a leopard print ribbon in natural colours with matching D-rings in antique brass.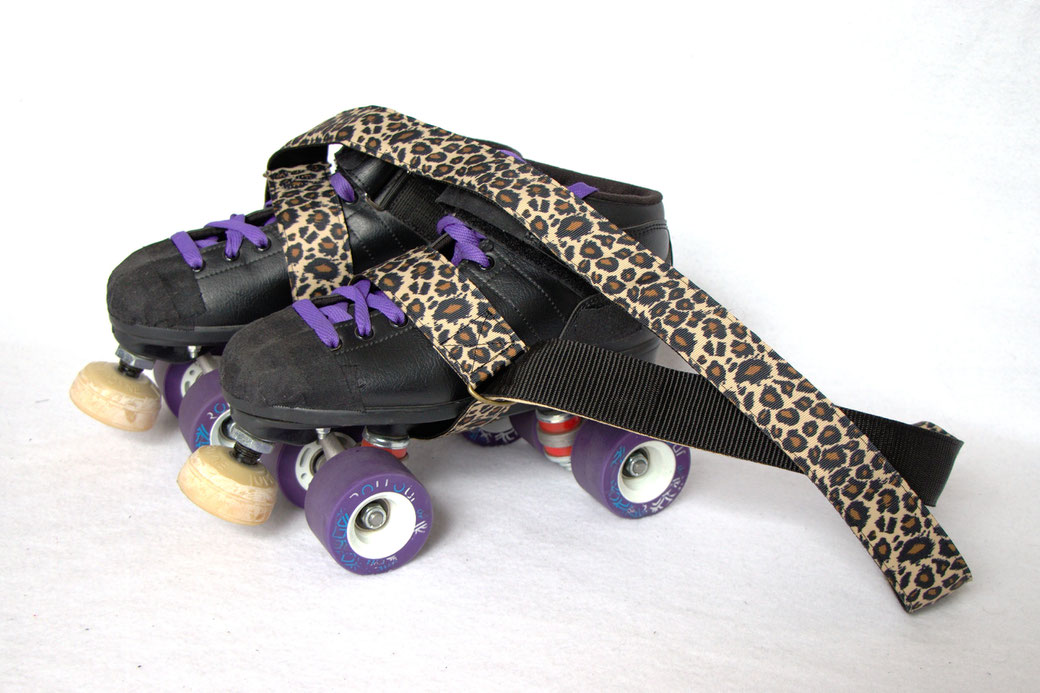 I'm always happy to take on custom orders. Like something in the shop but prefer a different colour, fabric, detail or need a different size? I sometimes even make entirely new items when it's in my skills - email me!
---
Zebraspider Updates
Don't miss any new one-of-a-kind design! Be the first to know about shop updates, events and the best blog posts by joining the email list!
You may also be interested in:
---