I'm back from my summer break and travel through the south of the country. It was great to be out and offline, but I didn't forget about you and brought back some many photos. The credit for not only the photography but also finding this breathtaking location goes to my partner David. It's an old quarry directly at the coast of the Isle of Portland.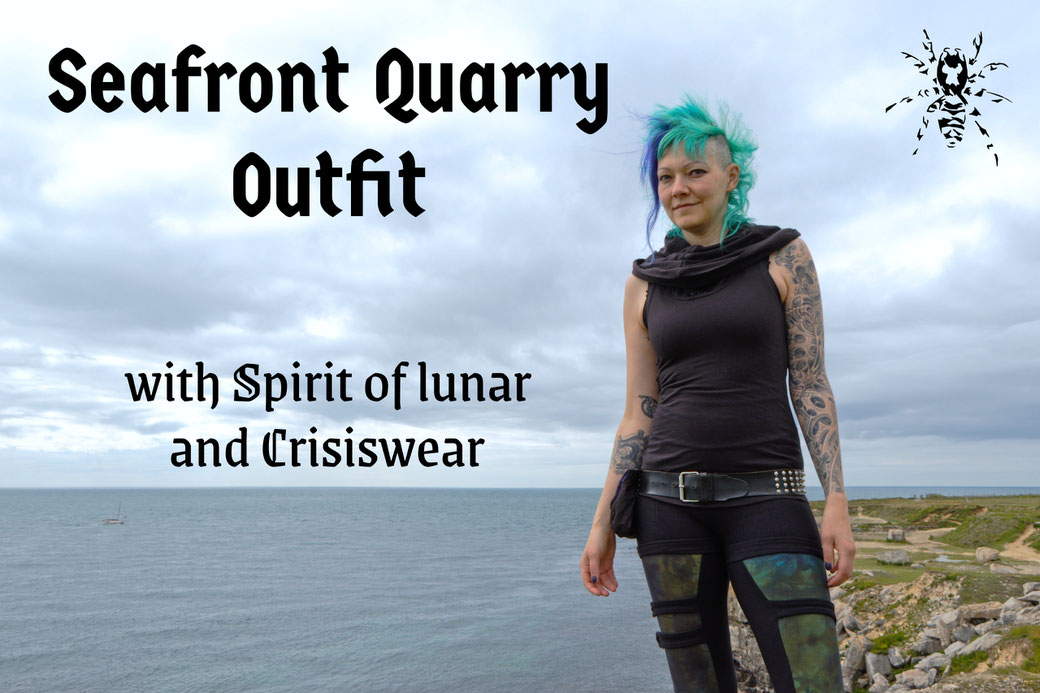 We stopped there on our way down to Cornwall and stayed at a campsite very close to the sea with a brilliant view over the water. It's a rocky coast with no beach, so we wandered the cliffs and admired the remains from the quarries. The Portland limestone is used since Roman times, also for famous buildings, like Buckingham Palace, the UK and worldwide.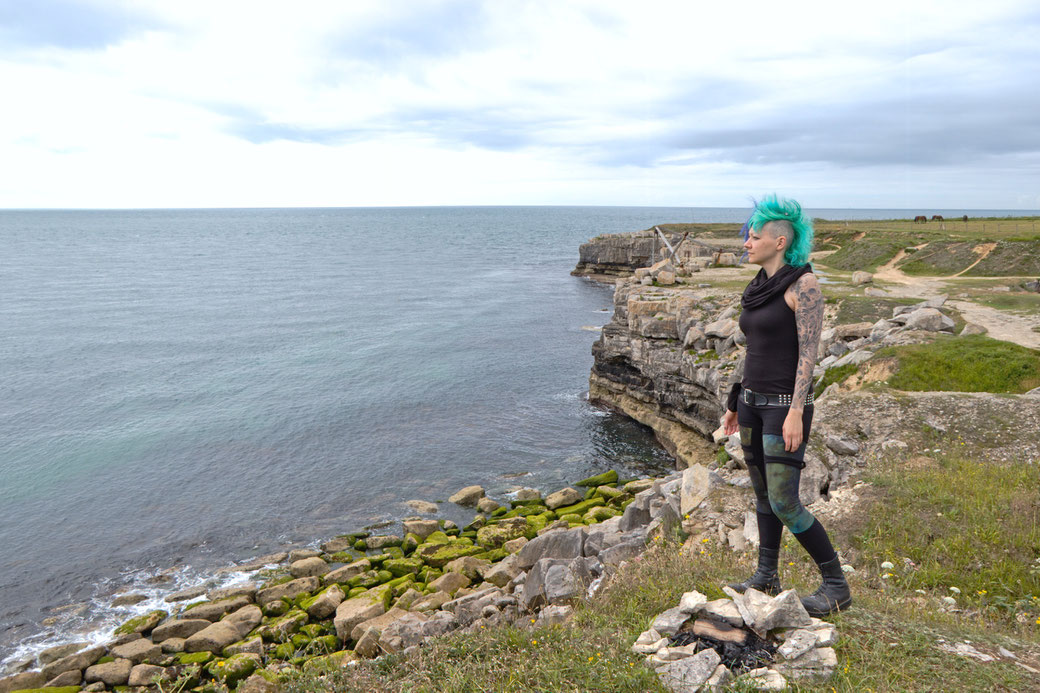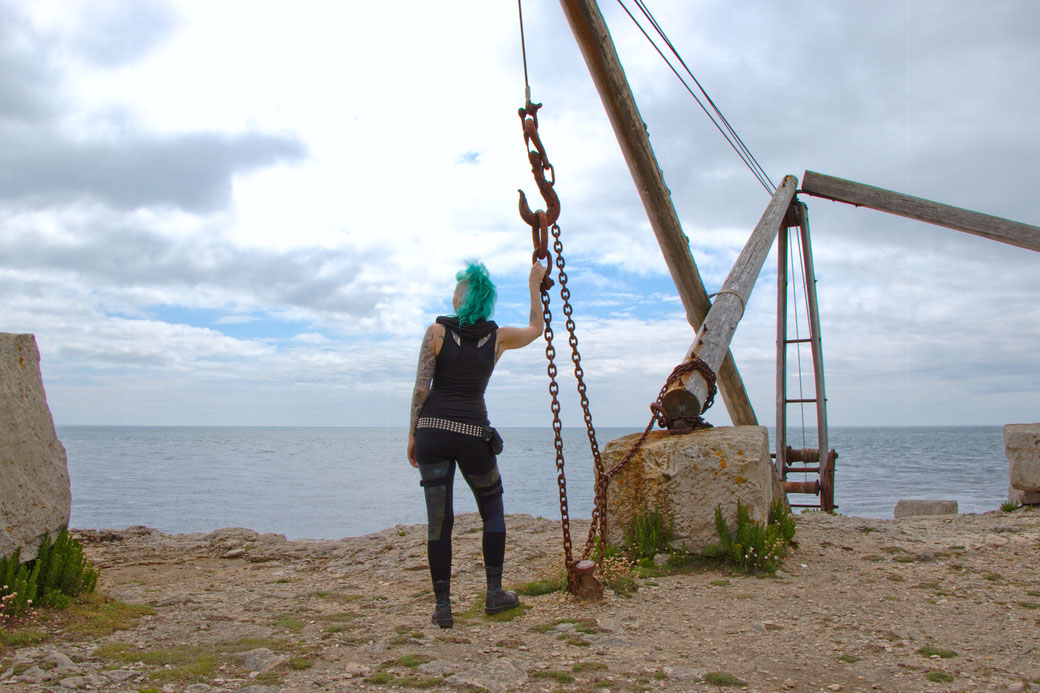 The cranes were for loading the blocks onto boats. Now Portland Stone is quarried and mined elsewhere on the island to preserve the coast's nature. I was impressed by the fauna and flora here - so many different small plants clinging to the rocks while flowering beautifully. There were colourful insects everywhere, and I also found a small lizard.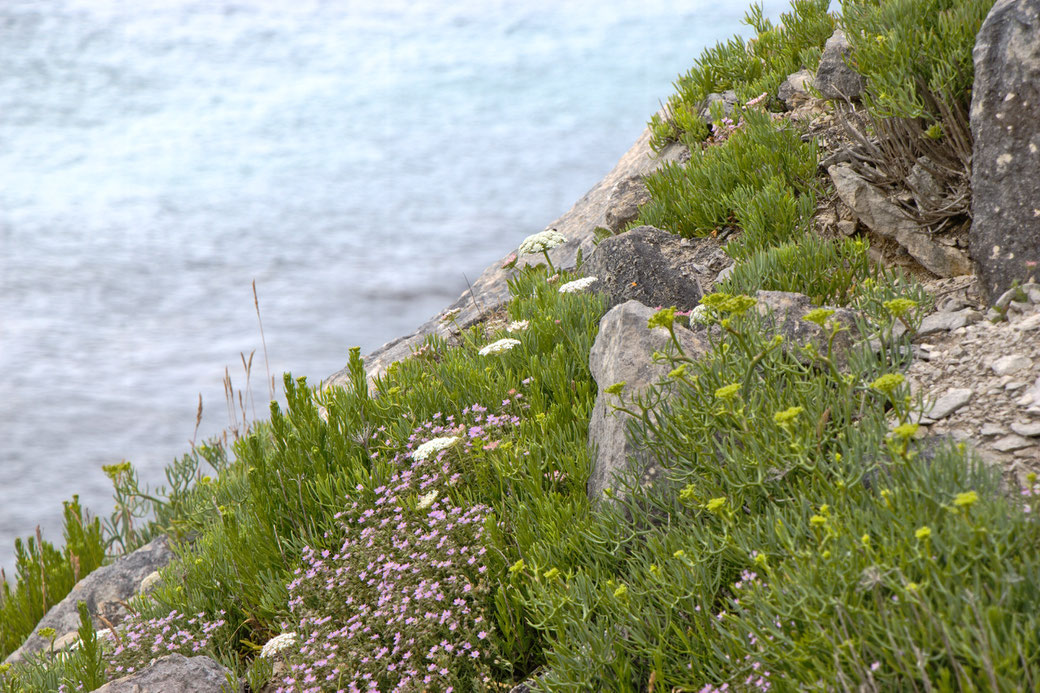 Now about my outfit. The leggings are from Spirit of lunar - the Forest Resident Pants in a colour of the Galaxy Collection. There are a lot of slow fashion leggings, but I like the ones that look more like pants. These do for sure with the layered look and the straps. The bamboo fabric is very soft and stretchy, and I love the colour mix of greens, blues and purple.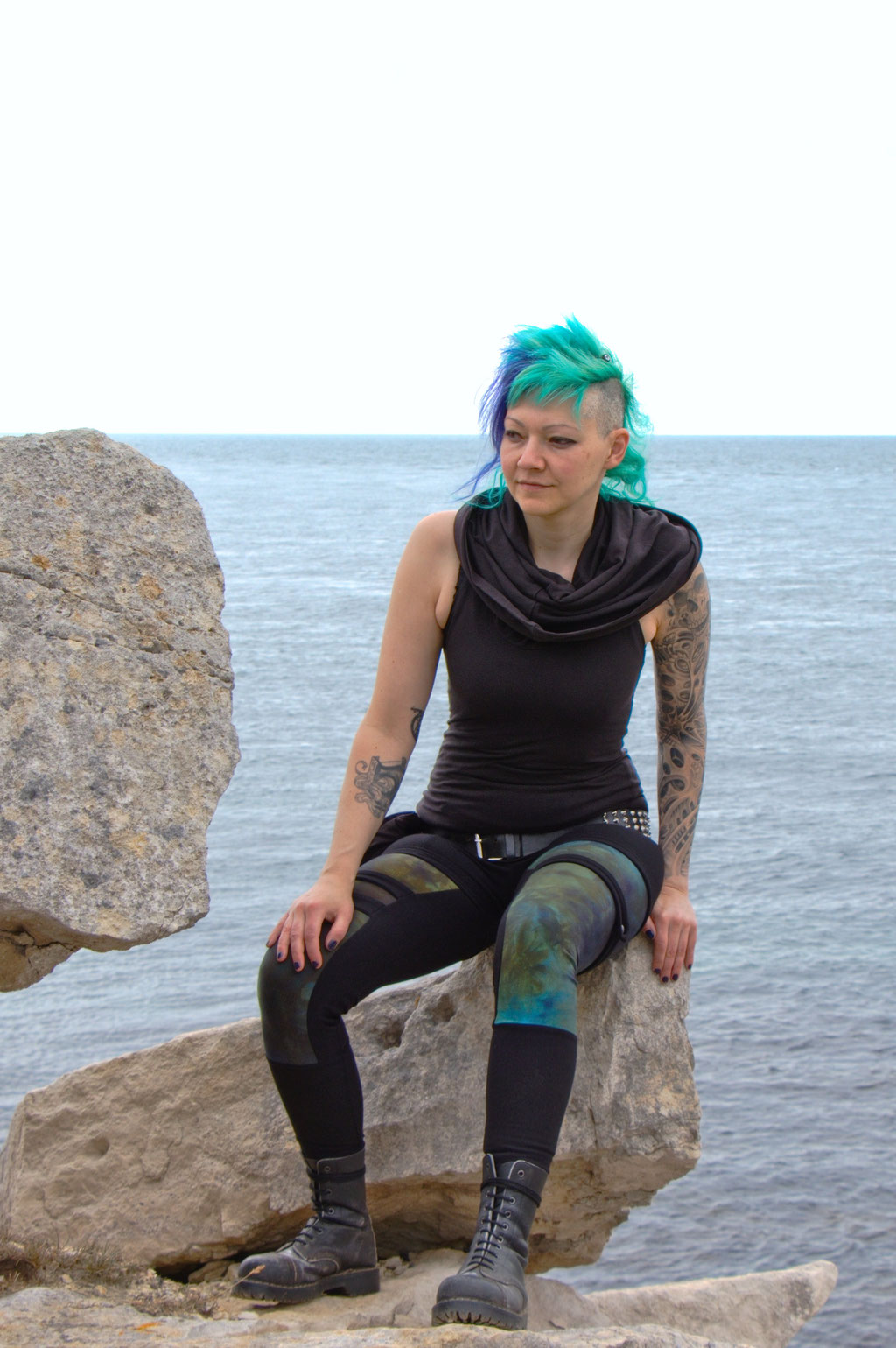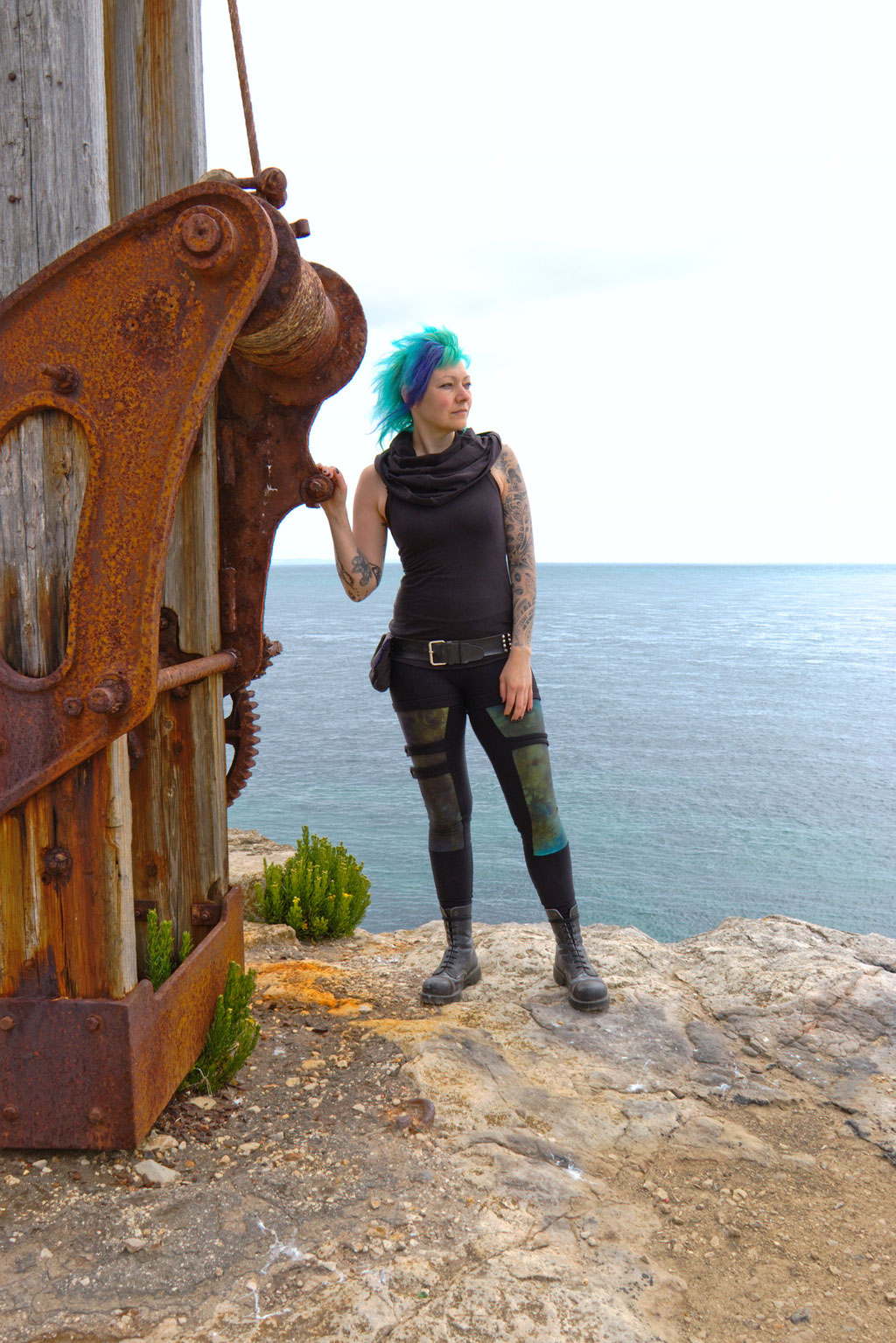 The top with the large cowl/hood is the Razorback Tank MKII from Crisiswear. I ordered it in winter and left it in the drawer until now, not recognising it also make a great layering piece. There is more fabric around the neck than with the tank part, but I like to wear some kind of scarf all year round, especially on a windy coast. I blogged about another Crisiswear piece here.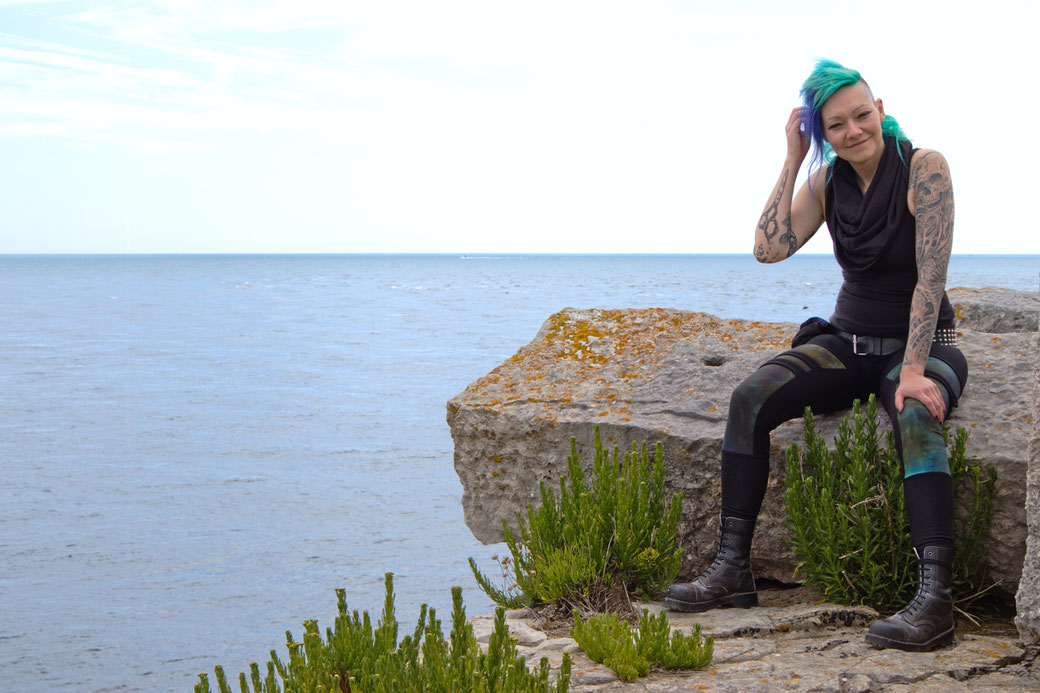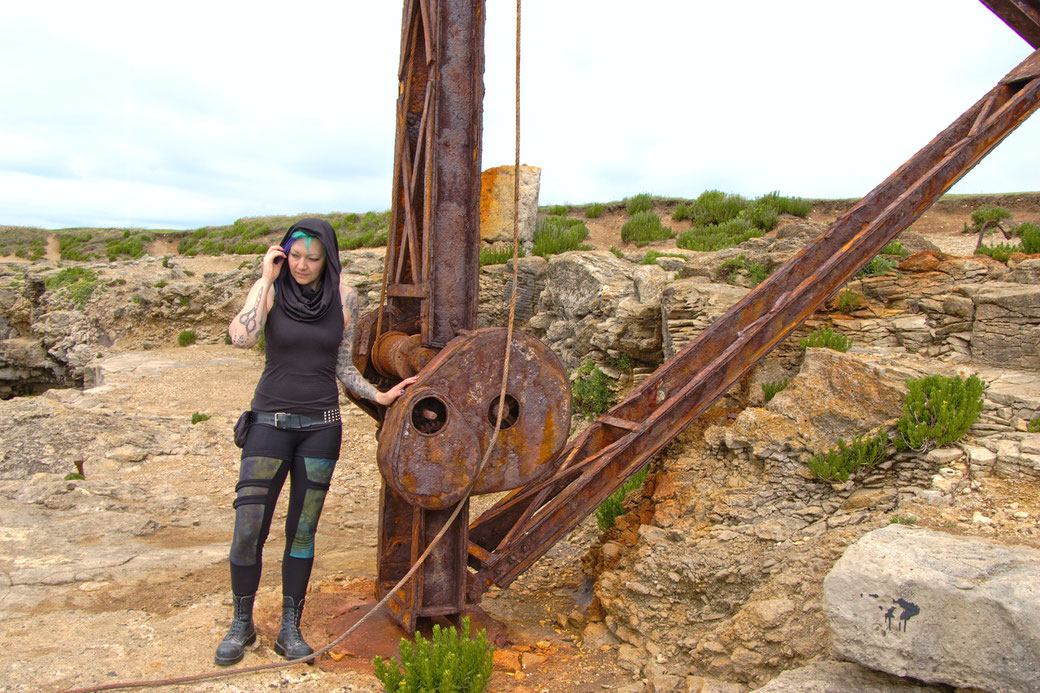 I did wear this outfit a few days straight because it just felt so good. The weather was a bit changeable in the first days of our camping trip, so my clothes had to be as well. I didn't spend as much time at beaches as I had hoped. I was pretty crowded everywhere, and we tried to stay away from people. But we had a great time and went to places we missed last time.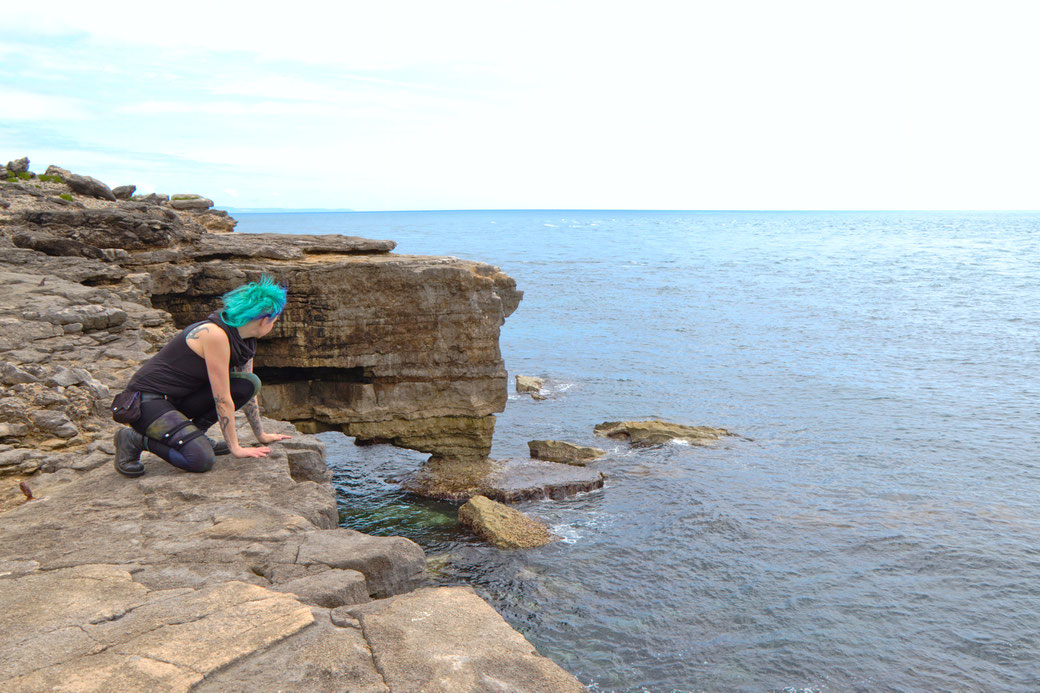 What are your holiday plans? Or did you go somewhere nice already?
I just love the sea and will definitely come back to Cornwall again.
---
Zebraspider Updates
Don't miss any new one-of-a-kind design! Be the first to know about shop updates, events and the best blog posts by joining the email list!
You may also be interested in:
---