I mentioned Zero-Waste fashion three weeks ago in this blog post on two eco-designers. Through Yhonia's Instagram, I found those red zero-waste panties by @duckgoesoink - just when I needed more undies. I like my own pattern, but it requires much more fabric than you'd think and leaves a lot of oddly shaped scraps - such a waste. So, I gave it a try and have some tips and ideas for you.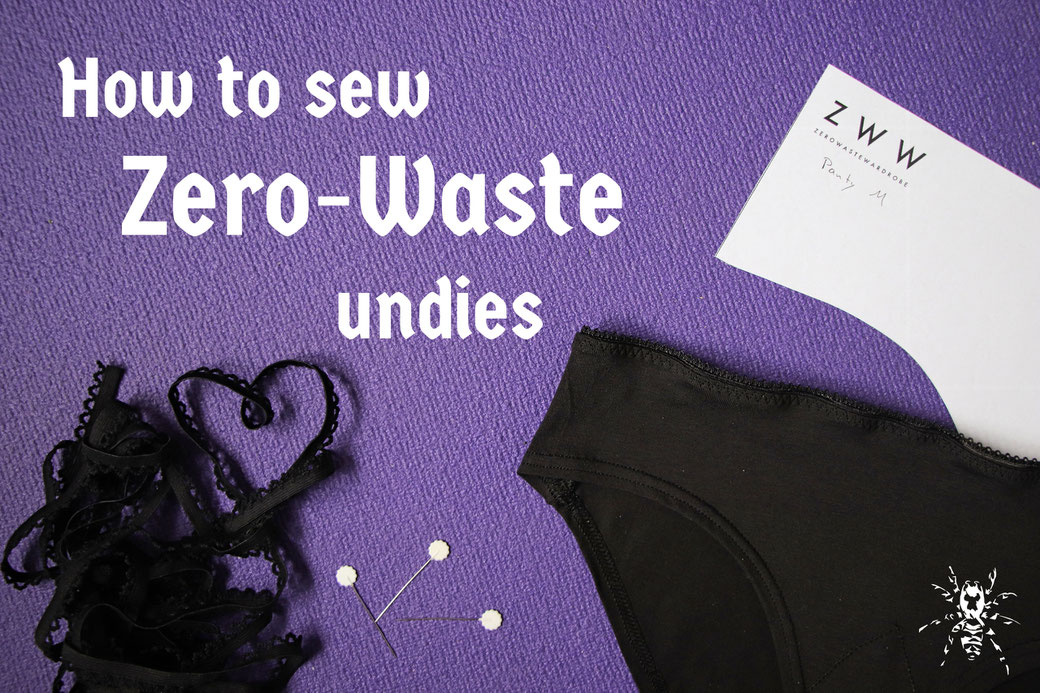 The pattern is from the page Zero Waste Wardrobe by Saara Jolkkonen. Yes, it's in finish, but a quick copy and paste to a translator gives you everything you need to know. Besides the Panties "alushousut", there are two T-shirts, two versions of a hoodie, two bra-tops, a buttoned shirt and dress, and even a pair of leggings. All patterns have the Creative Commons licence CC BY-NC-SA.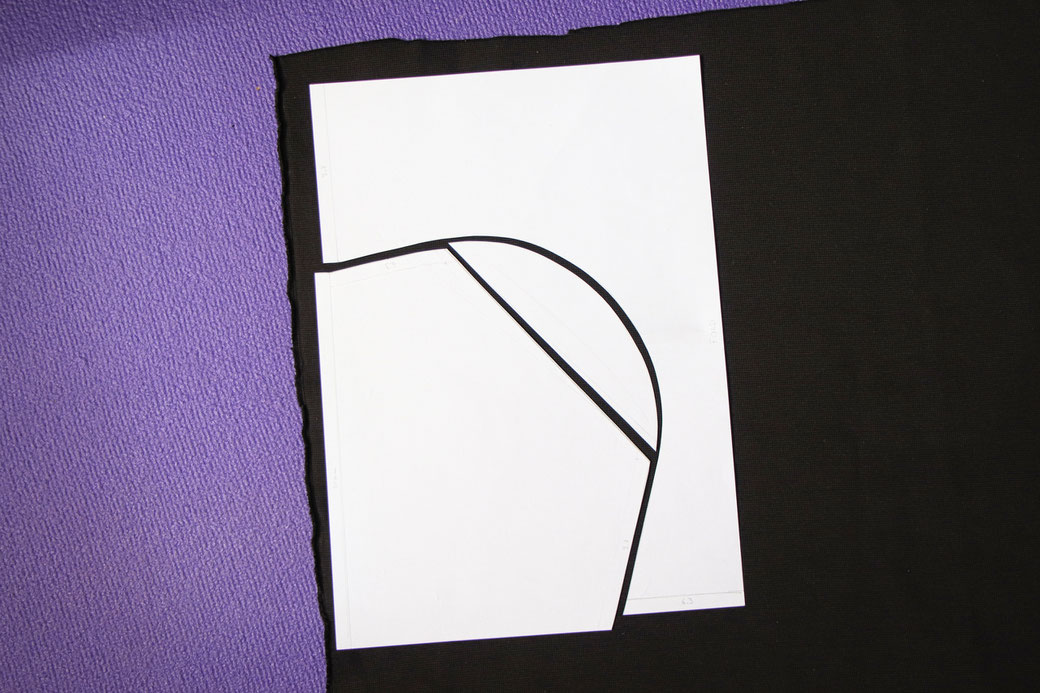 The original has a seam at the front, but I thought that might be uncomfortable and cut my first version with a back seam instead. I wasn't aware that the pattern is designed with a 1 cm seam allowance (of course), so my pieces didn't match. A slight adjustment with the scissors fixed this, and I still finished this pair - better to bin two little pieces than the whole thing, right?
Then, I adjusted the pattern for a back seam and a bit of the curve too. The versions I had seen did not have leg elastic. I wasn't sure about the fit but tried to hem with a twin needle. The day after, I got my Coverstitch machine and boy, what a difference it makes! I still have to practice a lot with this, but the fit is so much better - definitely worth the unstitching.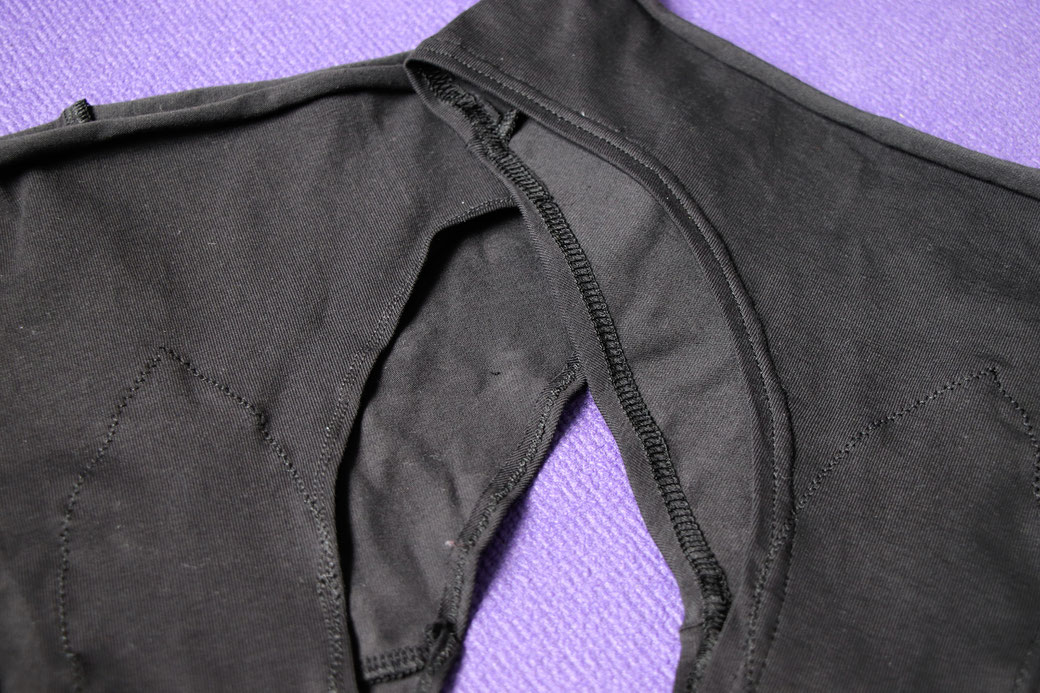 Both versions are totally wearable now, and I like them. I would modify the pattern a bit more for the next one for more coverage at the back. Yes, the gusset is rather unusual. I used a straight stitch for the two pieces to lay flat, then narrow a zigzag to sew them into the panties. This visible seam could be covered up with lace or another decorative element; I didn't with these.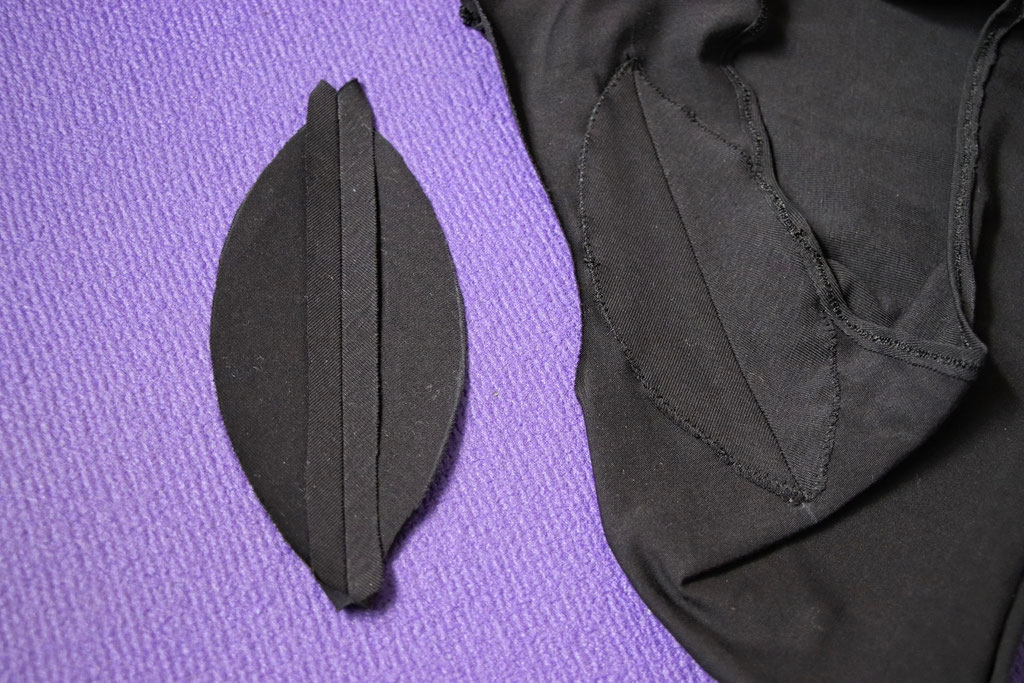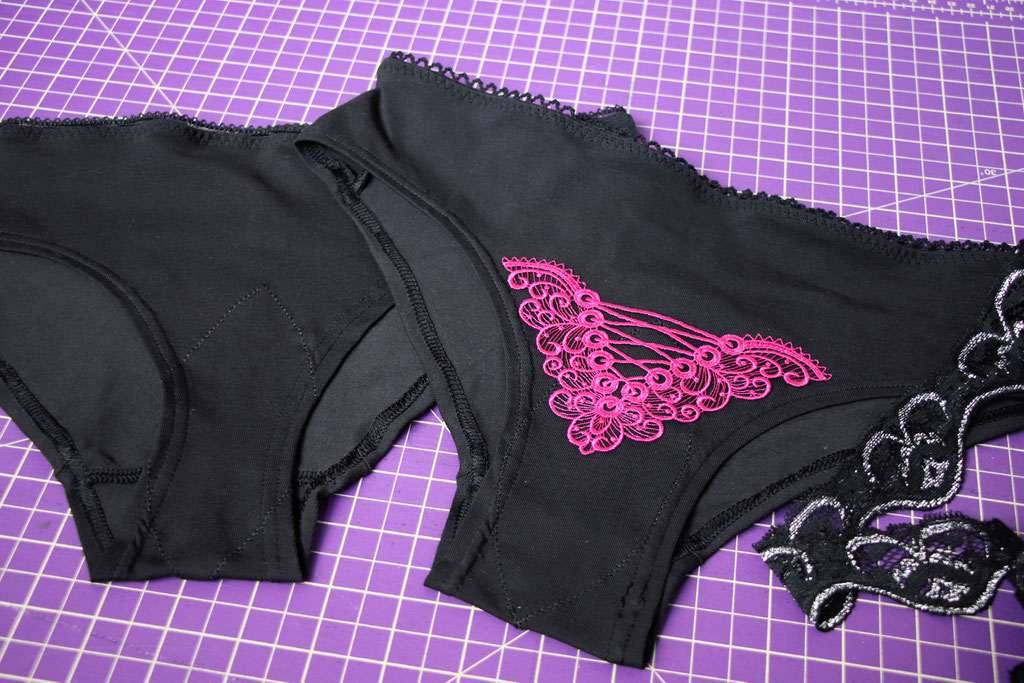 After some more digging, I found Liz Haywood, who blogged about her first pair and revisited version of the panties with more coverage and tips for sewing on the elastic. I feel I just dipped my toe into the zero-waste sewing world, but I'm hooked. I've always tried to cut pieces with the smallest amount of waste possible since I started sewing since fabrics were expensive for me back then.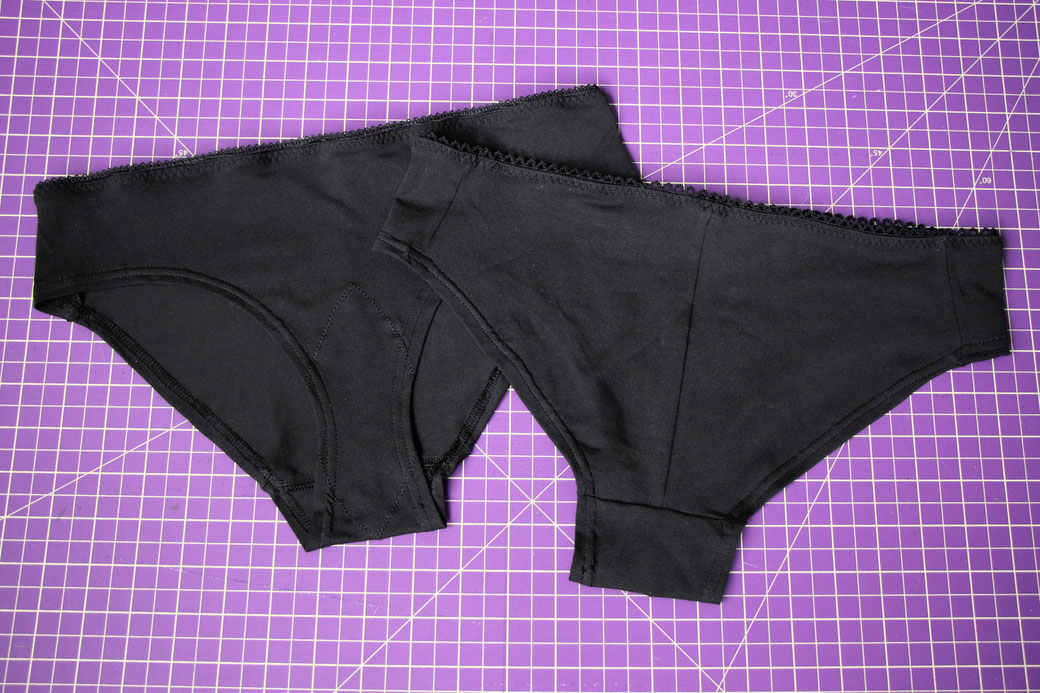 It somehow still is, because now I like to use high quality, eco & organic materials and make the most out of it.
What do you think? Would you be interested in a pdf of my version (size M)?
More about Zero-Waste fashion soon!
---
Zebraspider Updates
Don't miss any new one-of-a-kind design! Be the first to know about shop updates, events and the best blog posts by joining the email list!
You may also be interested in:
---