This is the second blog post about my 100-day project. I started it at the beginning of 2021 and
wrote about it
halfway through - about what it is and what I did. I chose pattern design as topic because I have been designing fabrics for
a while now
, and I love sewing unique products with them. I wanted to expand my portfolio and carry out all the ideas I had in my head. It was partly successful and partly not.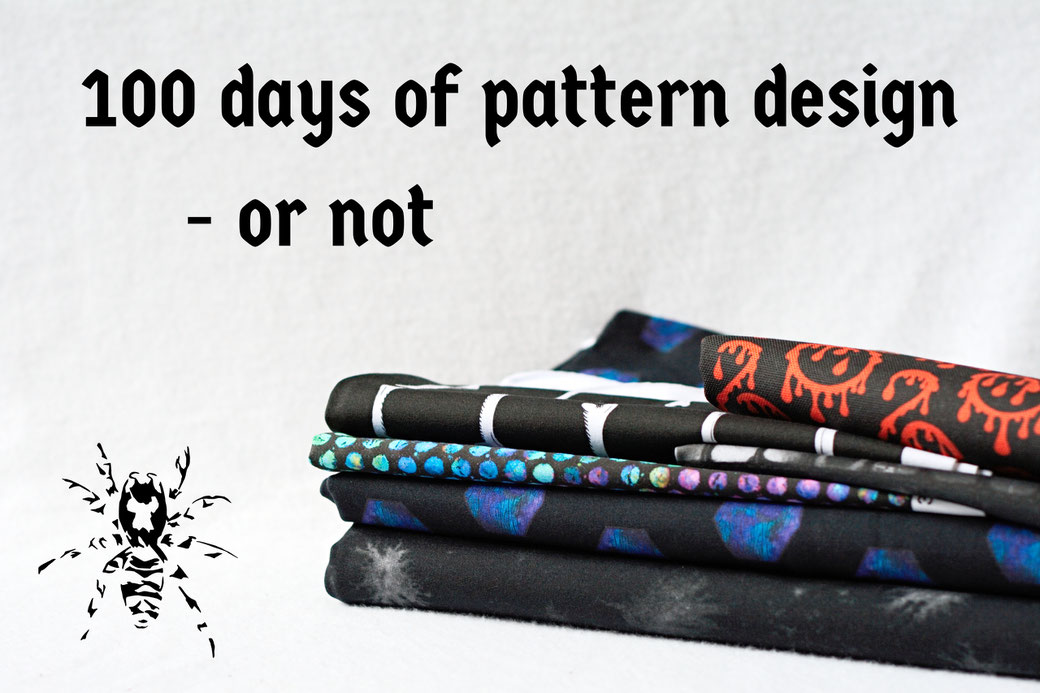 How it went in the second half
I missed a whole week at the beginning of March and more even more single days, maybe also because I was working more hours in my job again. I had done 71 days in total by the end of the month. But instead of making up for the rest of the days, I did not do anything in April. I found that I prefer traditional over digital (even if colours are difficult to match), especially watercolours.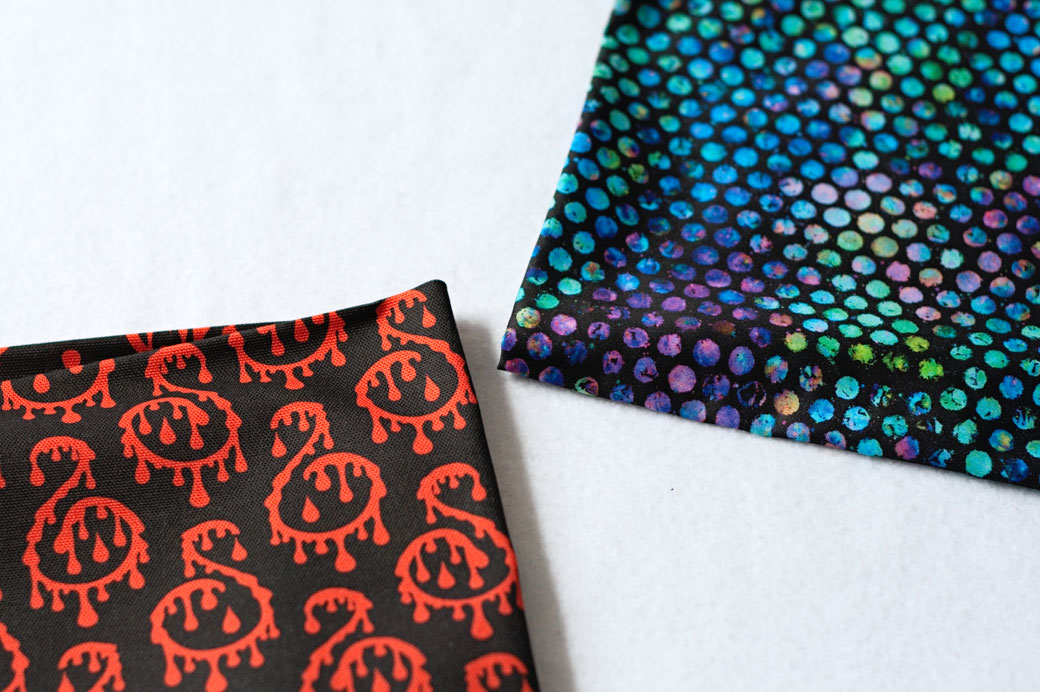 What patterns I finished
The bloody ornaments started out as a random doodle that I somehow liked. I refined it and made two versions in two directions. That gave me plenty to play around. The colourful dots where a paint experiment. When I figured out a repeat, I tried different colour variations for most of my patterns to see what I like best - just not sure about names yet. The rectangles below come from a photo of a pavement.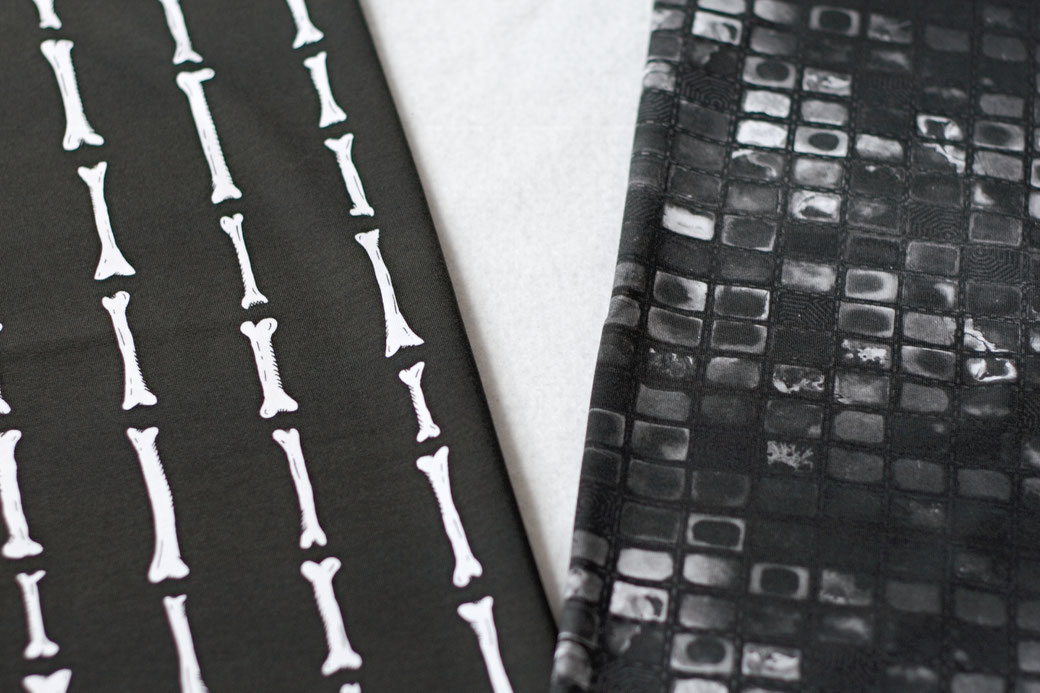 What I didn't finish
For some reason I did't finish some of my favourite patterns, like the
goth damask
. You can see my sketches on the picture below and a preview here. Also on this list is a giant spiderweb repeat, a classic leopard print, a new version of my winter trees, a thistle in an arts & crafts style and the
leaf science pattern
I started ages ago. I guess it is because all are more elaborate.
The fabric I ordered
You might remember all the watercolour coffins from my
last blog post
. I made a lot of them into patterns, but I wasn't fully happy with them. I painted some larger ones that came out great and one made it into print. The splatters on black where also done in watercolour. I got these two on a lovely french terry. The others all have different base fabrics (all organic cotton) and are smaller samples.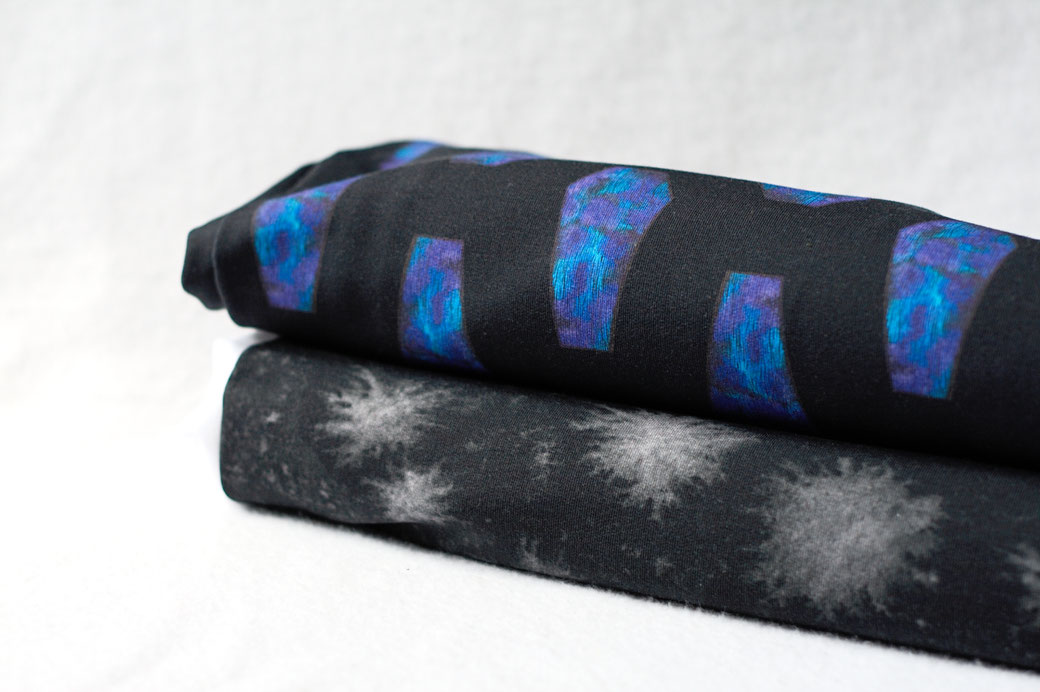 What's next and final thoughts
I will use some of these for sewing products for an
upcoming market
. I hope to find out which are the most popular. I think for me, making patterns is better for a rainy weekend, not doing bits every day. Or maybe I'm putting in too much efford with perfectionism nagging again. On the positive side, I did draw a lot and saw some great ideas developing.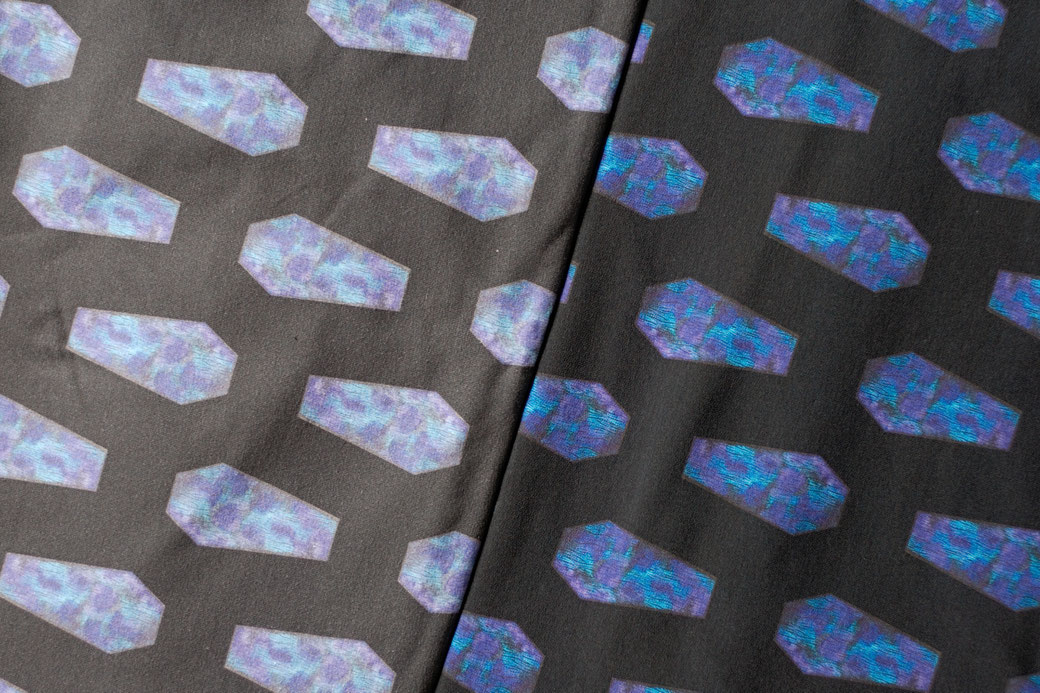 I also found that the printing can come out very different after testing a few companies.
What pattern is your favourite? And what would you like to see made with it?
---
Zebraspider Updates
Don't miss any new one-of-a-kind design! Be the first to know about shop updates, events and the best blog posts by joining the email list!
You may also be interested in:
---