I promised you last week, so here is the End of Other Times collection's official launch! I finally finished the latest pieces, two denim skirts and two vest tops (*cough* today). There are also two new pairs of leg warmers to complete the outfits. All these are not in the Etsy shop yet but will be by the end of tomorrow.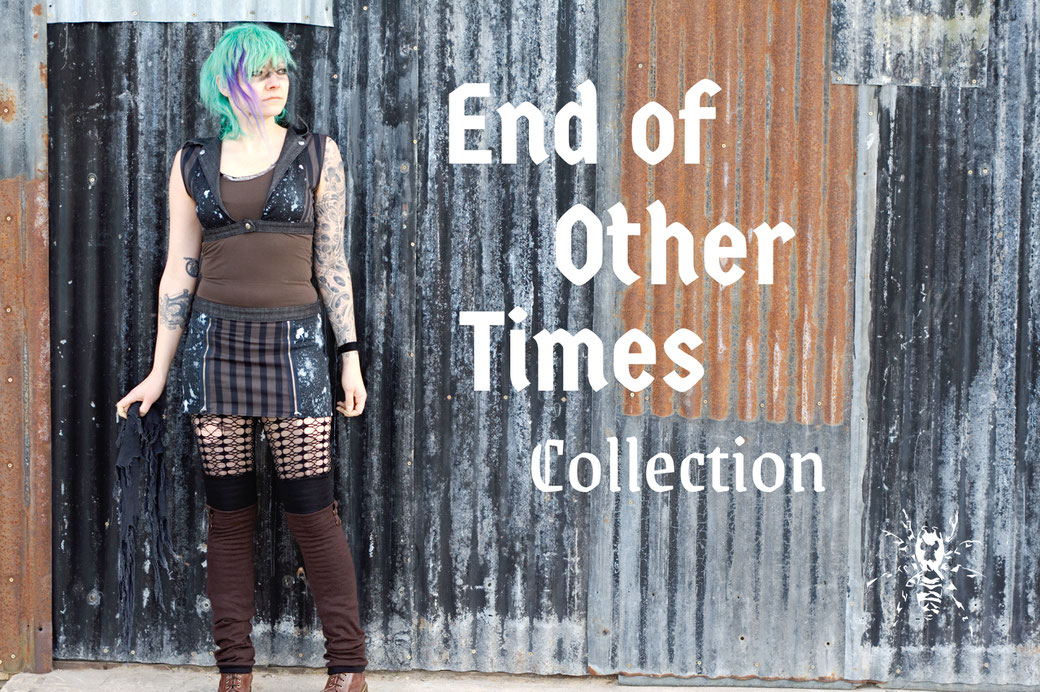 The first outfit's skirt is made of a kind of stretchy velvet in a bleached look and faux leather with a fabulous used structure. It has a brass zipper and button for closure and four functional pockets. I added some stitching details l, like it had been repaired in several places, but it is all intact and sound.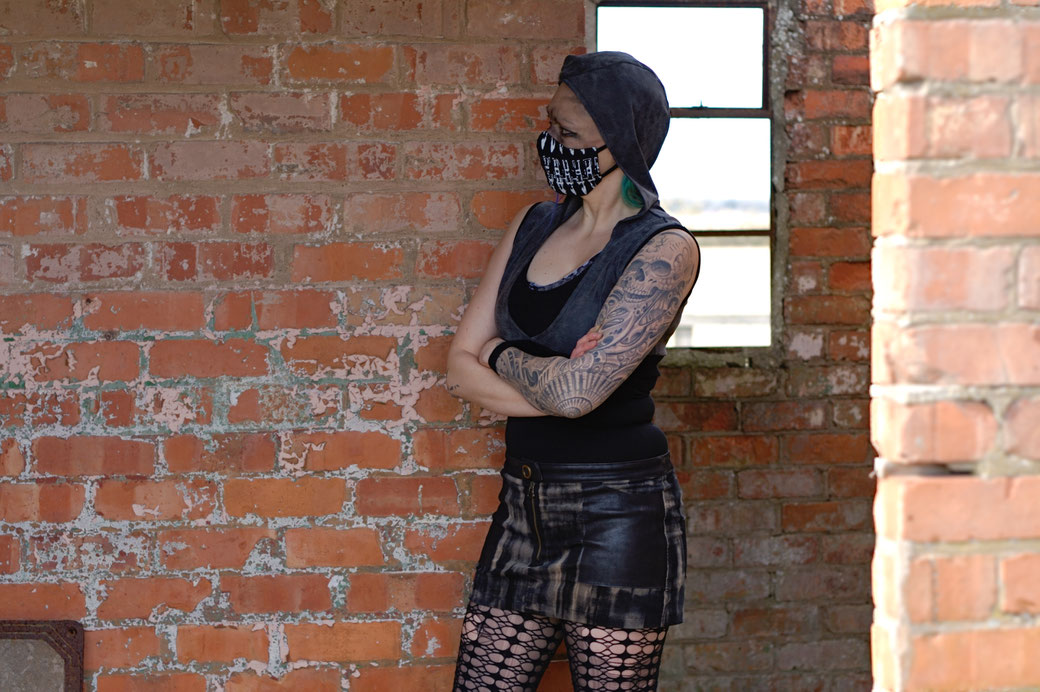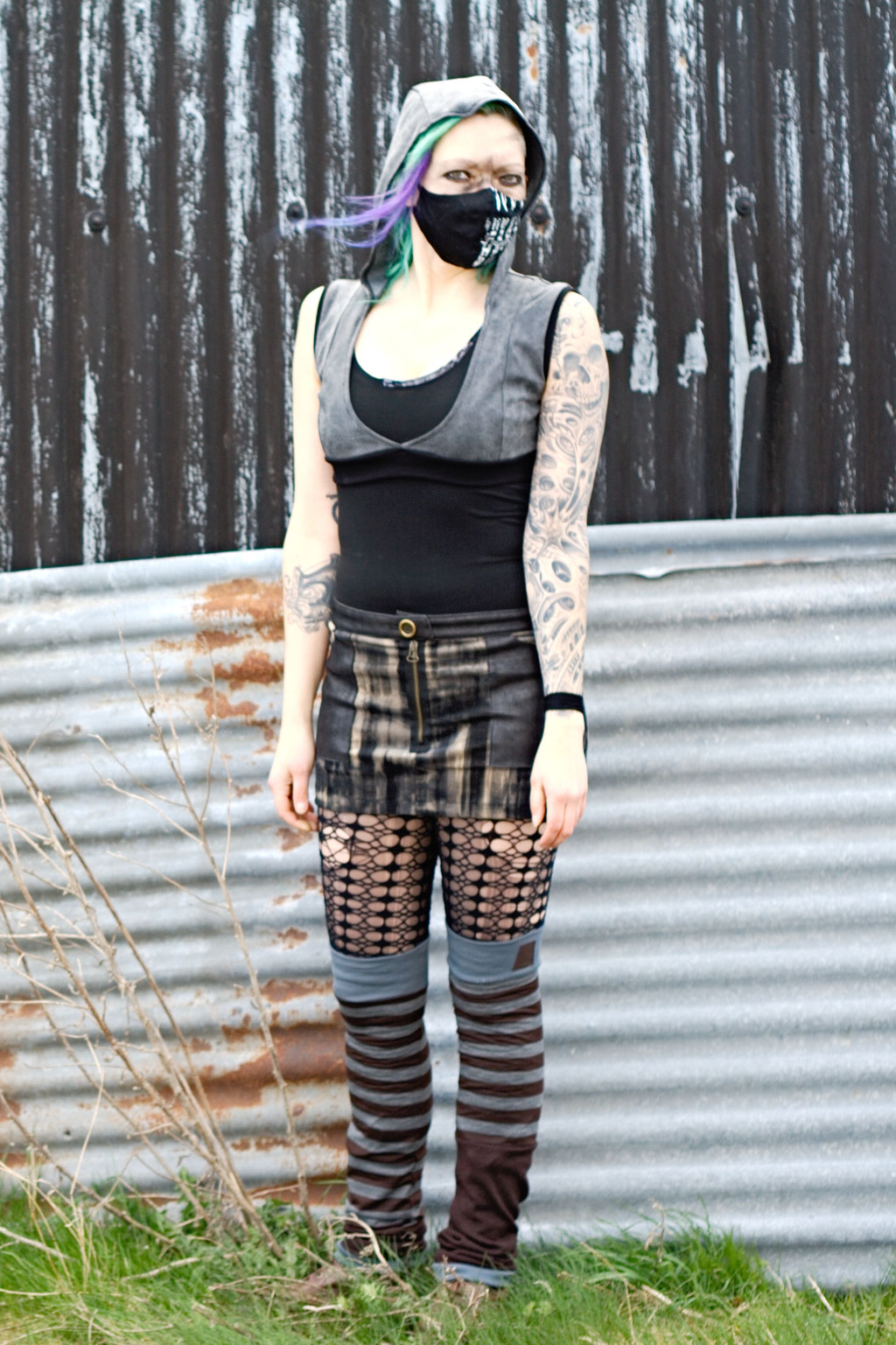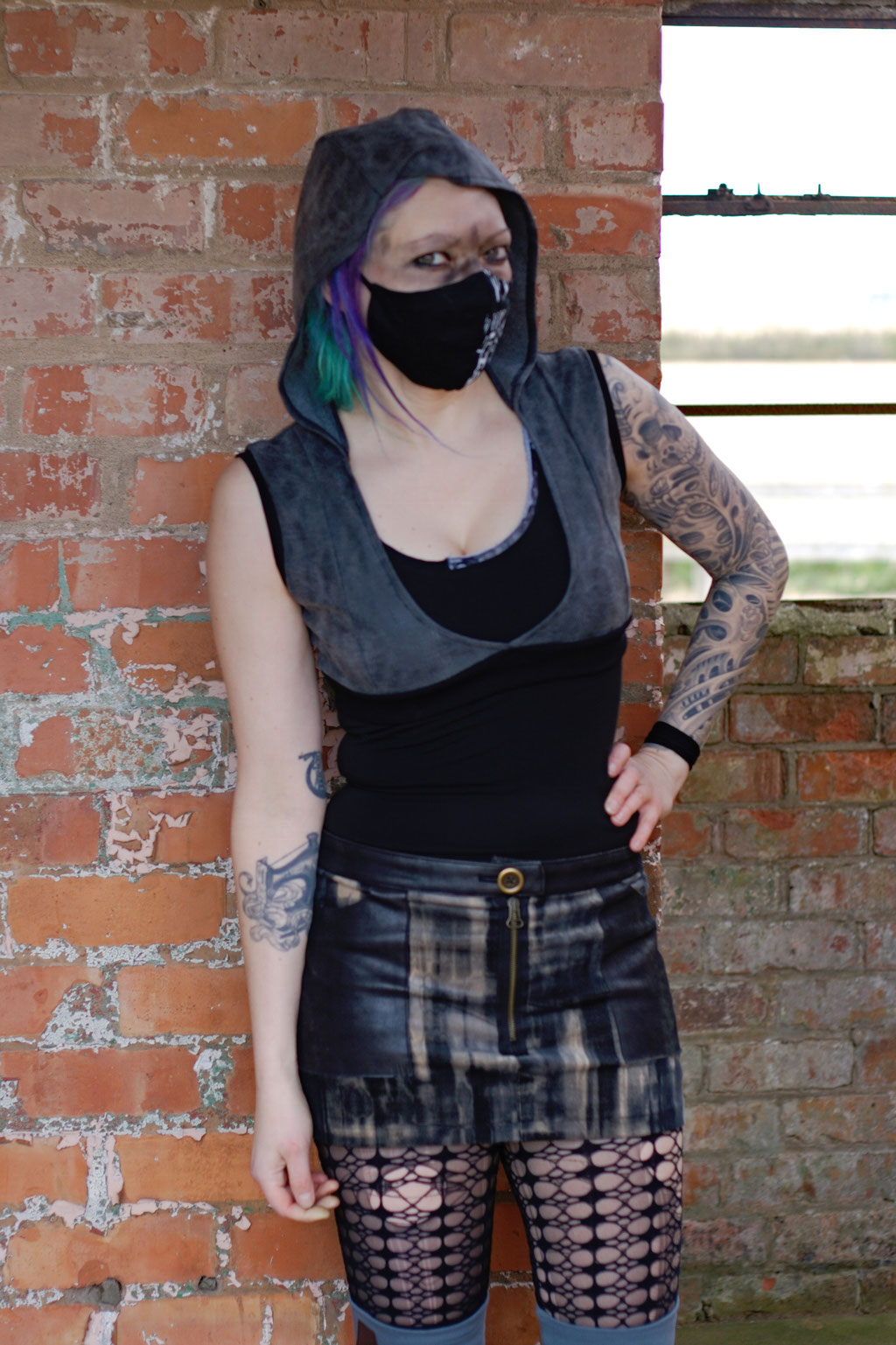 The hooded top was planned to be a cropped vest like the other one, but the stretchy faux leather is a bit difficult to work with. It's actually a coated jersey fabric that will show wear quickly, but that fits perfectly to the theme and will add character. The black ribbing makes it comfortable to wear.  Yes, the leg warmers are asymmetrical.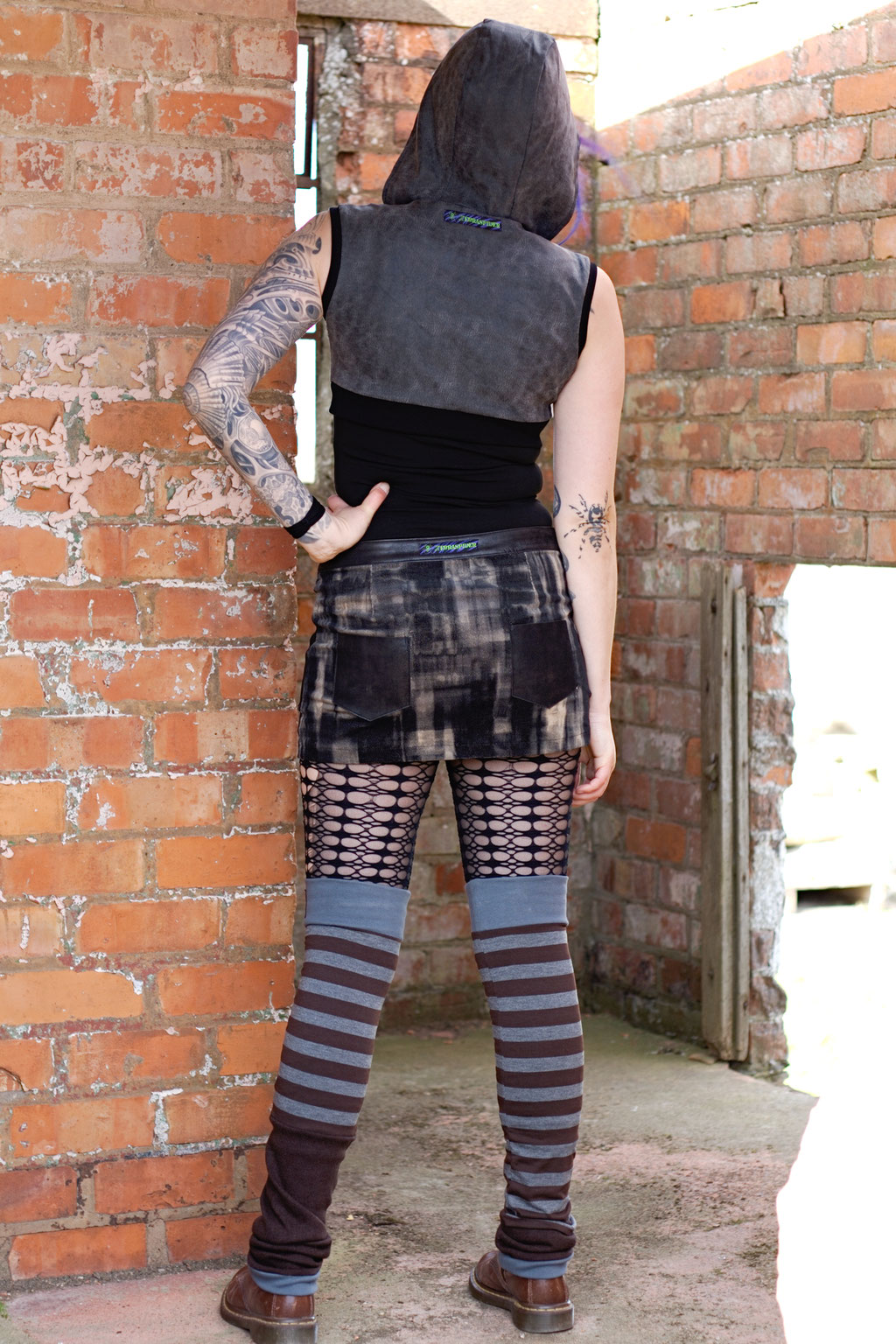 The second outfit has two matching pieces made from striped fabric, black denim and a black fabric splattered with white paint. The skirt has two zippers on the front that can be opened, but the material won't all the way up. It's closed with another zip at the side and has two back pockets. The black and brown tops are also part of the collection.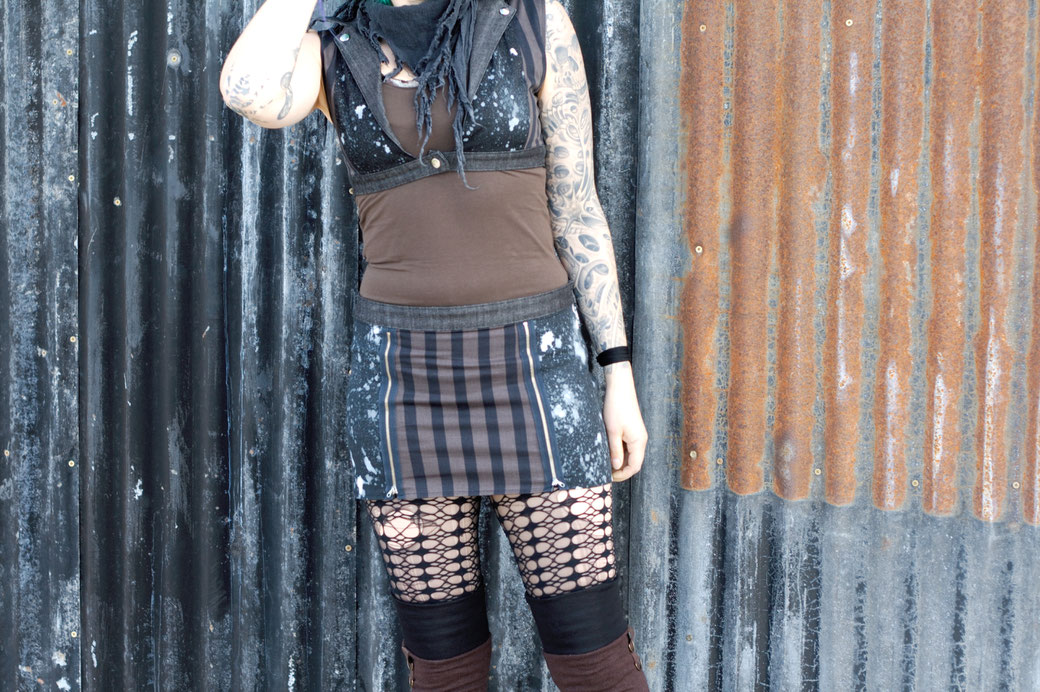 I rarely do vests, complete with lapel and collar like this one. It takes a lot of time to cut and sew the 17 parts. But I love how it turned out and hope you like it as well. I might even do other sizes in the future; this one is small to medium. It has silver snap buttons to close the waistband and fix the lapels.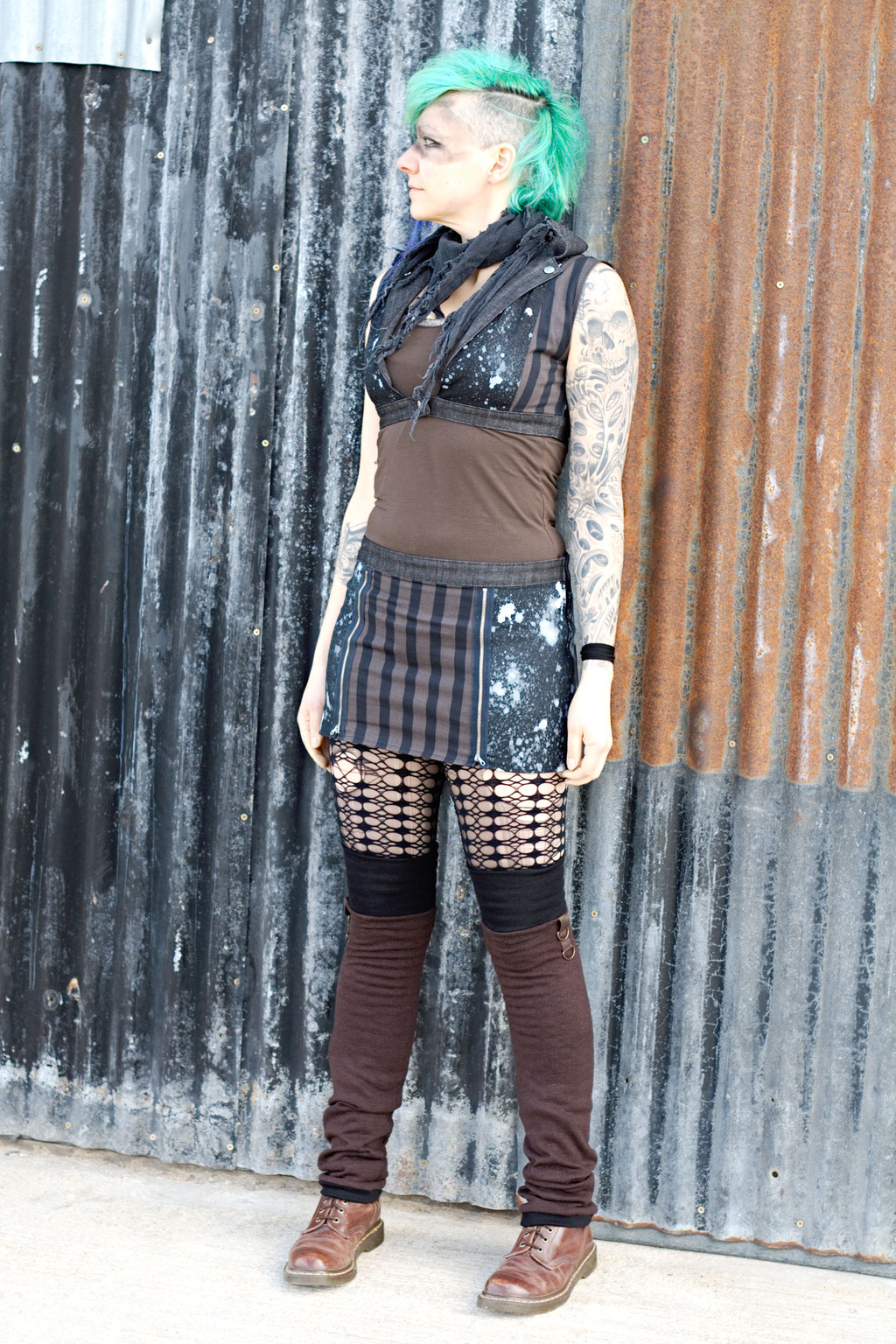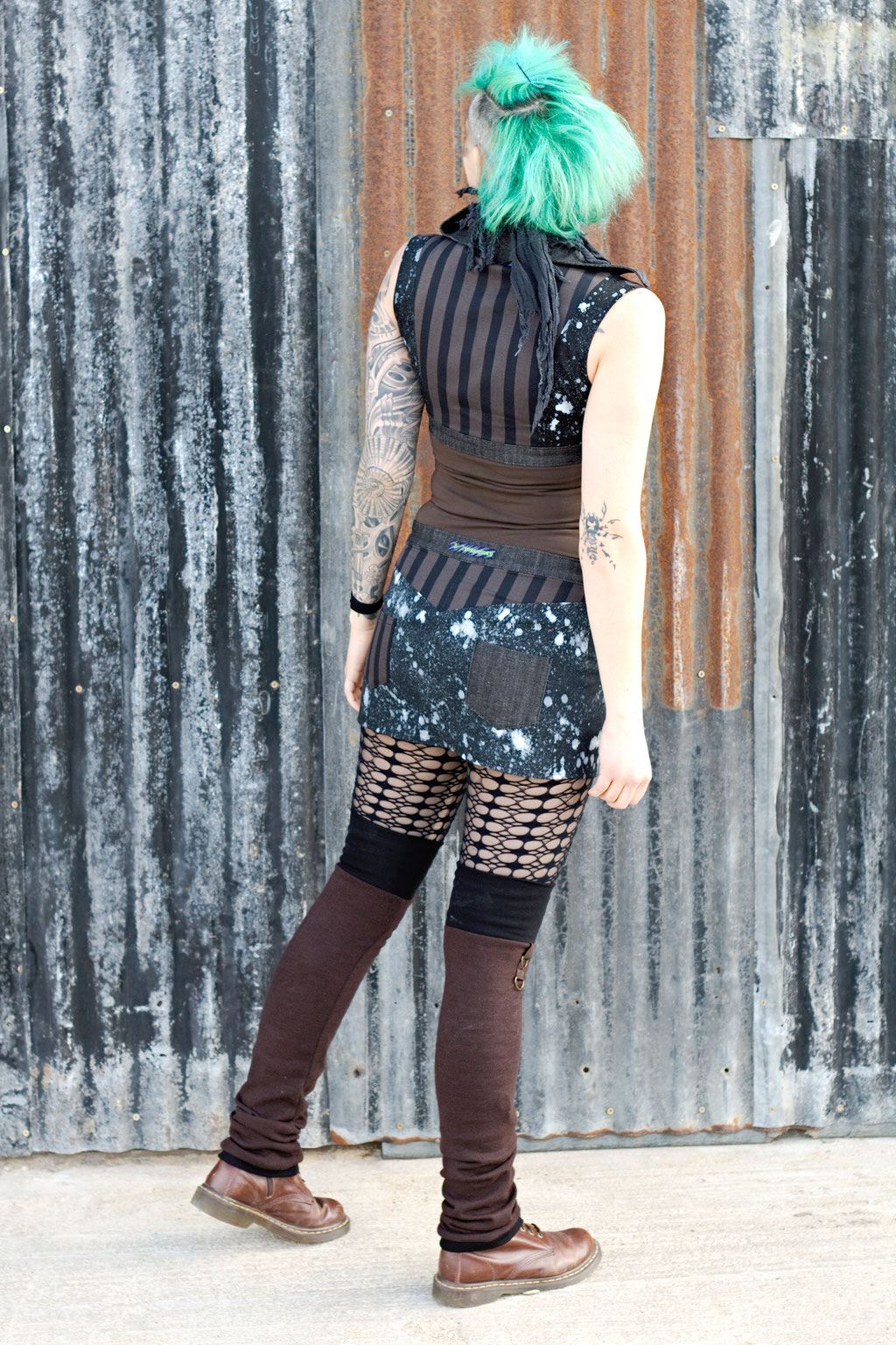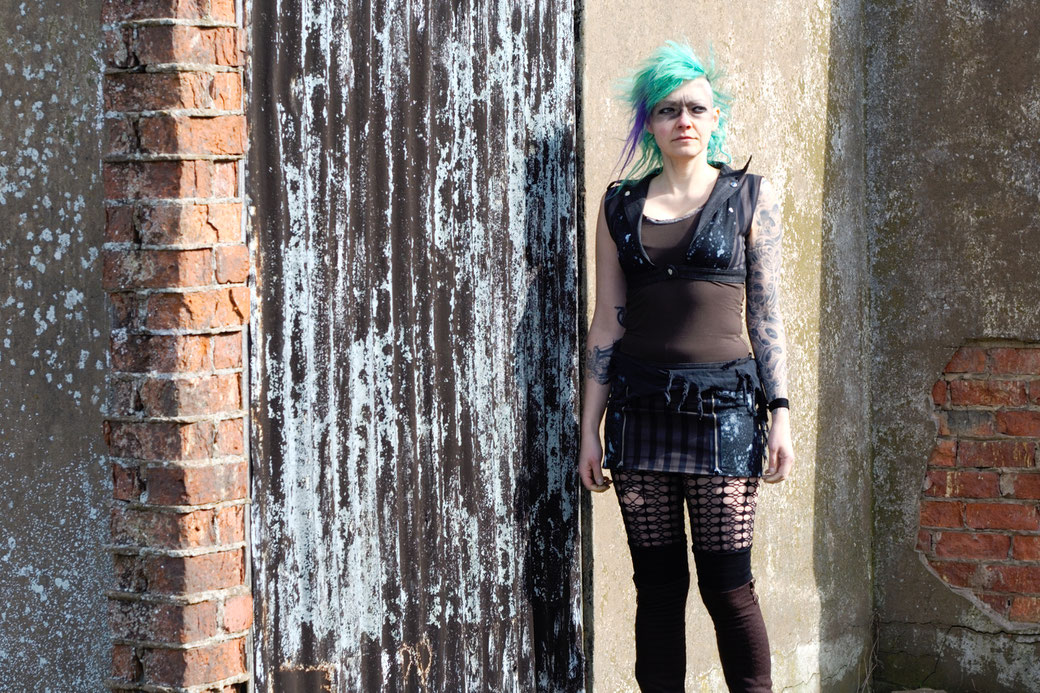 The photoshoot was fun, but it was so cold (hence the face)! Looking forward to another one in summer. ;)

If you're interested in one of these and don't see it in the shop yet, please email me.
---
Zebraspider Updates
Don't miss any new one-of-a-kind design! Be the first to know about shop updates, events and the best blog posts by joining the email list!
You may also be interested in:
---