The fifth blog post of this month, I'm really sticking to my schedule again! I took a few days off work to make most of the bank holidays and get back to sewing products for the shop. There is also a market again in May, and I like to start preparing early. So, this is a preview of the designs that will be available soon.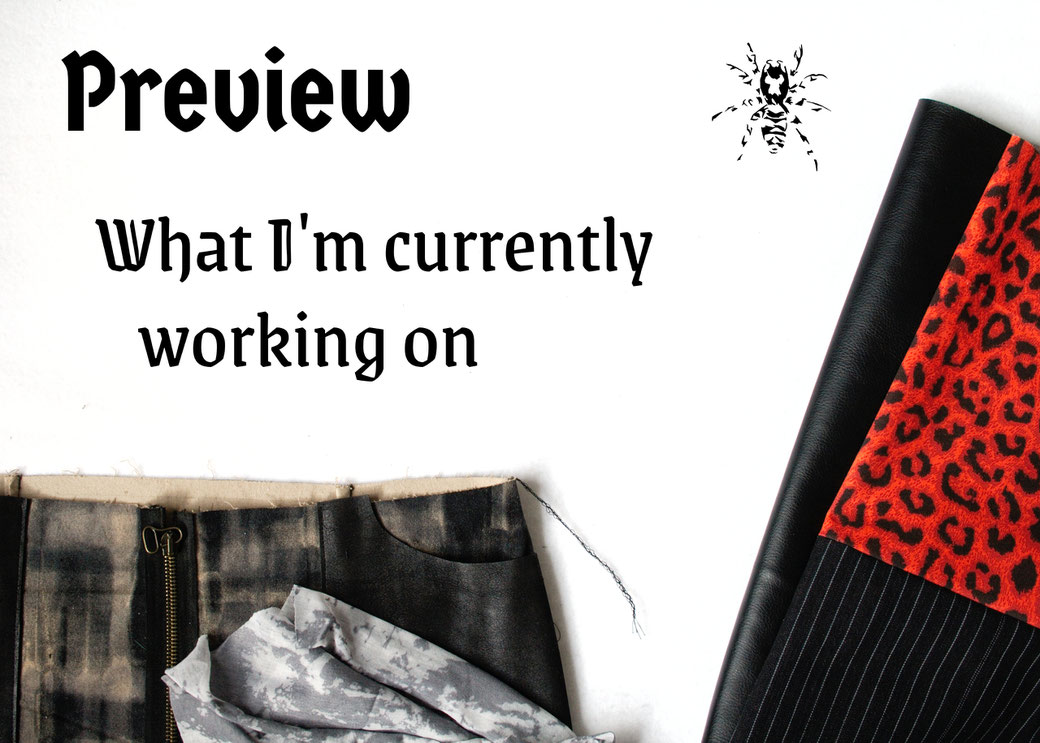 Shoulder Bags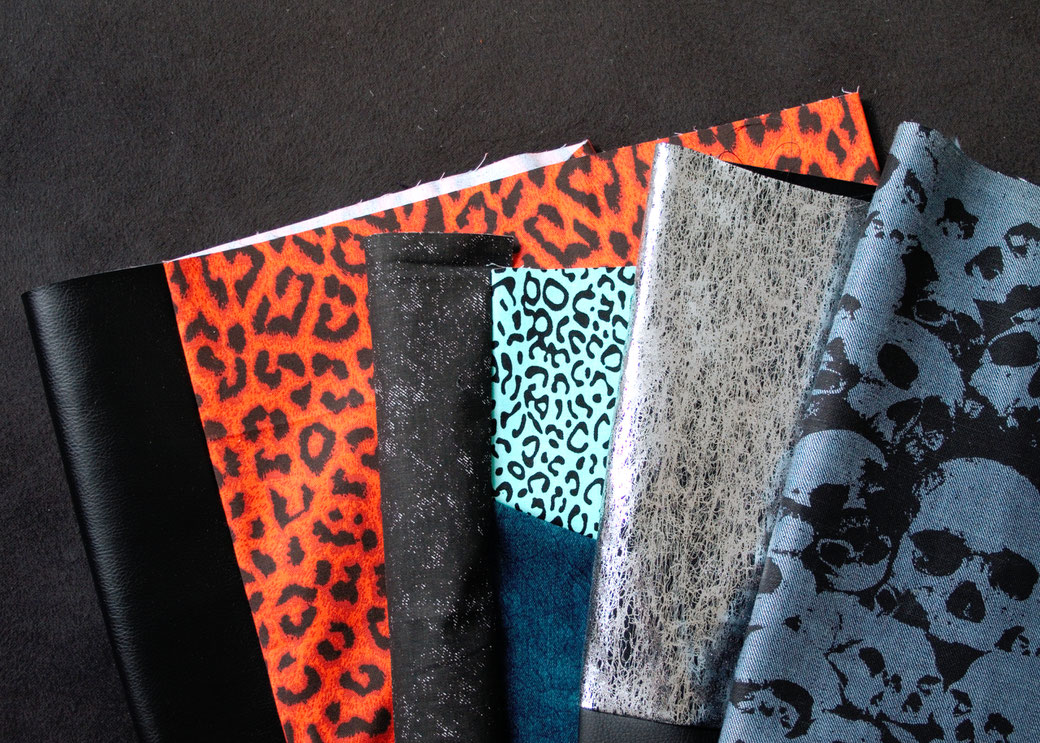 Oh, my! I started cutting these about a year ago and didn't go ahead for some reason. There are so many sturdy fabrics with cool prints and faux leather in my stash that I'll never use them up with belt bags alone. Some of them will even get a zipper for closure, and all will have a matching lining.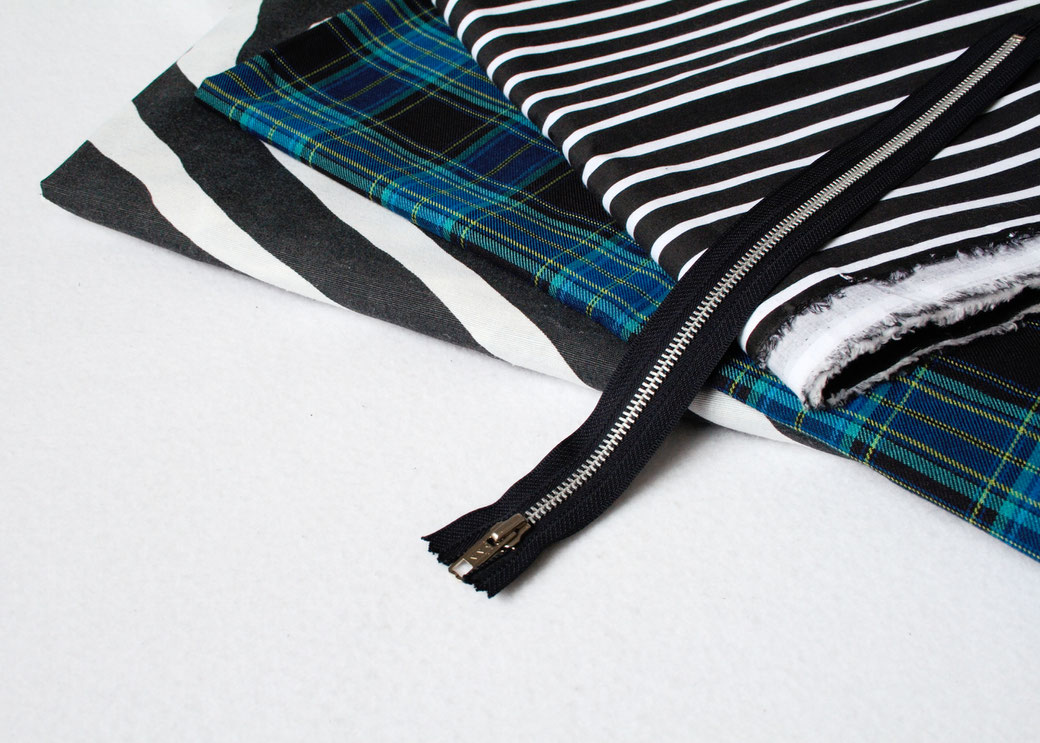 End of Other Times
My postapocalyptic collection is even older, and I released most of it to the shop last year. Now, I rediscovered a few unfinished pieces - well, I knew they were somewhere below my mess. It's two denim-style skirts and two cropped vests (one with a hood) in neutral colours.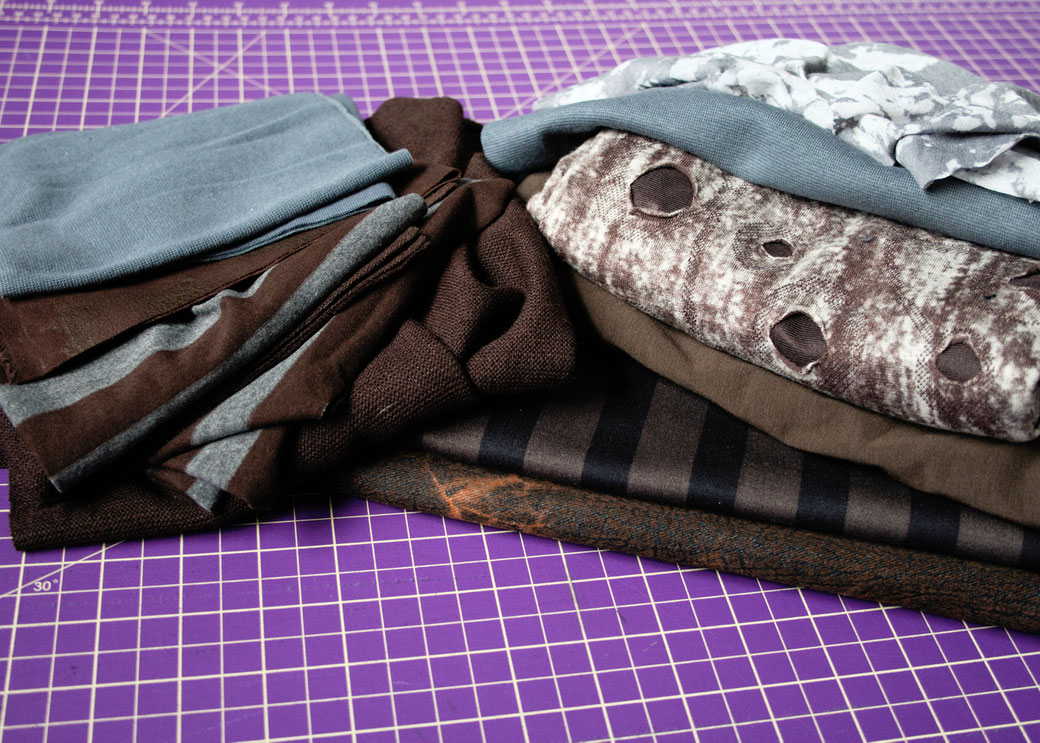 Some leg warmers, tops and a skirt sold in the meantime, and I decided to fill up the rack with more designs. I still have so many fabrics in grey and brown tones, but often just enough for one or two items. So, the End of Other Times line is kind of a rolling collection of one-of-a-kind pieces.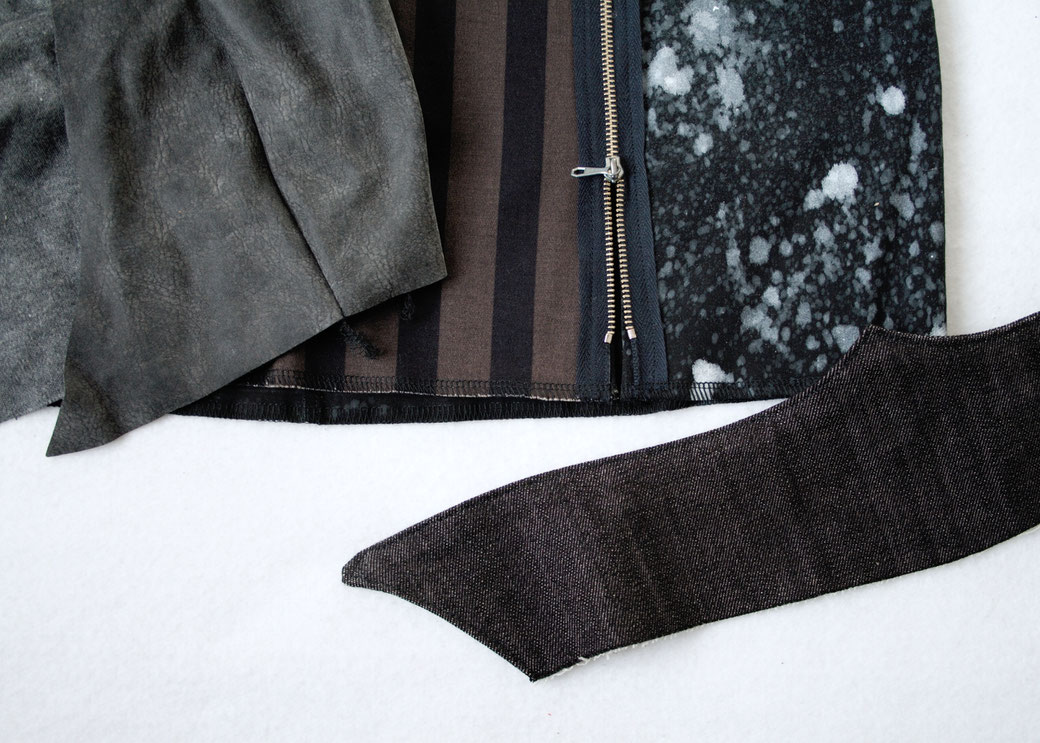 Belt Bags
I usually make a large batch of belt bags each spring to prepare for the festival season. Well, it doesn't look very well for it again this year, but they're practical whenever you want to travel light, might it be just a walk around the block or through the forest.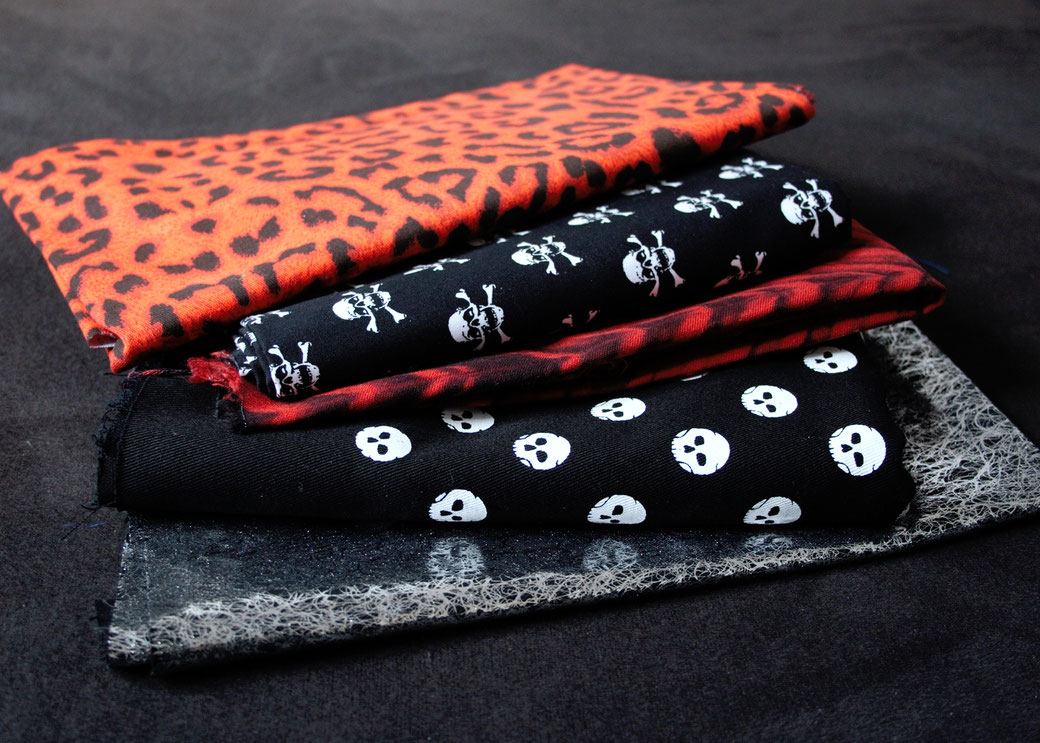 I just started to pull fabrics out of the shelves and boxes, so if you have any favourite colours or patterns you'd like to see, let me know. I also began prototyping a third type of belt bag (after planning it for years, really). This will feature a zipper because many of you asked for it.
If everything goes according to plan, I will release the second part of End of Other Times following Monday.
---
Zebraspider Updates
Don't miss any new one-of-a-kind design! Be the first to know about shop updates, events and the best blog posts by joining the email list!
You may also be interested in:
---