Last week
, I showed you how patches can add style to used clothing like the zebra skirt. Today, I have some outfit photos for you. It combines two second-hand pieces that are altered a bit to give a wicked goth outfit, which is still suitable for everyday wear.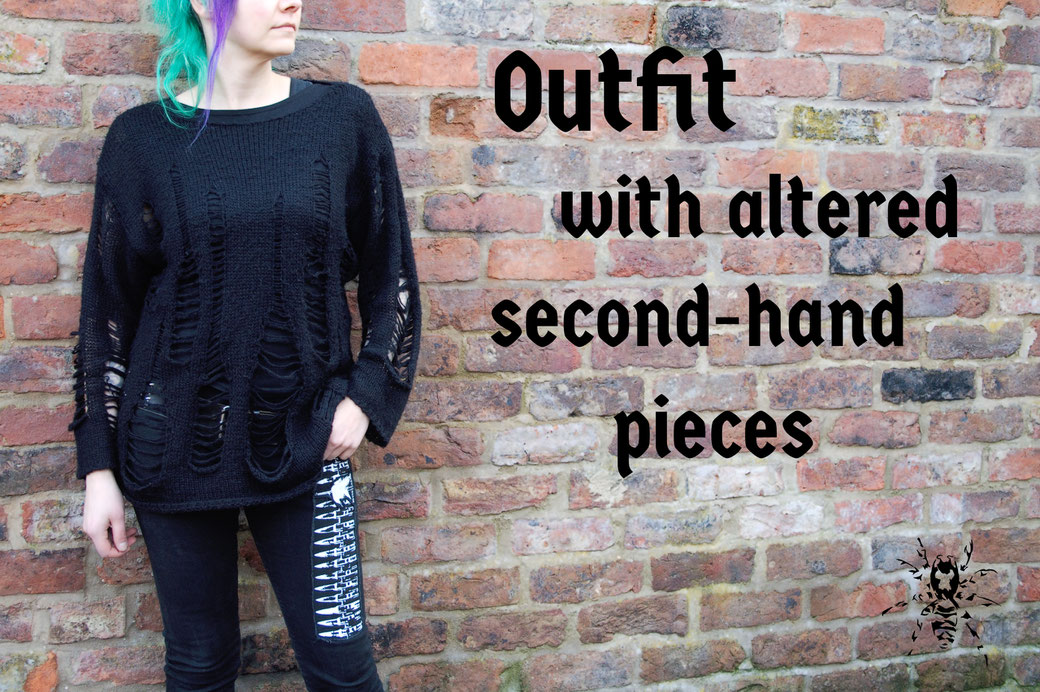 The knit jumper is a size small - definitely meant to be worn oversized. Originally, it had tiny, silver-tone chains sewn to the holes, but I found them to be a bit too much. So the only alteration I did to the jumper was some unpicking to remove the chains - no ripping holes this time.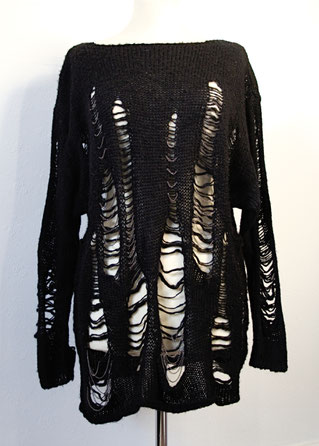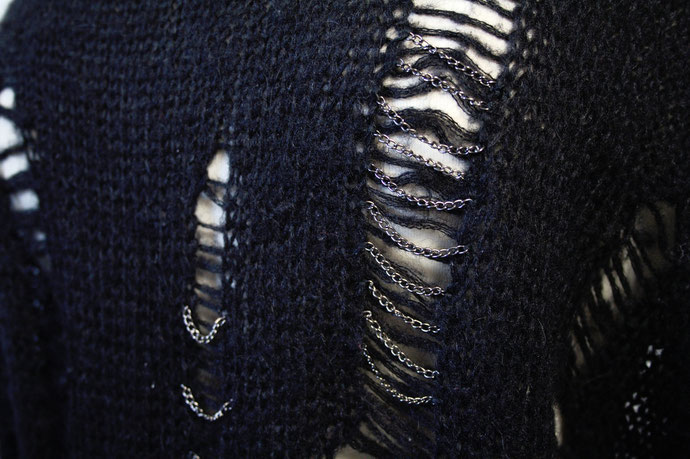 The pants are basic skinny jeans with the
bullet belt patch
sewn to the leg, plus a piece of a discharge patch with the 'never again' motif. This was done by my boyfriend before he decided that the jeans don't fit him that well. Lucky me! :) And look, there's a cat!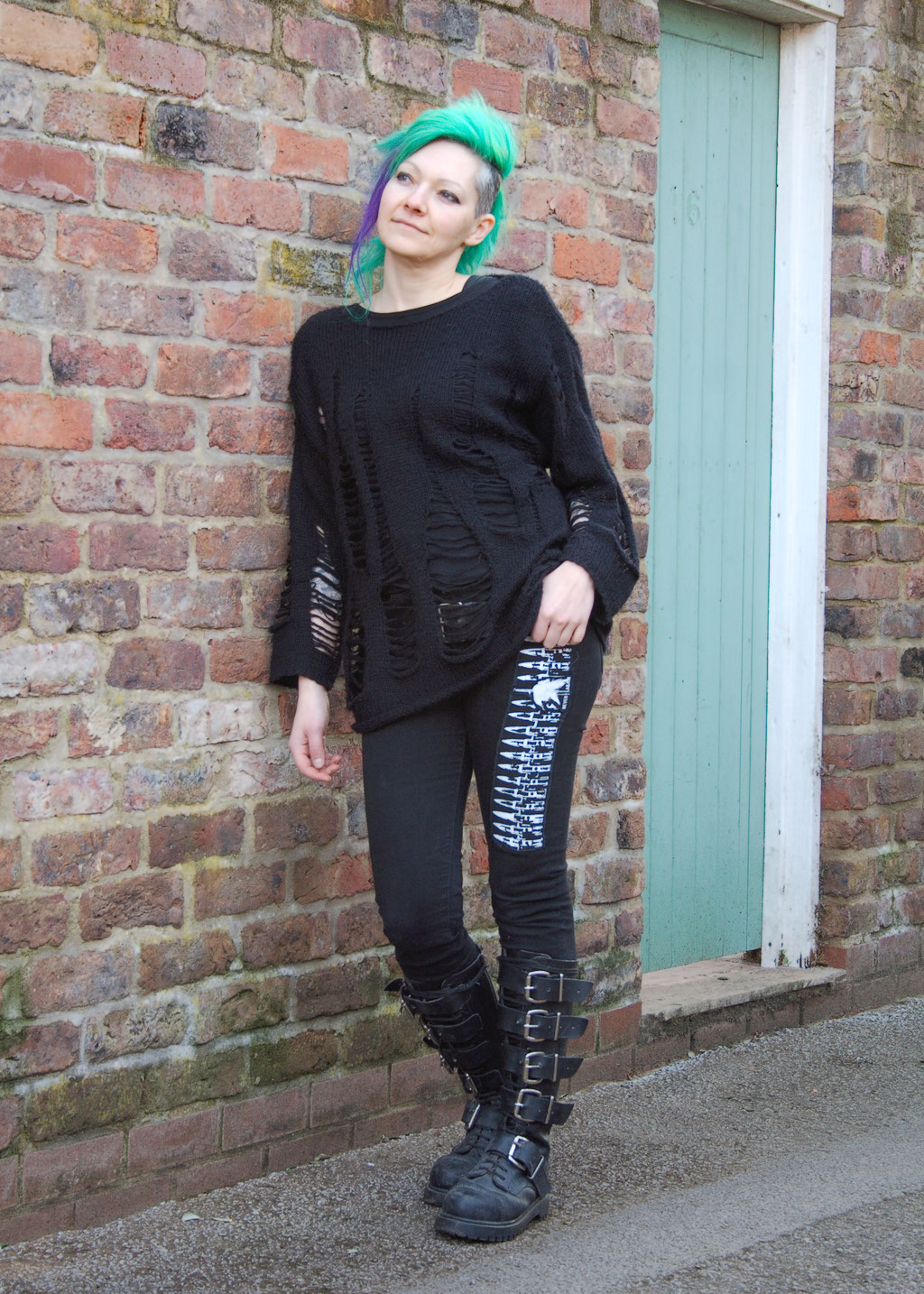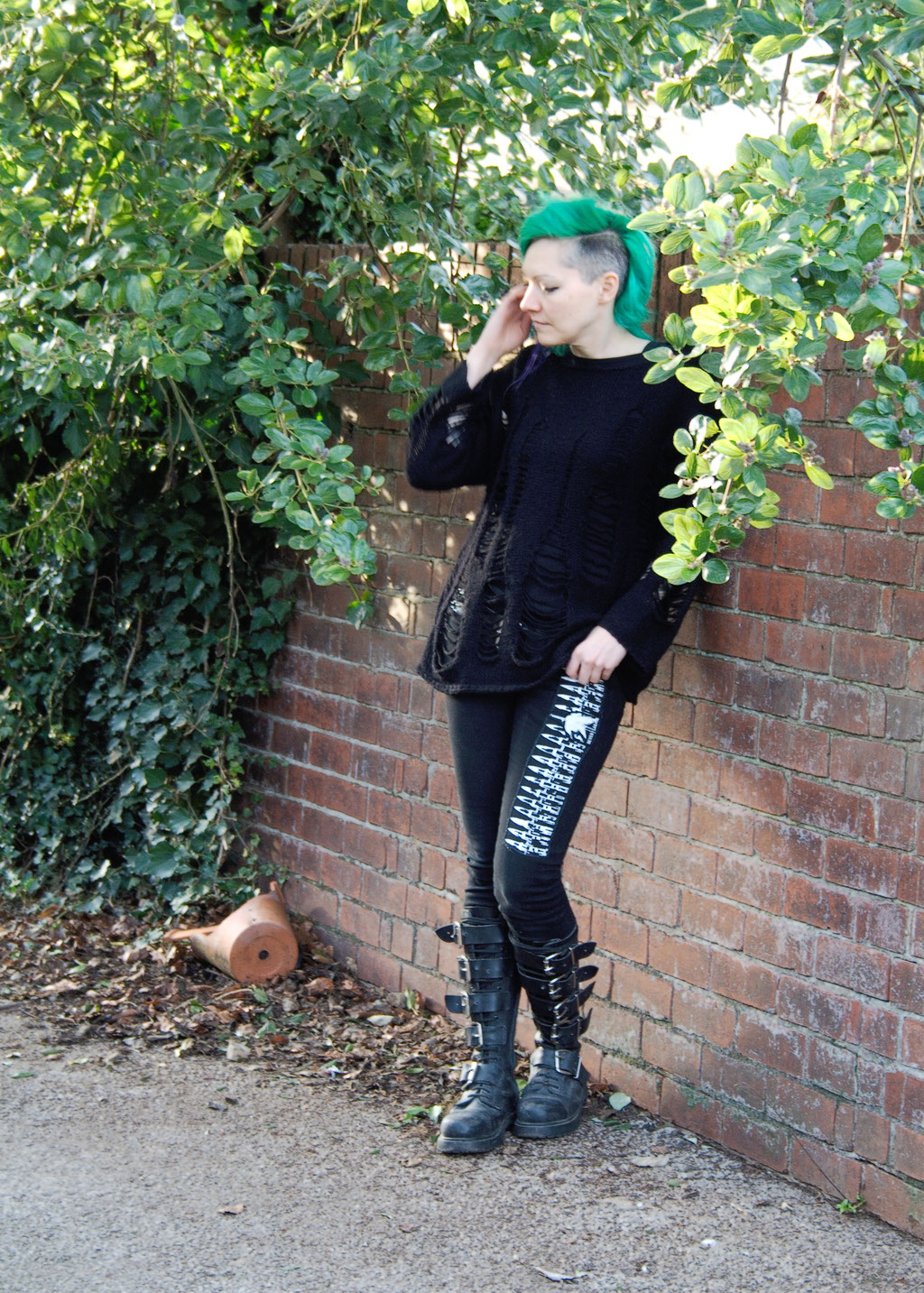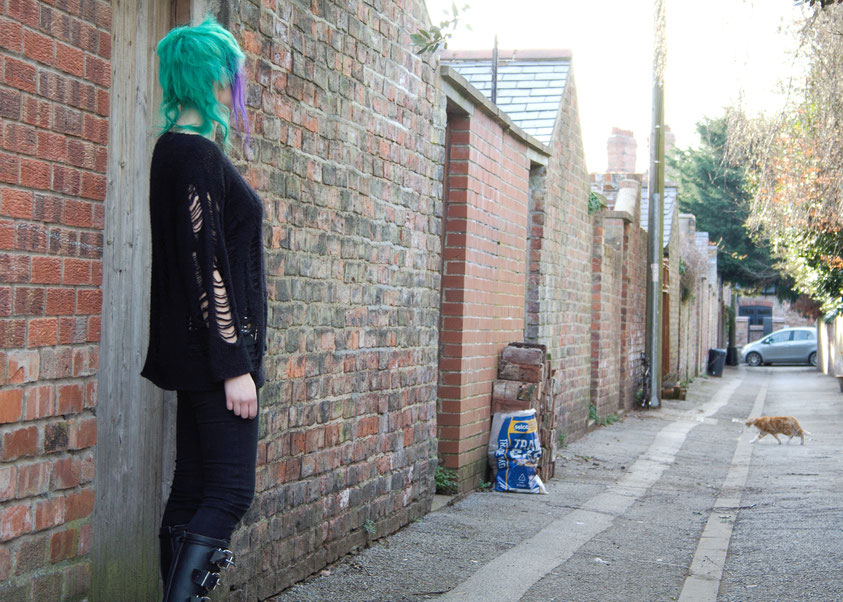 I think a wide jumper pairs best with tight-fitting pants. The outfit was inspired by Raven of the Netflix Titans. That's why I pulled out my buckle boots from the back of my wardrobe. I haven't worn them in about two years, I guess - well, the last one doesn't really count.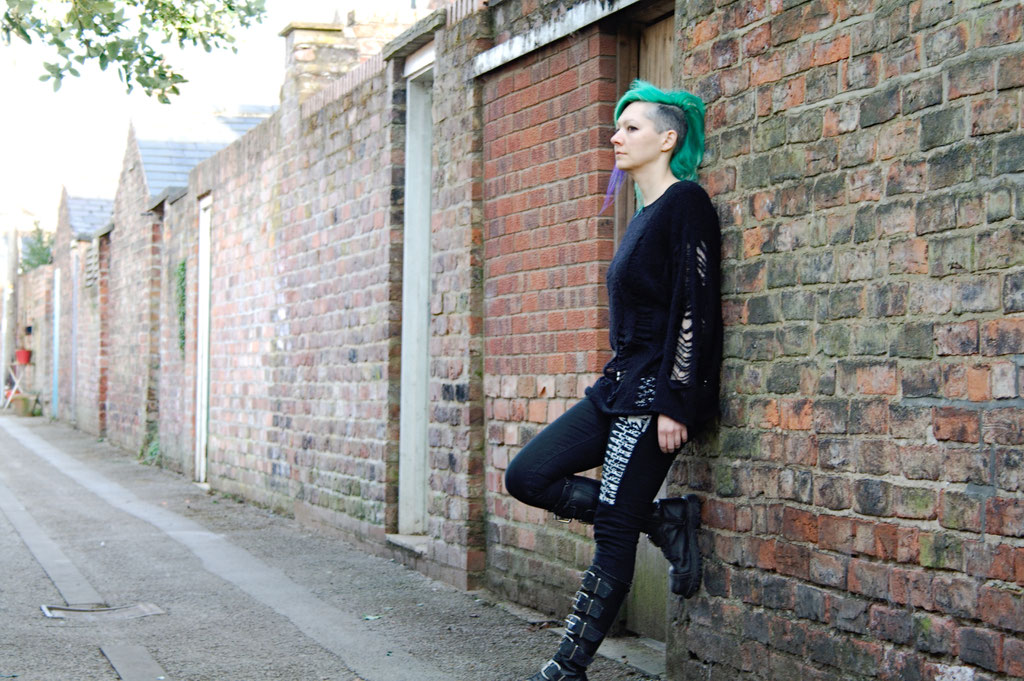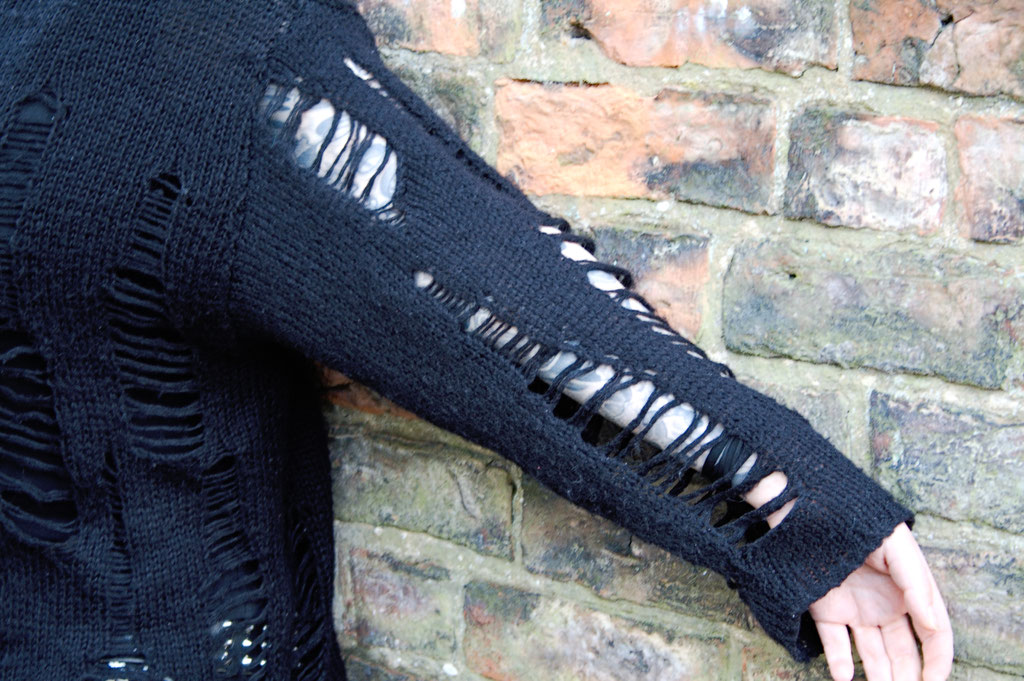 I'd swap the boots for a pair that's a bit more comfortable yet still chunky for work. And I'm wearing a grey long-sleeve shirt underneath, since it's only March.
Did you ever find a second-hand piece that could have been from a goth brand?
---
Zebraspider Updates
Don't miss any new one-of-a-kind design! Be the first to know about shop updates, events and the best blog posts by joining the email list!
You may also be interested in:
---