We all know battle vests/jackets and crust pants, but if you like collecting patches as much as I do, you'll eventually run out of space - and jackets. There are so many other things that look great with patches, too. In this blog post, I have compiled 5 ideas were to put all the printed pieces of fabric with band names, logos, political messages or just decorative motifs.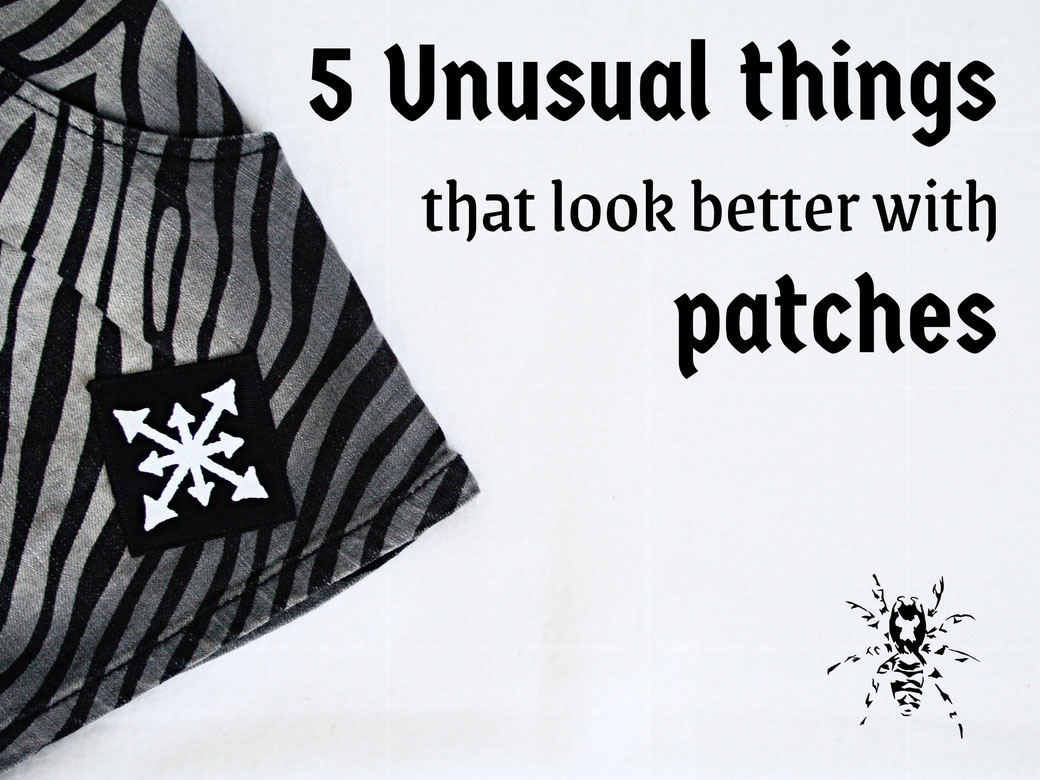 Give me Tea - Shoulder Bag
I found this plain black canvas shoulder bag in a thrift shop, and it has the perfect size for me and lots of pockets. The patch is from Cat Coven - there is a coffee version too. ;) But I love my peppermint tea and got the mint pin from Pretty In Punk. All kinds of basic bags are great for patches and pins. Just make sure you don't accidentally sew over inner pockets or buckle the lining.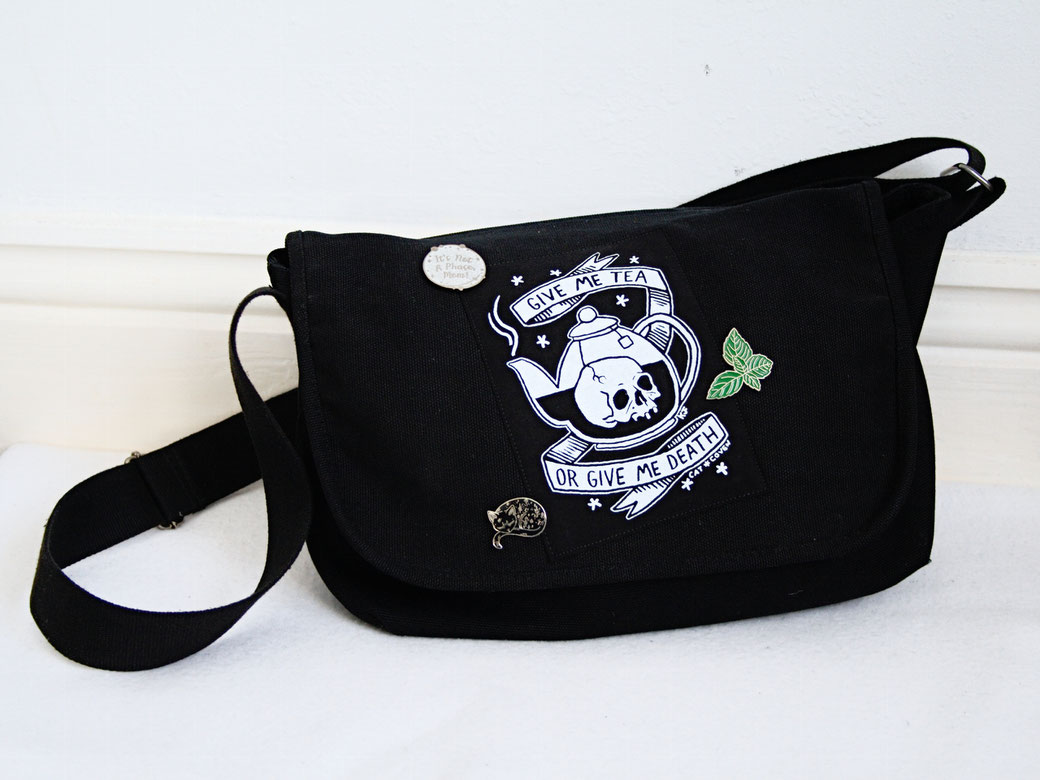 Night Sky - Beanie Hat
I cycle to work all year round, so this beanie hat with reflective fibres is fantastic on cold, dark nights. The winter moon patch was from a collaboration with Lady Revenga a while ago. I printed these for some exclusive surprise boxes and kept two imperfect ones. It was good that I stretched the hat while sewing, so the patch sits just right when wearing. Keep that in mind for all knits.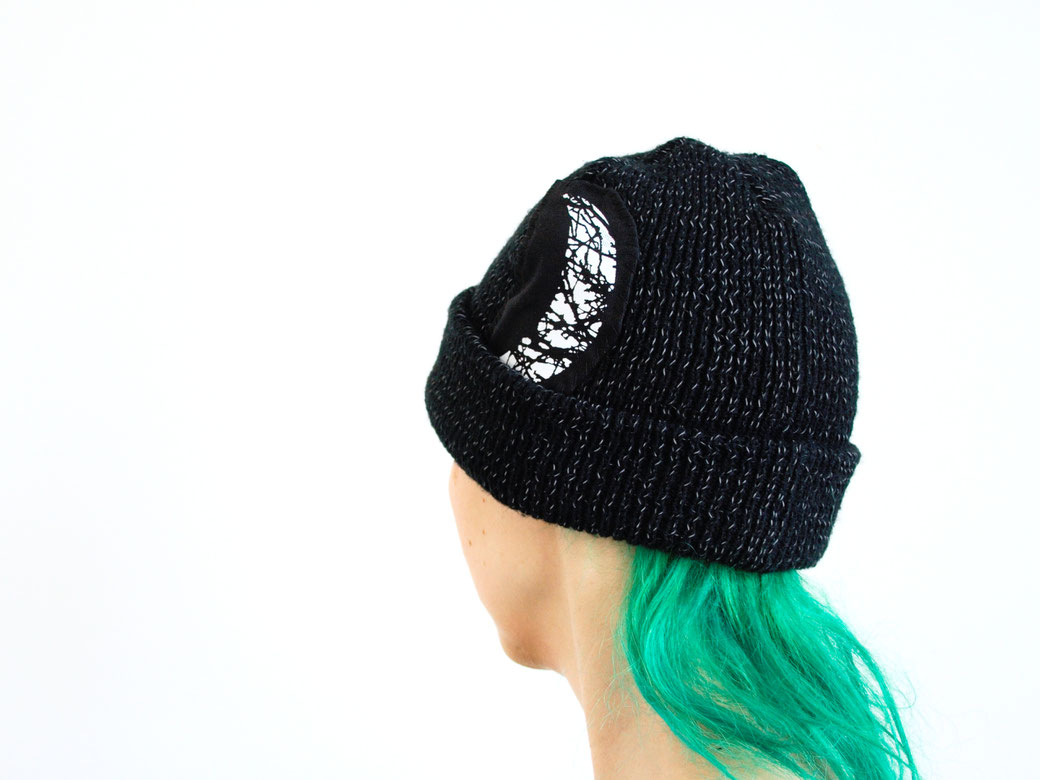 Extra Pocket - Denim Skirt
You can also use a patch to create an additional pocket. It's best to use a larger and sturdy patch for this. Grey zebra and studs already made a fabulous skirt, but something was missing. I added not only the patches but also a zipper and a D-ring. First, fold the top edge twice and fix it with a seam. Then, sew the patch on like usual; I reinforced the corners. (I'm not sure if I keep this one, it a bit too large on me.)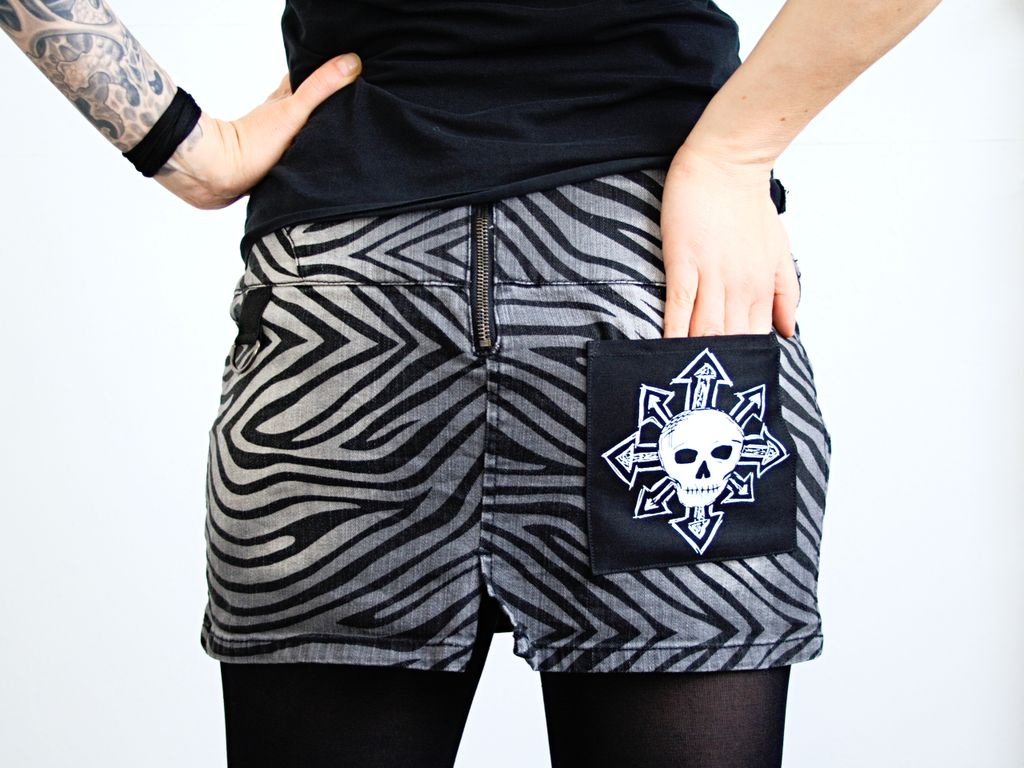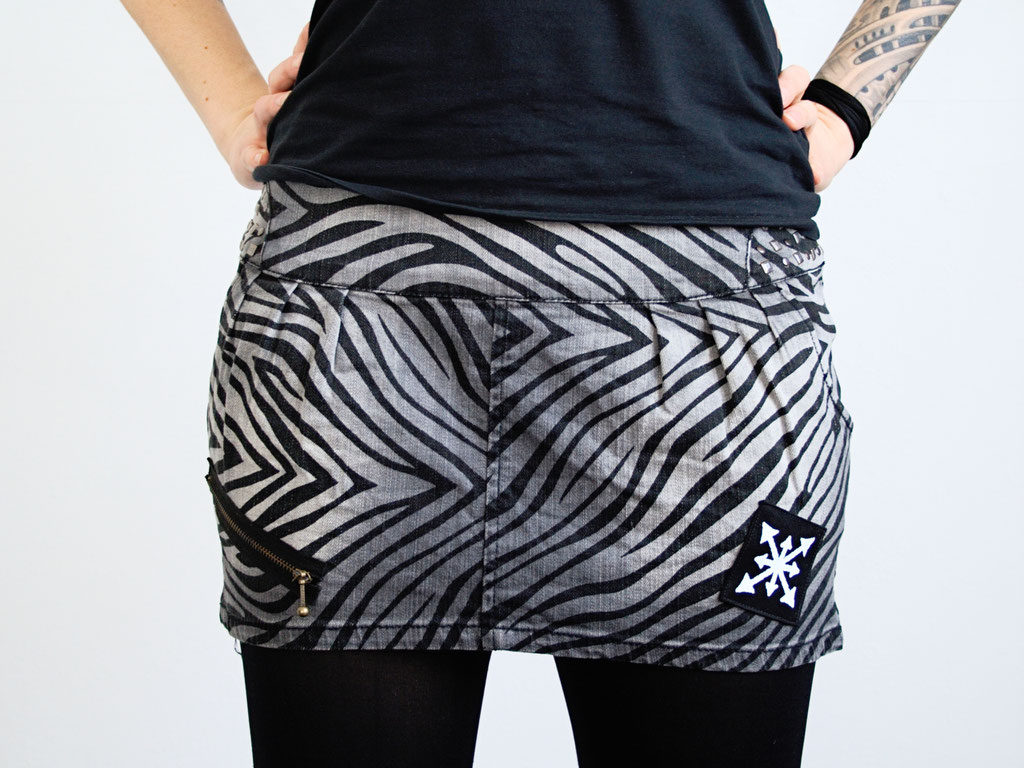 Patched up Baseball Hat
This one is my boyfriend's work (and head). It started out with a plain black cap that got more and more decorated over the years. With the fabric cut right next to the designs, the patches are covering the whole area now. You don't need to stitch this by hand. It's all machine stitched with zig-zag and let the edges fray for a cool look. It's even possible to sew onto the shield; in this case, the patch is on the bottom side.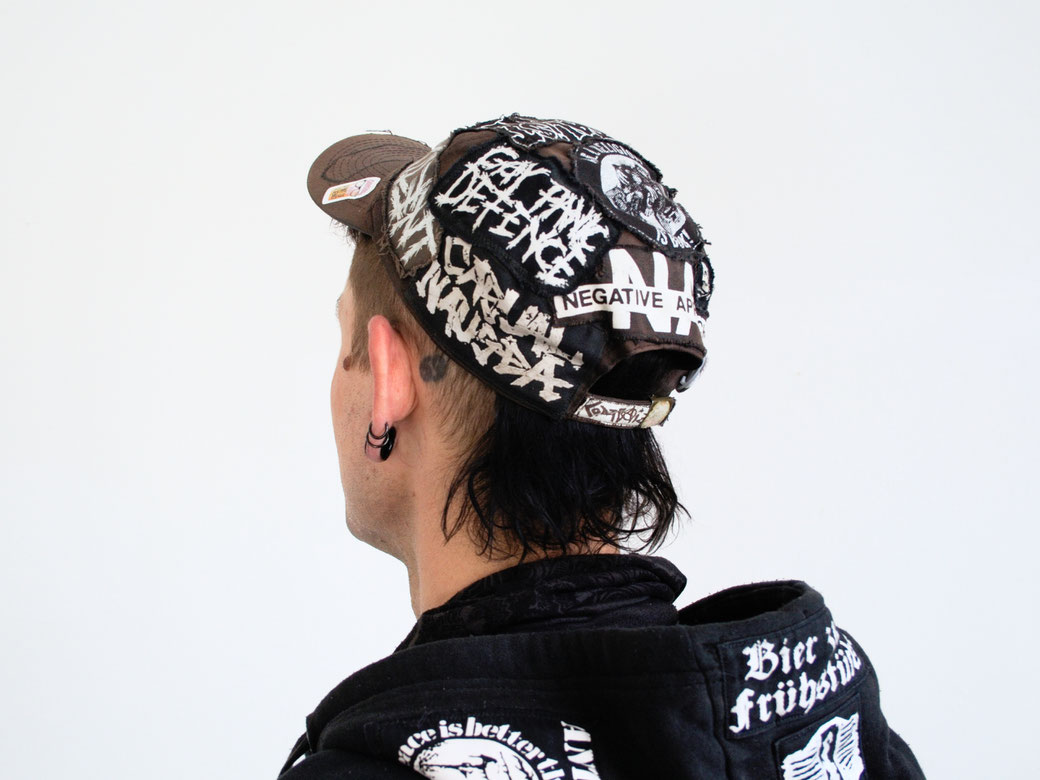 Crust Punk - Bathrobe
A bit fun for the end! Since I started printing patches, there was some trial and error - and a lot of misprints. A basic black bathrobe is also very dull, I thought. So this one got a collection of my designs. Even though there are nine patches on this, it doesn't look like much, but it's probably just the beginning. I also used a zig-zag-stitch for frayed edges - no need to work precisely here. :D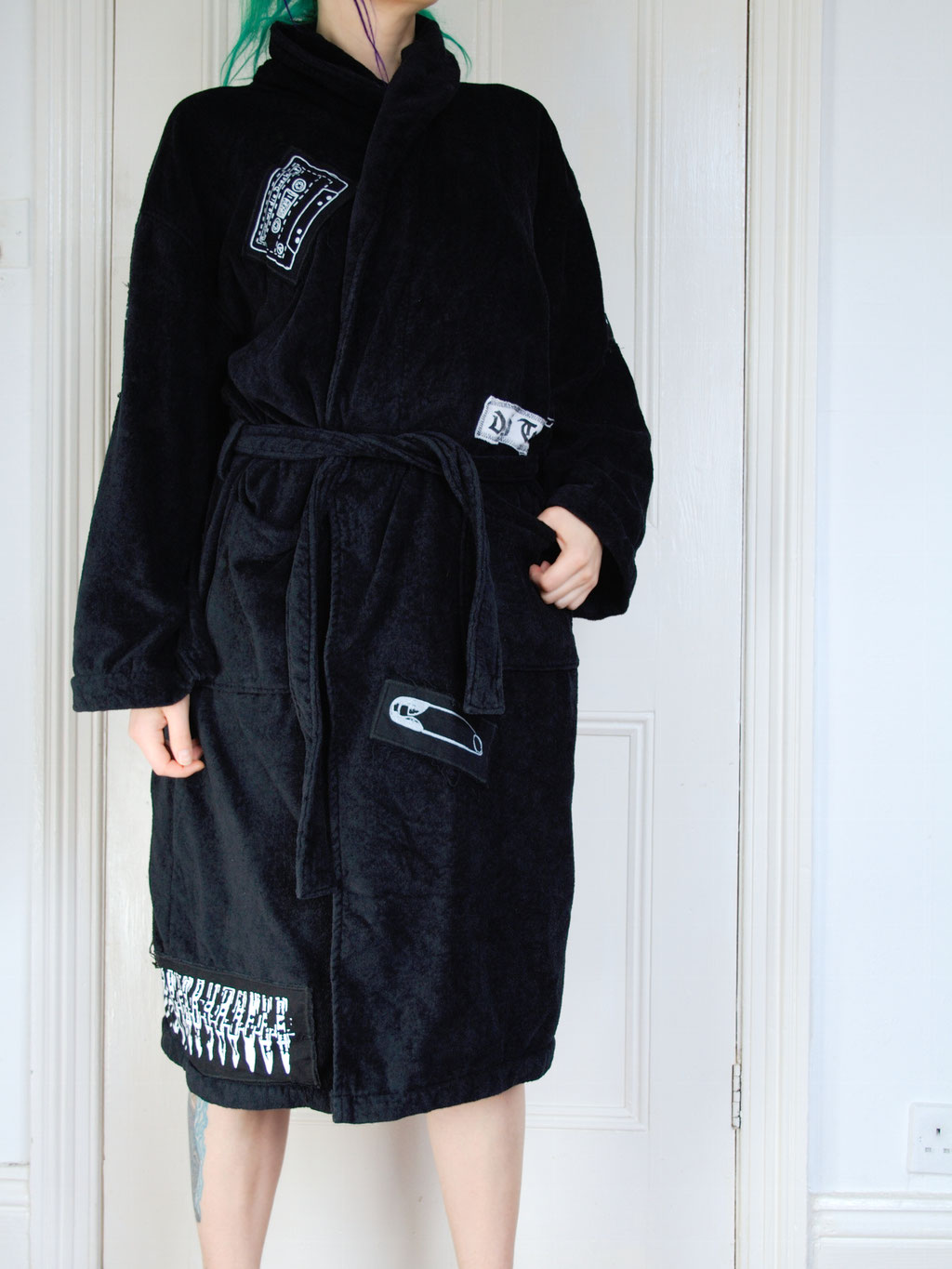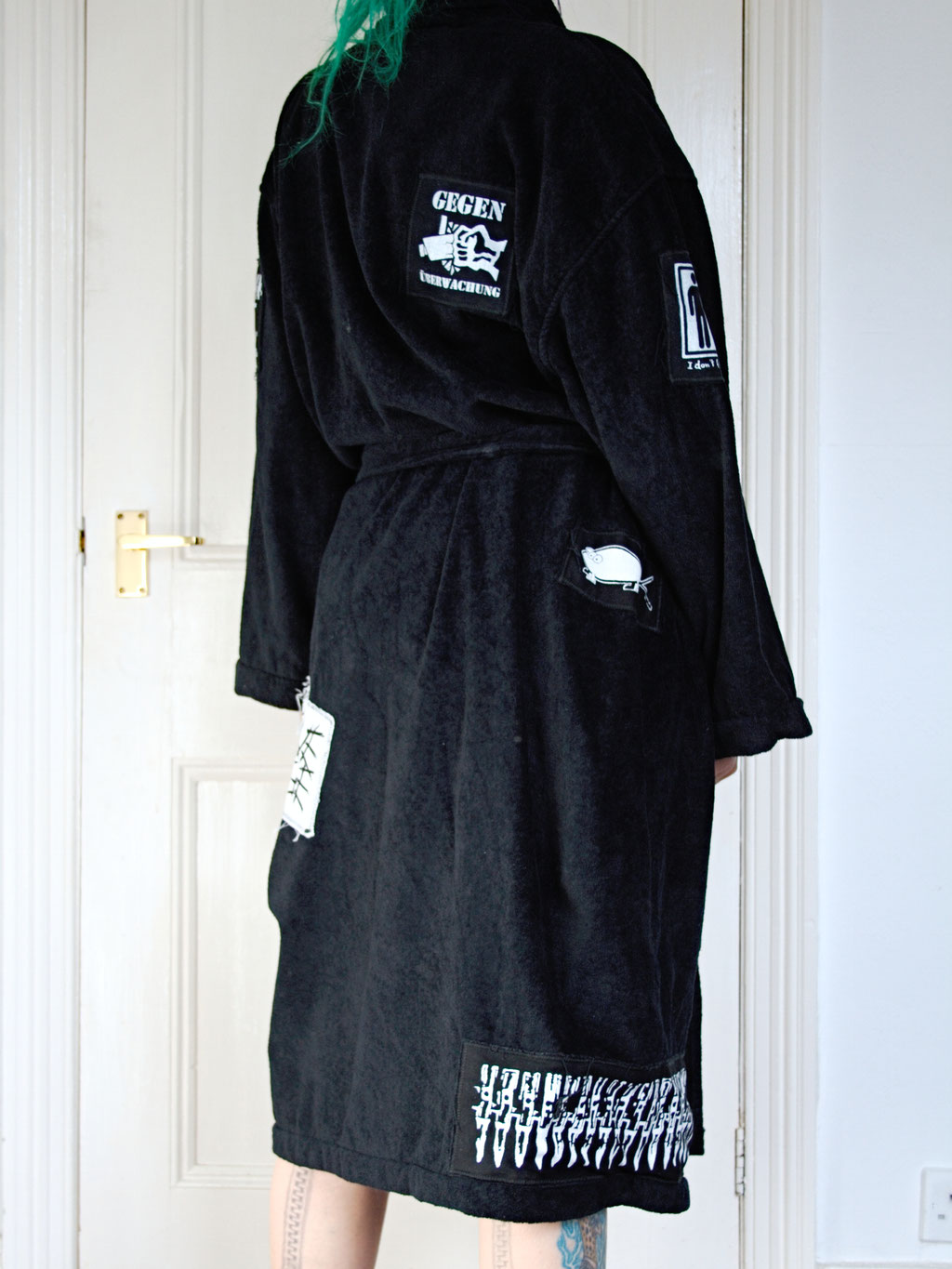 Where do you like to put patches? Any more unusual ideas?
My stash isn't getting smaller, but I still have a few projects to work on.
---
Zebraspider Updates
Don't miss any new one-of-a-kind design! Be the first to know about shop updates, events and the best blog posts by joining the email list!
You may also be interested in:
---