Today you will get a look behind the scenes again. I have written about pattern design before, showing you the final fabric and telling a bit more about my approach from sketching to digital work. I wanted to create more patterns for my products for a while now but never got around to finish them. I have so many ideas on my list that I made it into a 100-day project that started on January 1st.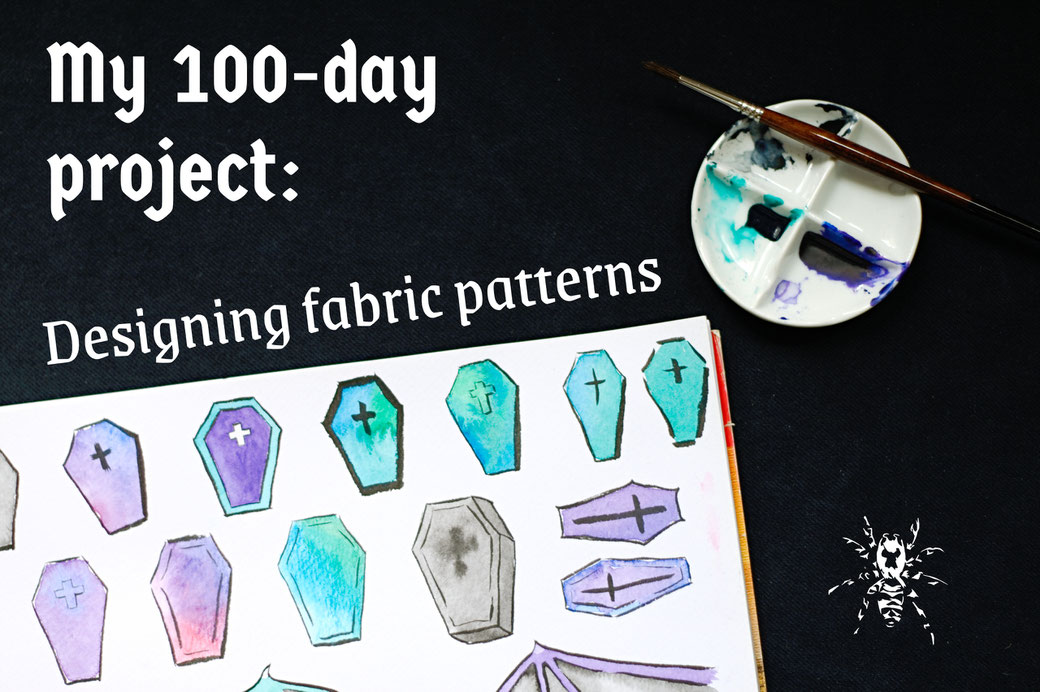 What is a 100-day project?
There is a kind-of official thing out there to create art 100 days in a row and an online community to share. I'm often doing things my own way, and the only rule is to create something for patterns for 100 consecutive days. This is a long time for me to focus on one thing. But the idea is quantity over quality here, and with time, I'll improve my skills, have fun and hopefully a range of completed patterns.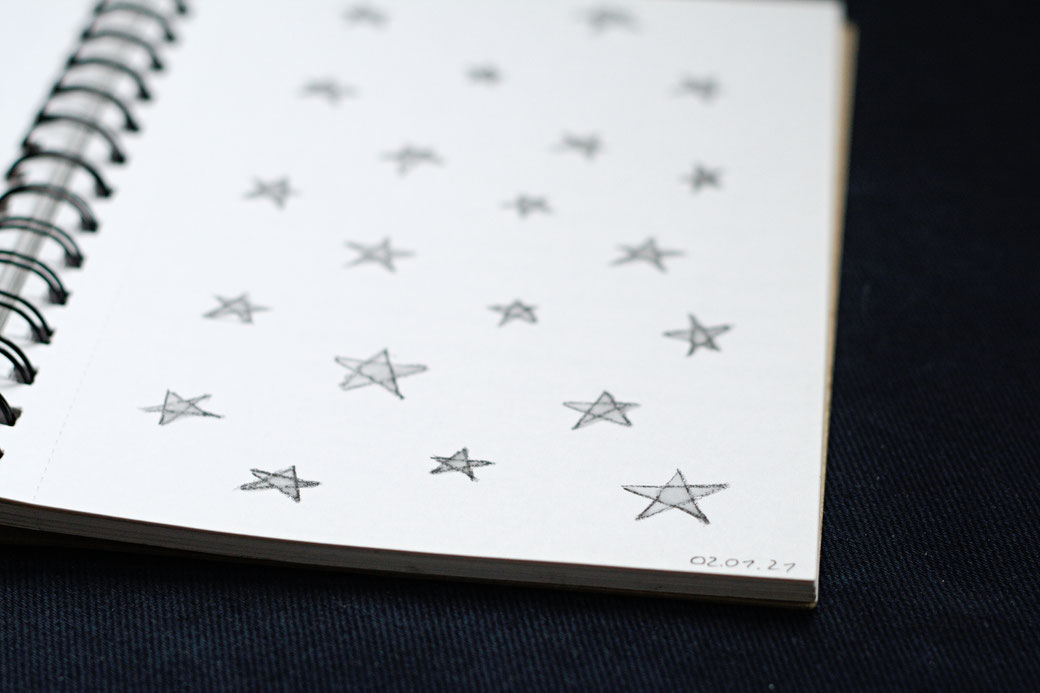 My pattern project
I started deliberately small with a (growing) list of ideas and some doodles every day. The doodles turned into sketches, ink drawings and colour studies. I rearranged my watercolours, threw out all brown tones and added the vivid purples and turquoise tones that I love so much. This project is very open to experimentation, so I tried many different art materials to see what I like best.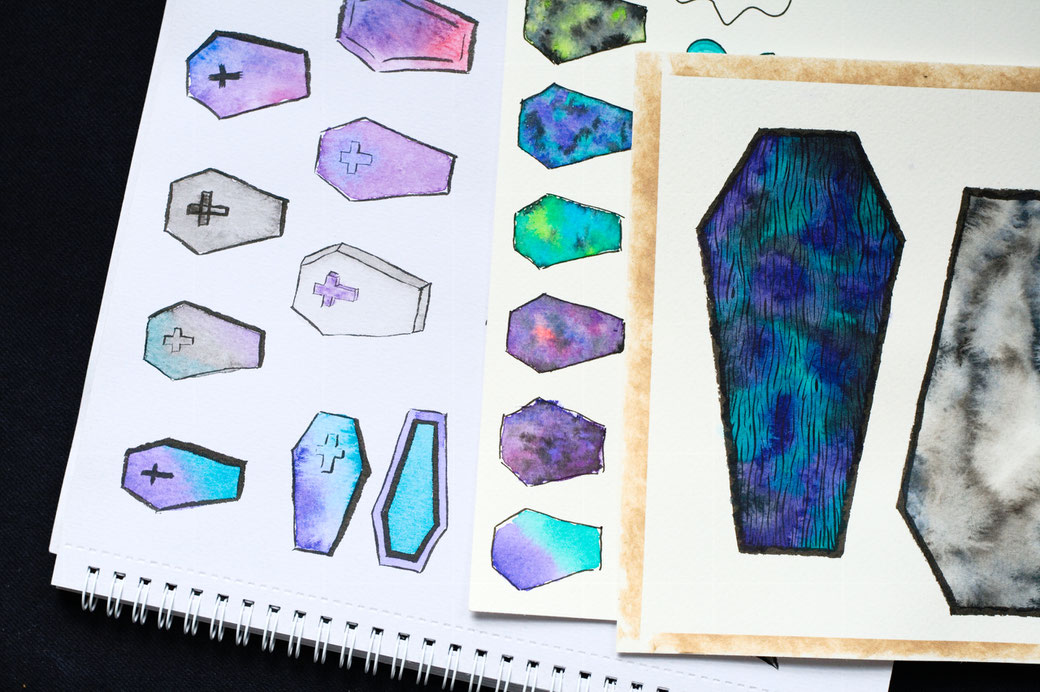 What went not so well
I have to admit, some days it was really hard. Between my work and making products for the shop, there often was not much creative energy left at the end of the day. I prefer to create in the morning, but it's good to be prepared with tools and ideas for something quick and easy when that's not possible. I missed three days in the first half and will add those to the end.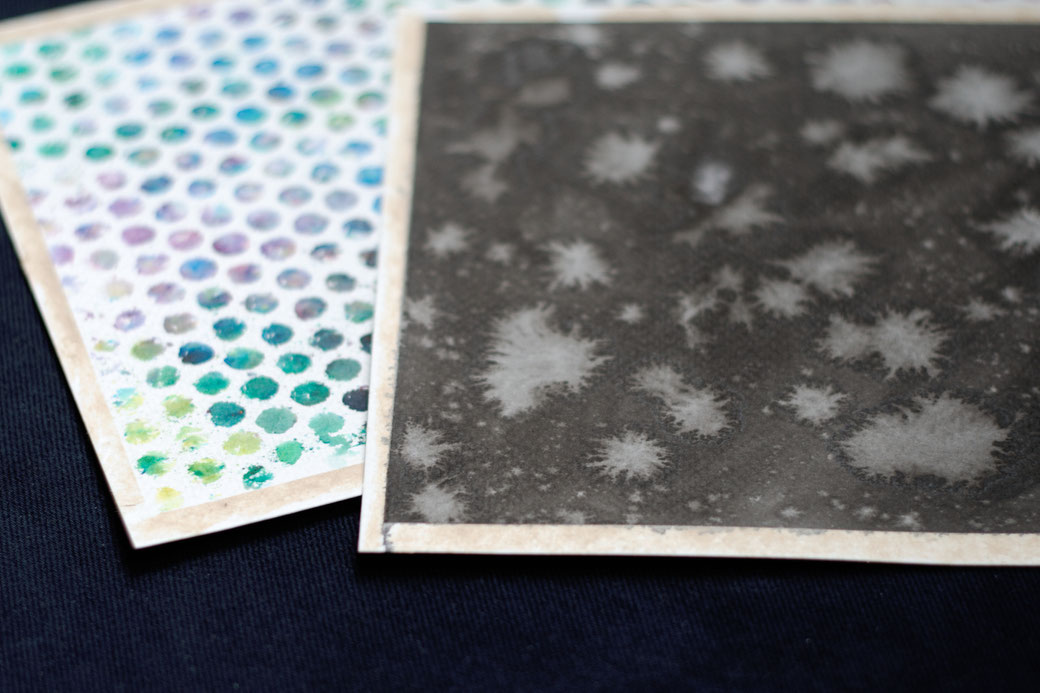 What went well
After 52 days, I have four finished sets of repeats, even more, when I count in all the colour variations. My creativity is growing, and I get more and more ideas. I see my art and style evolving. Individual motives are not the only way; I have also worked with full sheets and photos taken with my phone. The best part is that I have already ordered the first pattern on fabric.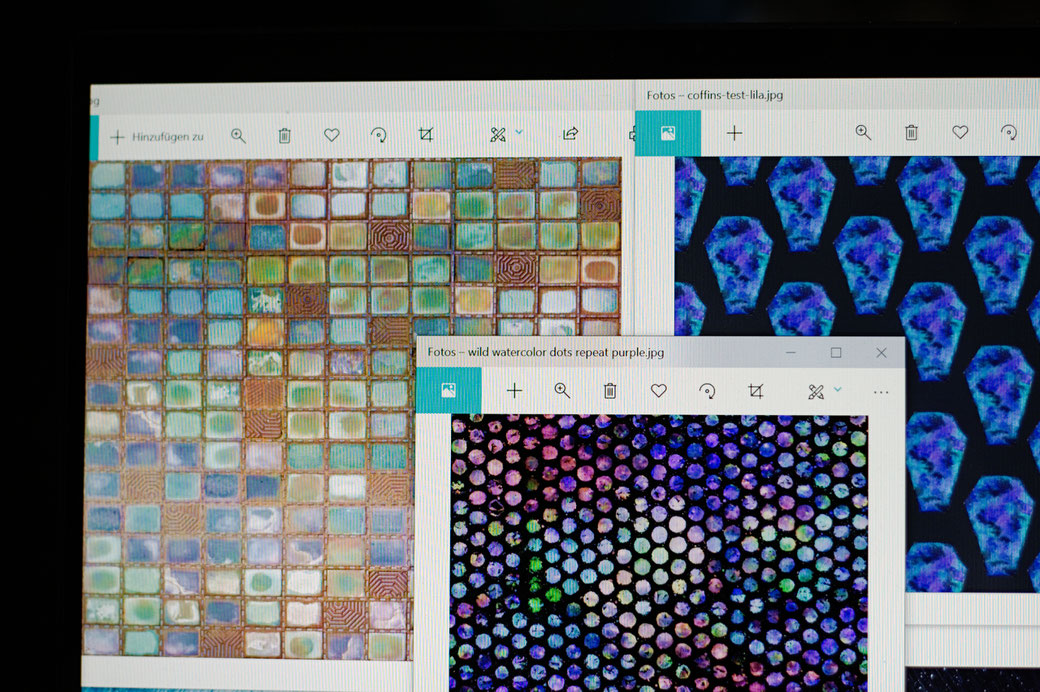 What I learned so far
Black ink and watercolours are my favourite tool at the moment but require time. For me, it's easy to put the repeats together; creating the original artwork is the hard part. I might make things too complicated with my perfectionism. Maybe that's why I hesitate to ink a few great sketches. I also learned how many test prints it needs to get the right purple in CMYK.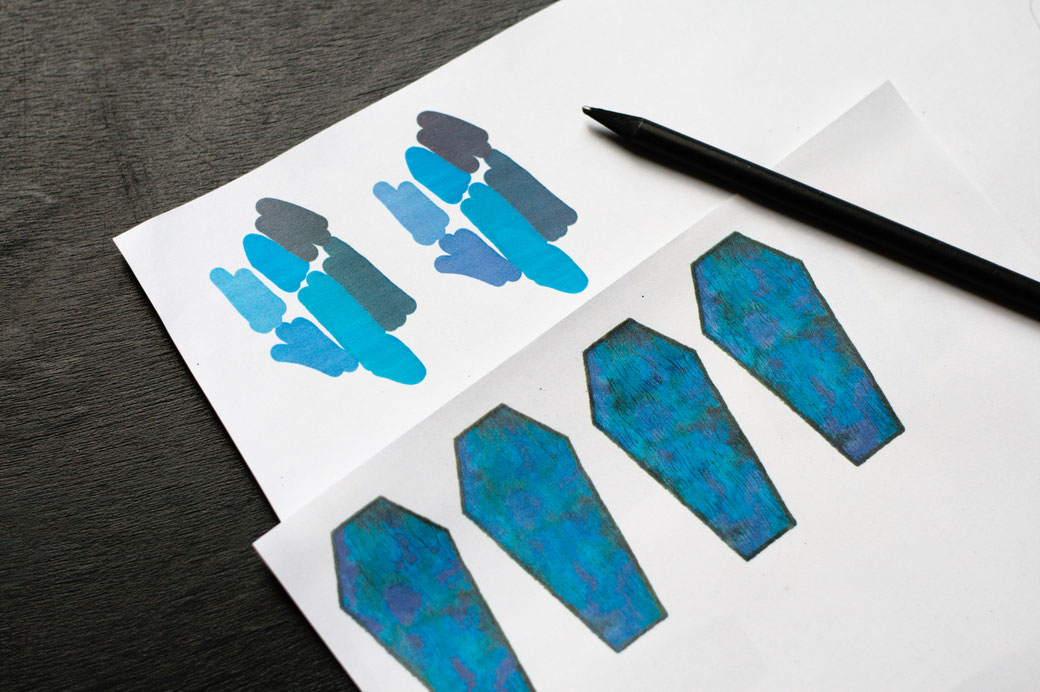 What comes next
There are many patterns in the works that I haven't shown anywhere yet and some sketches I like but don't know how the design will be. I shared this one on Instagram a while ago. The goal is to print the best ones onto fabric, of course. Full colour is possible with digital printing services. There will be other patterns in black and white that I will do myself with screenprinting.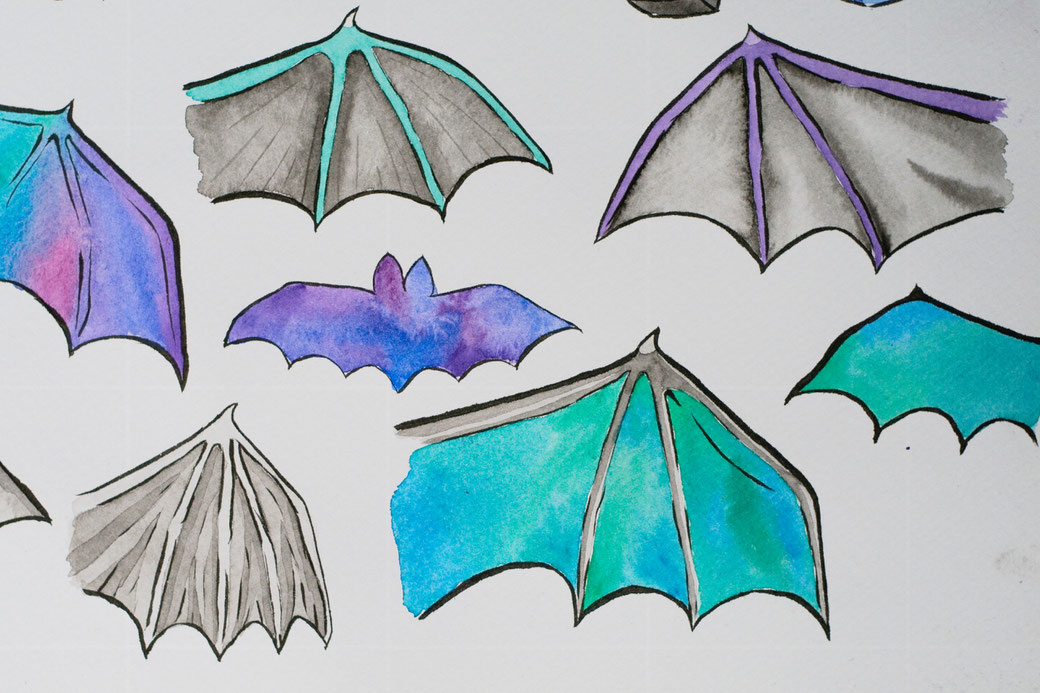 I hope you liked today's post. I will report again once the 100 days are over.
Let me know what colours and motifs do you like on your clothes?
---
Zebraspider Updates
Don't miss any new one-of-a-kind design! Be the first to know about shop updates, events and the best blog posts by joining the email list!
You may also be interested in:
---