This post is mostly for my readers in Germany because you can now get my patches and some other products without worrying about international shipping and customs fees. I'd like to introduce the Punkrock-Shop, which is both an online shop and a market place for punk music, clothing and much more. As a place from punks for punks, I am happy to be a part of it and hope it keeps growing.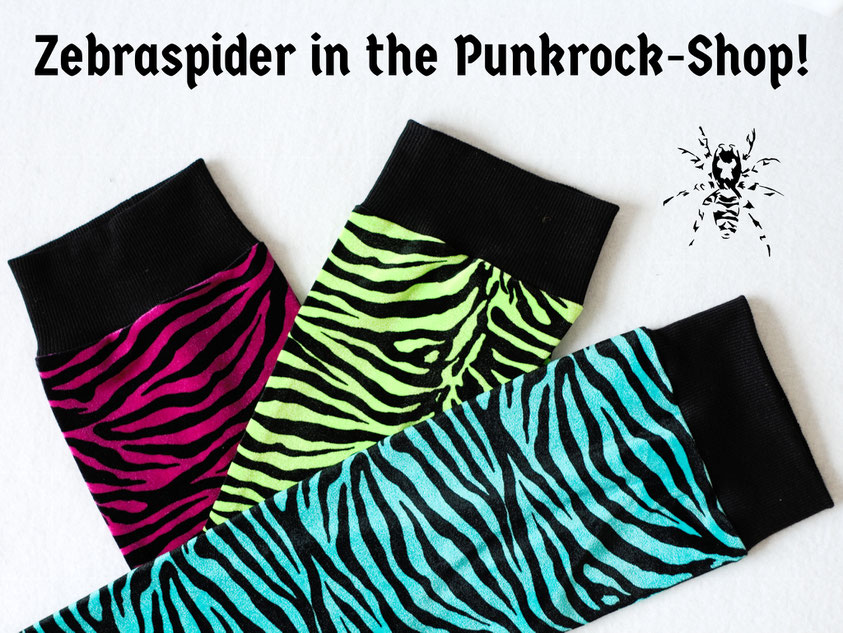 Donald, you might know him from the from Punks'n'Banters comics or other projects, had the brilliant idea to set up a place for bands and other artists to sell their merch easily. There are two options: Everything in the main shop is stocked and send out from the headquarter. The marketplace works like eBay or Etsy (but without the high fees), you get your stuff directly from the artists.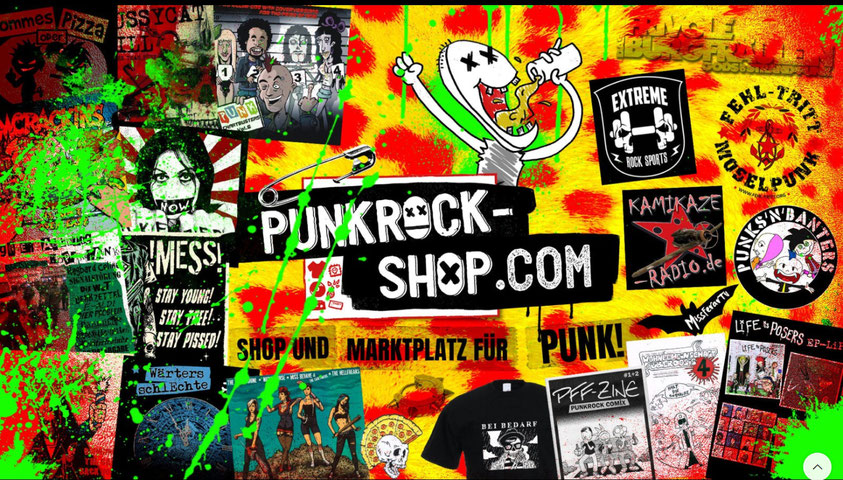 Last year, I sent a large packet full of patches and accessories over to Donald. Now, everything is online and ready to buy. First, there are 16 different patch motifs (some are in German anyway), including the famous bullet belt. Badges are available in five designs. The advantage of patches and badges is that they can be shipped in an envelope for just 1,19€.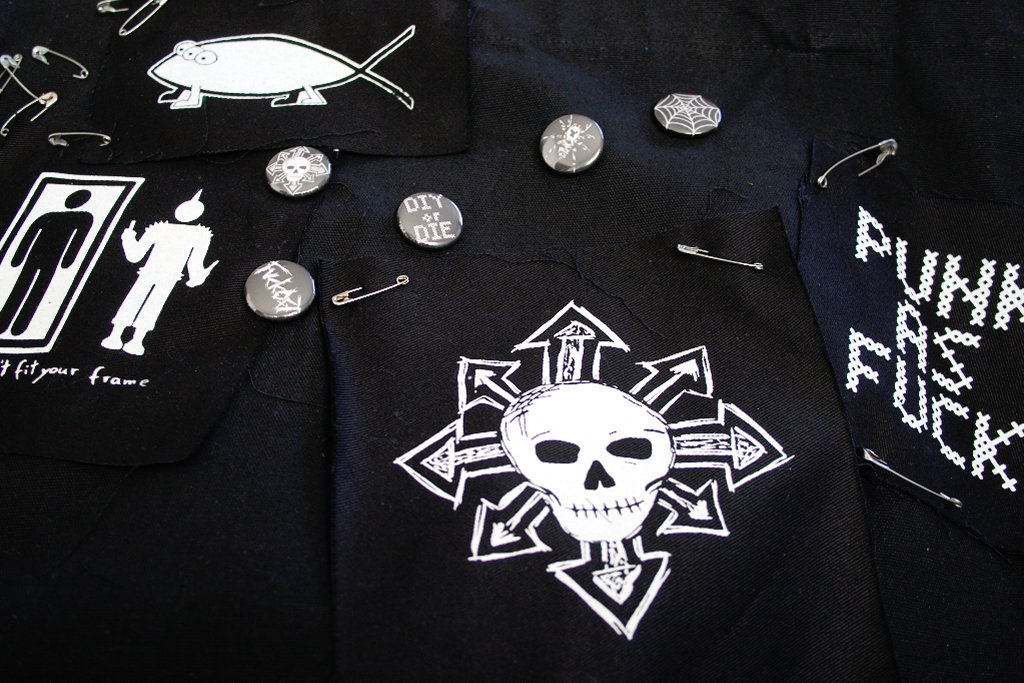 The organic tote bags with the bullet print are also a classic I have been selling for some years now - they're versatile and cool. My legwarmers are usually one-of-a-king pairs, so I'm keeping it that way. The zebra velour fabric is so soft and stretchy, perfect for keeping your legs warm with style. They are available in three colours: lime, magenta and turquoise.
If you have a band and your own merch, check out the selling section. Maybe you're creating something else and think about joining Etsy or starting your own online shop. Then it might be something for you, too.
I'm not planning to stock up soon, but if there's something you're missing, let me know!
---
Zebraspider Updates
Don't miss any new one-of-a-kind design! Be the first to know about shop updates, events and the best blog posts by joining the email list!
You may also be interested in:
---