Usually, I introduce new designs on the blog before or when they hit the shop. Last year, I didn't manage to do that because I was so busy sewing and then things sold so fast during the market season. I take photos of everything so that I don't forget what I created. As much as I'd like to show all things, to avoid disappointment, these are only the designs that are still available: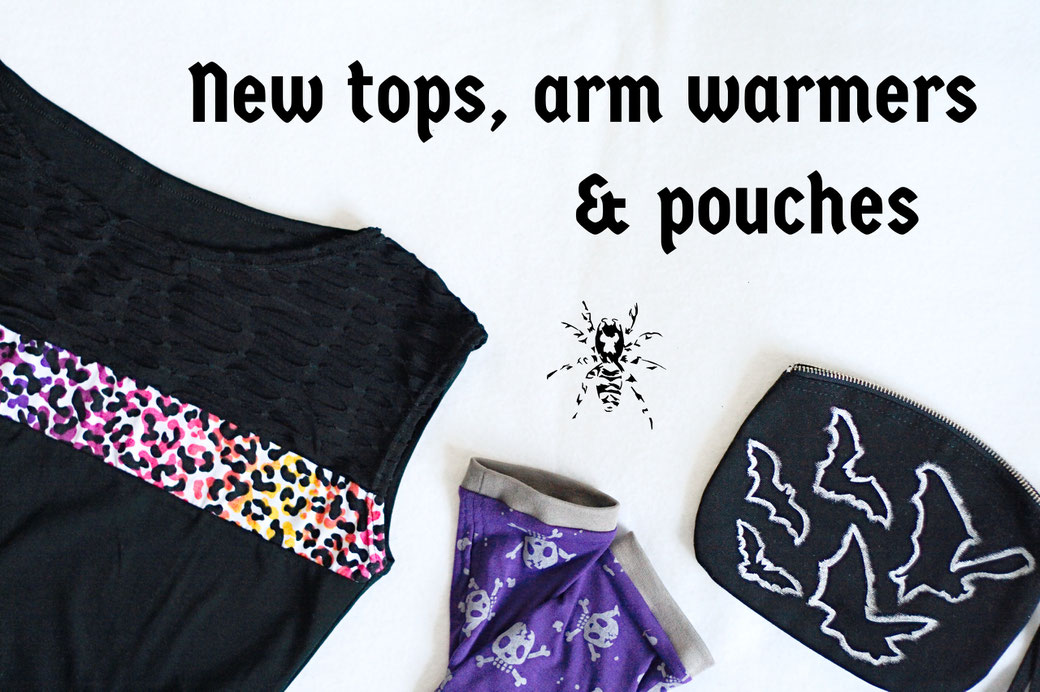 Leopard Tops:
Leopard print was going strong with the tops this year, it's still one of my favourite patterns, and yours as well it seems. I made the Leo & Mesh Tank Top after a watercolour sketch I did a while ago. With the two images next to each other, it looks that it came out very close. The print is so colourful that it needed a lot of black for balance, and the mesh has a cool, double-layered structure.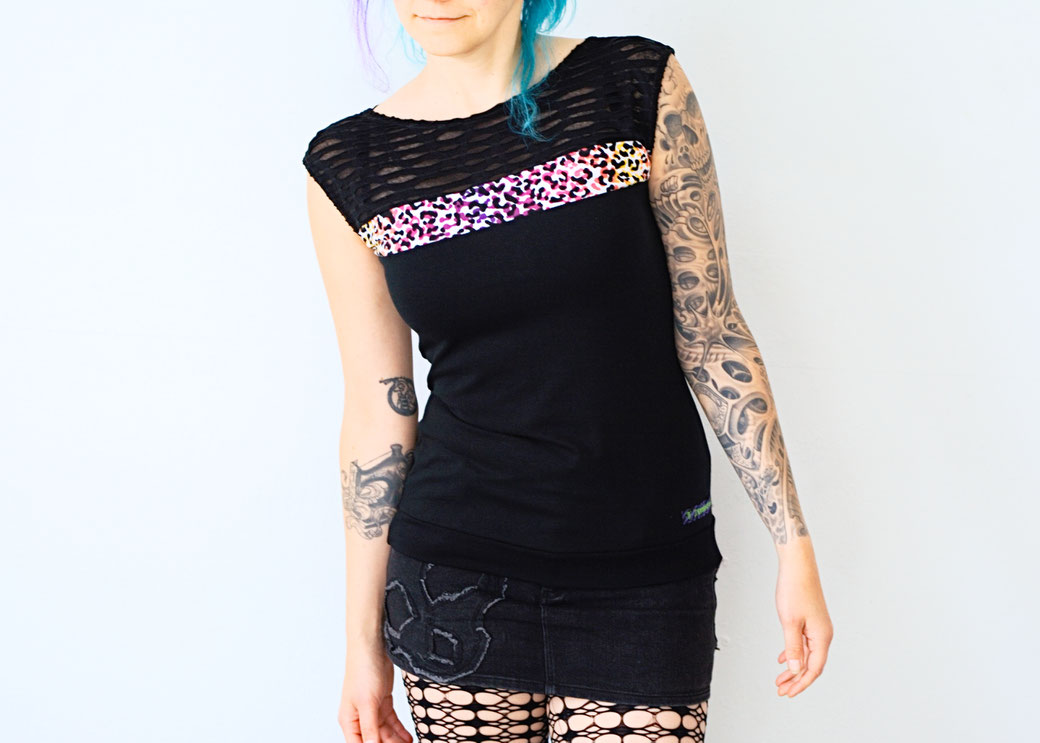 The Batwing Jumper is a piece that I almost kept for myself. This one in size M-L sits so comfortably on me (a medium), and I love the eyelet tape running down each of the wide and extra-long sleeves. It has already sold, but I have just enough of this cheetah-printed fabric to make another one as a custom order. The advantage of this is that you can choose between the sizes S-M or M-L.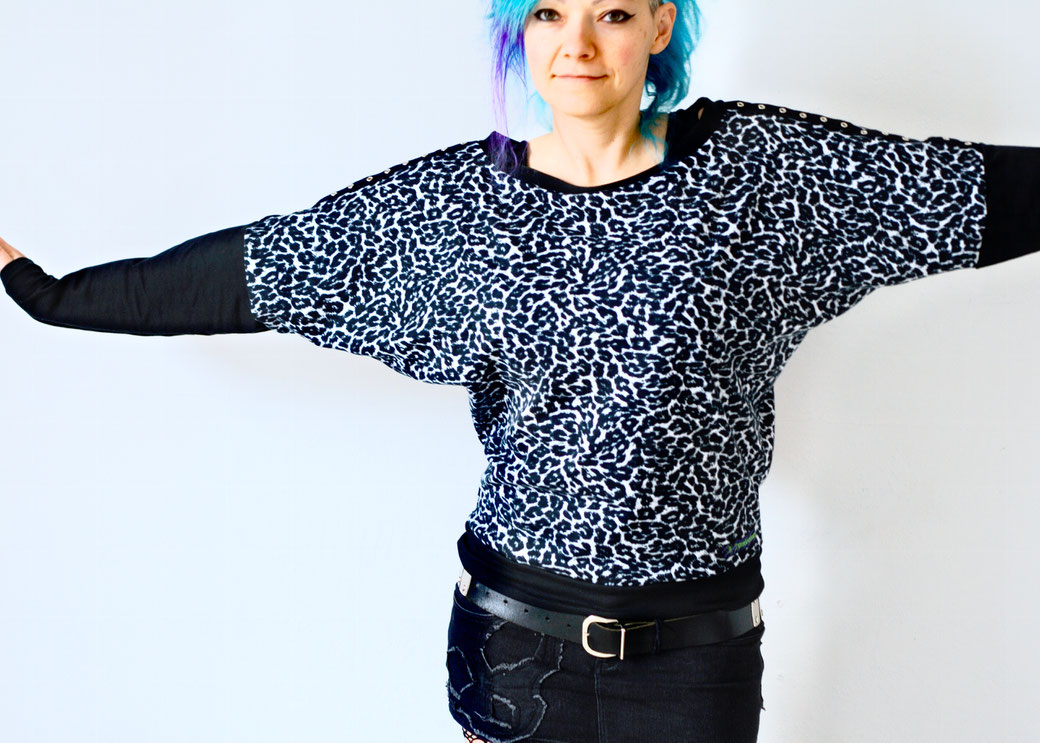 Last pair of Arm Warmers:
This year, I made not one but two batches of arm warmers because they already sold out at the first market (I mentioned last week). People grabbed the ones with skulls first. That's why I made sure to have some more in stock with different skull prints and colours. Now, instead of getting their own blog post, I'm showing you the last available pair. Skulls on purple have a new loose form to fit a larger range of sizes.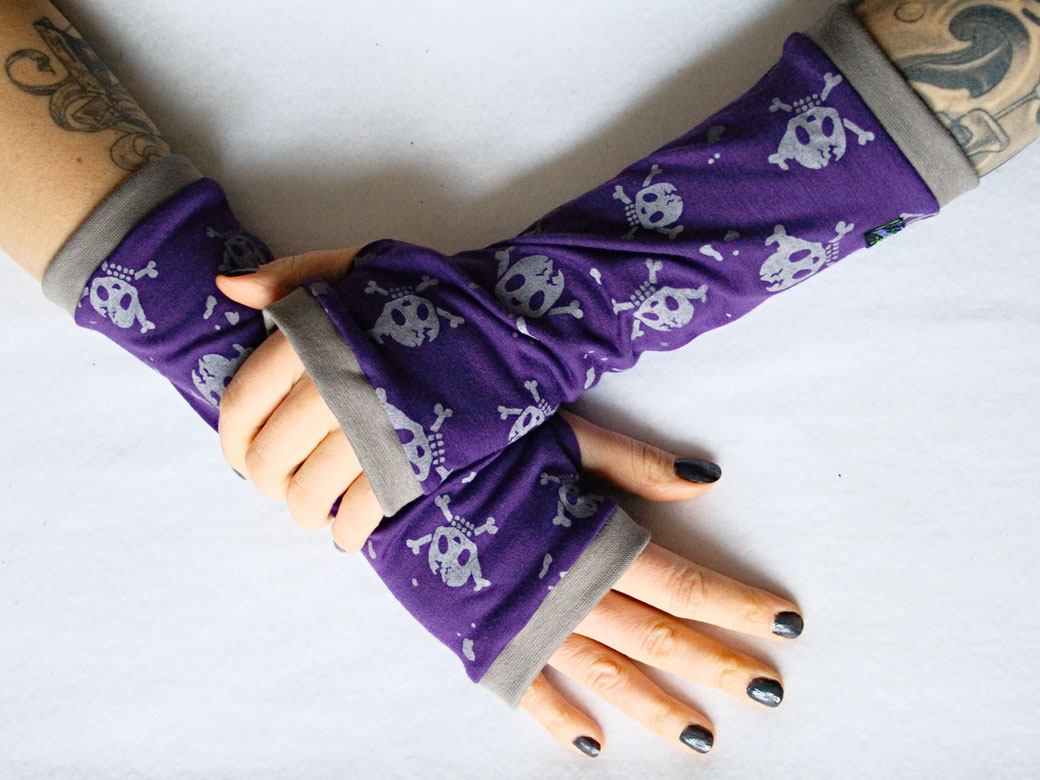 Organic Pouches:
I made some more of the organic canvas pouches with stencil prints that debuted last year. I use mine for a small sketchbook and pens. They are also useful for make-up and even big enough to fit a large phone. The spider one got finished with a hand-drawn spider web. Bats were understandably the most popular design for the pouches, so I added two in silver: the Shadow Bats and the Moon Bats.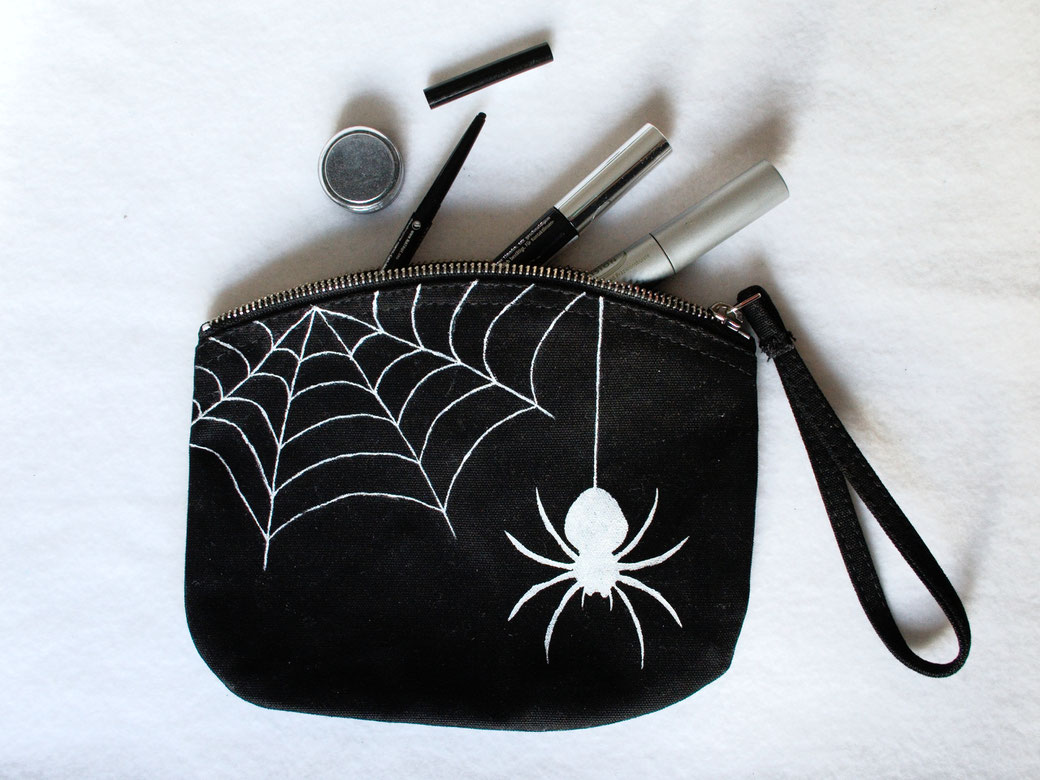 As mentioned before, the dystopian-inspired End of Other Times collection is in the shop as well, although a few pieces are still missing. For that reason, I'll introduce it at another time.
What designs you would like to see in 2021?
---
Zebraspider Updates
Don't miss any new one-of-a-kind design! Be the first to know about shop updates, events and the best blog posts by joining the email list!
You may also be interested in:
---