---
Sometimes I make things that I think are too "small" for their own blog post but still worth showing, so I take pictures anyway. It's the little sewing, crafting or drawing projects that also don't have a big story to tell with them, still there are interesting bits about their creation. A few things from last year that I haven't presented yet, are the patchwork pouch, black and white ink drawings and water colour Christmas cards.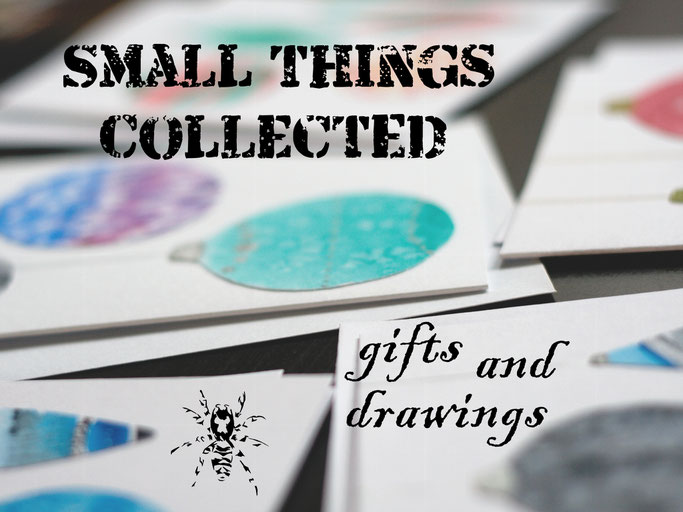 Patchwork Pouch
A friend of mine was following the tradition of jouneymen and -women. They travel for at least three years and a day away from home and carry all their belongings. On the weekend in September she finally went home, I couldn't go to Germany, so I wanted to make something as a gift. I've made a few patchwork zipper pouches from srcaps before and they've been popular in the shop.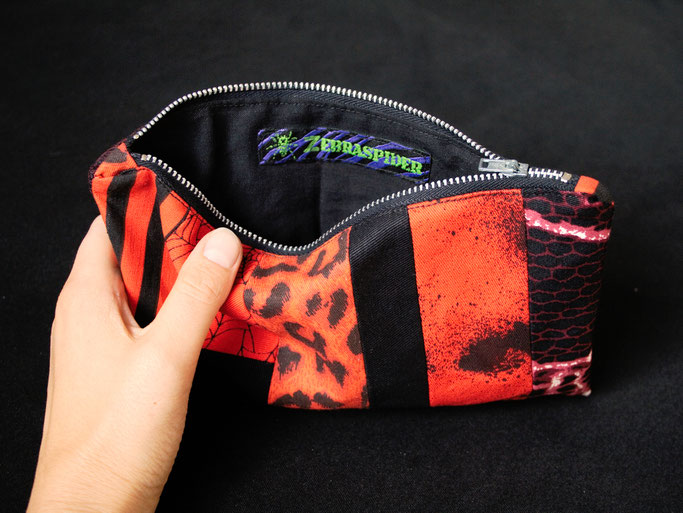 Usually they are black and white, because I have so many fabric scraps in this combination - mostly from the belt bags. But for this one I chose red and black. It includes classic stripes and leopard print, as well as hand-printed spiderwebs and splatters. Scraps are also perfect for the little pieces on the zipper. The lining is simply black and the label is inside because ithe purple clashes with the red.
Inktober 2019
You might remember my post about Inktober 2019. It started well and I was still confident halfway through when I showed you all my drawings up to that point. Shortly after that, something happend, but not in a bad way. I was asked to trade at the alternative market of the Tomorrow's Ghosts Festival in Whitby. I couldn't do the Friday but I was happy to have a stall on the other two days.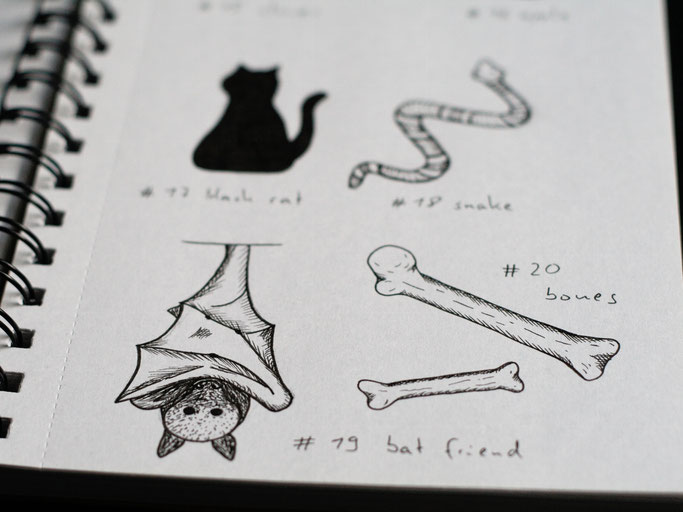 Because I wanted to make some more stuff to sell (pouches and arm warmers), I had no time for my daily drawings anymore. I tried to catch up in between with six small drawings in one page, instead of only two or three. Now that there is no full second set of drawings and they are rather simple, this page is it. I didn't feel I had failed the challenge. I drew more than I did for a long time and the market was worth it.
Christmas Cards
Every year, my family gets handmade cards for X-mas. When I was a child, I used to make individual gifts for all members of my family with a lot of different crafting techniques - happy times. Later it became just something small for everyone that I could do more quickly, like scented candles or a piece of my homemade soaps. Now that I live in the UK and work full time(+), I needed something simple and easy to ship.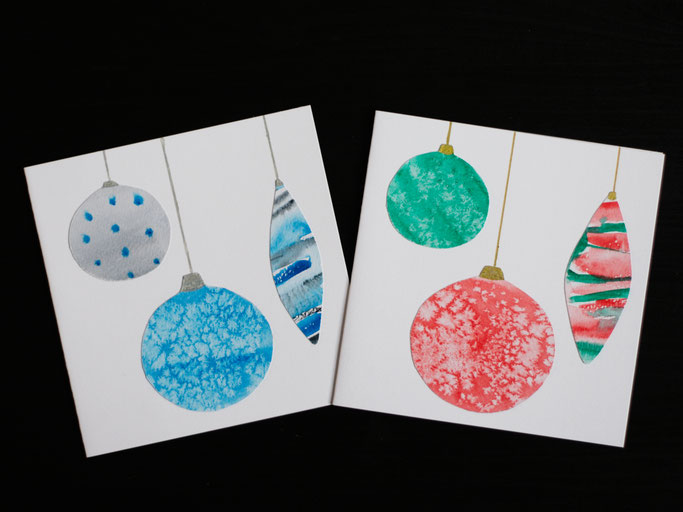 Christmas cards a very popular over here and when seeing them everywhere I got my own ideas. I've drawn silver on black one year and some trees another. Last year I played a bit with my new watercolours and had made some test squares. I painted some more with salt and dot patterns, cut out baubles in matching colours and glued them to the cards. Some combinations are more traditional, others really fun.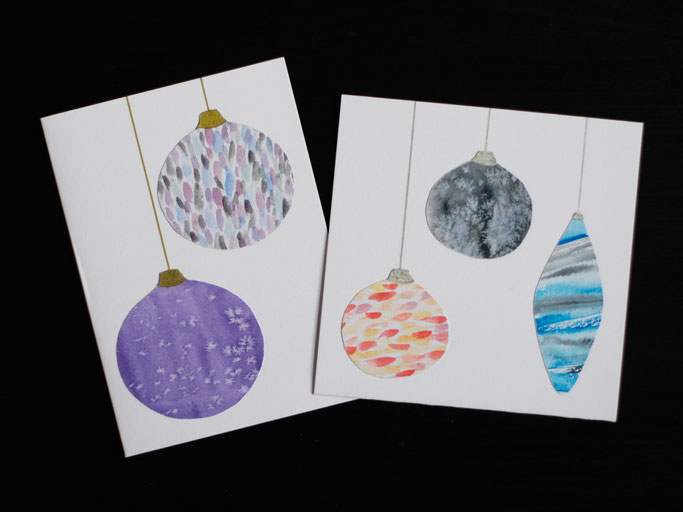 I'll most probably never run out of fabric leftovers and there will be another chance to do Inktober. I liked the way I did it with the list of alternative prompts to choose from, I'll do that again.
---
You may also be interested in:
---
Zebraspider Emails (deutsch)

Zebraspider emails (english)

---