---
This is the last part in the series of shop news for now - after I filled up the handmade tops section as well. Somehow, tops sell much faster than skirts, but I don't seem to make them as often. Maybe it's because I usually wear a lot of band shirts, although there are many cool fabrics in my stash that would make awesome shirts too.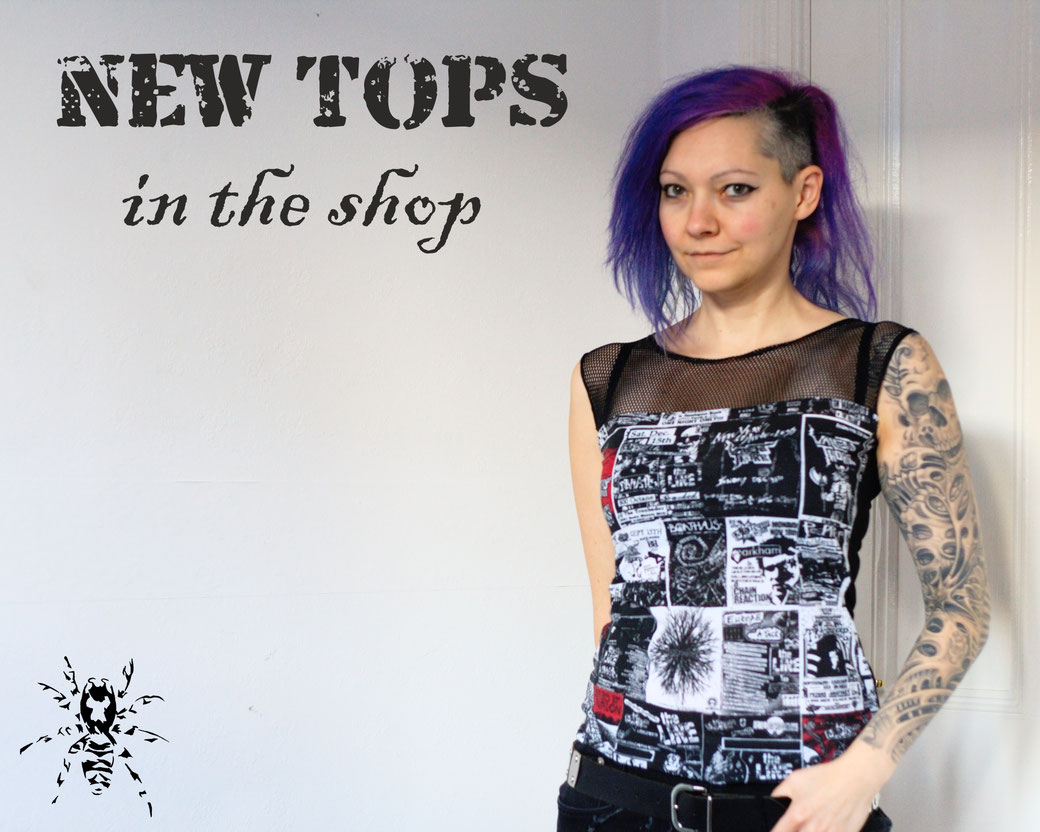 I started this mini collection with a pile of printed jersey and a sketch that I coloured with watercolour pencils. There are so many different types of tops and it's often hard to decide what to do with the fabrics and how to combine them. Black jersey is a good basis for everything and here I used leftovers and large scraps, but all tops came out perfect and unique.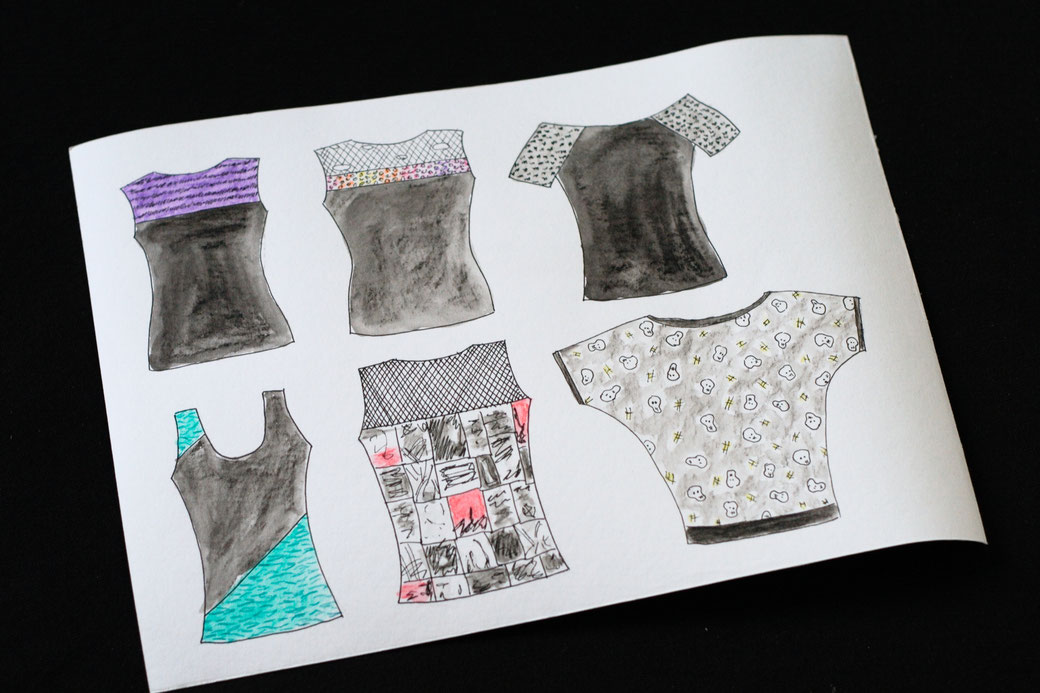 The Volcom fabric for the "Flyers and Fishnet" top was a rare find years ago. I never used much and here I also combined it with plain black. The soft, black fishnet on upper part is sexy but doesn't reveal too much. For the back, only upper the part was planned like this, then I added the lower part because the black piece was too short.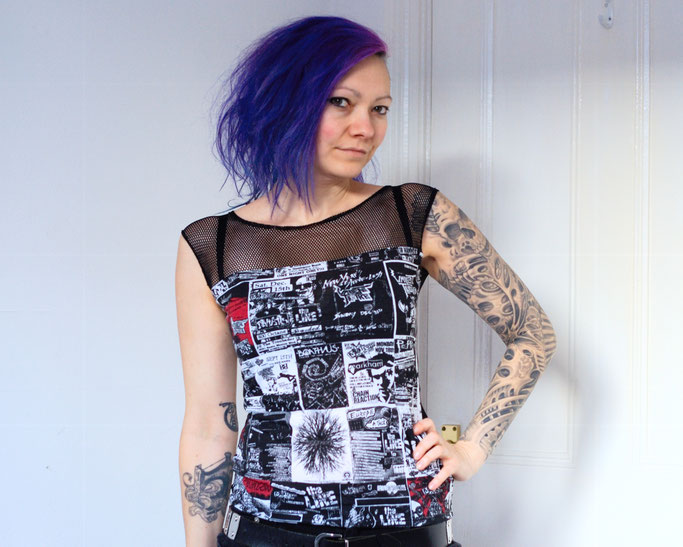 The cotton jersey with the black and green skull print has just a low amount of stretch, so I thought a wide, generous cut would work best. It was enough for a size medium bat sleeve top and this type is a great canvas for this pattern. I like wearing the wide boat neck over one shoulder. The black cuffs are made from cotton jersey with spandex.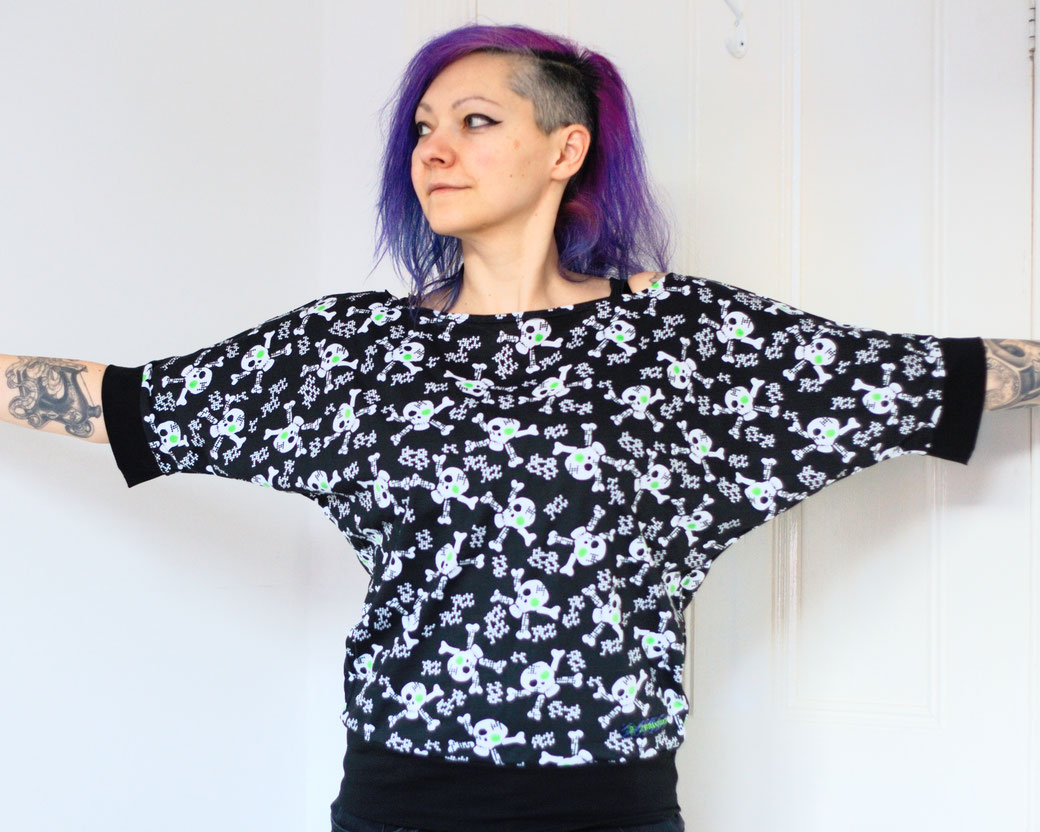 The black and grey long sleeve shirt is what I'm typically wearing for every day. Now in winter it's also a warm layer under my jumper. The hounds tooth pattern is a bit irregular and partly sketchy, making it more interesting for sure. The eyelets detail on the shoulder is something many of my designs have, I just love the look of it.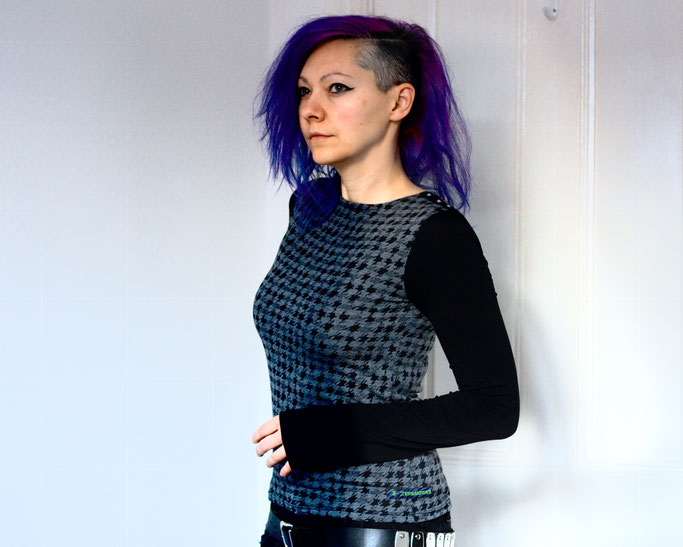 As I'm never quite sure what kind of tops to make: What style do you like best?
---
You may also be interested in:
---
---