---
When I signed up for the market at Tomorrow's Ghost Festival in Whitby on a short notice, I had to make some new products quickly. I haven't made arm warmers in a while, so a batch of them was my go-to choice. There are two types this time: the straight cut ones with or without cuffing and the fitted ones with thumb holes, or fingerless gloves. I picked some of my favourite fabrics that I'm sure you like too.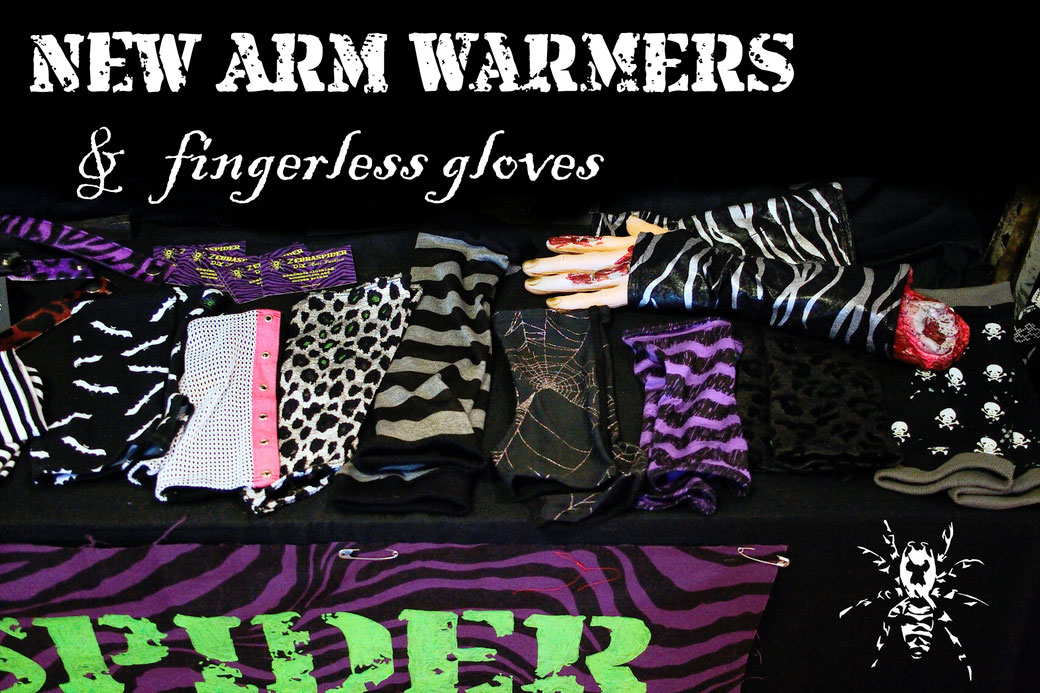 I also got a new
zombie hand
in the Halloween sale to model my arm warmers. :) You can't go wrong with
stripes
, can you? There is one pair with
sketchy black stripes on purple
(also used for a
skirt
). The thin fabric adds style to your outfit without being too warm. I can imagine the
short ones in black and white
with black
lace
well on a steampunky outfit.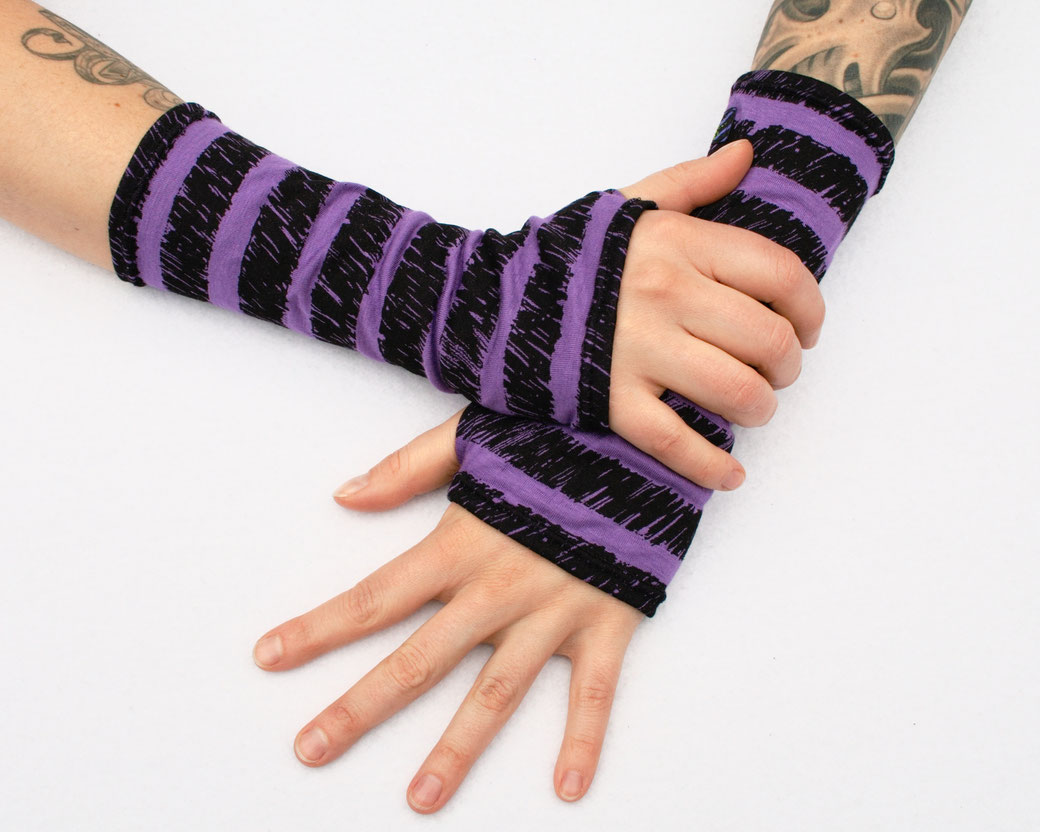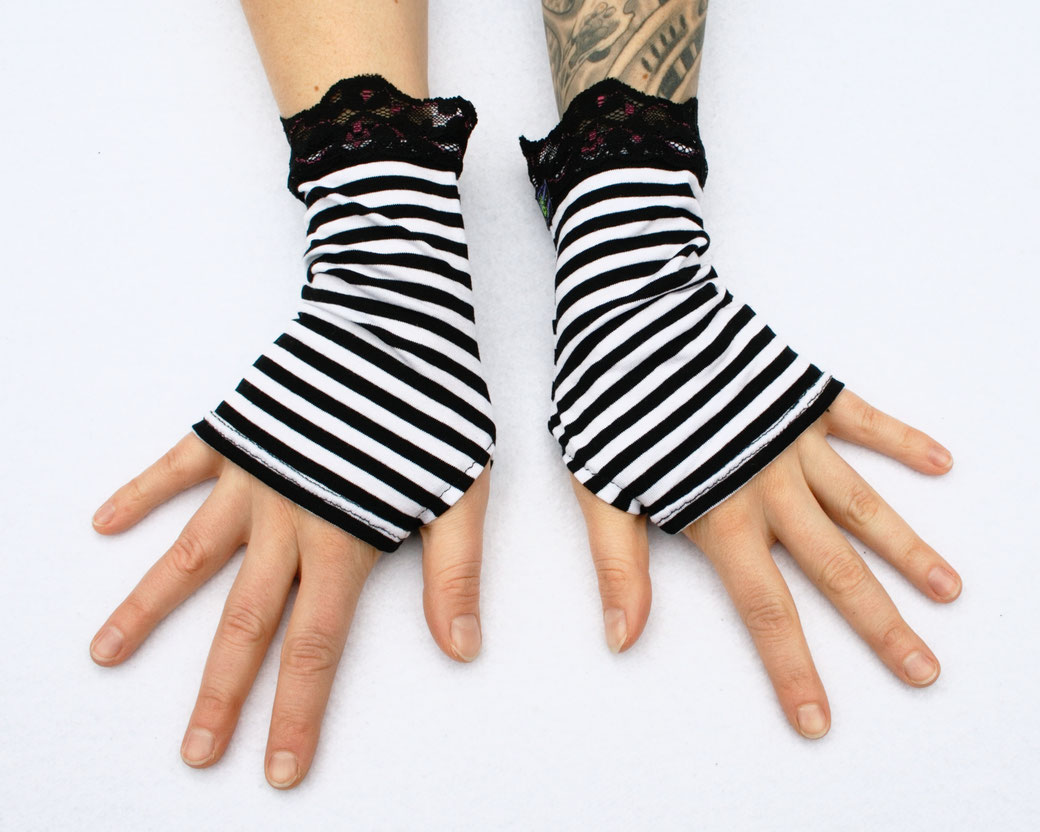 The glittery spiderweb fabric is definitely a favourite. I don't have much left of this and cut these arm warmers out of scraps. One came out longer than the other and there is black on the back, but I think they are uniquely perfect that way. The silver and shiny black zebra is a bit more elegant, so I made the gloves in the longer version with 26 cm.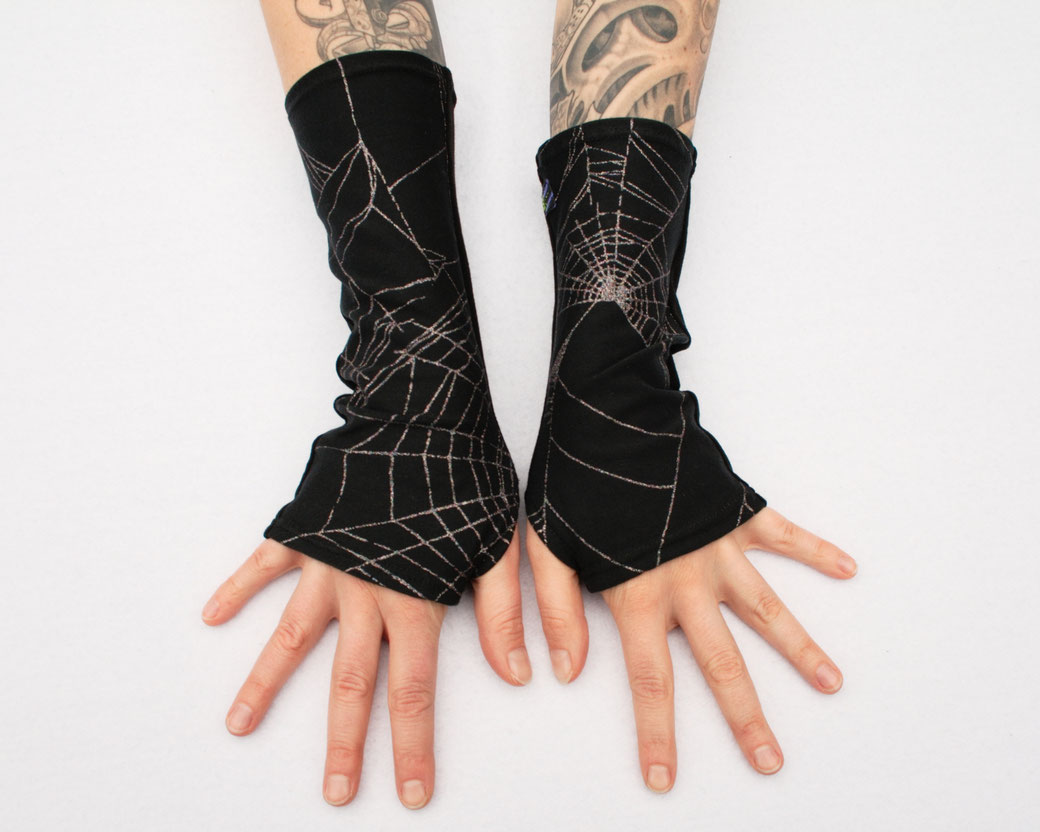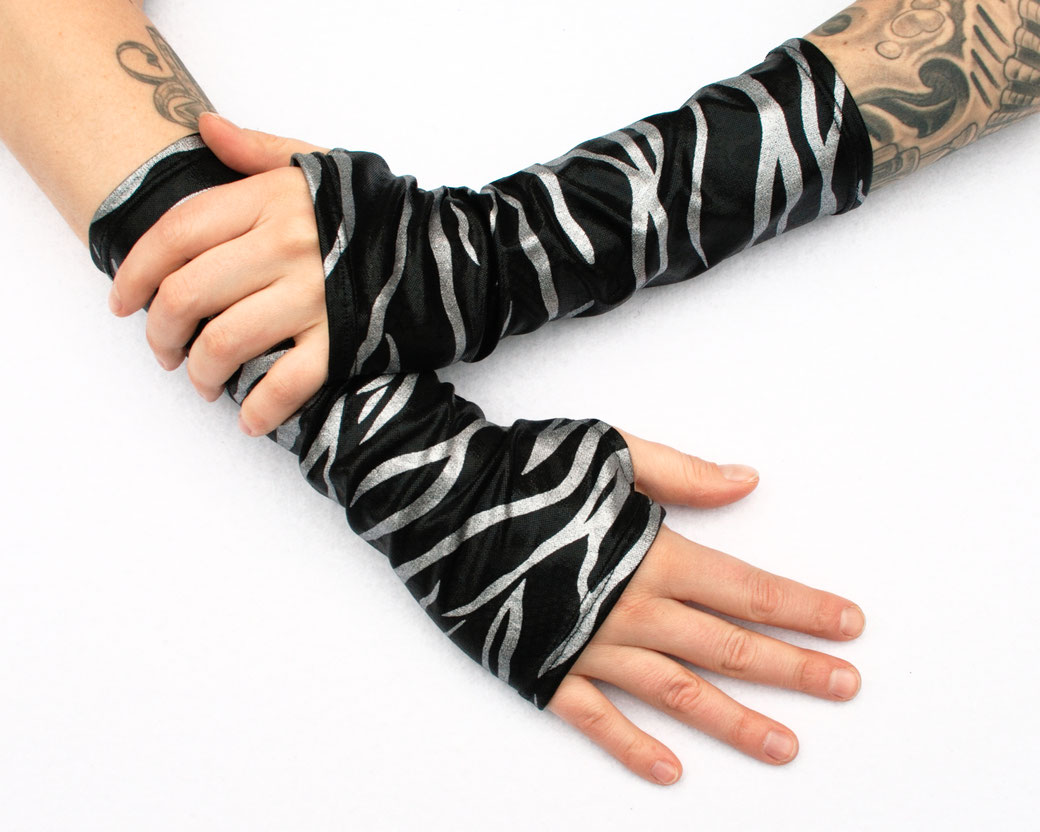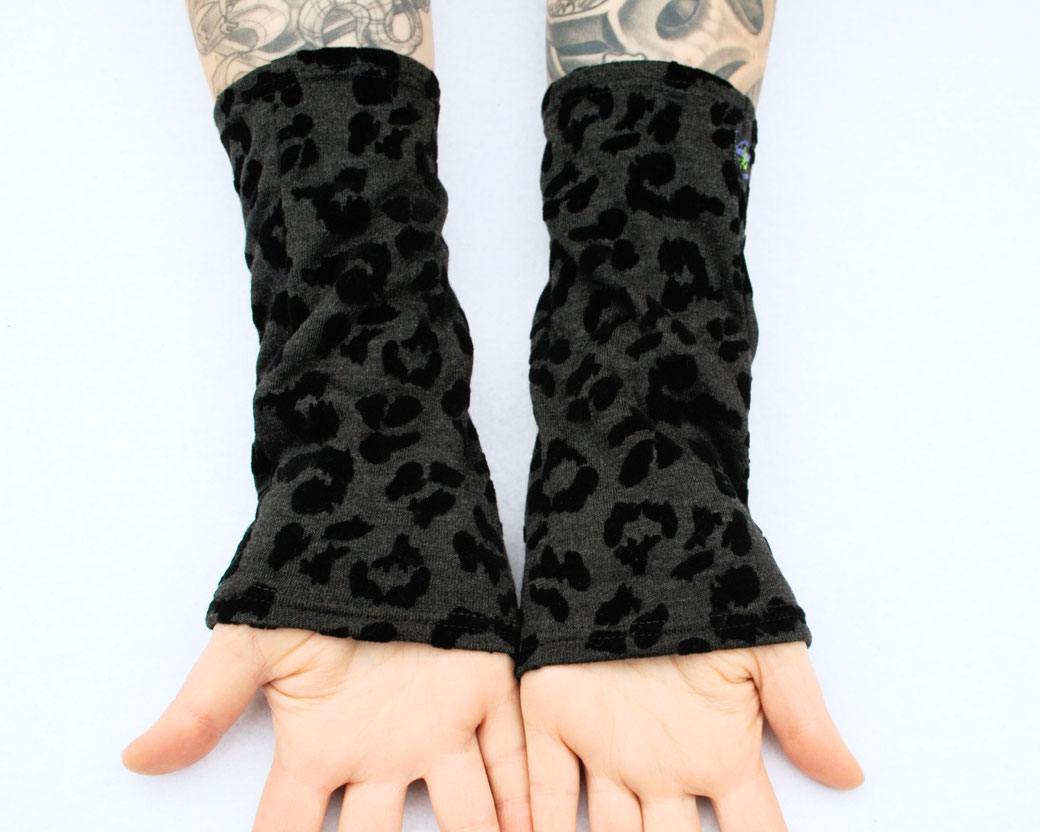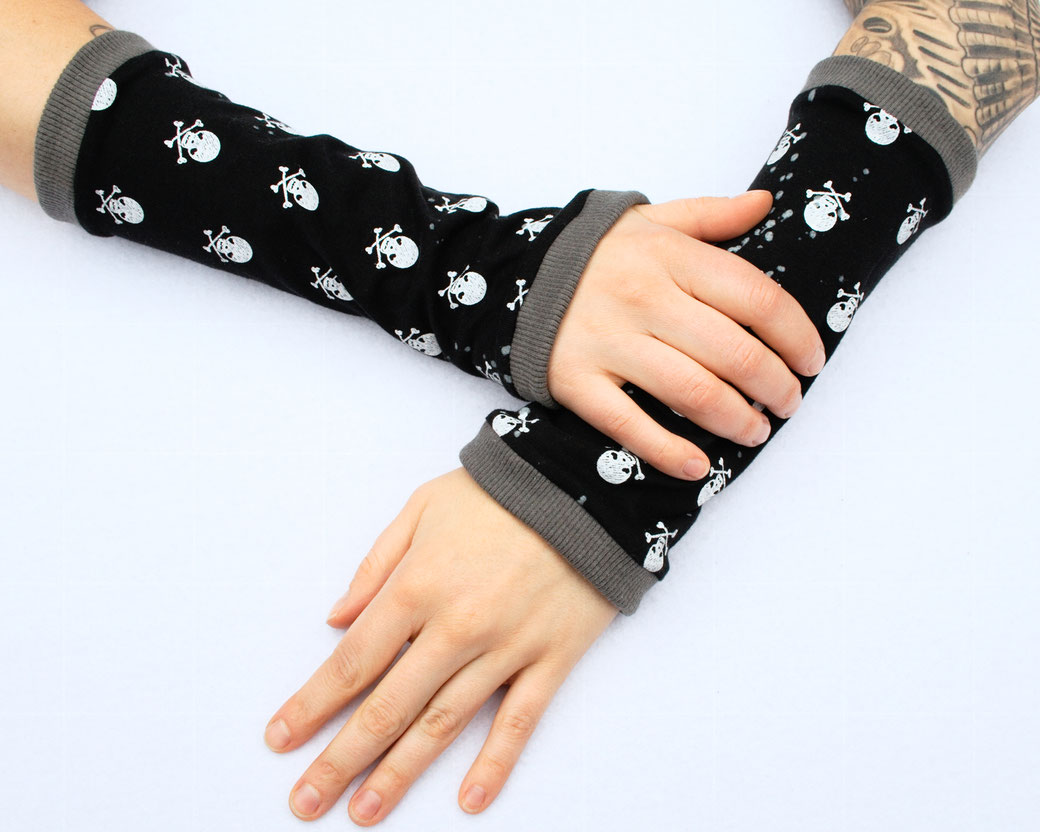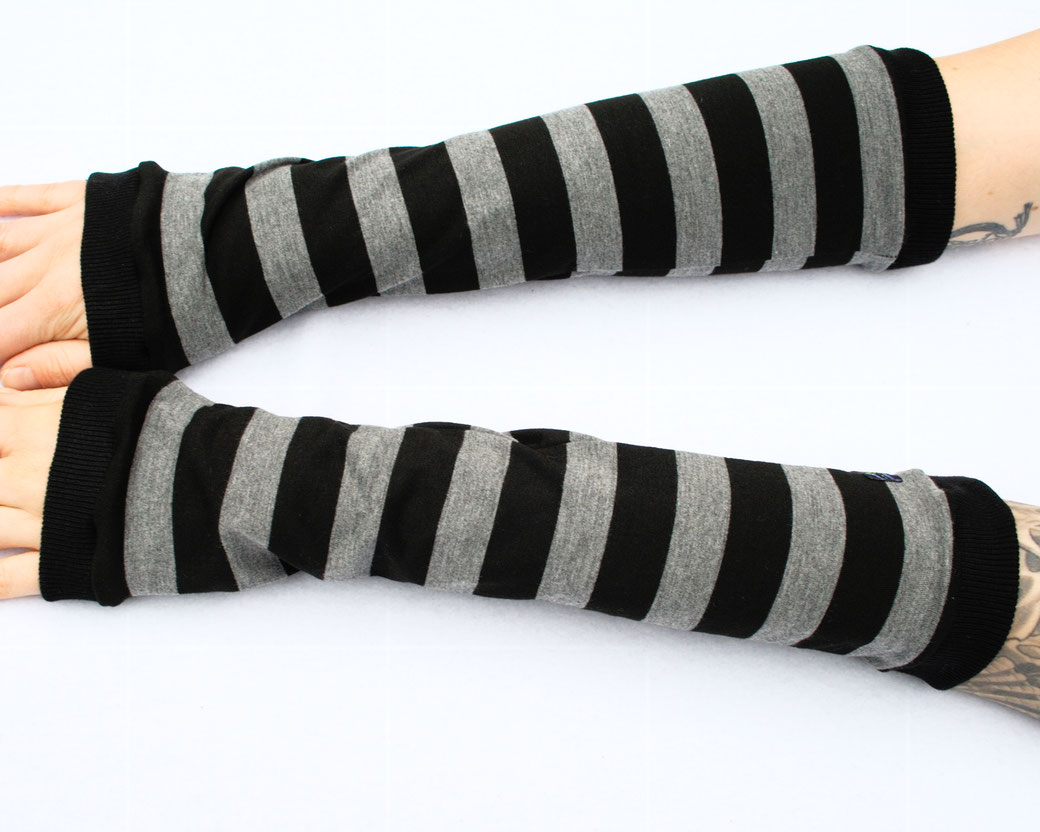 If you want to keep your hands warm or just add an accessory, check out the arm warmers in the shop.
---
You may also be interested in:
---
---