---
This was intended to be two separate posts, but it's almost
Halloween
(eeek!) and I wanted to show you everything before. I did two
markets
in October, so I didn't have the time to do a
Halloween DIY
like usual. But I did a
workshop
with Skullduggery Ceramics earlier this month for some
Halloween
 all-year
decorations
that are finished now. Today I'd like to tell you a also bit about the markets and show you the nice stuff I found.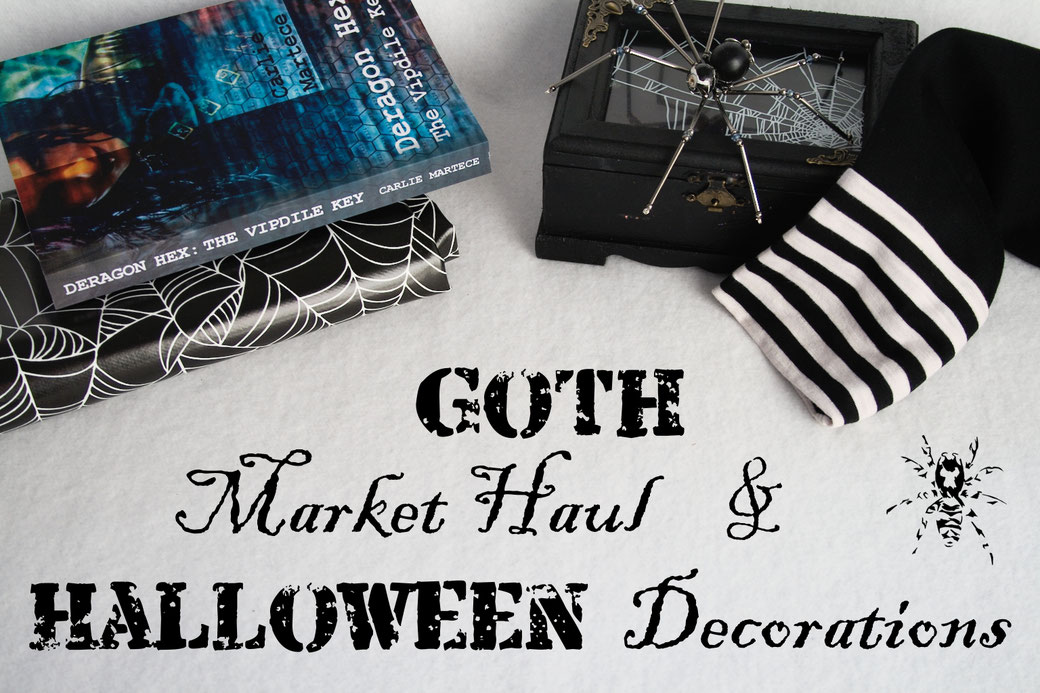 The first was the Goth & Punk Flea Market in Manchester, where I sold a lot of used clothes. I did't buy much, so I don't have photos. I was just a second hand skirt, some hair dye and fabric remnants. The Cabinet of Curiosities Bazaar in the Leeds Market hall was much bigger. I didn't sell well, but there was so much choice to spend my money on. I've also collected a lot of business cards and will have a look online bit by bit.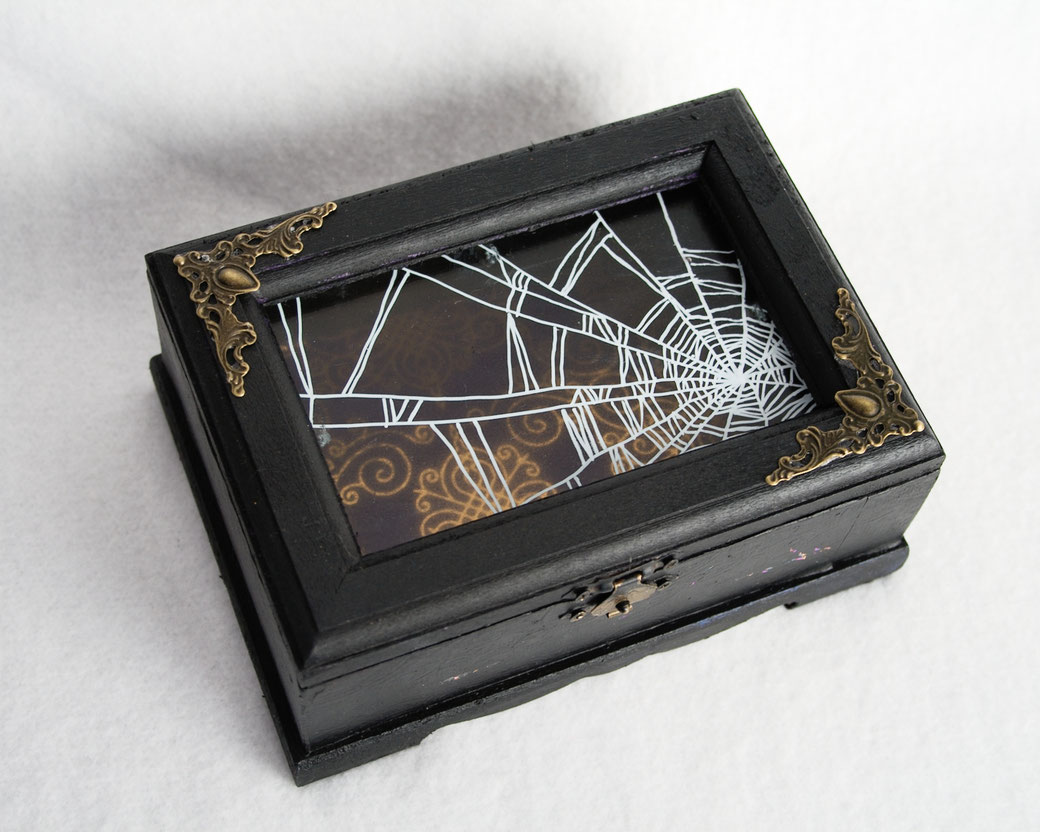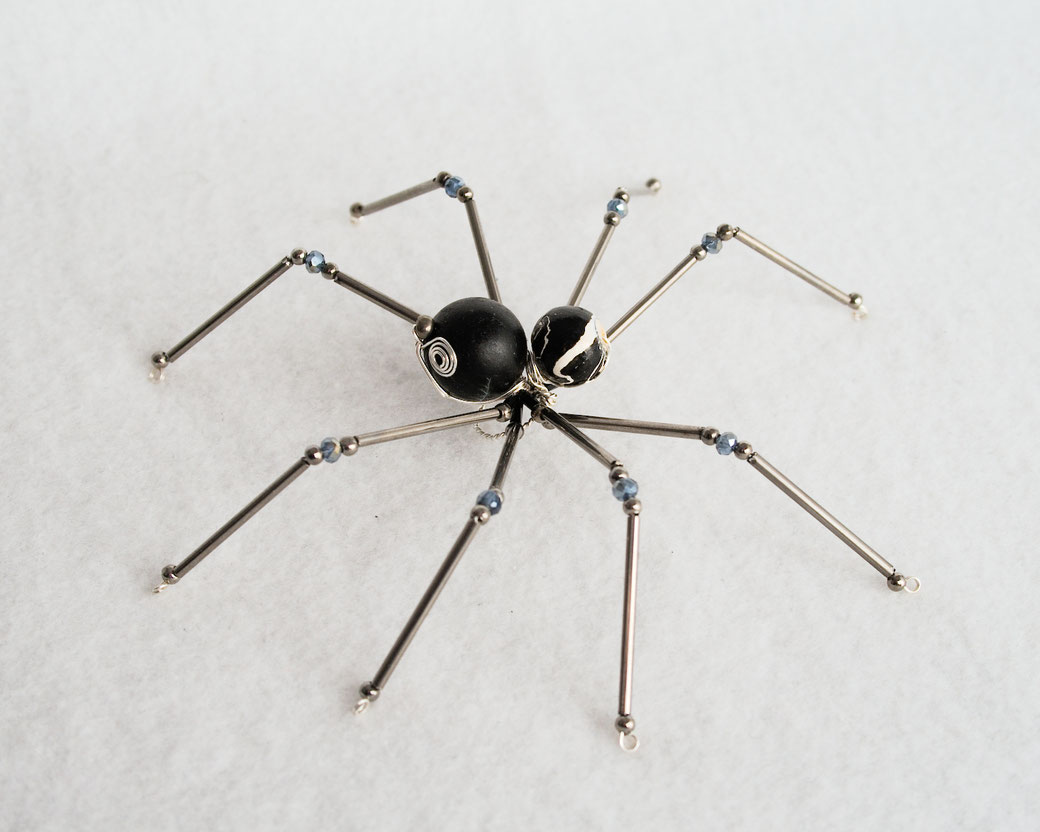 I had my eye one the
spiders web box
from
Cabinet of Curious Creations
in Manchester already, so this time I took my chance to bring it home. You can never have too many pretty boxes, can you? When I saw the
spiders
 from
Purple Dream Design
, I was impressed and knew I had to get one. I went with a small
black
one that has a ring for putting it on the
wall
- how cool is that? They do come in all colours though, so spider fans check this out!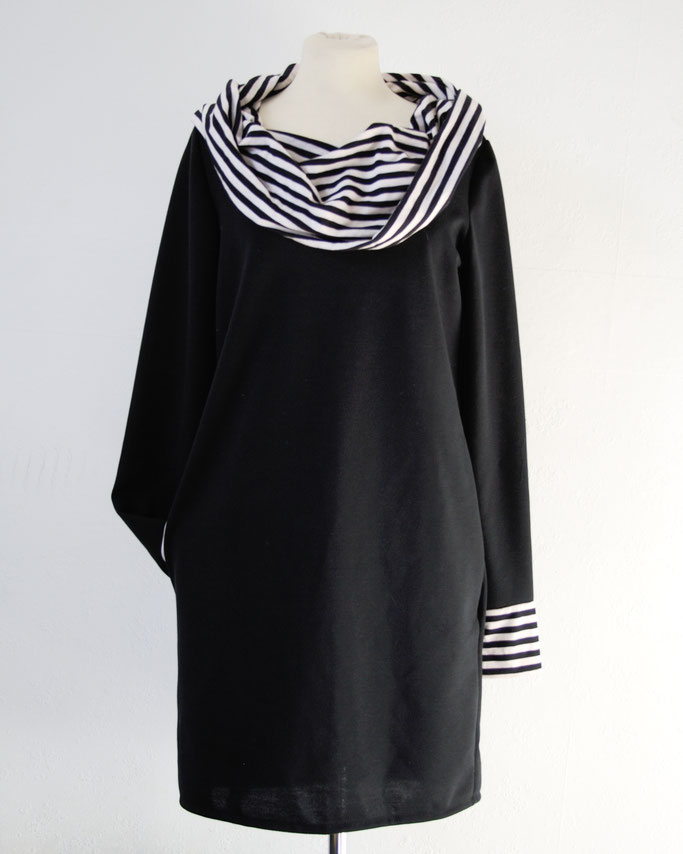 I wanted to make myself a
winter dress
since last year, but never got around to it. At the Black Rose Ball in September (where I didn't trade this time), I already saw the
striped cowl dress
from 
Twisted Bee
, but I didn't have the time to try it on. In Manchester I did, but size
L
was a bit large, although the fitting is meant to bee looser that my
other cowl dress
from Twisted Bee. Size
M
was then
perfect
, but the best thing:
It has pockets!
:D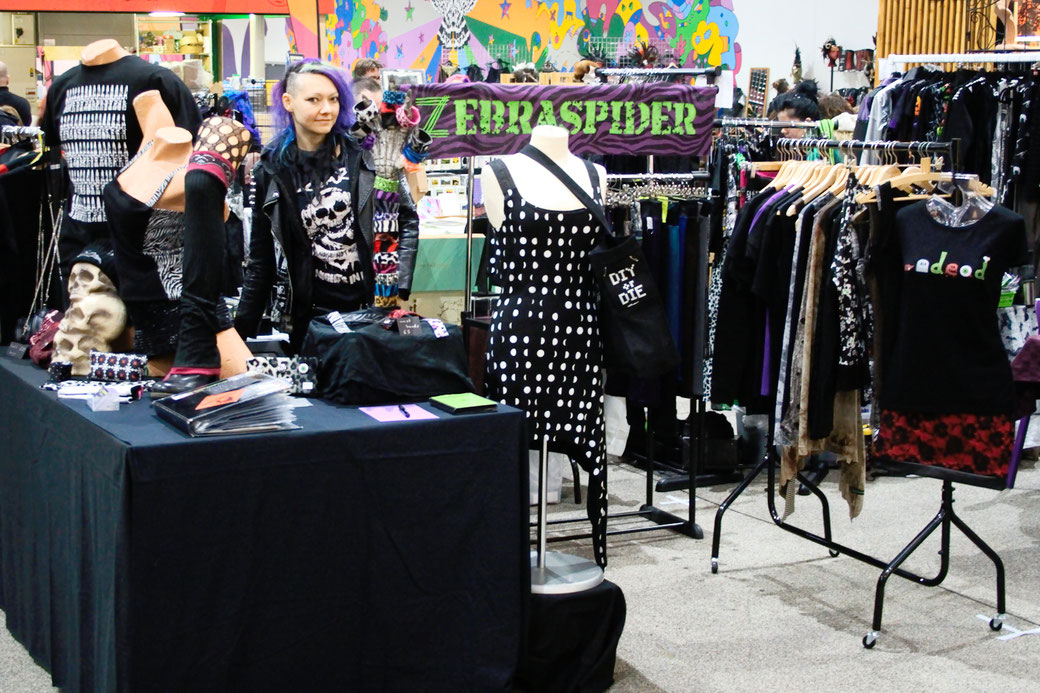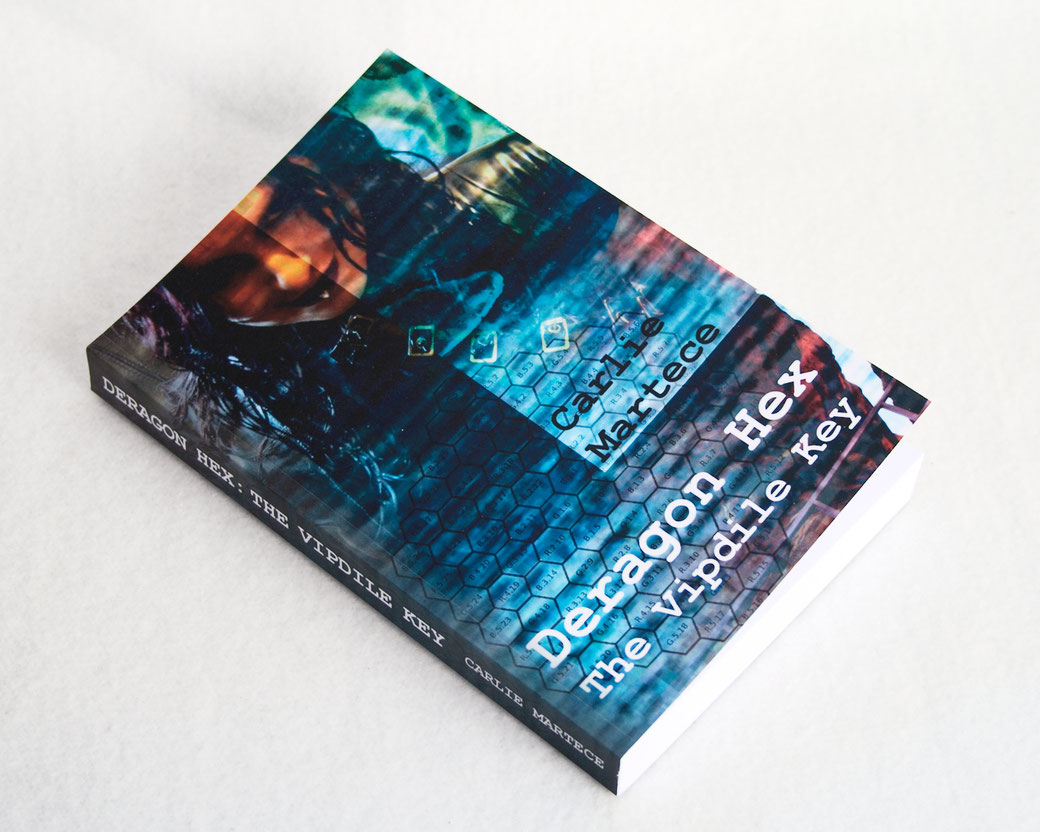 I'd also like to show a picture of my stall, because I had a rather large space and could bring two rails and my "assistants". My stall neighbour was Carlie Martece, who is an artist and a writer (and more). I picked her second book "Deragon Hex, The Vipdile Key", because I like the sci-fi, dystopian, cyberpunk genre. At home, I looked at the contents page, was surprised by only numbers and the recognised the first digits of Pi.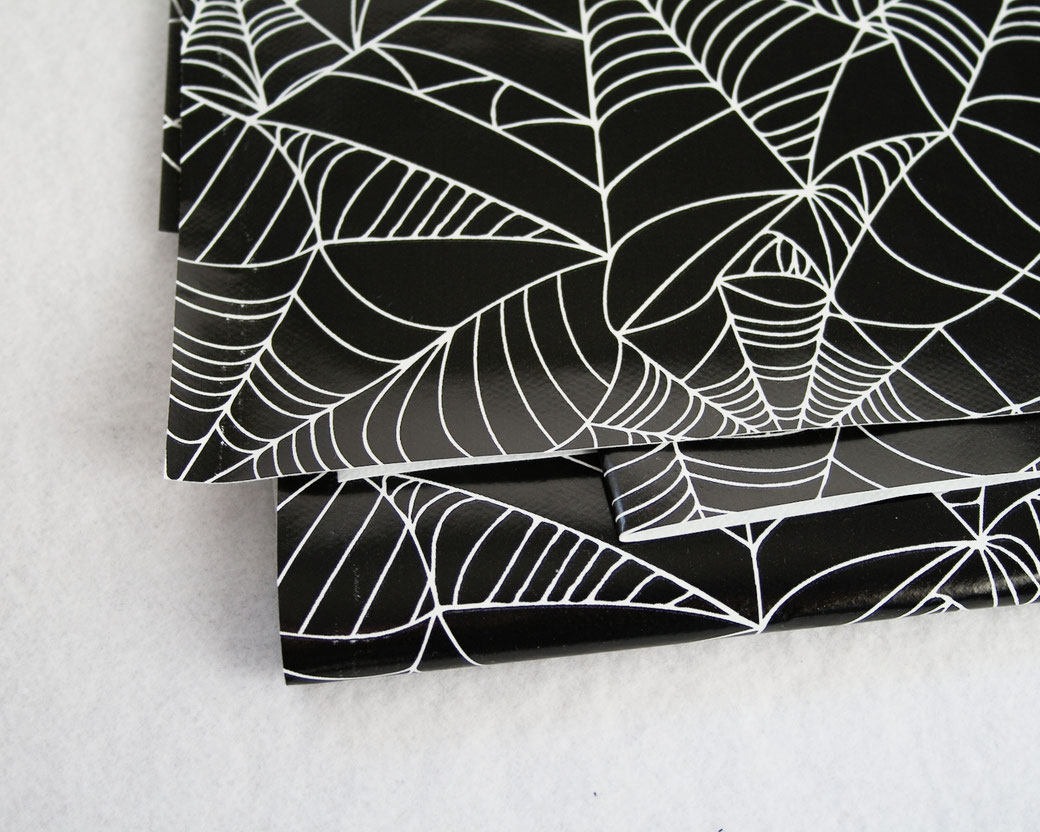 In Leeds, I also bought a
second hand skirt
to dye black and alter, but I overestimated the size. I'll probably do it anyway and put it up for sale then. I also couldn't resist the
oilcloth fabric
from a Leeds Market shop, I guess you know why. Now to the
Halloween decorations
! On a Friday night, I went to the
Skullduggery Ceramics
studio and spent two hours having a lot of fun creating these, having some sparkling wine and cake. (Click to enlarge!)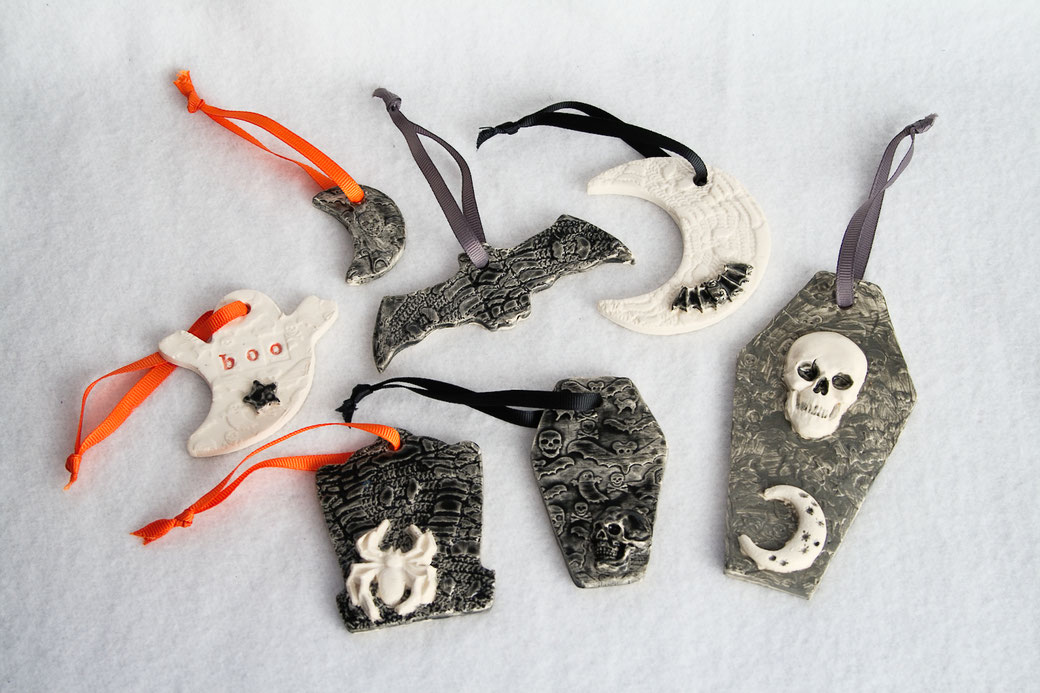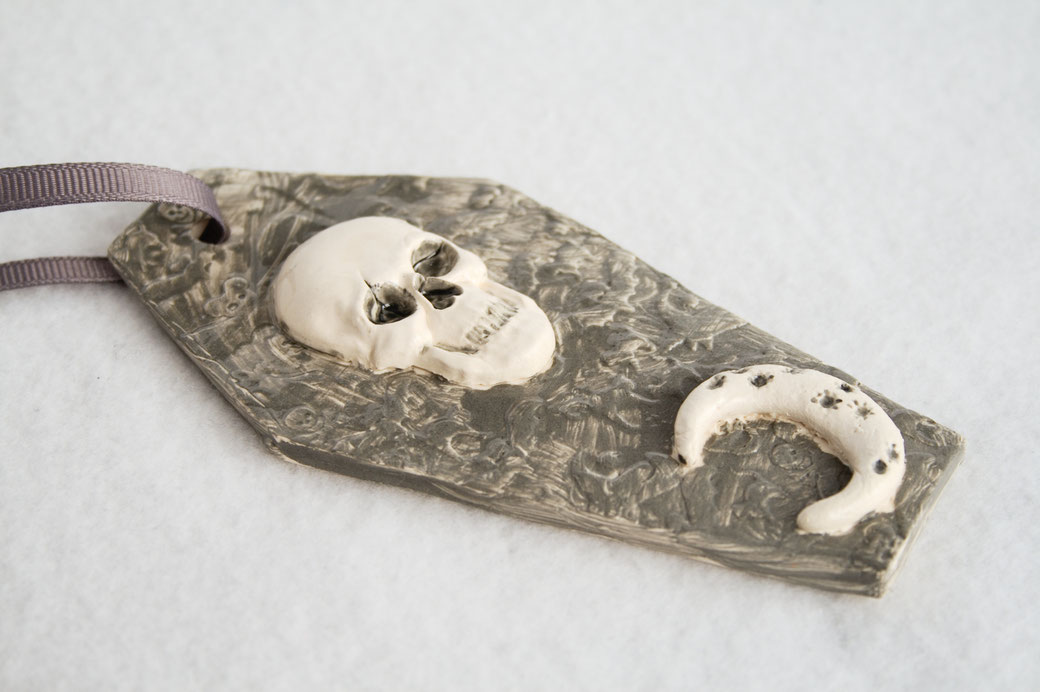 I have some good and some bad news in the end. I stopped doing Inktober, because I'm doing another market (rather spontaneously). It's the one at the Tomorrow's Ghosts Festival in Whitby next weekend! I'm doing Saturday and Sunday and this is a big one for me. Last year I've only been shopping, now I want to make as much as I can for a full stall. Hope to see you!

---
Vielleicht interessiert dich auch:
---
---